MacOS
How to Download, Install and Configure AceStream on Mac to Watch Videos – Quick and Easy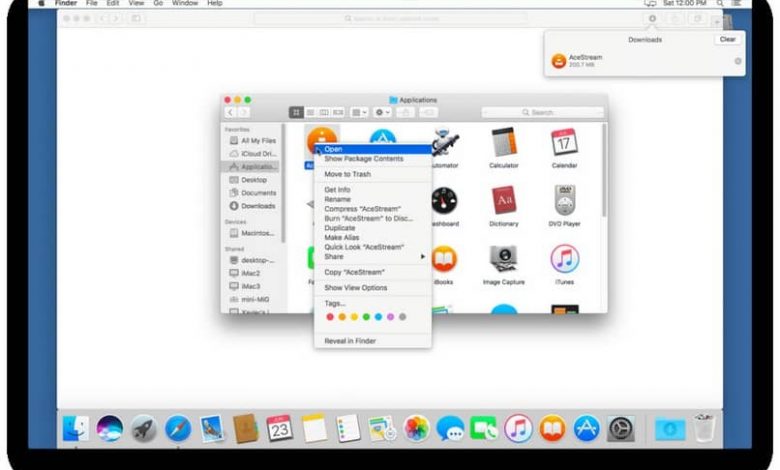 But, so that you know everything that AceStream can offer you, we will also explain in detail what this program is. So, if you want to watch videos on your Mac, you can't stop reading this article, because thanks to AceStream you can enjoy all the content you want.
Best of all, you wo n't have to pay to have AceStream installed on your Mac, so without further ado, read on.
What is AceStream and how does it work
AceStream is a program that allows you to watch videos without having to download them first, thanks to the fact that it has a peer-to-peer network technology. In other words, it is a multimedia player for MacOs that facilitates the transmission of content with the help of the Internet, but without using fixed servers.
For this, it uses the videos that are published by other users to transmit them directly and the more users are connected, the better the quality and fluidity of the video. This occurs because the more users share the videos, the greater the optimization of it.
Therefore, thanks to AceStream you will be able to see all the content you want no matter where you are. However, this is not the only benefit it offers you, so we will mention them below:
You will see any content such as sports matches, series and movies only using the Internet.
You can listen to all the music you want via streaming through an Internet connection.
It allows you to use other applications in order to facilitate their use.
You can play foreign TV channels.
It will work perfectly regardless of the source of the video you want to watch.
You will enjoy quality content, even if you do not have a good signal.
You can configure it so that the content is transmitted in Spanish, which represents a great advantage especially for those people who do not speak English.
Unlike other streaming programs that transmit any video, AceStream's are legal, so you will not run the risk of having the transmission knocked down. In addition, by transmitting only legal content, your device will not be in danger of being infected by a virus.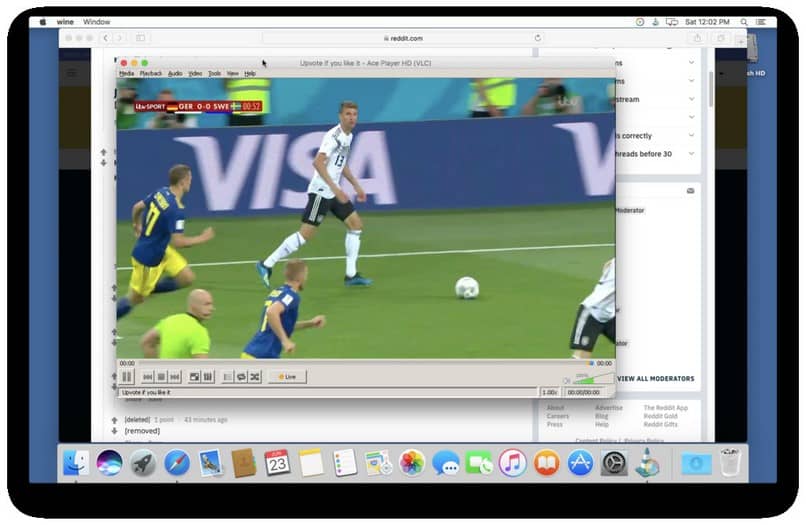 As you will see, there are many benefits that AceStream offers you, so, to know how to download it on your Mac, read the next point.
Steps to download, install and configure AceStream on Mac to watch videos
Now that you know what AceStream is and what are the benefits it offers you, we will explain the steps to download, install and configure it on your Mac. But before that you should know that AceStream was initially created for Windows devices and with Android operating system.
Therefore, in order to download it on your Mac, you have two options, the first is to download an application that emulates the Android operating system. The second option is to download AceStream by entering themainframe.ca page.
Therefore, you can decide which of these options to use to download AceStream, in this case, we will tell you how to download it using themainframe.ca:
Once inside, click on the link that appears in "Grab it here ".
You will notice that AceStream begins to download at the bottom left of the screen.
After the download is complete, select the file to be unzipped.
Now, drag AceStream to your applications folder.
Then, open the program and you will see that when you do it, it tells you that it cannot be opened due to security problems. In this case, click "OK".
Then go to "System Preferences".
Select "Security and privacy".
In the option that says "The application has been blocked" check "Open application ".
A pop-up window will appear and you will press "Open" and that's it.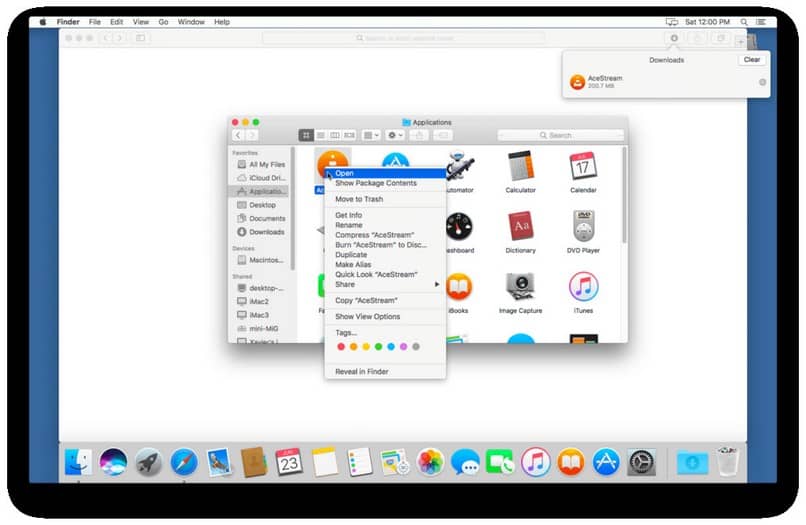 How you will see download, install and configure AceStream on Mac to watch videos is very easy if you follow these steps. If this information has been useful to you and you have already been able to download AceStream on your Mac, keep reading our blog and invite your friends to do so too.