MacOS
How to download and install various types of fonts on my Mac? – Fast and easy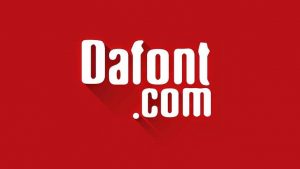 Digital fonts or fonts are all those typefaces found in any program with the ability to process texts. If you are a designer or you are in the audiovisual world, you surely know what I am talking about. And, if you want to acquire more of these, learn here how to download and install various types of fonts on your Mac.
Today there are a large number of sources, families and even derivatives of the same. Many of these, which are already previously installed inside the computer. But, if you want to change the style a bit and experiment, it is ideal to know how to install various types of fonts on your Mac.
If you have a computer running the Windows operating system, you have the opportunity to create your own personal letter fonts .
Where do I get these fonts?
As well as typefaces, there are different websites from which many different font styles can be obtained. Many of these are even free. Some specialize in website fonts like Google Font . Or for designs like Dafont which even offers fonts based on movie characters.
All these pages work basically the same way, you enter and once you decide which font you want to download, just select the button that indicates this option.
The best thing is that many of these are divided into categories which makes the search much easier. The only problem is that it will probably be difficult for you to choose one among so many options.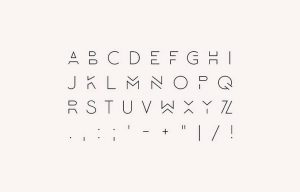 Here is a list of different websites where you can download fonts so that you can install various types of fonts on your Mac. The aforementioned Google Font and Dafont are among the best, but if you want to keep looking you can try 1001 Free Font or Urban Font.
There are also Font Squirrel, Font Diner, Font River, My Fonts, Dribble, Type together, Sky Fonts, Letra Manía, All Fonts, Fontspace, Fontcubes and FFonts.
These fonts that you download can also be shared with your friends by sending them by email Email .
Steps to install various types of fonts on your Mac
After selecting the font of your choice and downloading it, the safest thing is that you must first unzip it. Once this procedure is done, you will be able to see the different formats in which these come and the conditions of the same.
Double click on the font format and in the window that will appear, select "Install Font".
Once the operating system validates the font, it will open the option " Font Catalog", which is a system's own application. In this, you can see the different variations of the typographic font and examples of how it is done through sentences.
With this, the process of installing various types of fonts on your Mac is ready. You can repeat it whenever you want.
With the font catalog you can also determine the location of fonts by default. With this, classify the fonts and make them available to other users of that computer.
The Apple computer also has other types of letters within that catalog that you can find disabled. However, you can get them just by selecting the source, then choose "Edit" and "Download."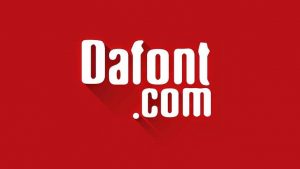 Turn off or remove a typeface
To deactivate a font, within the "Font Catalog", carry out the same action mentioned above. "Edit" and "Deactivate". This means that the font will remain in the system but will not appear within the applications that use it. If you want to know if a source is disabled, you can see "Disabled." Next to it.
If instead, you want to delete a font, choose the format in the catalog and select "File" and "Delete". In this way it will be deleted from the system. The Mac operating system supports True type files and their variables (.ttf), Truetype Collection and Opentype Collection (.ttc). Also with Opentype (.otp).
In case you don't know, you also have the option of downloading fonts on computers that work with the Windows operating system.