MacOS
How to Activate Sidecar on Older Macs Not Officially Supported

In addition, the compatibility with other Apple devices , such as tablets and phones, when transferring music from the Mac or other types of files, makes them an excellent tool, especially if you work in the creative field.
One of the most attractive features included is Sidecar, whose main function is to mirror the screen of your Mac computer on your iPad. Unfortunately this feature is available for teams from 2016 or later; that is, older computers will not have this feature when upgrading their system. Here's how to do it.
What is Sidecar and how does it work?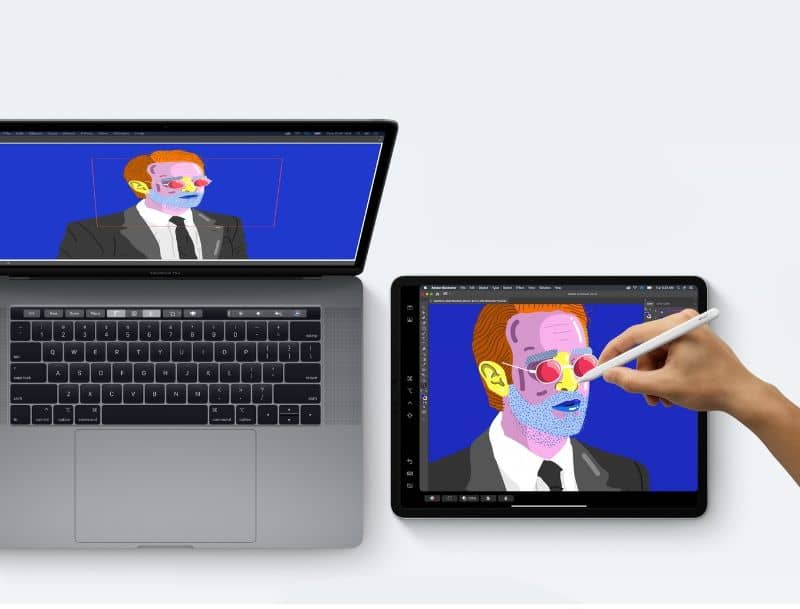 Sidecar is a function integrated into the macOS Catalina operating system that allows you to use your iPad as a second screen or as a drawing table.
The requirements to use this function are that the iPad to be used has OS 13 installed and a Mac with macOS Catalina installed. Both computers must have the same Apple ID. If you don't have an account yet, we recommend creating an Apple ID account .
Although many computers can upgrade macOS to Catalina, due to hardware support not all of them are supported for the Sidecar function.
Mac models include 2016 or later MacBook Pro, 2016 or later MacBook, 2018 or later MacBook Air, 2016 or later iMac, 2015 or later iMac Retina 5K, 2018 or later Mac mini, and later MacPro. 2019.
While the supported iPads are any generation iPad Pro, 6th generation iPad or later, 5th generation iPad mini or later and 3rd generation iPad Air or later.
If you have these specifications, the connection through Sidecar is very simple. You just have to press the corresponding button to send content that you will see in the top bar of the sales next to the minimize and maximize buttons.
If your macOS is Catalina, however, the computer does not meet the requirements, you can perform a manual process to activate the Sidecar function.
Install Sidecar on an unsupported computer

If your Mac computer does not officially support the Sidecar feature, you can install it on your Mac using a manual process. Before starting you should know that, because it is not an official installation, it may not work as smoothly as on supported computers.
To carry out this process it is necessary to do it through command lines; Although Terminal Command is no longer working, you can get and install Command Line Tools from the Apple Developer Center.
It is also necessary that you have the file corresponding to SideCorePatch on your computer and that you have a backup copy of your Mac, in case the process has an error.
Next, deactivate the SIP or system protection and integrity control, to do this, relaunch your computer to enter mac OS recovery mode by pressing command + R.
Now load the terminal, you can check if the SIP is active using the command csrutil status, to deactivate it use the command csrutil disable. Copy the repository using the git clone command.
Locate the file patch.swift in the folder that you downloaded earlier and copy it to the root of your user. Next you must execute the command sudo Swift patch.swift. You can run it in root mode, to enable it use the command ds enableroot and ds enablerootv-d to disable it.
Once the procedure is done, restart the computer. When you turn on, go to the System Preferences section and locate the Sidecar function with which you can clone your screen using an iPad or use it as a graphic tablet.
Now you just have to bring your iPad with the same Apple ID configured on your Mac to connect both computers to start getting more out of the Sidecar function.