Linux
This linux distro is the closest thing to windows 10 you'll find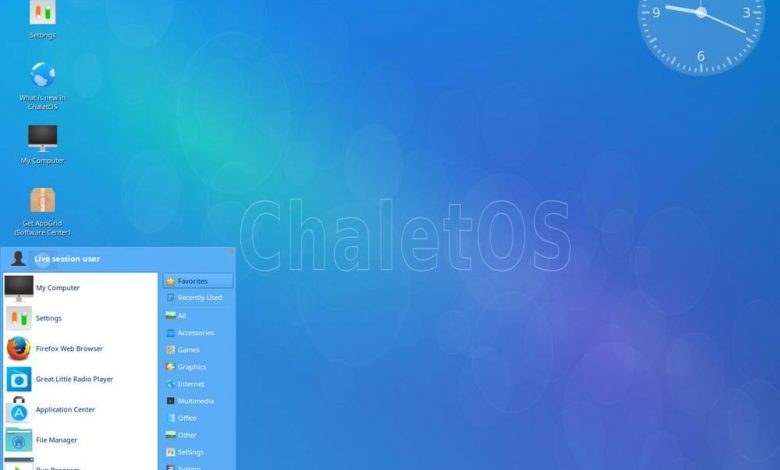 One of the fears when using a Linux distro is finding that it is difficult to use. Many years ago it was true that Linux systems were difficult to use, which generated a fear that, to this day, continues to be present among less expert users. However, today most Linux distros come prepared to be used without any difficulty. There are even some that, aesthetically, are very similar to Windows, as with Linuxfx.
Linuxfx, also known as Windowsfx, is a Linux distribution designed to encourage all those users accustomed to using Windows to make the leap to this free operating system, ending all the fears that we may encounter.
Ubuntu flavored with Windows 10
Underneath all these layers of customization, this distro is based on Ubuntu. Specifically in 20.04 LTS . This guarantees us a system support for 5 years. All updates will be received through the Ubuntu software updater, and we will also be able to use the features and improvements of the Canonical distro update system, such as Live Patching (which allows us to install security patches without restarting).
When it comes to installing programs, or configuring, everything will be done through the terminal with the same commands we use in Ubuntu. Everything we can do in it we can do it without problems in Windowsfx.
Windowsfx features
Linuxfx has been designed thinking about imitating the appearance and general operation of Windows 10. Therefore, the first thing that we will find when using this distro is that it uses a desktop that is practically the same as the Microsoft operating system. This desktop is based on Cinnamon and has been modified with the WXD graphics libraries to give it a similar appearance to the Windows desktop.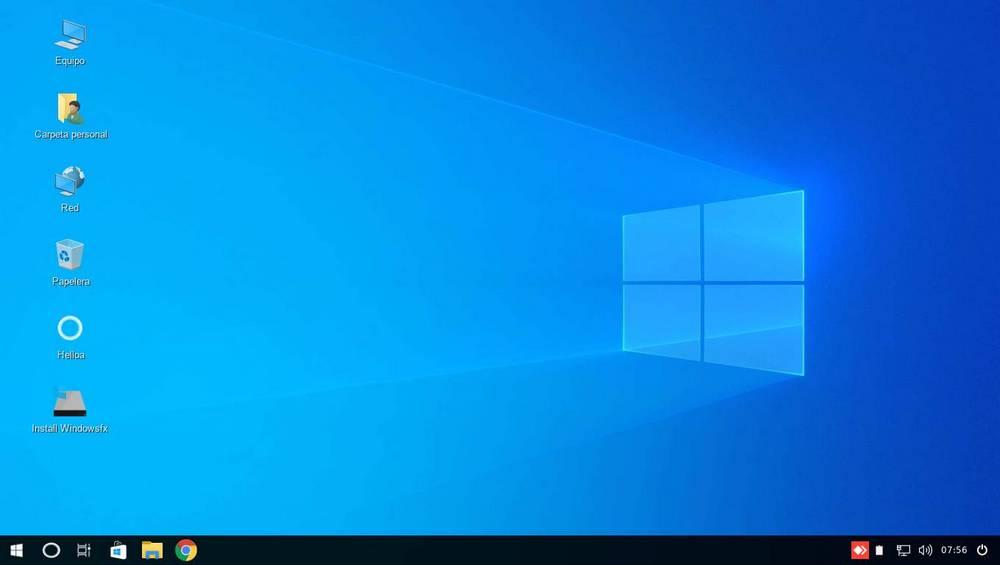 The desktop isn't the only thing that looks like Windows. Themes have also been included so that applications, such as LibreOffice, aesthetically resemble Microsoft Office, so we will not miss Microsoft's office suite.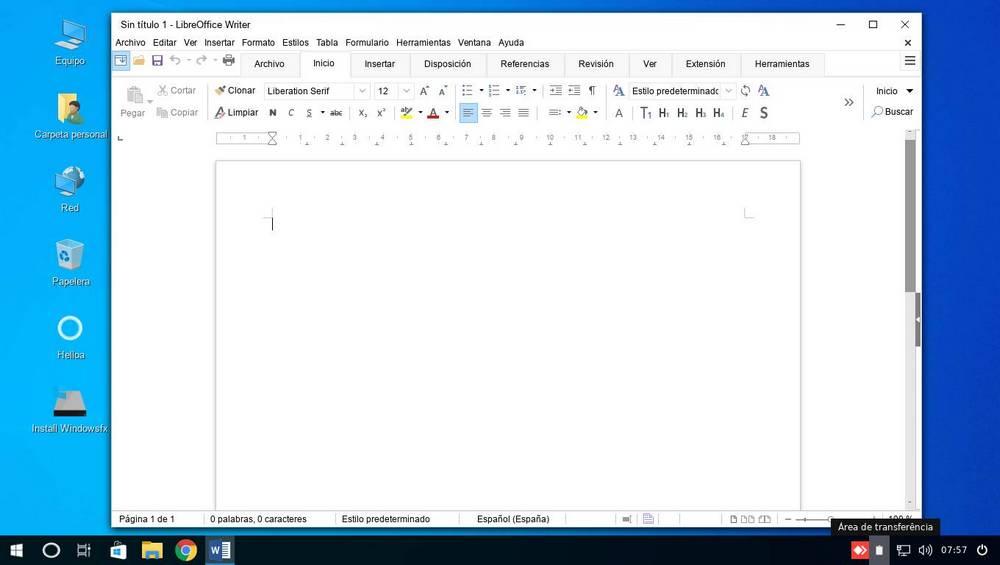 In terms of operation, its developers have also worked hard to make it as Windows-like as possible. Windowsfx comes with everything you need to be able to run EXE programs and MSI installers with double click, just as if we were using Microsoft's operating system. Linuxfx is prepared for all kinds of activity, whether it is for working and surfing the Internet, as well as for playing all kinds of multimedia content and even playing games.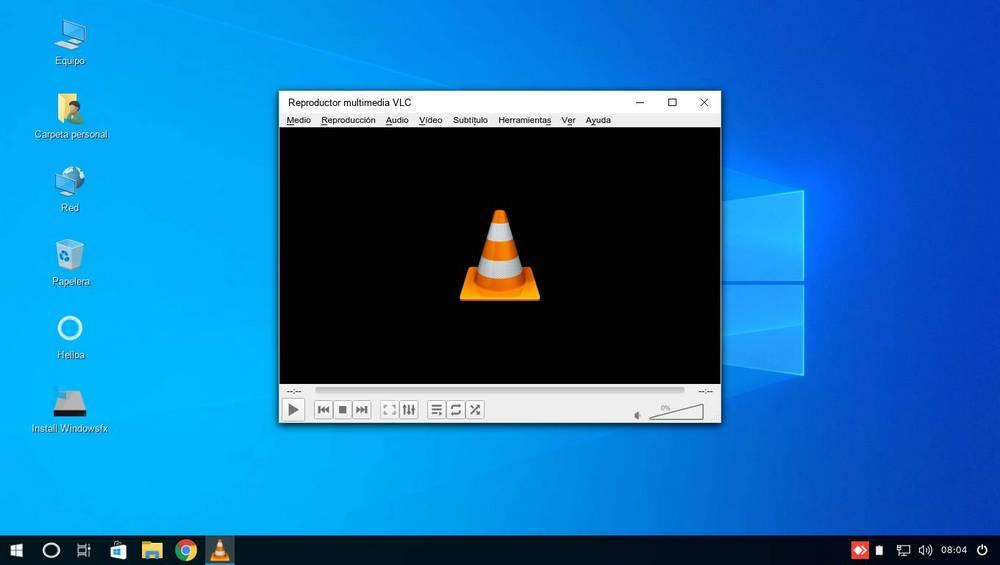 Installed programs
This distro comes with a good collection of programs installed by default so that users feel, by default, as comfortable as possible from the first moment.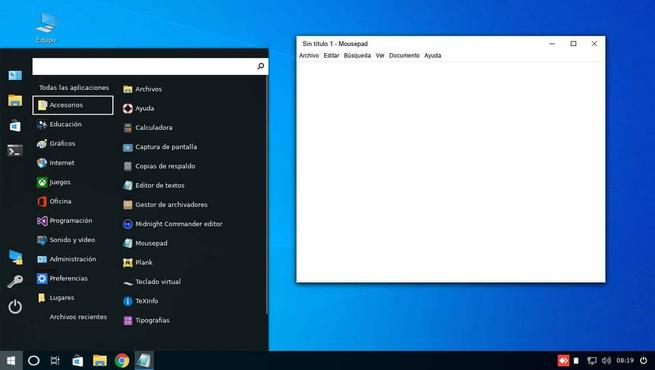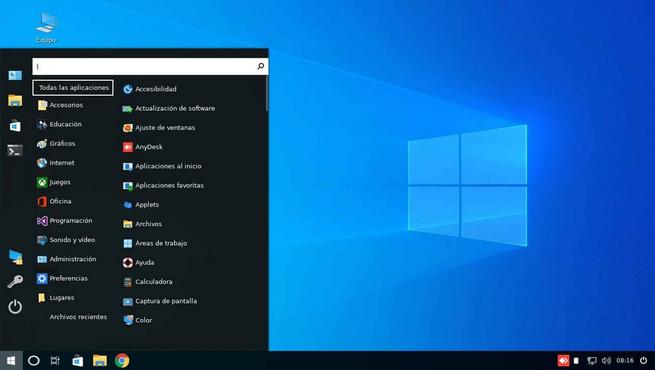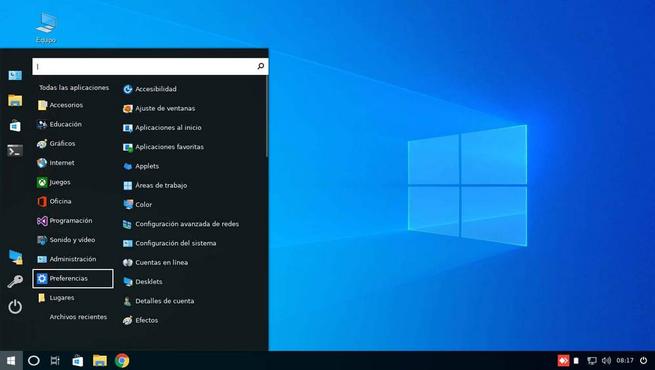 As an office suite, this distro brings the free LibreOffice suite . In addition, this suite has an MS Office theme configured that makes Word, Excel and PowerPoint appear aesthetically.
When browsing the Internet, this distro will bring us Google Chrome and Firefox, so that we can choose which browser we want to use. In addition, we will also find other very useful programs to use the Internet, such as Transmission, to download torrents, Microsoft Teams and Skype, for communication or TeamViewer and Anydesk for remote control.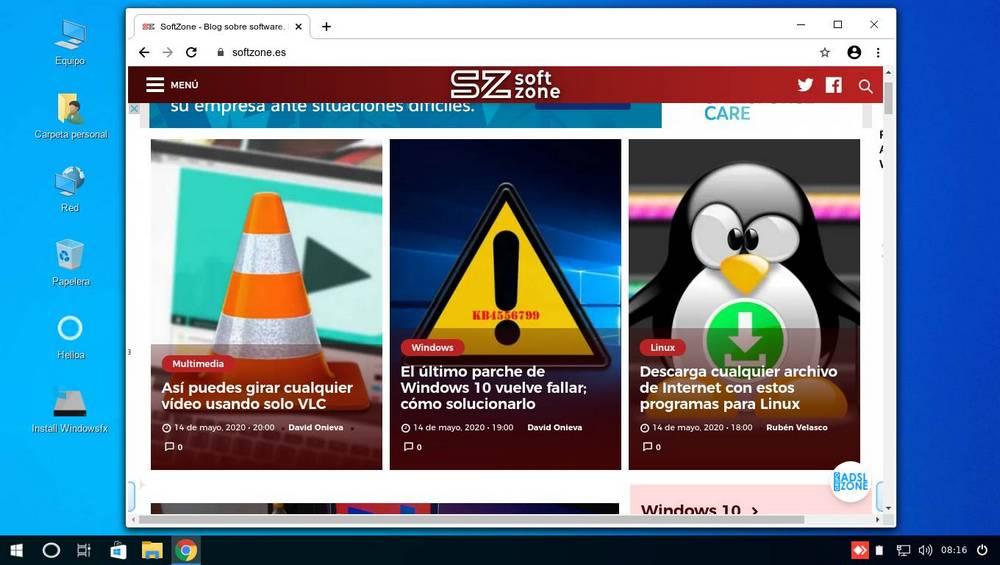 Entertainment is also another objective of this distro. Therefore, we will also find popular programs installed by default, such as the VLC media player, the Kodi media center , the GIMP image editing software and even Steam.
We will also be able to customize the desktop to our liking, as dictated by the Linux philosophy. This distro comes with a wide variety of wallpapers (very beautiful, by the way), and allows us to install and configure all kinds of gadgets and widgets.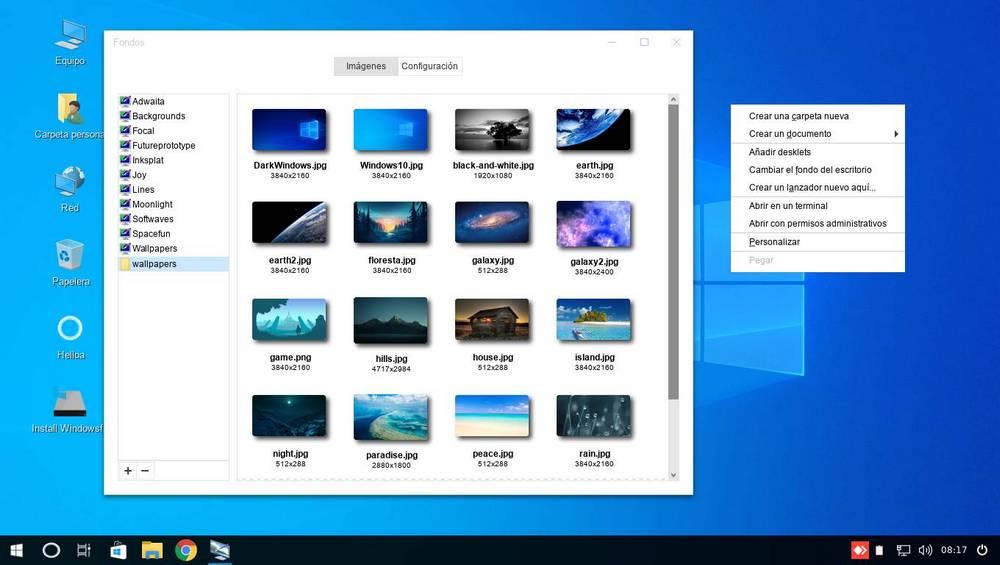 Linuxfx takes care of all the details of Windows 10
This Linux distro not only focuses on changing the background and adding a couple of icons to "look" like Windows 10. Its developers have worked very hard to make it really look like Windows 10 wherever we look. The theme of the windows is very similar to that of the Microsoft operating system, in addition to being able to find practically all the Windows icons, including the icons of personal folders.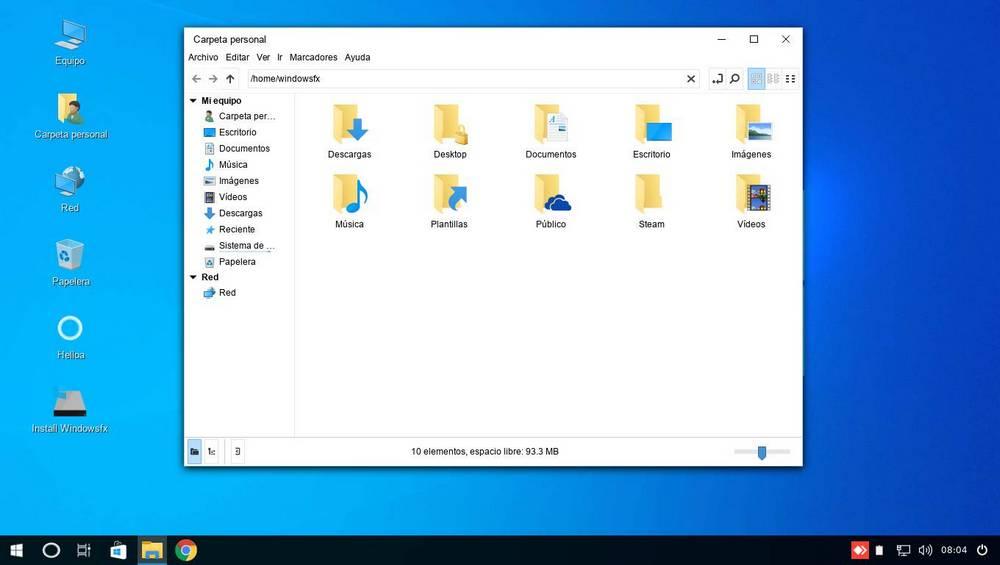 The icons on the taskbar and all its elements have also been designed with Windows 10 in mind. We can see the network settings, the volume control and even the calendar just like in the Microsoft operating system.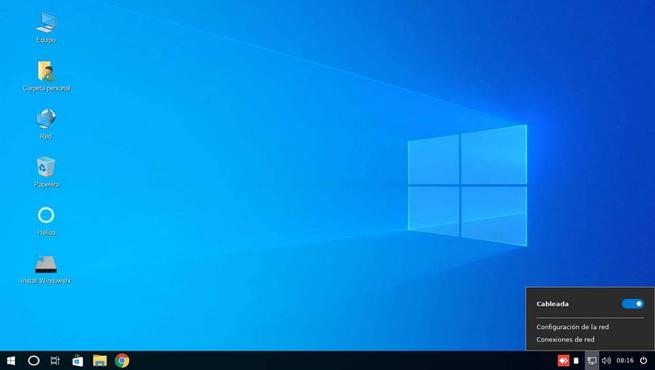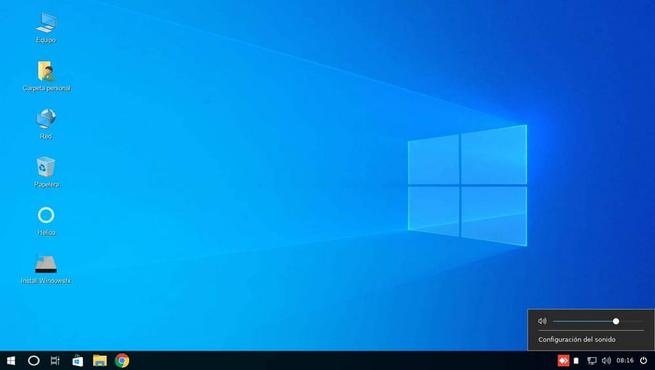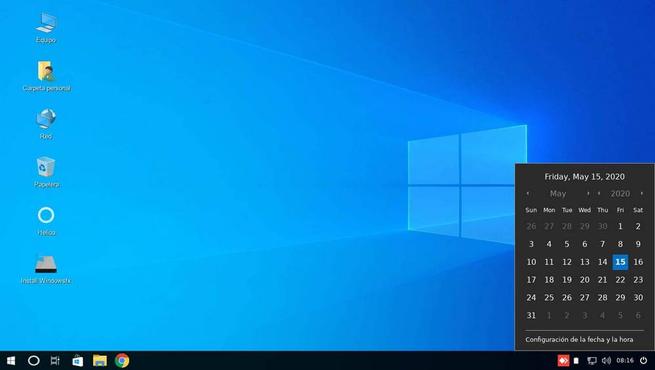 Of course, we will also have virtual desktops and all the other features that we can find in Windows 10 and that help us to be more productive with the operating system.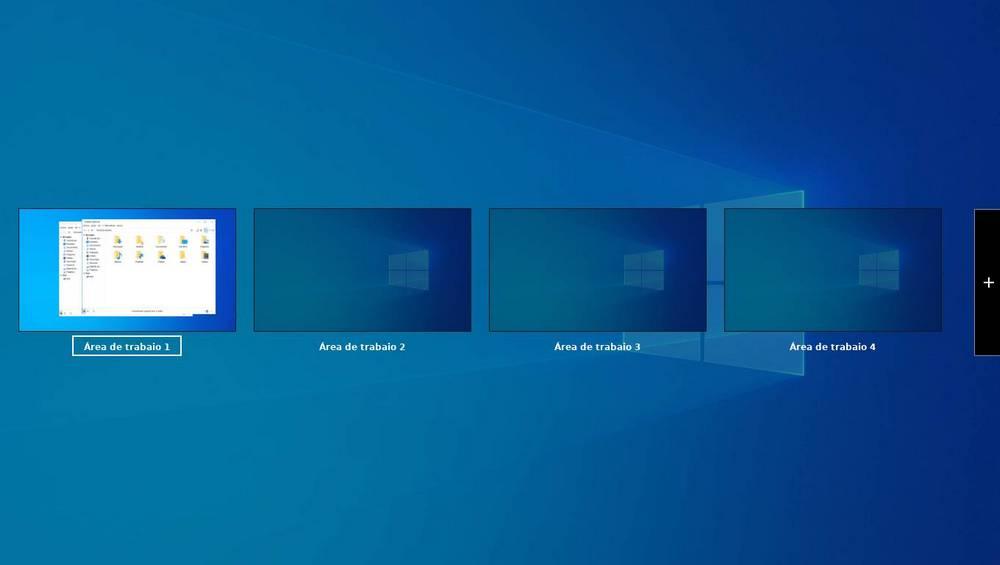 The start menu, which is another of the most pampered aspects of this design, also has a search engine that will allow us to locate the program we want to open in an instant.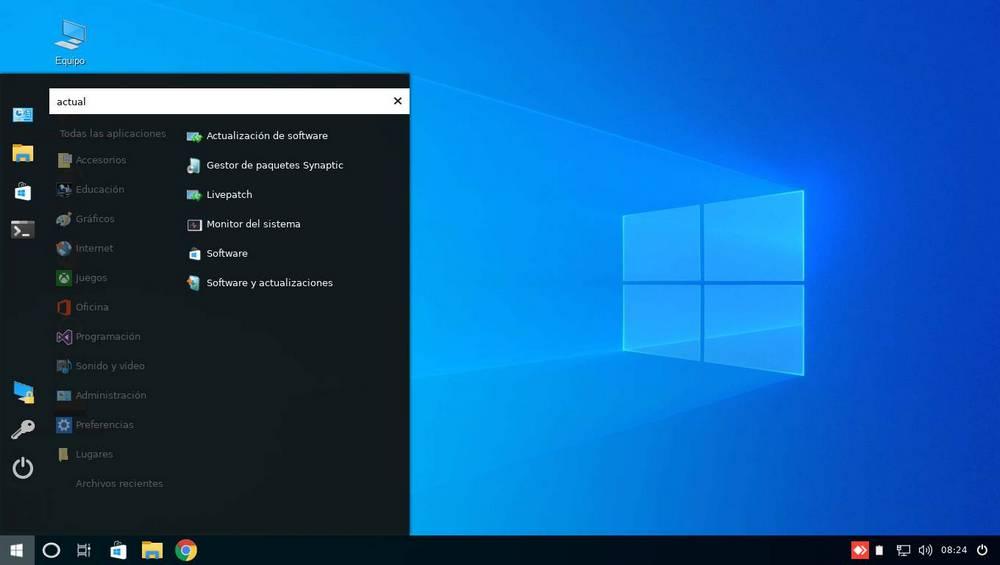 Download Linuxfx / Windowsfx
This distro is totally free, and we can download it from the following link . Its developers offer us two different types of download. On the one hand we will have the direct download, which is done through the SourceForge servers, and on the other hand we will have a torrent download. We recommend the second, since it tends to go faster.
The result is that we will download a 3.4 GB ISO image . This image can be used without problems to start a virtual machine, or we can save it to a USB memory to start any computer from it and install the system on it.
Minimum requirements
In order to use this distro we don't need to have any too advanced hardware. It will be enough to have a dual-core processor and 2 GB of RAM to be able to use it without problems. Although these minimum requirements may be somewhat higher than those of Windows, the performance we get all other things being equal is extremely superior.
Other distros are flavored with Windows 10
Linuxfx is not the only Linux distribution that we can find on the Internet similar to Windows 10. If this does not convince you, we can also find the most interesting alternatives such as the following.
Kubuntu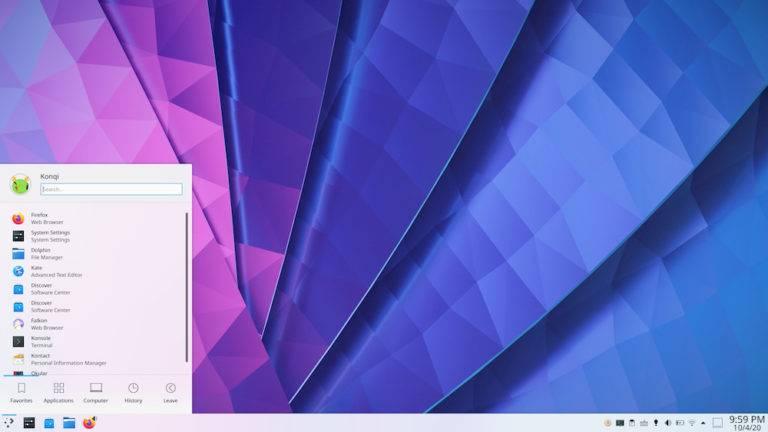 Kubuntu is a distribution based on Ubuntu but, instead of using the GNOME desktop, it bets on KDE Plasma. This desk is characterized by being much more customizable and aesthetically beautiful. As we can see, this desktop is very similar to Windows, offering a start menu, a task bar and a system tray that, if we come directly from Microsoft's system, we will have no problem starting to use it.
We can  download Kubuntu  from the  following link .
Kali Linux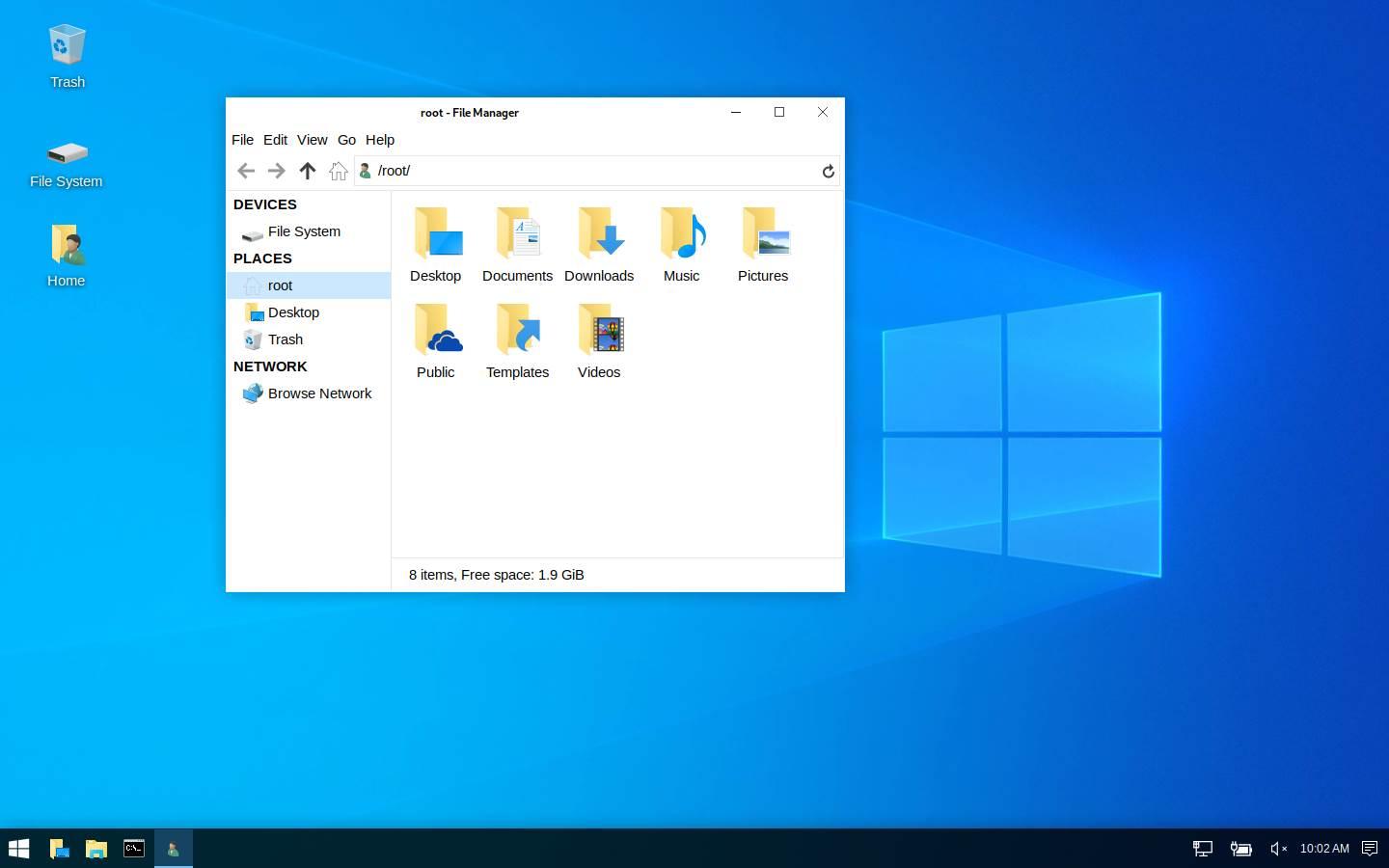 Kali is one of the most complete ethical hacking distros that we can find. Among its features we can highlight a so-called "Undercover" that allows us to enable a "Windows mode" that hides the original appearance of this Linux and loads a desktop almost identical to that of Windows so as not to raise suspicions.
We can download Kali Linux  from your project website .
Chalet OS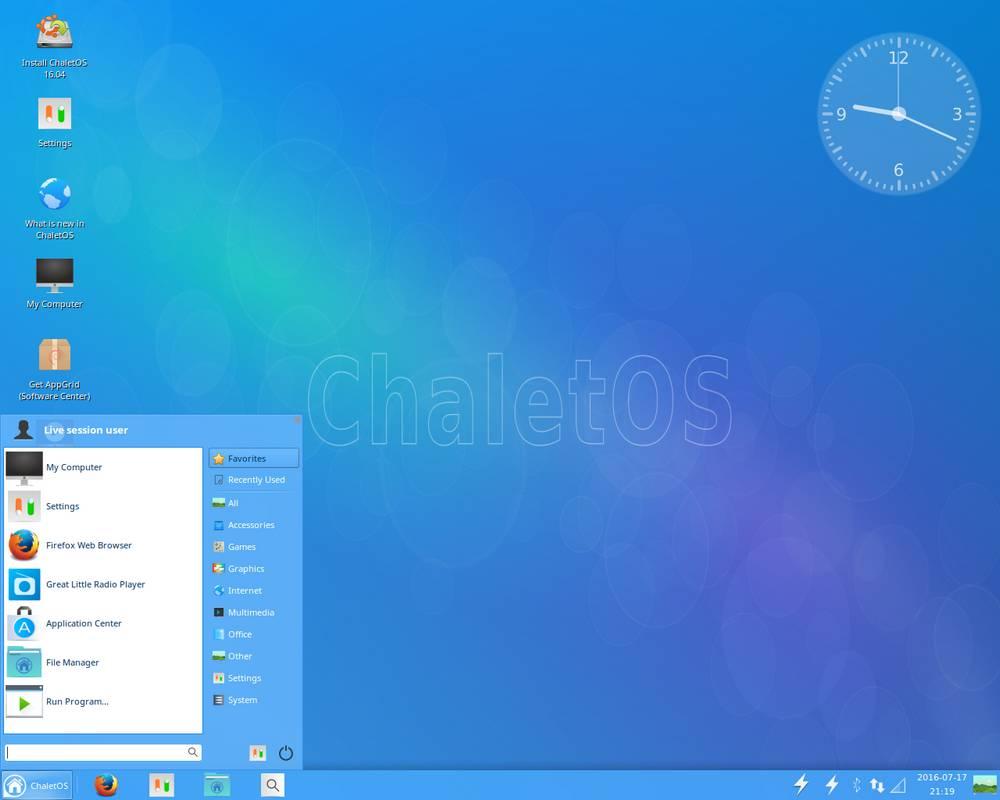 This is another one of the most Windows-like distros that we can find. Chalet OS is based on Xubuntu (that is, a derivative of Ubuntu with XFCE desktop) and comes as standard with a series of modifications to be able to adapt the appearance of the distro as much as possible to Vista and Windows 7. From the first moment we put it in progress we can notice that we are facing something very familiar, and as we use it we will not miss Windows at all.
We can download ChaletOS for free from its website .