Linux
Looking for a polished and easy-to-use linux? Try fedora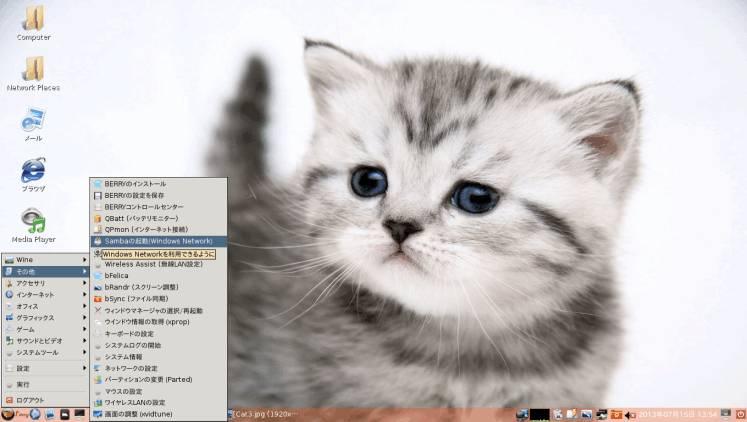 If something characterizes Linux, it is customization. Thanks to the fact that it is an open source operating system, any user or organization can create their own distribution, adapt it to the use or needs they deem appropriate, and maintain it on their own. Thus, starting from a common kernel, the Kernel, we can find an infinity of Linux distributions on the network. And one of the most stable, polished and simple that we can install on our computer is Fedora.
Fedora is a distribution developed and maintained by a large community made up of developers, engineers, and designers throughout the world. This is, today, the ninth most sought after distribution in the world, and that is that both this distro, as any one based on it, offers users excellent performance and great stability, both for use at home and in professional settings.
One of the main characteristics of the philosophy of this community of developers is that, when a bug is discovered in a program, in a component, and even in the Kernel itself , instead of releasing a specific patch for Fedora, they correct it directly in the fountain. Thus, all Linux users, and not just Fedora users, can enjoy this fix.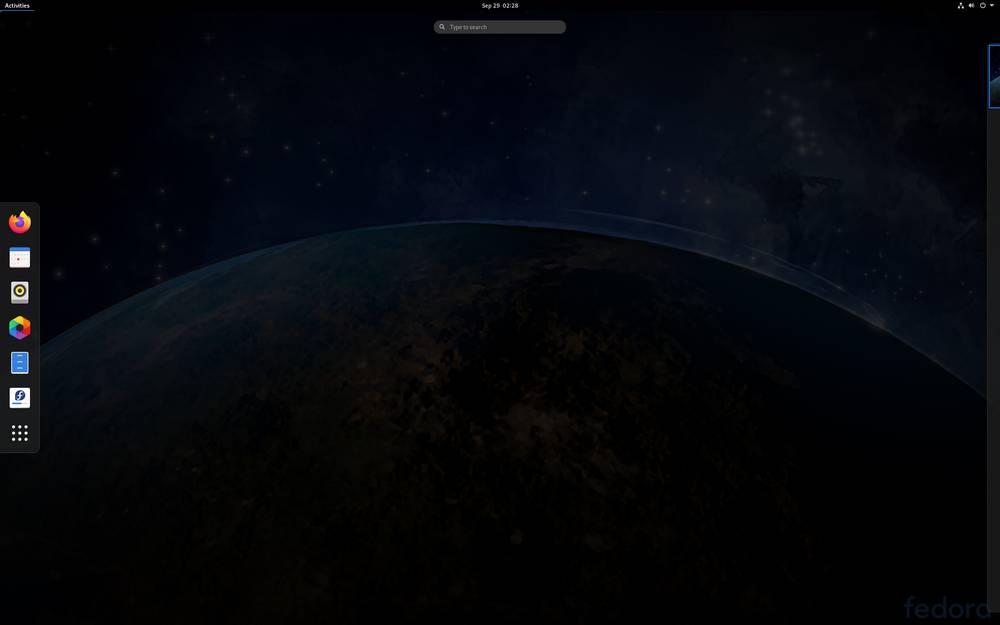 Fedora is supported by Red Hat . This means that, being supported by the largest open source company, both this distro, and any one based on it, will have adequate support, zero-day patches and will always be up to date in technology.
Main features
Fedora uses a GNOME desktop with the GNOME Shell user interface by default . However, we can also find other desktops (thanks to Spins) that we can install, such as KDE Plasma, Xfce, LXDE, MATE, Deepin and Cinnamon, to be able to adapt it to our tastes. As for the display server, it's been several versions since Fedora replaced X Window with Wayland.
Regarding security, this distribution uses a Security-Enhanced Linux system to offer users maximum security, both for the distro and for the Internet. We can also use the Kernel's own firewall, or install antivirus software, if we want to.
Fedora: a distro in favor of free software
As for software, Fedora is one of the distributions that bet the most on free software . By default, we can find well-known programs, such as LibreOffice and Firefox. Of course, it has its own repositories to be able to download the programs we need, and we can even add any third-party repository to install other programs, both free and closed. Regarding package management, Fedora uses RPM in conjunction with DNF, which mostly helps to fix external dependencies. It supports delta updates, when developers allow it, and supports Flatpak.
Different versions of Fedora
Fedora has 3 main versions:
Workstation – Polished, easy-to-use edition for all types of users. We can install it on any laptop or desktop PC and it brings everything you need to start working with it from the first moment.
Server – A powerful, flexible and powerful Linux server featuring the latest data center technology.
IoT: a base to mount on any device on the Internet of Things.
Additionally, the Fedora community has worked on two other different editions to accommodate the latest technologies.
CoreOS: minimalist operating system, with automatic updates, which is especially oriented to containers.
SilverBlue – Desktop operating system specially designed to provide excellent support for workflows. It is also focused on the use of containers.
Download
Of course, Fedora is a totally free Linux distribution for all users. Anyone who wants to use it, regardless of whether they are doing it for personal or professional use, can download the latest version from their website . Here we will find both the stable version, recommended for all users, and the beta, which will allow us to go one step ahead, although at the risk of having bugs and errors.
Fedora is not Rolling Release, so every time a new version comes out (something that usually happens every 6 months or so) we have to manually update the PC to be up to date.
Fedora is a relatively lightweight distro. To make it work, both on a PC and in a virtual machine, we have to meet the following requirements.
CPU: 1 GHz.
RAM: 4 GB.
Hard disk: 20 or 30 GB.
Optional Internet connection.
VGA compatible graphics card.
Alternatives to Fedora
Fedora is roughly like Debian: a major distribution on which many other distros rely. For this reason, it is very common to find a large number of alternatives that will allow us to fully enjoy the experience of this Linux, in addition to having other characteristics and advantages of its own.
Hanthana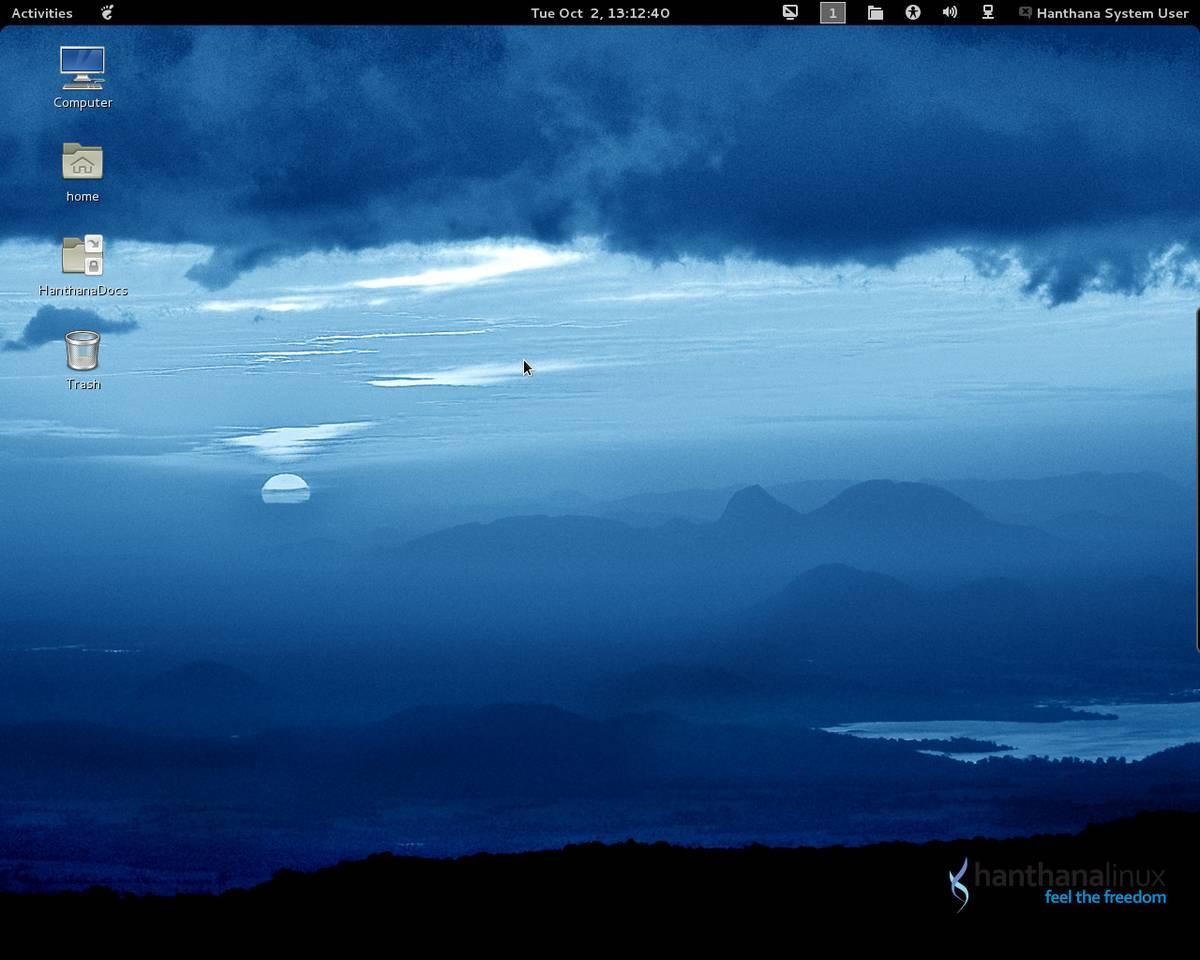 The number of programs included by default in Fedora is quite limited. Therefore, a group of developers decided to create an alternative distro, Hanthana, that would bring users a greater amount of software. This distro occupies 3.6 GB, and already brings all the programs that anyone could need.
We can  download Hanthana  from the  following link .
Berry Linux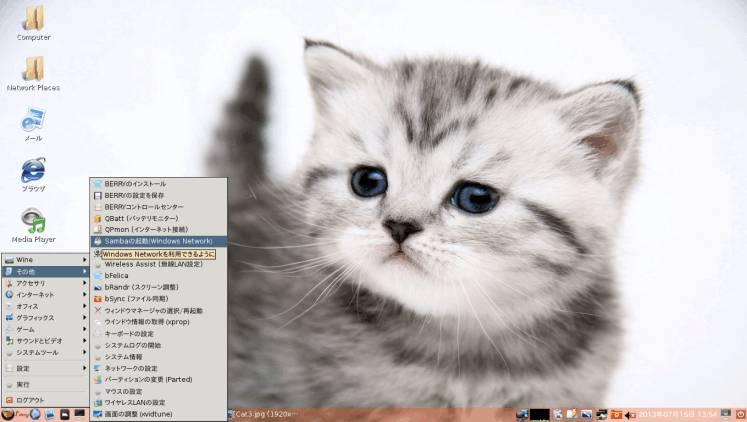 For those looking for a much lighter and faster to use distro, Berry Linux is an excellent choice. Its developers have started directly from the main Fedora image and have improved and adapted it so that it is much faster, fluid and consumes less resources. So we can have the experience of this Linux on any old PC.
We can install this distro on any computer, and even load it in Live mode from a CD, DVD or USB. It is able to recognize both old and new hardware without any problems.
We can  download Berry Linux  from  this link .
FX64 Linux
FX64 comes to be, broadly speaking, a Fedora that, instead of betting on free software, opts for proprietary software. This distro is aware that most of the programs that users install are proprietary programs, starting with Google Chrome, the browser, and continuing with other tools such as Java, Skype or RAR, among others. To facilitate this task, this system has this software installed by default, so, from the first moment, we will have it ready.
We can  download FX64 Linux  from the  following link .