Linux
Listen to music anywhere: convert your mp3s from linux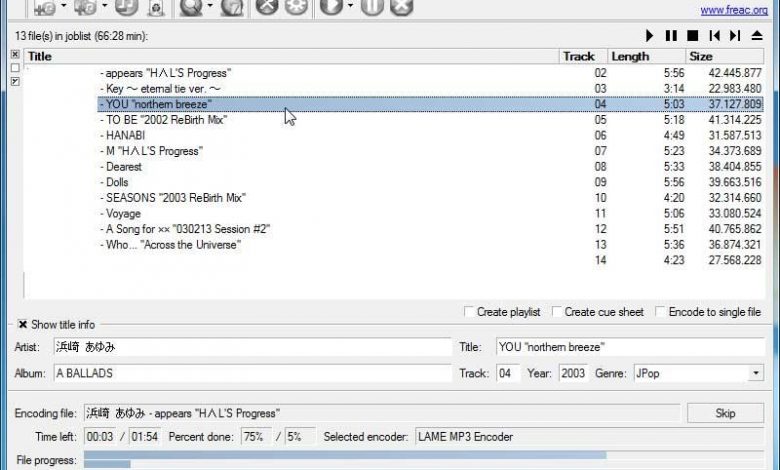 We already work with the desktop operating system with which we work, everything related to the multimedia sector does not stop growing. This is something that is extended to audio files, videos, photos, etc. So much so that below we will talk about programs to convert audio in Linux that will be very useful to us.
The most common is that we have a Windows- based PC to watch our movies and series, listen to music, or edit photos. But thanks to the advances in Linux distributions, little by little a growing number of users are opting for one of these operating systems for their day-to-day use with the PC . To all this we can add that over the years, we can also use more and more software solutions that greatly facilitate the treatment of all types of content in Linux.
Why do I need to convert my audio files
And of course, we cannot ignore that those who decide to migrate, or at least try, a Linux distro, at the moment find a very friendly interface . The current situation in this sense is not like just a few years ago that a good part of the tasks were carried out based on commands. This is another of the points why many end up joining the Linux community and its advantages . A clear example of this we have in the growing number of users who, for example, start working on Ubuntu.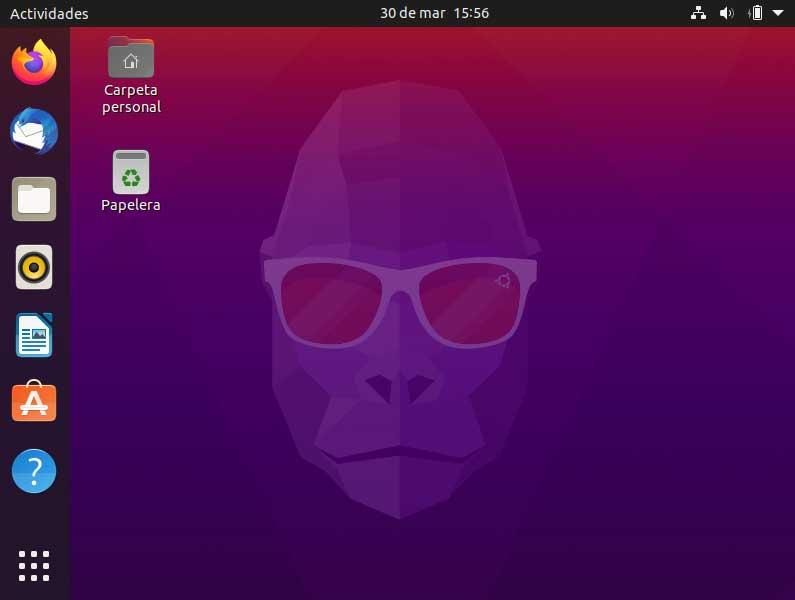 As we told you before, in these same lines we are going to talk to you about a series of software solutions that focus on audio. Among other tasks, they will be extremely useful when converting these files specifically. This is something that the usual ones of music or files with sound in general, sure that it will come in handy. And it is that depending on the quality we are looking for, the type of file, its size, or the compatibility with certain players, we are interested in using one type or another.
That is precisely where the converters that we will talk about in these same lines come into play. Specifically, we refer to a series of programs to convert audio in Linux and thus obtain the files that we really want or need.
Programs to convert audio files in Linux
It is for all this that we tell you so below we are going to talk about a series of applications that are very useful for these tasks. Of course, as you can imagine, in this case we are going to focus on its use in the aforementioned open source system , Linux. These will help you to fully adapt those files that contain audio, be it music or any other type, to your needs.
SoundConverter, one of the most popular converters
As we have said, we will focus on the open source environment, Linux. That is why here could not be missing one of the specific software solutions for these well-known tasks. It is about the program called SoundConverter and that we find in the Linux repositories. Therefore, to install it, we just have to open the terminal with the key combination Ctrl + Alt + T, and type the following command:
sudo apt install soundconverter
One of the main advantages offered by this particular application is that it is compatible with a large number of formats. In this way we will not have problems when working with both the output and the input of practically any file of this type. At the same time we will say that it allows us to convert several files simultaneously.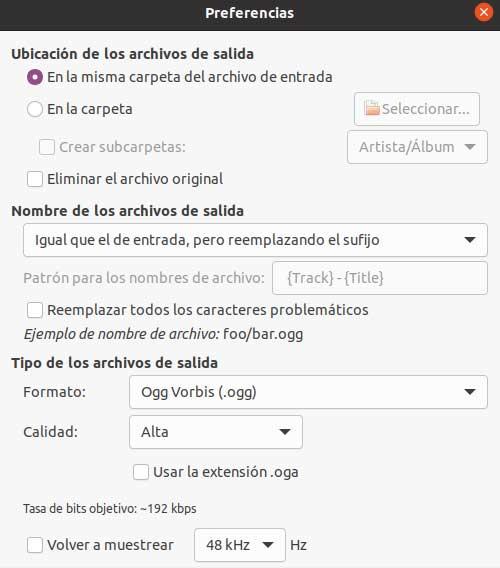 SoundKonverter, an audio converter, and more
On the other hand we find this other proposal for the conversion of files with a name similar to the previous one, as you can see. Well, here we have another powerful tool of its kind that focuses on converting audio files, but goes a bit further. And it is that it also allows us to calculate the gain in reproduction or make copies to CDs. In turn, the application as such supports the use of labels and covers for multiple supported file formats.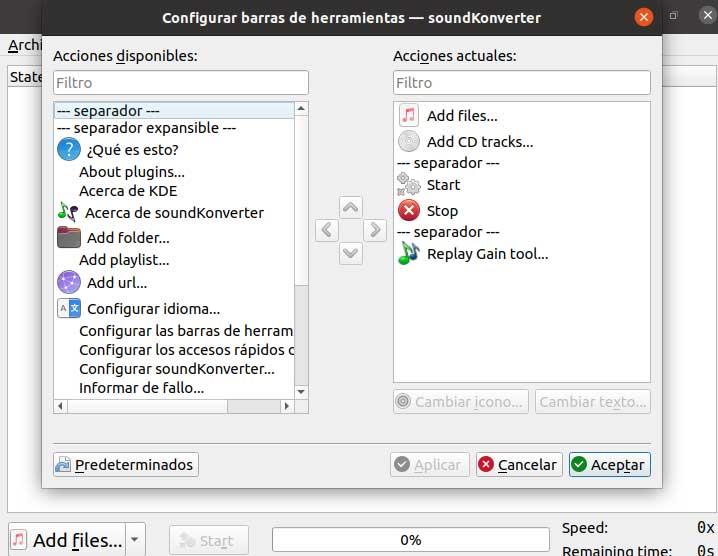 It is worth mentioning that it supports the use of additional plugins to make it even more functional, and it is compatible with practically all current audio files. Among these we can highlight mp3, flac, wma, aac, amr m4a, wavpack, midi, mod, etc. To install the program we can use the command:
sudo apt install soundkonverter
FFmpeg, convert audio from command line
For the most experienced users in everything related to the multimedia sector, surely this other solution is more than familiar to them. Actually here we refer to a software with which we work directly from the command line. This is due to the fact that it does not have a graphical user interface . But of course, at the same time this allows you to have much more control over the sound files that we will deal with with the program.
It is a solution that has been around for many years and is also used by many other programs with a graphical interface as a conversion engine. But that's not all, since FFmpeg also allows you to record and stream audio and video. At the same time it includes a library of codecs called libavcodec and it also allows us to convert practically any current audio format. We have the possibility to download the application from this link .
Audacity, one of the audio benchmarks
It is more than likely that most of you already know this program that focuses on working with sound files. It presents us with a huge number of functions that refer to this type of treatment in particular. In this way we can adapt music and sound files in general to our needs. Of course, how could it be otherwise, the conversion of these files is included here .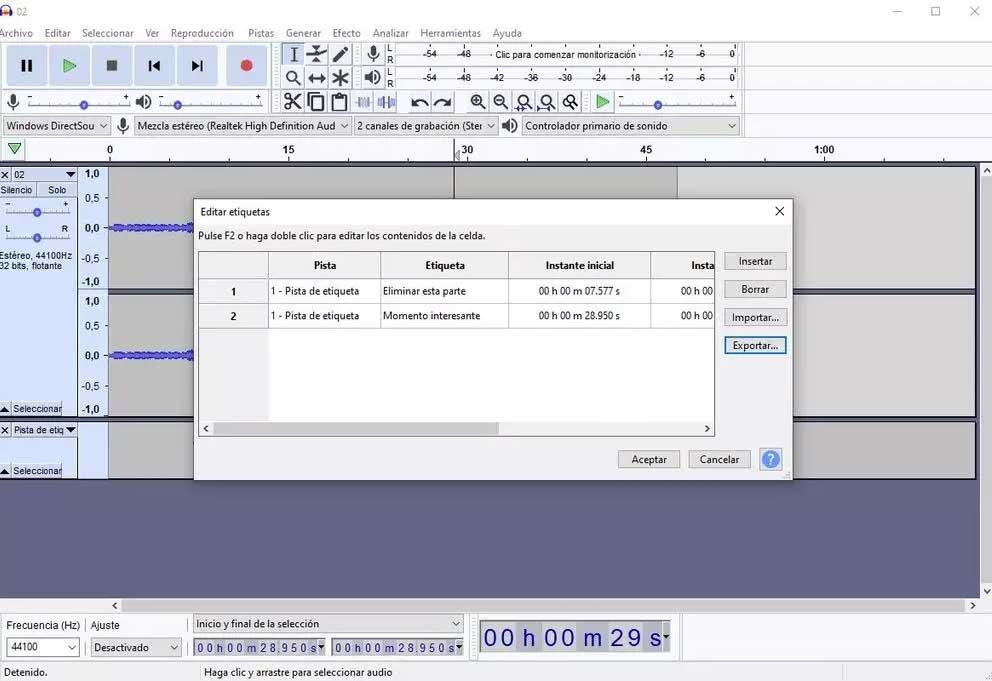 In addition to this we can add that its use is extremely simple thanks to the interface that it proposes, and it has support for practically all current formats. Therefore, if in addition to converting these files, you usually work with audio in Linux, this is a solution that you cannot miss. You can test all this by downloading the application from here .
Fre: ac, simplicity when converting audio
Here we will talk about another interesting proposal in this same sense called Fre: ac which is also quite well known in the sector. Actually we refer to a powerful audio converter for Linux that allows us to work with a multitude of multimedia file formats. At the same time, the program itself has its own function for ripping CDs to personalize them.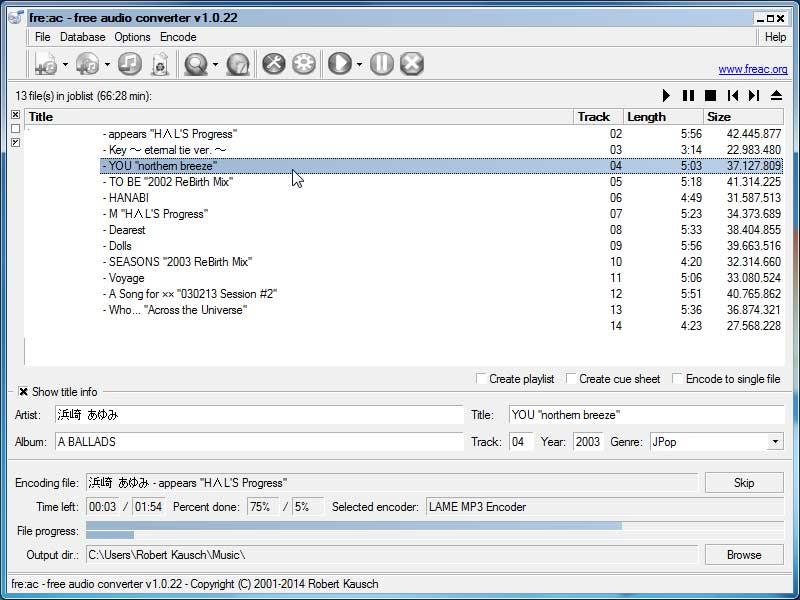 It is worth mentioning that among the supported formats here we can mention some such as mp3, flac, aac, or wav . Fre: ac also has support for freedb, which gives us the ability to automatically add ID3 tags to the converted audio files. This is a program that you will have the opportunity to try from this link .