Linux
Linux mint, the ideal distro for those who deny ubuntu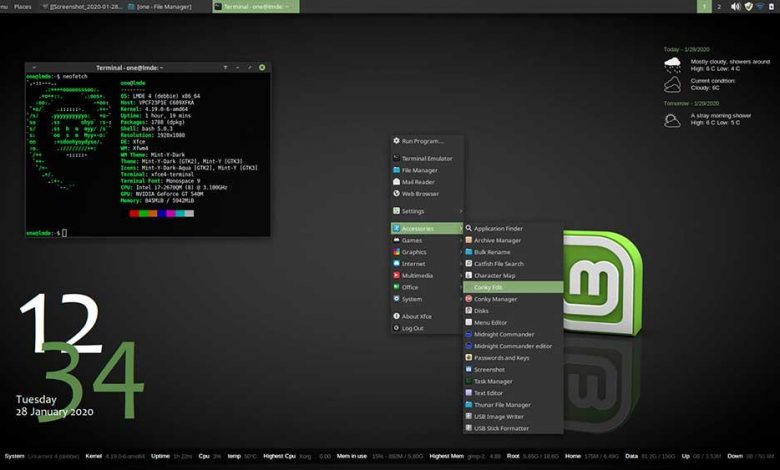 Ubuntu is the most widely used Linux distro in the world. However, that does not mean that it is the best, since Canonical, the company behind its development and maintenance, often makes decisions that are against what the community wants. This means that users who already have some knowledge tend to look for alternatives outside this distro, more free alternatives and faithful to the Linux philosophy. And one of the favorites by Ubuntu naysayers is Linux Mint .
Linux Mint is a distro based on Ubuntu (or Debian, depending on the edition) that has been running since its initial release on August 27, 2006, so after almost 14 years the project has been growing. In 2010, its developers released a Debian-based version of the testing branch, a version that is currently in the stable branch.
Its first version, version 1.0, was released under the codename Ada and was based on Kubuntu 6.06 and the KDE desktop environment. The first Debian-based version came with the GNOME desktop environment.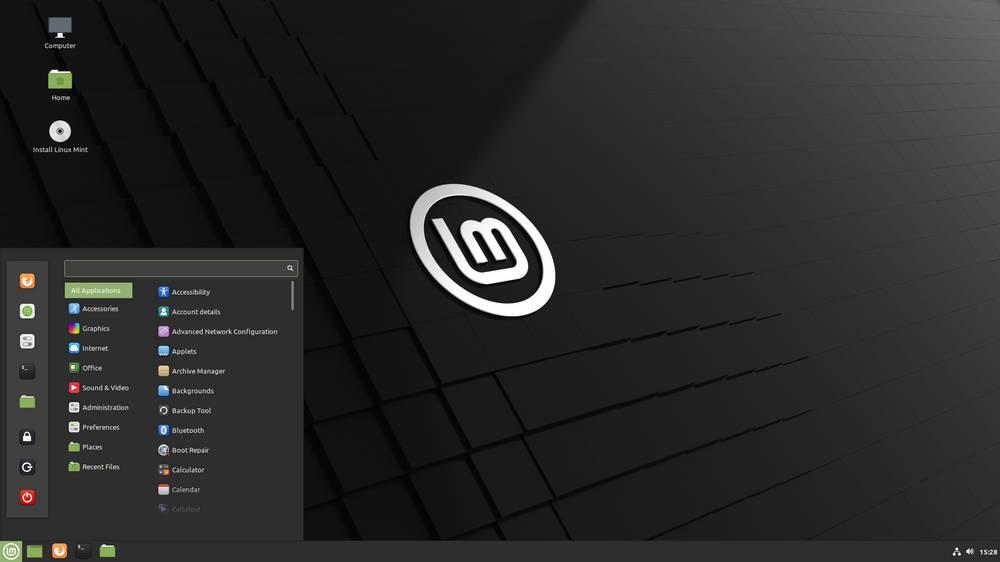 What is Linux Mint?
Linux Mint is a distribution that brings the best of Ubuntu, and enhances the worst of it. It is, broadly speaking, "the Ubuntu for those who don't like Ubuntu." An easy to use distro, very fast, simple and with outstanding maintenance. In addition, MintSoftware allows us to manage our distribution much more easily, both to configure it and to update it and always be up to date.
One of the main differences compared to Ubuntu is that Linux Mint blocks the use of Snap packages by default, since Mint's philosophy morally prevents the user from receiving, with no option to choose, when installing a program like Chromium from APT. the SNAP version, in addition to installing the SNAPD package that Canonical obliges. The user is the one who decides if he wants to enable this support or not, but, by default, it is deactivated. If we activate it, we can install SNAP programs just like in Ubuntu.
We can find this distribution in several different flavors, or desks. The one that comes by default is Cinnamon, but we can also download it with Mate or Xfce desktop . In addition, it has 2 different editions, one based on Ubuntu and the other based on Debian, for those who want more "purity".
MintSoftware: Linux Mint's ace up the sleeve
One of the main characteristics of this distro is that it has its own program package, the Mint Tools. These applications, as we have explained, are designed to help less experienced users to work with this operating system much easier.
The main tools that are included in this distro are:
MintUpdate : It is in charge of searching, downloading and installing updates and giving them a security level so that the user can configure the security level of updates that he wants to install.
MintDesktop : It is the application used to configure the desktop.
MintConfig : It is the control panel that facilitates the configuration options of the entire system.
MintAssistant : It is a wizard that appears when a user logs in for the first time as an initial system configuration guide. We can re-launch it at any other time, if we want.
MintUpload : It is an FTP client that is integrated into the context menu to be able to share files easily and quickly. It has a capacity limited to 1 GB per user, expandable by acquiring Mint-Space, the additional space on the company's FTP server.
MintMenu : It is a menu written in Python to customize the texts, icons and colors.
MintBackup : It is the program to make backup copies and restore copies of both user files and operating system software. Ideal to complement TimeShift.
MintNanny : It is a program that works as a parental control that allows the blocking of web pages previously defined by the user.
Linux Mint editions
When downloading this operating system, we will be able to choose between the two main versions of Linux Mint: one based on Ubuntu and the other based on Debian.
Linux Mint
Linux Mint is the original version and is based on Ubuntu. It has a monolithic Linux kernel that allows support for the x86 (32-bit), x86_64 (64-bit) and Itanium IA-32 platforms . The default GUIs are MATE, Cinnamon, and Xfce. The update method is APT and its package management system is dpkg .
The Cinnamon desktop is the most balanced of all the desktop environments available. This offers a very clean appearance and being maintained by the Linux Mint team, its integration with the operating system is perfect, it is also highly customizable and has a website for it. For all users accustomed to Windows it is very easy and it is also the most modern of the 3.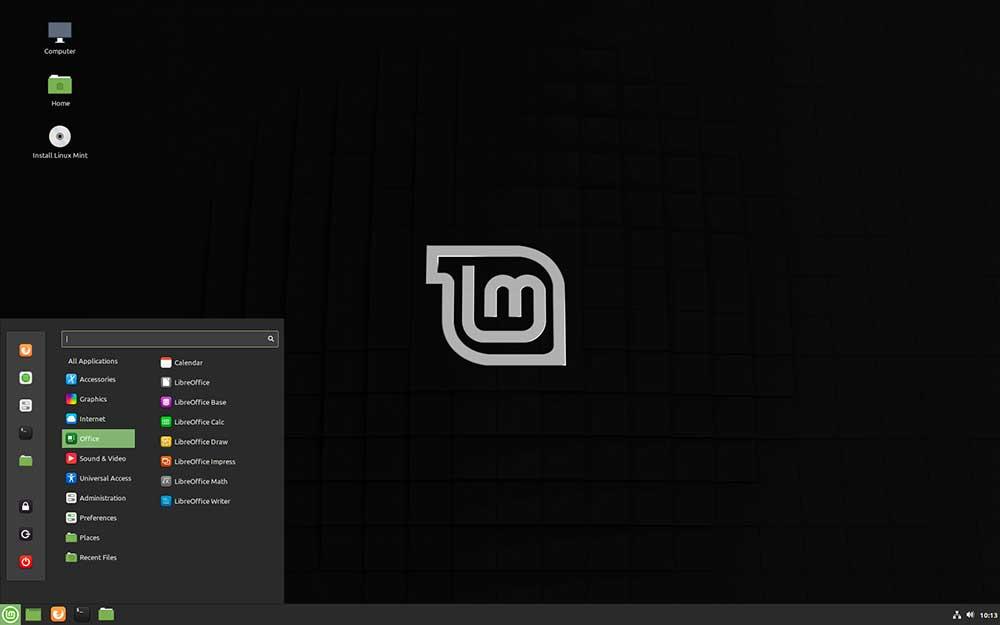 Mate is the perfect desktop environment for those who long for GNOME 2 because the change to GNOME 3 was radical and its performance worsened and MATE was able to bring back the experience that GNOME 2 offered in an updated way. It is quite customizable and we can use the themes that we used in GNOME 2 from gnome-look and install them from the customization screen that also allows changing the letters, backgrounds, themes, cursors, etc. It is characterized by being the most balanced.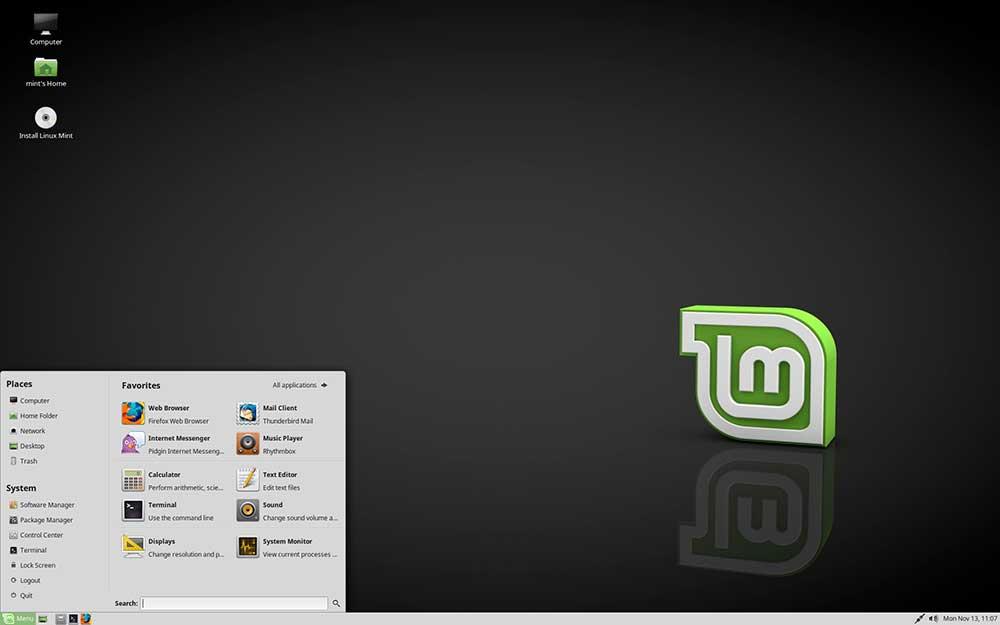 And finally, XFCE is the most minimalist and lightweight environment with less customization capacity and is designed for teams with fewer resources. It is characterized by being the most stable of the 3 available options.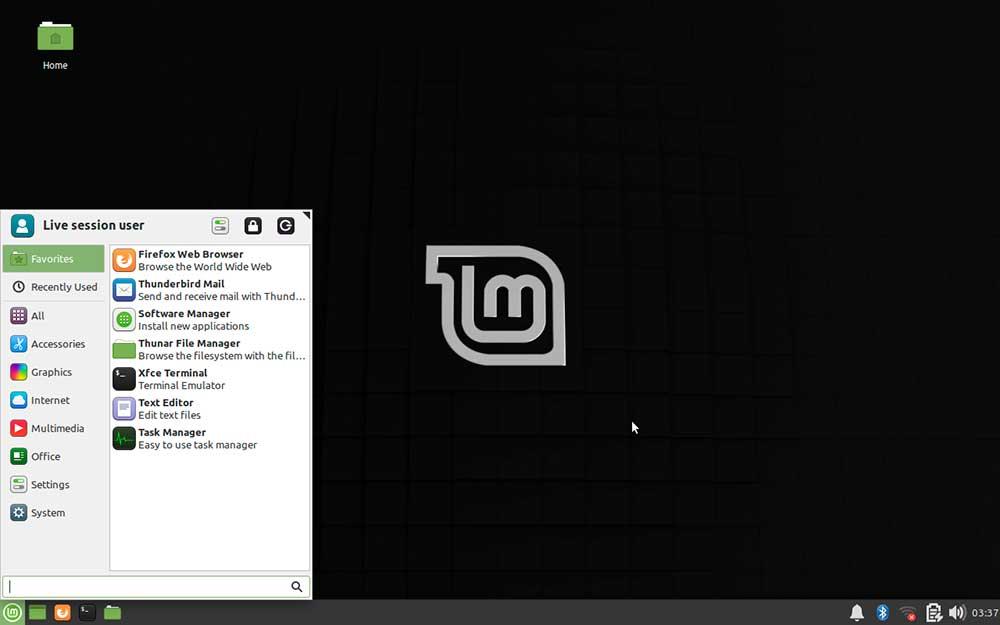 Linux Mint Debian Edition
Linux Mint Debian Edition is a later version released in 2010 for all the people who did not want Ubuntu as a base operating system. Like Ubuntu it uses a monolithic Linux kernel that allows support for x86 (32-bit), x86_64 (64-bit) and Itanium IA-32 platforms. The update method is APT and its package management system is dpkg.
There is no other desktop environment available than the official Linux Mint, which is Cinnamon. And it is currently based on the stable Debian update branch, so it is much more stable than other distributions based, for example, on the "testing" branch.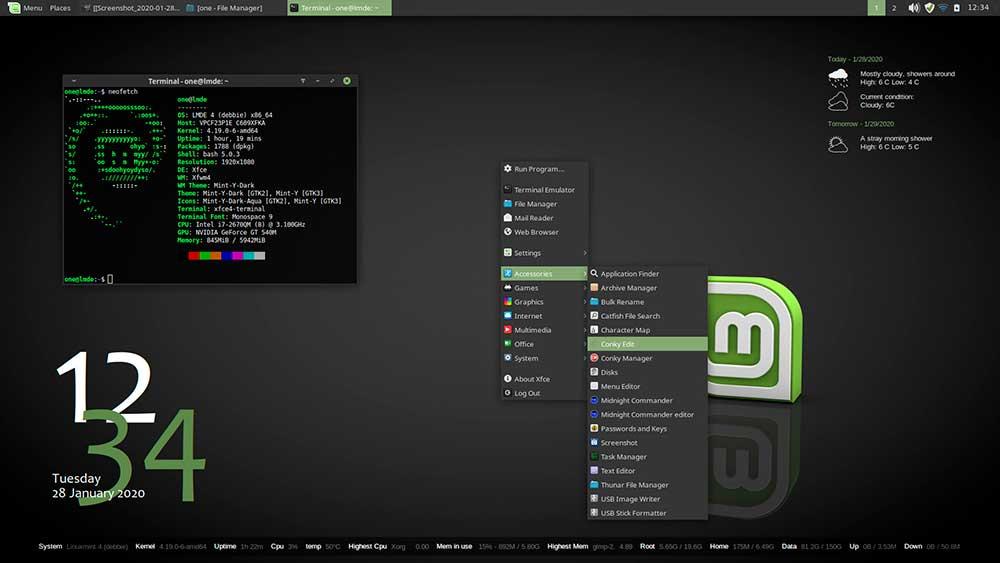 Requirements and download
The ISO 64 – bit can be installed both BIOS and UEFI. 32-bit ISOs have been around for a while, however, right now we can only download a 32-bit ISO from older versions, which is not recommended.
All versions and flavors are available on the official Linux Mint page .
Requirements
For the latest version of Linux Mint (all flavors) and LMDE the minimum requirements are:
700 MHz CPU
1 GB RAM
15 GB of space
1024 x 768 resolution
The recommended requirements are:
1 GHz CPU
2 GB RAM
20 GB of space
Resolution greater than 1024 x 768