Linux
Keep linux always up to date with these rolling release distributions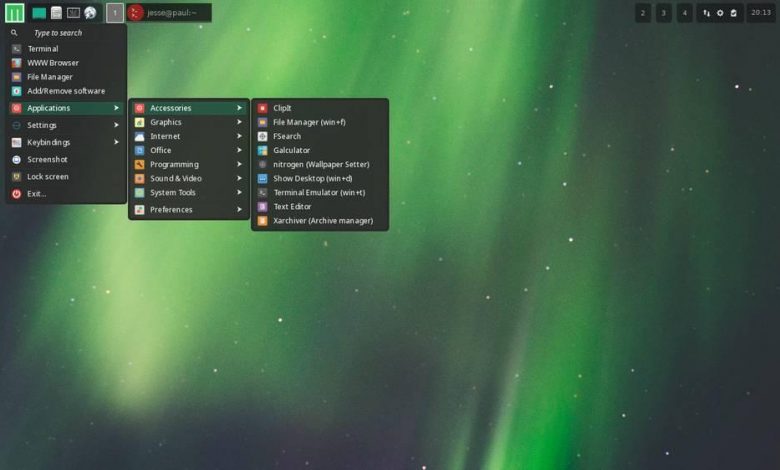 The biggest problem with operating systems is when updating. Generally, developers (both Microsoft in the case of Windows, Apple in macOS or the community in the case of Linux distros ) usually release new versions of the systems every few months. And that forces us, if we want to be up to date, to download large updates, to install them, and to run the risk of something going wrong. Luckily, in Linux there are always alternatives. And for users who want to be up-to-date without having to download and install new versions every few months, they have a special type of distribution: Rolling Releases .
A Rolling Release, or continuous update distribution , is one that is not based on "versions", but is constantly receiving new software packages, new services and even the latest versions of the Kernel so that the system is always on the go. the last.
Advantages and disadvantages of continuous updating
Continuous updating of Linux systems has many advantages. Thanks to them we will be able to have our PC updated to the latest version from the moment a new package comes out. Be it a program, the graphical server, the desktop or the Linux kernel itself, these distributions receive it as soon as it is available. In addition, thanks to them we forget about having to update every several months to install new versions, since being a single version, updated to the latest, we will always have support .
Rolling Release distros usually release a new ISO every several months including all changes released in the last period of time. Users who have it installed and updated will be at their level, while those who install it from scratch will save having to download all the packages from scratch, something that could take a long time.
If it is necessary to highlight an inconvenience of this type of distros, we can indicate that, on occasions, they may have problems . By receiving the packages automatically when they are available, it is possible that there is some error (in the Kernel, or in some service) that makes our PC work badly. Nothing that will not be solved soon by downloading the new packages, but it may seem that the users of these types of distributions are like "guinea pigs" with whom updates are massively tested.
TOP distributions to have a Linux Rolling Release
Arch Linux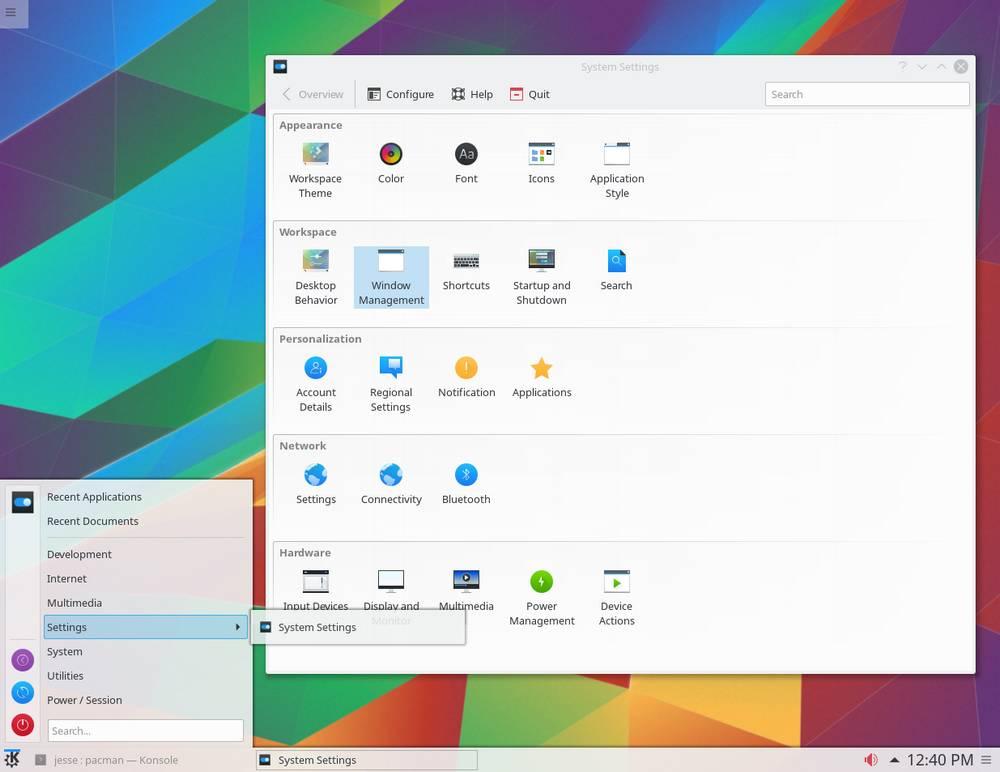 Arch Linux is the Rolling Release distribution par excellence. This is one of the most minimalist distributions that we can find, which offers better performance, better stability … but also the most complicated. From its installation, to any configuration we want to do, it is a distribution designed for advanced users. Even if we come from other distros, like Ubuntu, we will have a hard time getting hold of it. But if we're not scared, Arch will become our best ally on a day-to-day basis.
We can download Arch Linux from this link .
Debian (testing)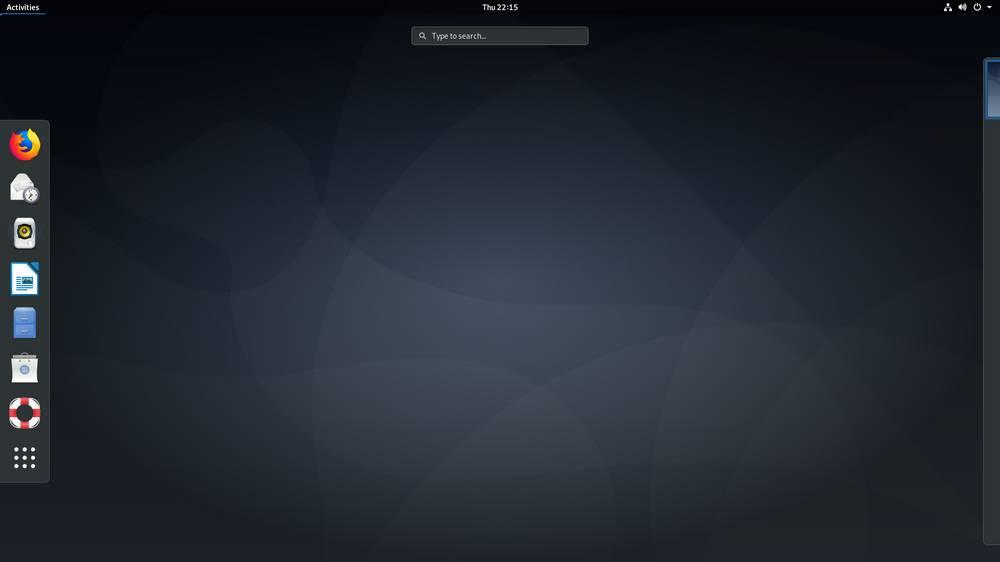 Debian is one of the most popular distributions that we can find. In addition to the fact that many distros (such as Ubuntu) are based on it, we are facing the one that has a larger community, which helps it to grow constantly. Debian is a very fast and stable system as it does not have the packages or customizations that developers apply to it, and therefore, it is one of the best options to consider if we want to have all control over our system.
This distro has two versions. On the one hand we have the stable, which is not Rolling Release. And on the other hand, testing, which does have continuous development. The latter is much more advanced than the stable one, but it can have the problems that we mentioned at the beginning. Therefore, if we choose it, we must know Linux well to be able to solve them in case something goes wrong.
We can download Debian testing from here .
Manjaro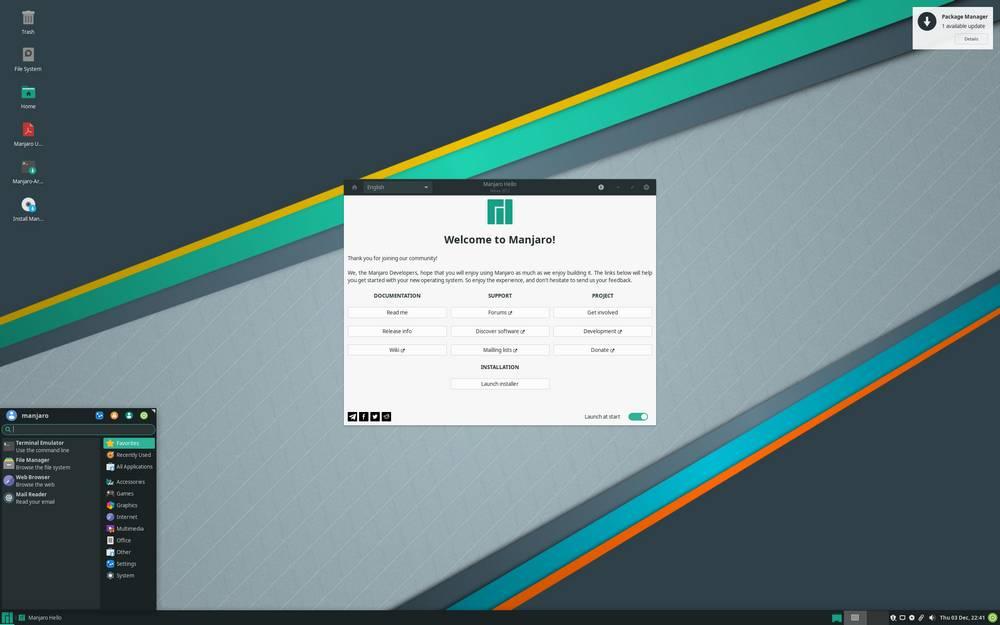 Manjaro is the easy Arch for all types of users, even those who have just taken their first steps within Linux. This distro is designed to make life easier for the user from the first installation to day-to-day use. It has a series of default configurations that, without breaking the essence of Arch, save us a lot of work, a desktop to choose between KDE Plasma, GNOME and XFCE to adjust the distro to our liking or our needs and allows us to install all kinds of applications, from those of Linux to Windows programs and games thanks to Wine, PlayOnLinux and Steam.
We can download Manjaro from its website .
Gentoo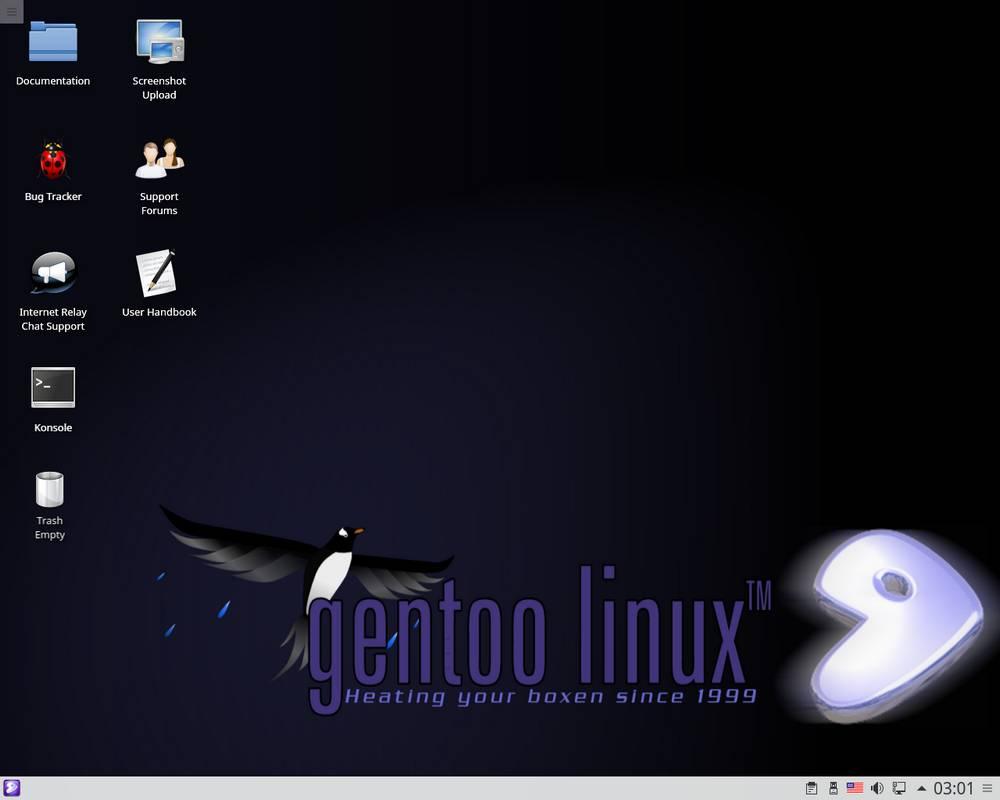 This is not exactly one of the friendliest distributions that we can find, but if we already have enough experience in the Linux world and we are advanced users, we will be facing one of the best. A distro based on source packages, that offers infinite customization options and that its continuous development will allow us to always be up to date.
We can download Gentoo from this page .
OpenSUSE Tumbleweed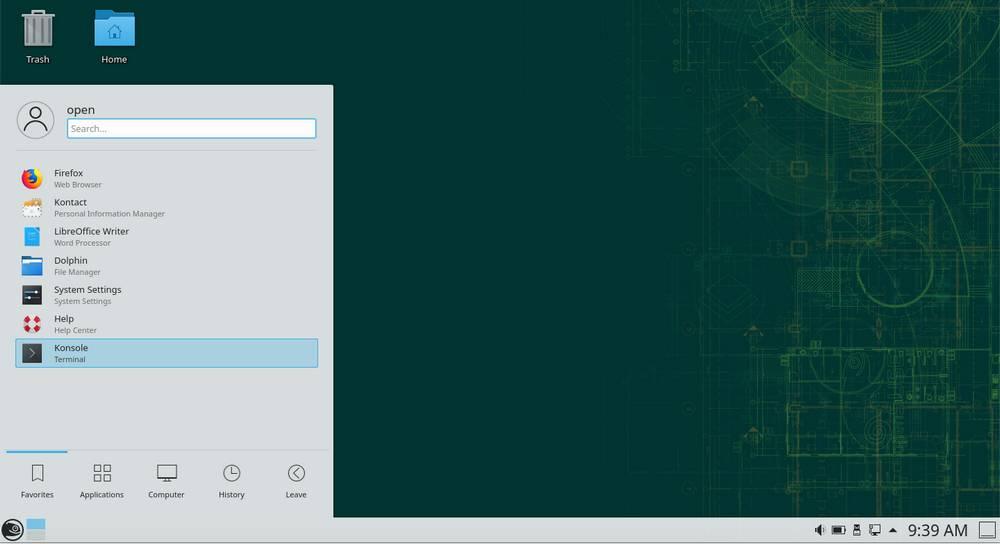 OpenSUSE has two versions. On the one hand we have the Leap version, the most used, which is the stable version of this Linux. And it has version-based development. And on the other hand we have the Tumbleweed version, an unstable version that receives updates through a Rolling Release system. As with Debian or CentOS, the unstable version can cause problems when receiving packages that have not been previously tested. But, in return, we will always be up to date, with the latest programs, latest kernels and everything updated.
We can download OpenSUSE Tumbleweed from its main page .
CentOS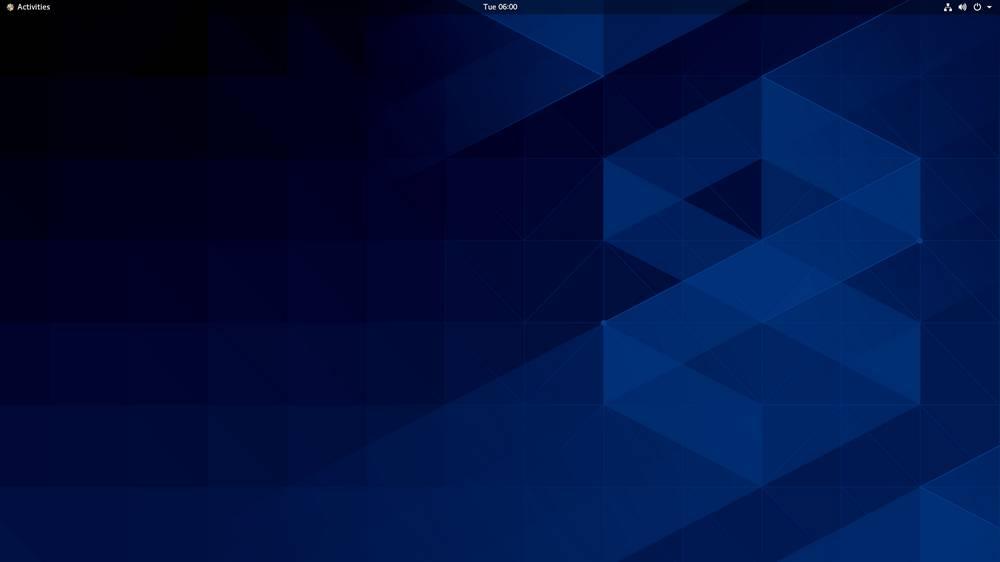 Until now, CentOS was an independent distro that drew directly from the hand of Red Hat Enterprise Linux. However, Red Hat has grown tired of it and decided to take control of this distro to make it a "testing" version of RHEL, similar to Debian Dev. Thus, CentOS will be used to test new packages and kernels that, more going forward, they will become part of RHEL, the stable release.
We can download CentOS to our computer from the Project website .
Solus OS
Solus OS is the system designed for all types of users. Unlike the previous ones, Solus is not based on any other, but is independent, created from scratch by its community. And, of course, with a Rolling Release update model. This system brings everything necessary to start working from the first moment and, of course, gives us total freedom to install whatever we want. A highly customizable system that we can choose in GNOME, MATE or KDE Plasma flavor.
We can download Solus OS from this web page .
Mabox Linux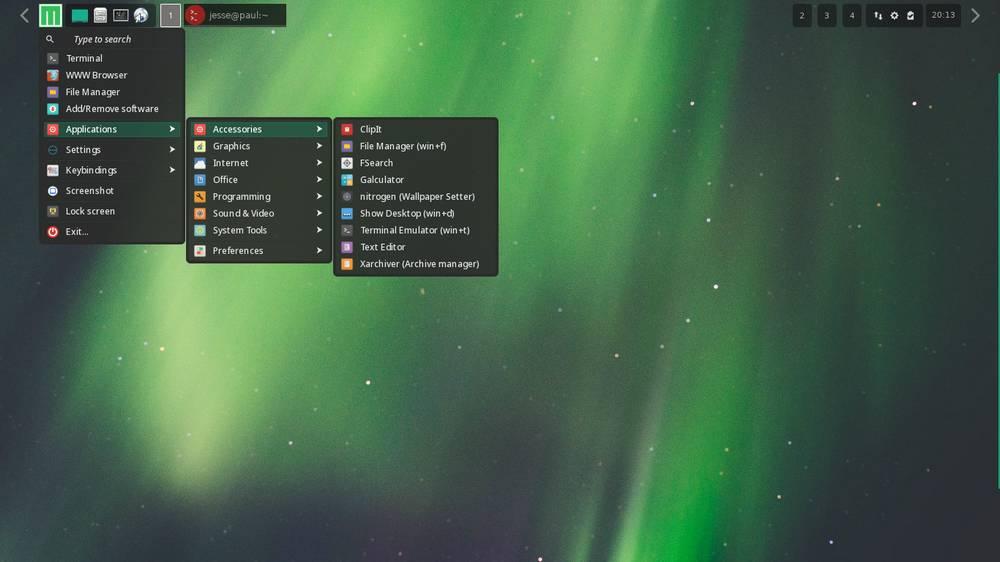 Although it is not one of the best known distros that we can find on the net, Mabox is a great alternative for those looking for a Rolling Release system. This distros is based on Manjaro, but introduces a number of changes to it to make it lighter and more customizable. It comes standard with an Openbox desktop and a tool called "Mabox Control Center" that will allow us to have total control over the distro. A great option for both slow and old PCs as well as next-generation computers.
We can download Mabox Linux for free from its website .