Linux
Elementary os: the alternative to windows that wants to be macos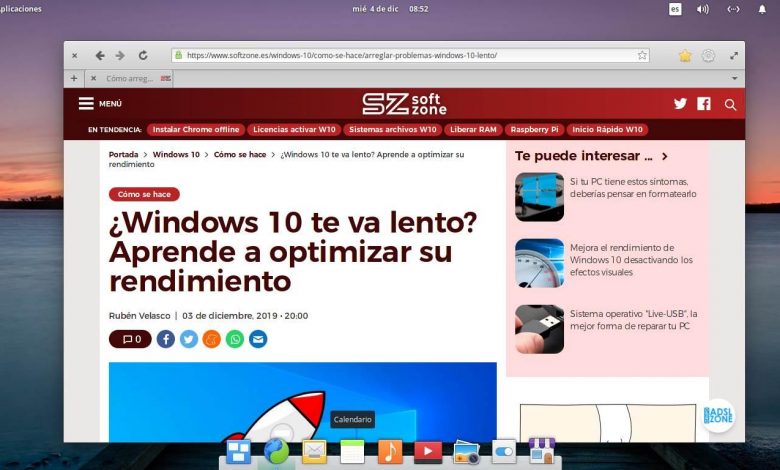 Linux is a very large ecosystem. We can find it in all kinds of devices, from computers and servers to consoles, home devices connected to the Internet and, of course, in most smartphones, since Android is based on it. Although all systems and all distros share a common core, each one is different and seeks to adapt to the needs of each user in the best possible way. And how could it be less, there are Linux distros that seek to imitate the appearance of macOS, Apple's operating system. And one of the best is Elementary OS .
Elementary OS is a Linux distro based on Debian whose main objective is to take care of its appearance to the smallest detail to make it easier for all users to use. This distro began its journey within Linux as a simple icon pack, however, the concept liked many developers who in a short time got down to work to create the distro that we know today. One of the ones that best mimics the appearance of macOS.
Elementary OS main features
Without a doubt, the three basic pillars of this Linux distro are the same as those of other distros: speed, open source and security.
What stands out about this Linux
We are facing a system that, although it takes great care of the appearance and the details, is enormously optimized so that the system starts quickly, the applications open almost instantly and we can make the most of every second. Same as what macOS offers on Macs, but without having to buy the computer from Apple.
Thanks to open source, we can be sure at all times that both the operating system and the apps comply with security and privacy standards. Anyone can review the code, even collaborate on the project with full transparency. This distro does not listen to users, and when an app accesses the microphone we can know it at all times. The same goes for location services
And the updates (which by the way, each version of Elementary OS have extended LTS support ) are periodic to protect us from any possible failure or problem that may appear.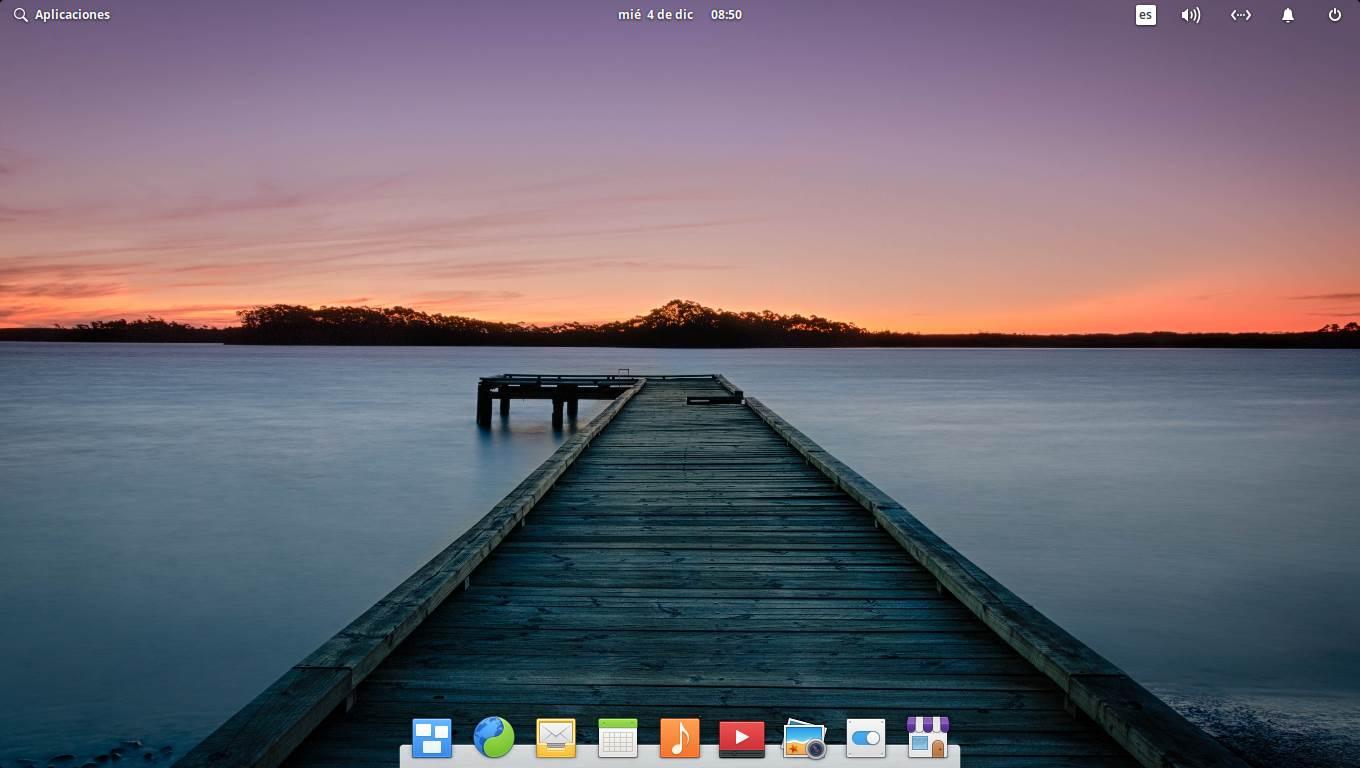 Elementary OS offers most of the features that macOS offers
In addition to the 3 basic principles, this distro has a number of functions and features that give it a unique look. For example, we can have several workspaces open at the same time (such as virtual desktops) and move from one to another without problem to have applications and tasks organized.
We also have a PIP mode that allows us to open any video in a floating window to have it in the foreground while we do other things in the system. Even a useful "do not disturb mode" that allows us to stay focused on our work, without distractions.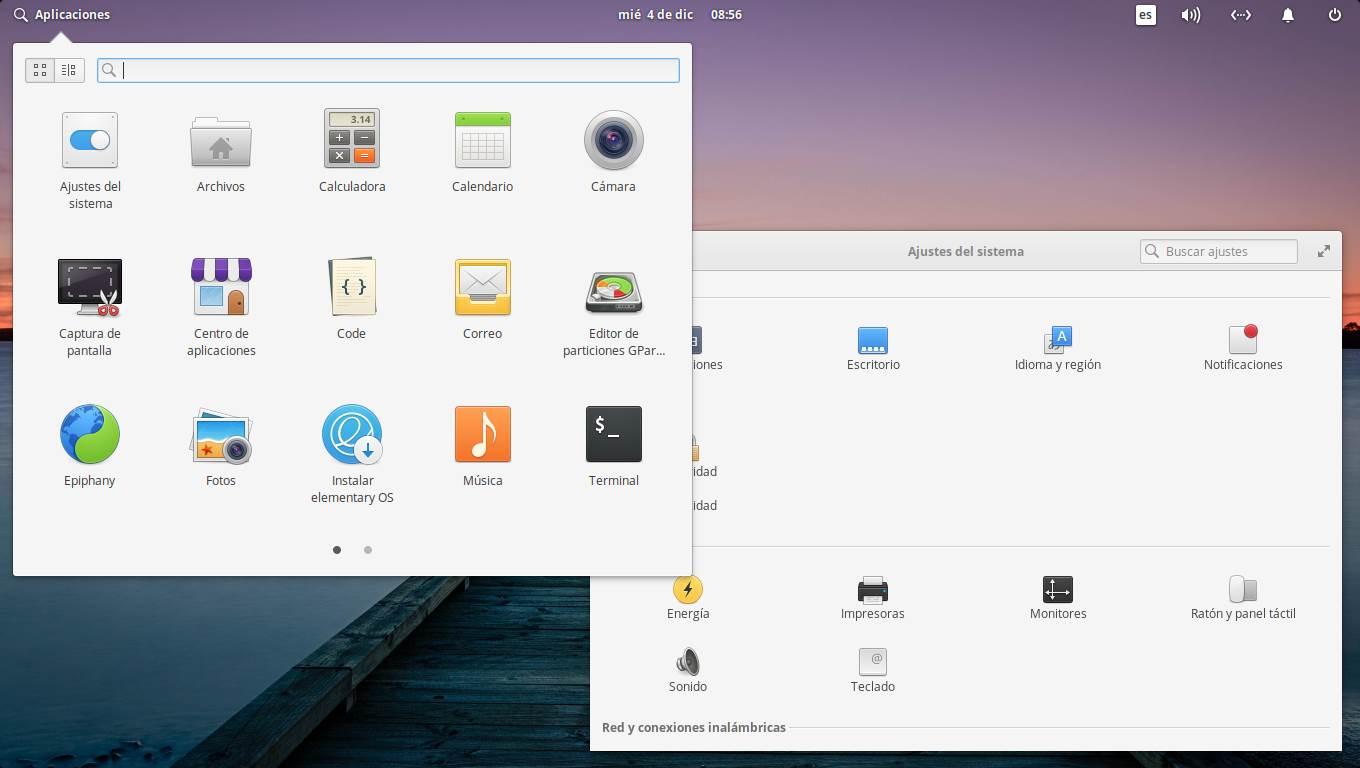 Elementary OS organizes all the apps that we have installed on the system so that we can easily find them, either by a list ordered in a grid or categories or through the universal search engine. It also offers its users a complete parental control system and educational material to teach users how the distro works and teach them how to get the most out of it.
The AppCenter, one of the best features of this distro
Although it does not reach the height of the Apple App Store, Elementary OS offers users a very complete AppCenter where we can find up to 160 apps, both free and paid (optional), to obtain the best possible experience when using this distro.
These apps have been designed with the appearance and functions of Elementary OS in mind, ensuring the best possible experience, as well as being safe and respecting user privacy.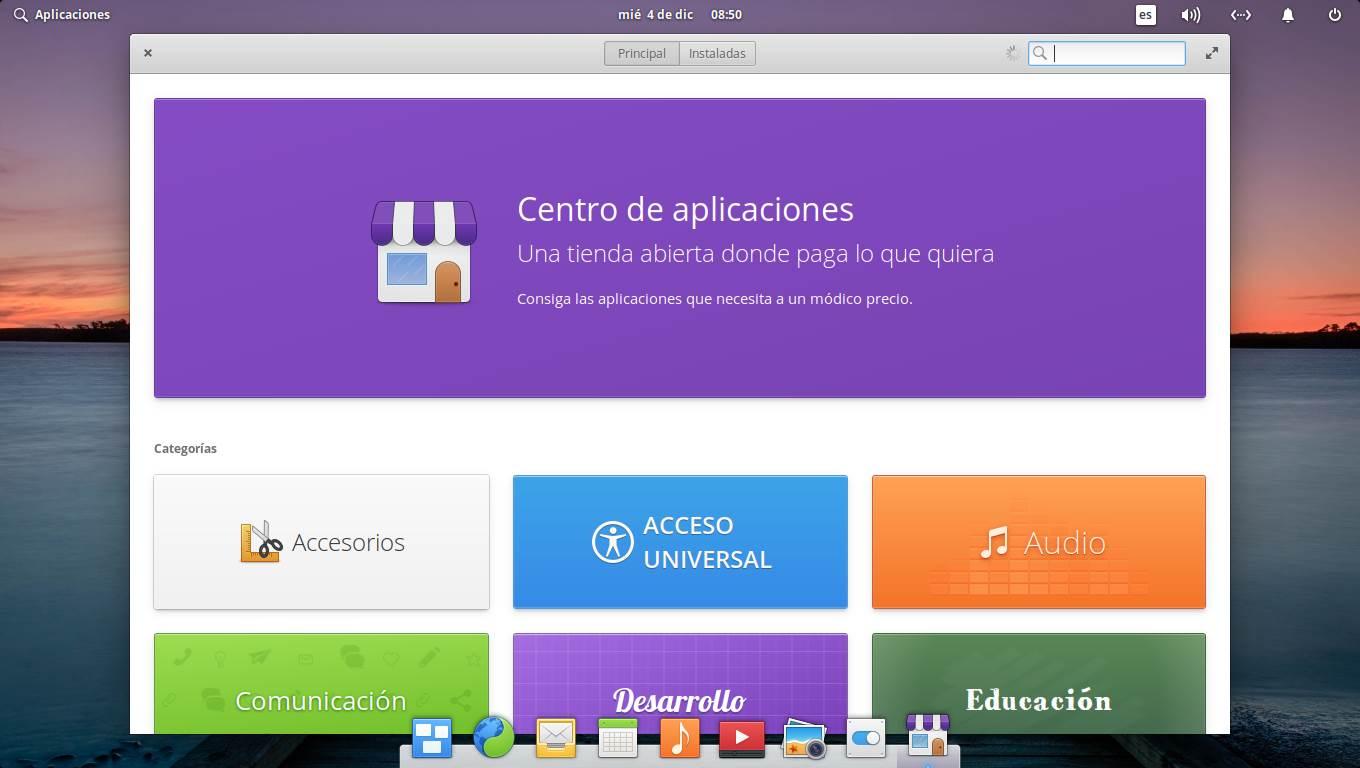 If these apps do not convince us, we can also install any other app as in any other Linux distro. After all, it is based on Debian.
Download Elementary OS for free to use on your PC
Elementary OS, like most Linux distros, is distributed in ISO format . This allows us to easily download the system without having to perform any additional configuration and let us choose, between either burning it to a DVD, creating an installation USB (the recommended option) or mounting the ISO directly in a virtual machine to test it without altering our team.
To download this ISO image, all we have to do is access the following link . In the download section it allows us to choose the amount of money we want to donate to be able to download Elementary OS and collaborate in its development. If we do not want to pay anything, we simply select "customize", enter the amount "0" and that's it.
We can download Elementary OS by direct download or through torrent.
Requirements to be able to use this distro
It is not one of the lightest Linux distros that we can find on the market. Although it is not one of the most demanding requirements. Taking into account the large number of effects and details that this system offers, we could say that the minimum requirements are quite balanced:
Dual-core Intel Core i3 processor with 64-bit support (or equivalent).
4 GB of RAM.
Hard drive or SSD (recommended) with 15 GB of free space.
Internet connection.
1024 × 768 resolution screen.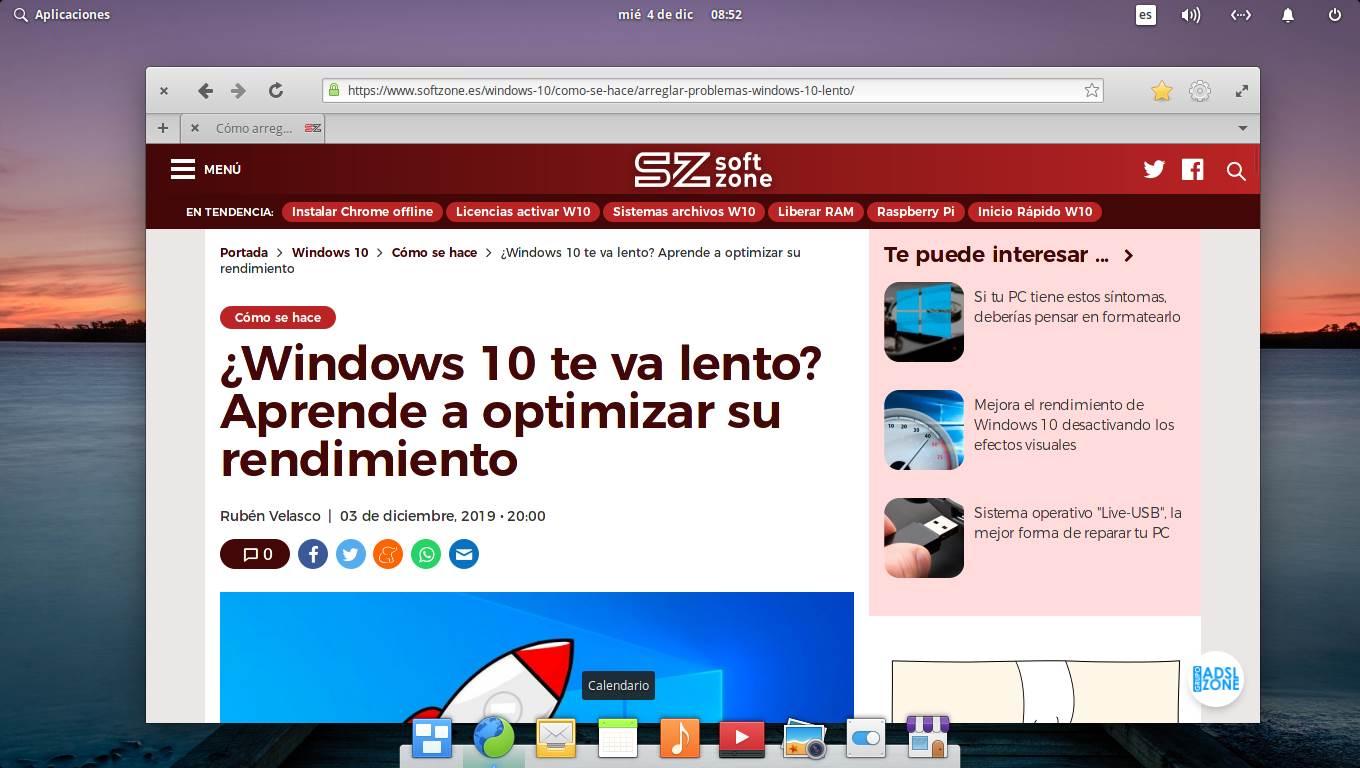 How to start it up for the first time
Once we have the ISO image on our computer, the next step will be to create an installation medium. The best way to do this is by using the Rufus program . In the following link we explain how to create a Linux Live-USB using this program. The steps are the same, with the difference that we must choose the ISO of ElementaryOS that we just downloaded.
When we have the installation USB ready, we will only have to start the computer with it so that it directly loads this distro on the PC.
Starting with Elementary OS 5.1 "Hera" we will be able to have a better experience using the distro from the first moment. Thanks to Greeter and Onboarding we will be able to have a very macOS appearance from the initial configuration menu of the distro to the login screen.
The distro comes with the basic apps to be able to work from the first moment, although then it is up to us to install the ones we want. This new version has updated everything related to the drivers, the distro configuration and renewed many of the apps that are installed by default.
If you like macOS and are looking for an alternative to Windows, Elementary OS is undoubtedly a great option.
Can I have this Linux alongside Windows 10?
Many users are afraid to leave Windows aside to start using Linux. What if I don't like it? What if I don't know how to use it? What will happen to my programs and games? As with most operating systems, Elementary OS can be easily configured as the second operating system on the computer. In this way, if we have a free hard drive or partition, we can install it there without having to erase Windows 10.
Linux installs its own boot loader, GRUB, which will automatically detect the Windows partition and display it, along with the Elementary one, so that we can choose which system to load when we turn on the computer. So, for example, we can use Elementary OS to work, and restart and go to Windows to play.
In addition, we can also install this Linux in a virtual machine, very useful to test it before installing it on the PC and see if it does not like it or it adapts to our needs.
Other Linux distros similar to macOS
Although Elementary OS is the Linux distro that imitates macOS par excellence, there are also many other alternatives that bring us very beautiful and intuitive desktops to use.
BackSlash Linux
Although it is not one of the best known, users familiar with the Apple operating system will feel very comfortable using BackSlash Linux . This distro has a Plasma KDE desktop configured to mimic the appearance of macOS, but instead of using the classic KDE applications it opts for the GNOME ones, notably improving performance.
Deepin
Another alternative, somewhat better known, that mimics the appearance of macOS is deepin . This distro uses Qt technologies with a desktop and the KDE Plasma libraries to mimic the appearance of the Apple operating system. This distro is based on Debian and has many elements (such as the notification bar and the bottom launcher) that will undoubtedly convince even the most veteran macOS users.