Linux
Do you need to improve your photo? So you can edit them in linux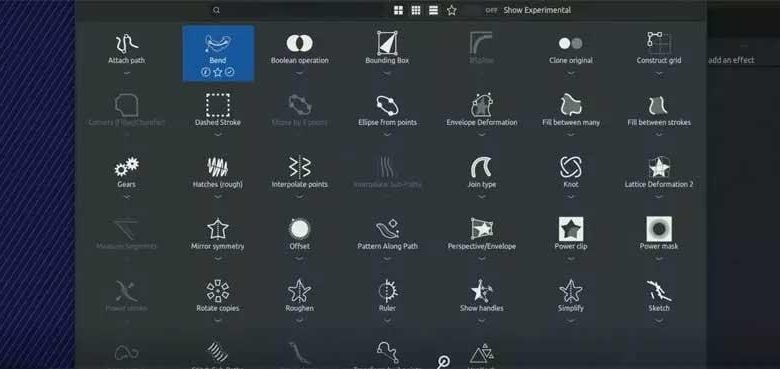 Among the many tasks that we can currently carry out on our computer, there are more complex than others. Thus, when working with images, we have the possibility of using certain specific solutions. So much so that next we will talk about some programs to edit photos in Linux .
Keep in mind that the Linux user community , like that of Windows, has a huge number of software solutions at its disposal. Among all these, how could it be otherwise, we find photographic editors. In fact, at the moment it could be said that these are among the types of programs most used at the moment.
Main uses we give to photo editing programs
Much of the blame for all this is the widespread use of popular social networks. Platforms such as Facebook or Instagram come into play here , where the images we publish are of increasing importance. It is evident that here we make use of these software solutions that we are talking about to fix or adapt those contents before making them public.
To all this we can add that at the moment most of the mobiles that we carry around all day, usually take very good photos. But of course, they are not always perfect or have the look we need. Either to publish them on the Internet, send them to friends or family, or simply to store them, we often retouch them beforehand. For example, it is more than likely that more than once we have seen the need to adjust the brightness, contrasts or colors of an image. What's more, it may also be the case that we need to remove unwanted elements from the photo, resize it or cut it.
Well, it is important to know that for all this that we tell you, that is, to carry out these tasks, we can resort to one of the many photo editors. But of course, sometimes it can also be the case that we do not know which one to choose. And is that when we talk about software, whatever the sector, we find an infinity of programs that will be of great help to us. Therefore, below we will talk about some of the best programs to edit photos in Linux .
Programs to edit photos in Linux like a pro
As we told you, here we will talk about some of the most interesting software solutions that you can use to edit photos in Linux. There are more complex and simpler ones, but the best of all is that we have the possibility to choose the one that interests us the most in each case.
PhotoFlare, a cross-platform editor packed with features
We tell you that here we find a very powerful software proposal for Linux that could be said to be an advanced version of Microsoft's Paint . To do this, it puts at our disposal a good number of tools related to photo retouching, but at a rather basic level.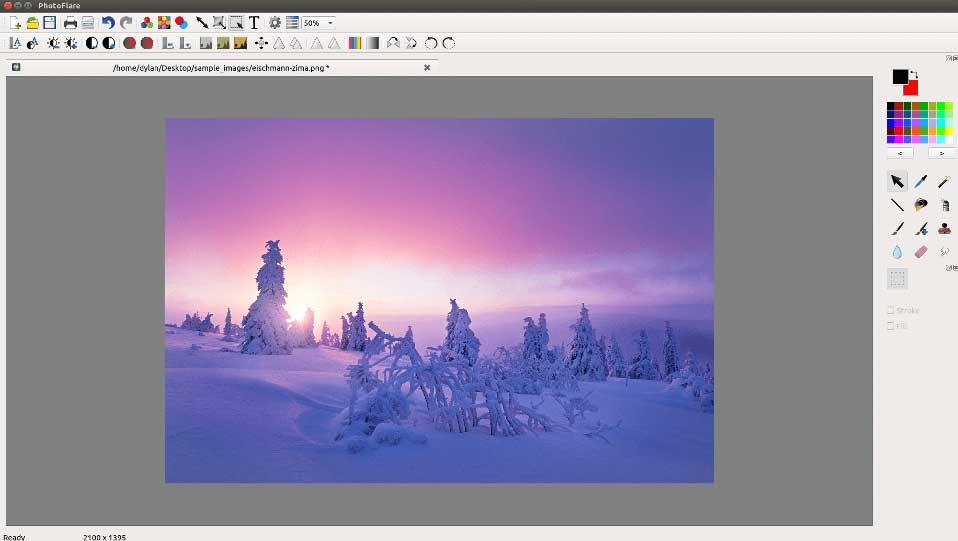 What there is no doubt is that it is an application more than suitable for all those who are looking for a simple and affordable software with which to fix their photos on Linux. It is also worth mentioning that to all this we add that it is accompanied by a simple and affordable user interface for most. You can download from this link .
Despite all the comments, it should be mentioned that this is a program to edit photos in Linux that for many may be a bit short. With this, what we want to say is that those who are looking for an editor comparable to GIMP, for example, here are going to be disappointed. The main reason for this is that this is a program focused on new users and with few demands on this type of task.
Digikam, a photo manager and editor
On the other hand we find this other application to work with images in Linux. Specifically, we refer to a software that acts as a library manager and that also allows us to manage all our photos. But not only that, but at the same time it proposes to reorder them in various ways, change their format, supporting RAW, and also acts as an editor.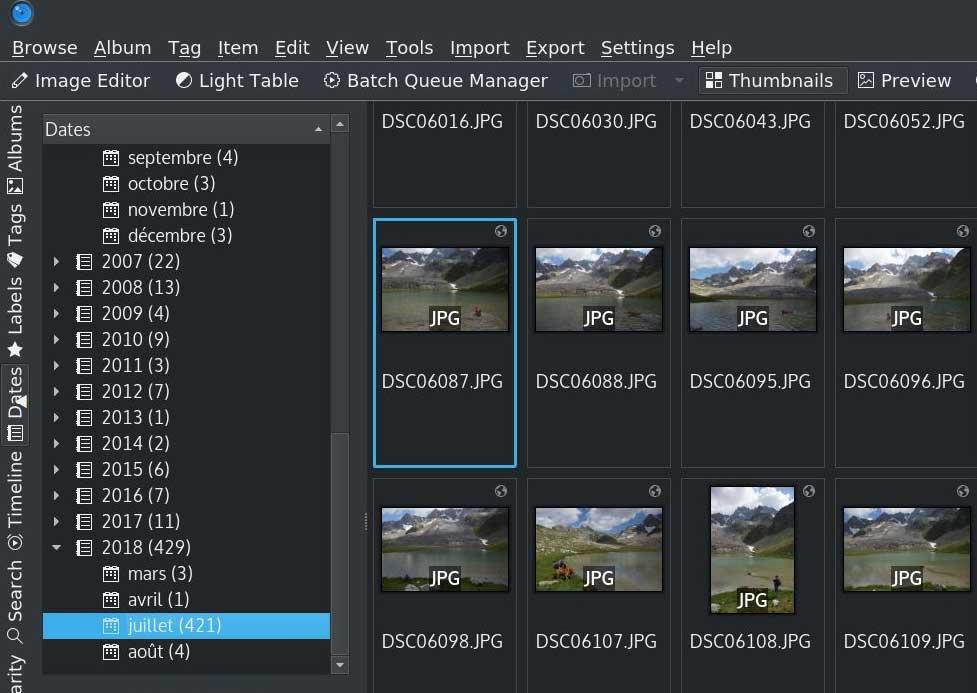 Among the many functions that it presents, we can highlight some more advanced ones such as face detection, photo tag editing or noise reduction.
Of course, something that we must bear in mind is that this is a solution that focuses more on the classification and management of photographic files, than on editing as such. That is why it could be considered as an excellent complement to work together with other solutions of the same type. In fact we have the possibility of opening photos directly from here with other programs more focused on these tasks that we have installed.
GIMP, one of the most used editors in the world
What to say about this other proposal, since it is one of the most valued and used photo editing programs in the world. Surely many of you sound more than familiar with this multiplatform open source project that you can install on Linux . To give you an idea, this is considered one of the most similar options to the popular Adobe Photoshop when editing images.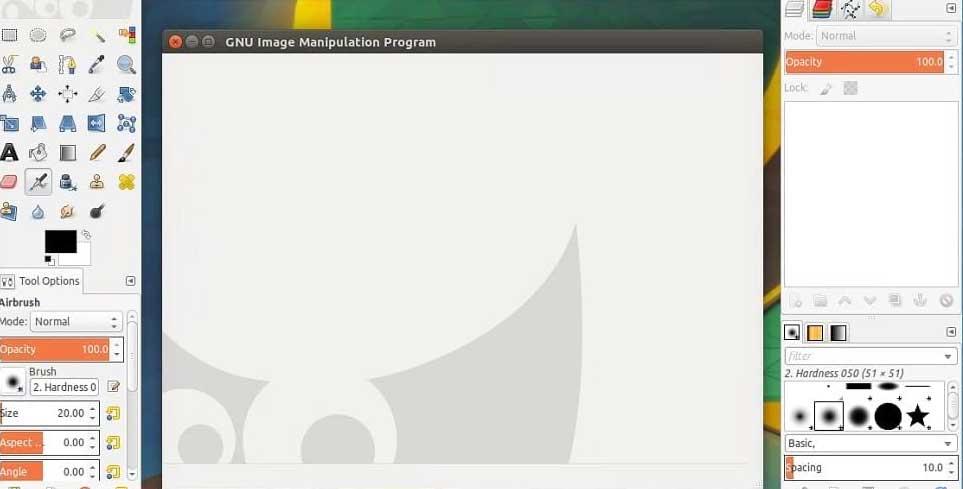 It is a complete program that you can download from this link and that offers us multiple options to edit photos. It is trained to meet the requirements and needs of both novice and more professional users. It has support for the installation of additional plugins, advanced use of layers and filters, and everything you might need from a photo editor.
Despite all the power of this particular application, for many users it is somewhat complex in their daily use. The main reason for all this, as many argue, is that it provides us with a user interface that could be improved. It sometimes complicates the retouching tasks more than it should, and that it has customization options for it.
Darktable, the alternative to Lightroom
As in the previous case, here we find another photo editor for Linux that has gained in popularity over time. They are programs that have actually gained experience over the years as their users use them around the world. Therefore, they become benchmarks in the sector, in this case when editing photos in a multitude of systems and platforms. Thus, we are going to tell you everything that it offers us natively and how you can do with it.
Functions that Darktable offers us
It is a program that offers us a good number of functions for these specific tasks and with support for multiple photographic formats. For example, it is worth knowing that from here we can work with RAW photos, so it is ideal for the most professionals .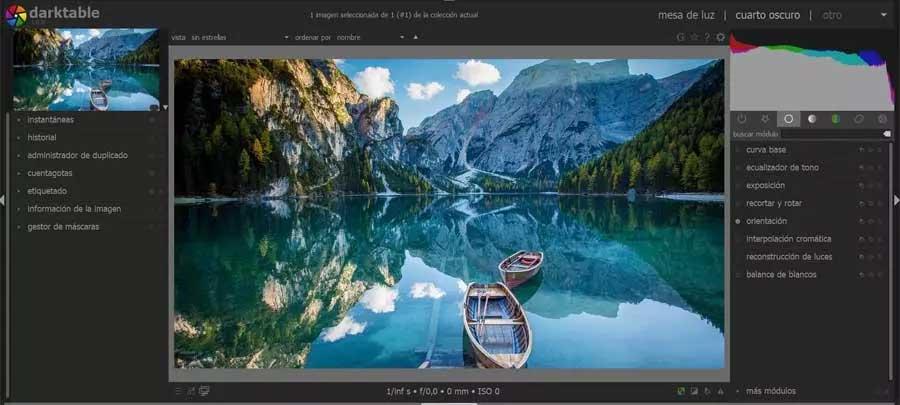 In turn, these will find everything they need in terms of available functions, in addition to sRGB, RGB, and XYZ support. Of course, it also has some simple functions, but it is not designed for the basic touch-up precisely. Say that to prove all this that we tell you, you can do it from here .
Limitations when working with Darktable
Those professional users in everything related to photo editing who are used to using Photoshop, this is a somewhat more limited solution. And when we talk about what is more limited, we refer to both the functional section and the graphic. We say this because the interface is somewhat more automatic, with fewer options to deepen in the retouching of photos than we find in the Adobe solution . With everything and with this, it is considered one of the most complete programs that we can use today.
Krita, a complete editor with filters and textures
Speaking of editing photos in Linux, here we find an interesting proposal that has been with us for a good number of years. Over time it has not stopped evolving and growing to adapt to all types of users. The program presents everything necessary for both novice and advanced users .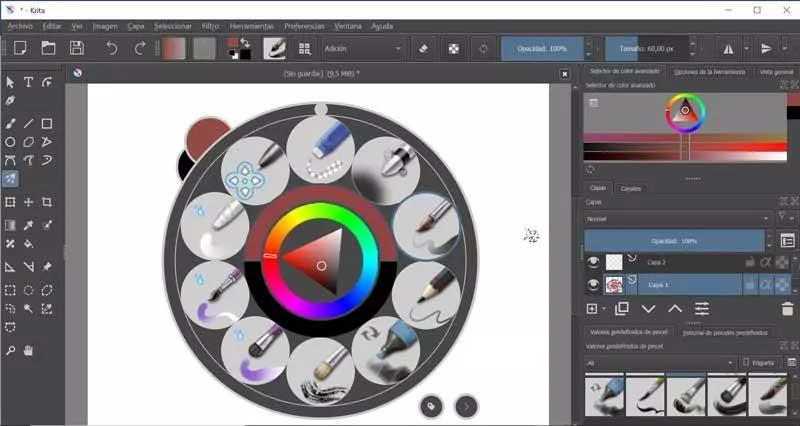 In addition to being one of the most complete photo editors, among its many characteristics we can highlight that Krita focuses on drawing and digital painting. As we told you, it can be useful for both professionals and amateurs and has a fairly intuitive user interface. Also here we have a wide variety of functions, filters, textures, etc. We have the option to download the program from this link .
Many photo editors present us with a simple and affordable interface, however, Krita's is more complete than what we are used to. This can translate into that if we have a somewhat old or limited Linux computer in terms of specifications, this program may not work as smoothly as we would like. And it is that it consumes more resources than other similar solutions, especially in complex design projects.
Inkscape, a mythical editor that comes to life
Next we are going to talk about an editor who was especially relevant a few years ago, and who was abandoned. However, the project as such has come to life a few months ago to try to once again be a benchmark in the sector. It is also a multiplatform photo editor, so we can also use it in Linux, which is what we are interested in in this case.
Everything we can do with Inkscape
Specifically, we are talking about an image editor known for its power and for all the editing functions it presents.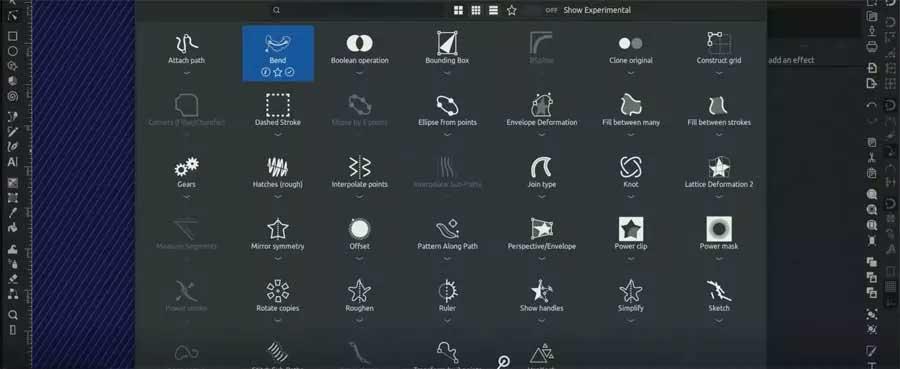 It is actually an open source program that tries to make editing tasks as easy as possible. Moreover, for a good number of users who know it, this is a solution that, to be so complete and powerful, is quite easy to use for most. Highlight that it allows you to perform basic tasks related to photo editing, or go one step further. By this we mean that it is equally valid for professionals and amateur editors who are just starting out. We can download the application we are talking about, from here .
Inkscape's main drawback
We say that this is a solution for editing photos in Linux that can be valid even for advanced users and professionals in these areas. Of course, these may be found here with an important deficiency, and that is that the program does not have support to work with images in RAW format.
This, as we mentioned, can be an important handicap, at least for those who need to make the most of their photo retouching program . However, if we are not in the habit of working with this type of photographic files, this is a good alternative for almost all users.