ios
Trick | How to transform Siri's voice easily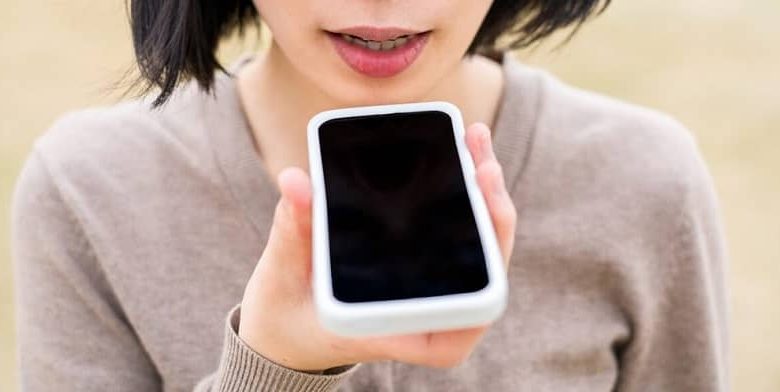 How to transform Siri's voice?
Apple has made available to its users the possibility of changing the voice of Siri, to give it a different touch every time the user wishes. You can set Siri's language, accent, or gender (female or male).
You can easily make these changes by following these steps:
First, make sure you have Siri turned on.
Then, go to the app "Settings" (configuration).
Now press the "Siri" option .
Then you must click on "Siri Voice".
Click on the "Accent" option ; not all languages ​​have this option.
Choose the accent of your preference; for the Spanish language you can choose between Spanish and Mexican. The accent varies depending on the language you choose.
Then select the "Gender" option and a tab will appear where you can choose between Male or Female; When you listen to Siri, her voice will be according to the genre you selected. You must bear in mind that for some languages ​​you cannot choose between both genders.
Finally, choose the option "Language" where a wide list of languages ​​will be displayed, select the one you prefer.
The changes you have made will be applied immediately in the Siri voice assistant. You do not need to restart your computer to see the settings made.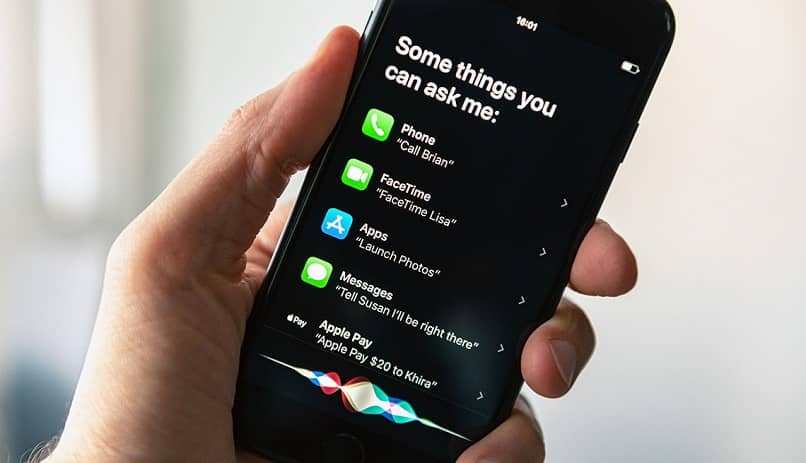 It may also be the case that you are in a business meeting, you are at a dinner, a movie, a concert or some other activity in which you cannot speak to give instructions to Siri; but Apple implements the option to write to Siri.
How to write to Siri?
Look for the "Settings" option .
When several options are displayed, choose "General" and then you must select "Accessibility".
Now choose the "Siri" option .
When another tab opens you must activate the "Keyboard for Siri".
You are now ready to use this feature.
To activate the keyboard for Siri, you must press the home button for a few seconds and the keyboard will appear. It is important that you know that even if you write to Siri to complete a task, she will respond aloud, so you must lower the volume of the device so as not to interrupt your activities.
What functions does Siri perform?
With Siri you don't need to use the screen of your phone, nor be looking for applications, nor is it necessary to write; You just have to use your voice and tell Siri what to do or search and it will do it quickly and safely. Of course, for this you will have to activate Siri on the lock screen of your iPhone .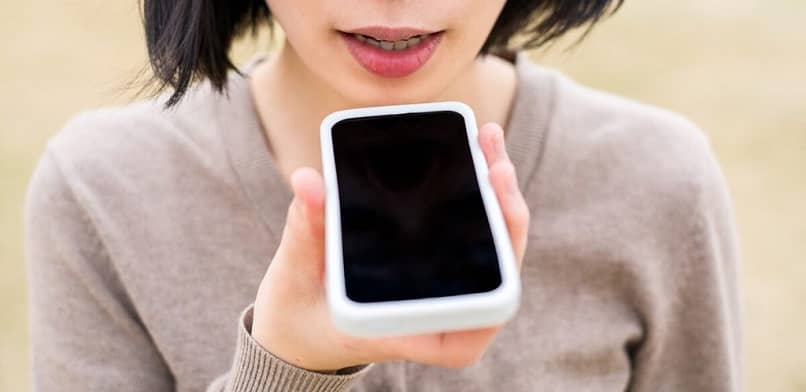 We show you some of the functions that your Siri assistant offers:
Set the alarm, you just have to tell it what time you want the alarm to go off and Siri will wake you up.
You can use your Siri assistant as a personal translator on your iPhone .
Siri writes and sends text messages and emails. You can even read the messages, emails and notifications that arrive on the device.
If you are cooking and need to schedule the cooking of your food Siri can take time without the need for you to touch the screen.
Siri can help you make a Facetime call .
Capture Selfie.
Tell Siri that you want to call some of your contacts and he immediately does so.
Use your assistant to recognize songs and know where they are saved .
Helps you make reservations.
 Activate and deactivate some options of your device, such as increase or decrease the brightness of the screen, activate Wi-Fi.
Tell jokes.
It tells you the weather information.
You can also count the number of days until a particular celebration; for example christmas or new year.
Using Siri will save you a lot of time and make your life easier, do not hesitate to enjoy all the advantages that Siri offers. What you have to do is transform this voice command to suit you and make your life more comfortable.