ios
How to IMEI Block a Stolen Apple iPhone? – Fast and easy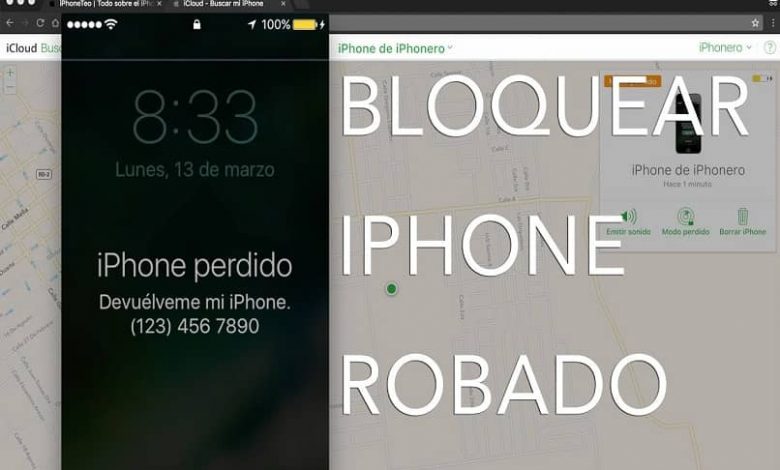 You can even locate it to know where it is even if it is turned off. Let's see how to lock an iPhone phone by IMEI.
Telephone companies have a list of IMEIs that they should not provide service to. That is why, once you report it and block it, the device in question will stop working until you re-register it.
To block it and then register it, you will need to have the purchase invoice and your personal identification or ID.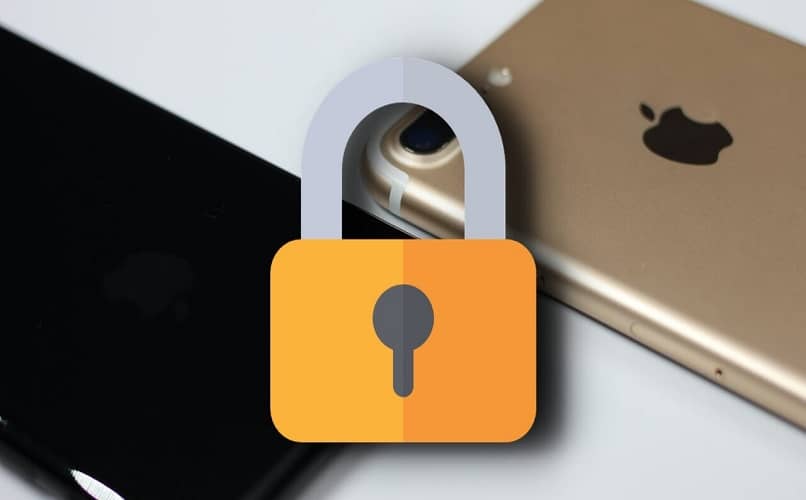 How to lock an iPhone device by IMEI
Before starting this procedure you must know the IMEI number. Generally, if you press * # 06 # you can get it on your mobile screen, but since in this case we don't have access to it, you will have to look for it on the purchase invoice or on the packaging.
A safe way to do this is to contact the company that provides telephone services to your mobile, regardless of whether you have a permanent contract or a free contract, that is, you pay a monthly subscription or have a prepaid line.
In addition, you can request that they block the SIM card, so that they cannot use it either.
Remember also that it is important that you make the corresponding report to the authorities with the purchase invoice, since in this way, you can recover it in case you find it.
Once you have blocked it by IMEI, you can confirm that it has been done successfully by entering a page such as free myiohoneimei.com for example. All are paid.
Once inside, you must choose Check without my iPhone being reported. And then enter the IMEI number . Next, you must complete a form with your data and send it.
You will receive an email with all the data of your iPhone and from there you can verify that the IMEI blocking has been carried out successfully.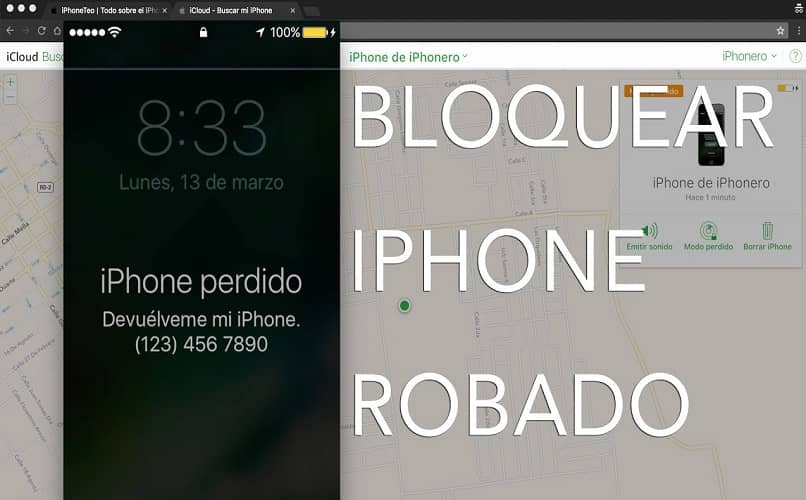 How to lock my iPhone from iCloud in few steps
Another way to lock your iPhone device is from the iCloud account associated with your device. For this you need to have access to your account data, that is, the ID.
Once you have done it, your iPhone will be completely locked and no function can be performed with it. In other words, you can only turn it on, but you will not have access to your personal data or applications, nor will you be able to send or receive calls or SMS.
To perform the iCloud lock, enter the official iCloud.com site from a computer . Log in to your account by entering your email and password. Then position on Find iPhone.
You will see a list with all the Apple devices associated with that account in case you have more than one. Select the device you want to block. When you do, you will be able to see its geolocation on a map. If it's close, you can make it ring.
Next, you need to select the Mark as lost option . With it, your iPhone will crash instantly. Do not worry if you had credit cards associated with your mobile, as they will also be denied. These iPhones that are reportedly checked end up on Apple's blacklist
You can erase the information that you had on your device so that the person who has it in their possession cannot have access to them, but then, you will not be able to recover them again.
We recommend making a backup copy to another new Apple account so that in this way, you can safely delete all the data associated with your account without fear of losing it forever. Well, you will already have a backup account.
Lastly, remove your lost iPhone from the list of trusted devices. We hope that this guide to lock your iPhone device by IMEI and by iCloud has been useful for you.