ios
How to fix 'can't connect to App Store' problem on iPhone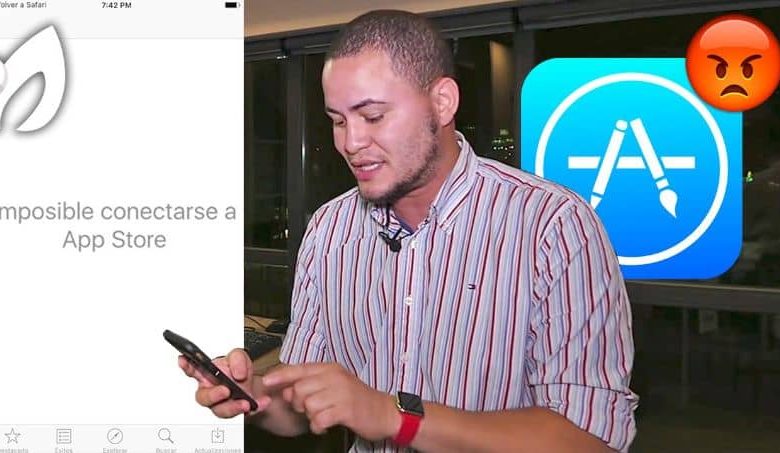 Since the appearance of smartphones, a series of applications have emerged that are downloaded directly to the mobile. But this can only be done through virtual stores and in the case of using Apple devices you will resort to the App Store. Unfortunately, the services offered here may be faulty, and we'll show you how to fix the "can't connect to App Store" problem on iPhone.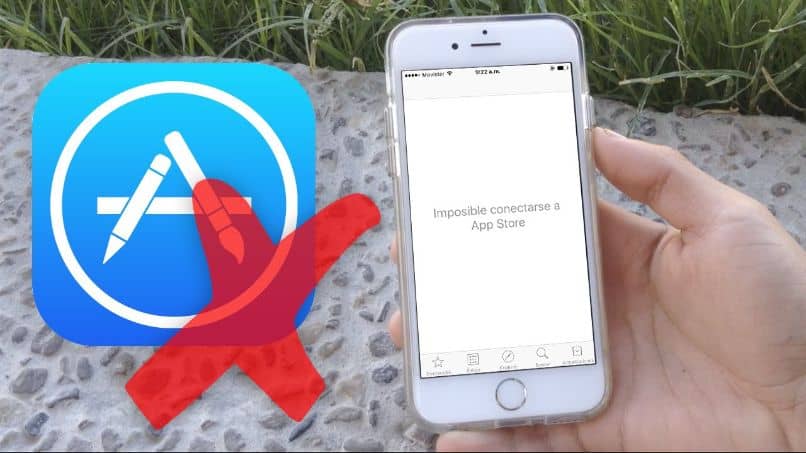 There are various problems that may arise that do not allow us to connect to the App Store, such as those related to the network.
But this can be fixed quickly, if we connect by means of a strong signal. But the real problem is when despite having a good connection, it is impossible to connect to the App Store.
Although in order for you to use the virtual store of this prestigious company, it is necessary that you have a valid authorization from Apple.
If possible that you download applications for iPhone or Mac from the App Store without you having an iTunes account. Everything can be done, as long as you do it through regular channels.
How to fix "can't connect to App Store" problem on iPhone
Returning to the case of the signal and the strength of the connection, if it is weak it is possible that it will not connect to the virtual store or it will take a long time to do so.
In this sense, if so, that the connection in a certain way is intermittent or weak. Your problem will be solved, just by establishing a stable connection as we mentioned above.
Now we are going to address the possible solutions when in fact we have verified that you do not have problems with the network. As the first method that you can apply to solve this failure, is to close the application and then open it again. It is possible that for some reason it has stopped working and is only a momentary problem.
Possible solutions to the problem "cannot connect to App Store" on iPhone
Another method that we can use in the event that no matter how much we close and open the App Store, it does not want to work. Then we are going to restart the iPhone , since due to some error in the software, it does not allow the application to work correctly. This action removes any files that have become corrupted and cause the present anomaly.
To perform the restart we must do the following, we will press the power button and the volume up button simultaneously.
And we will release when the message Slide to turn off appears on the screen. Then just swipe for the device to turn off and you have to wait at least a minute to turn it on again.
Another possible solution for the problem "cannot connect to App Store " on iPhone, consists of the following method. We must deactivate the WiFi connection and then we will reconnect it, to do this go to the Settings of your iPhone. Then in the menu choose the WiFi option and press the switch so that it is deactivated.
Then perform the steps to restart your iPhone, after your mobile turns on, go to settings again, then WiFi and press the switch and turn it on. If this doesn't work try activating airplane mode which can help you solve minor problems with your connection.
The airplane mode can be activated in the following way, go to the Settings then find and choose the option Airplane mode to activate it. By doing this all wireless connections will be disabled. Now try rebooting iPhone, while Airplane mode is on, then go into Settings and disable Airplane Mode.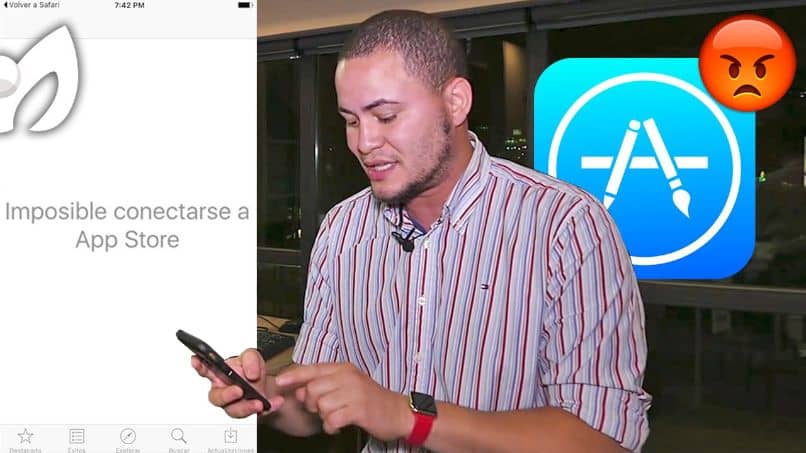 Connections will be re-established and your mobile phone will connect to the WiFi network, now you need to check if it can indeed connect to the App Store. These can be basic solutions that you as a user can perform without any problem. And you have been able to learn very easily how to fix "can't connect to App Store" problem on iPhone.