Android
What are the best Android video and music players for LG phones?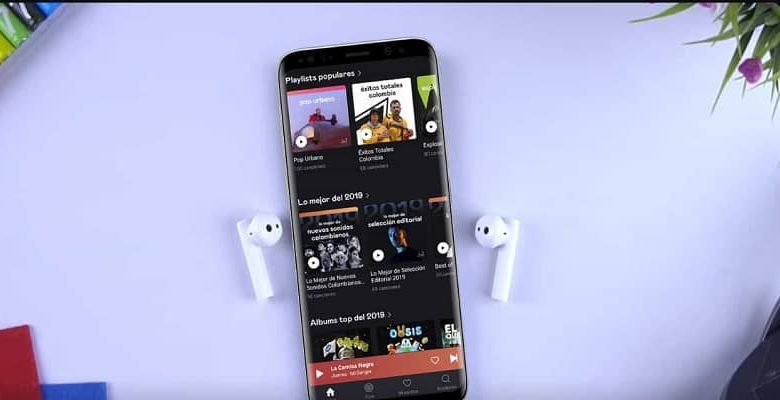 The advantage of LG devices is the software they offer to be able to reproduce audio and video easily and efficiently. Do you want to know which are the best music and video players for Android LG ? We will leave you a list with an app that you can easily download.
The LG Pro Lite model has Audio Player installed by default , we consider that this device does not need to download any other application, as it is well known for the quality and variety of features in a single tool.
But if you are looking for more options anyway, then we will leave you a list of what we consider to be the best app to download.
The most important thing that many users look for are music players that are not interrupted by the presence of ads.
What are the best music players for Android LG phones
Shuttle Music Player
It is quite popular with LG users. Its simple and intuitive interface to use stands out and is aimed especially for beginners. It contains other functions besides playing audio and music related to the organization of the tracks.
BlackPlayer Music Player
This app has a free and a paid version. The advantage of the paid version is that you have access to more tools and it does not contain annoying ads. You can see your tracks sorted by artists, genres, and songs. This is done automatically so you do not have to worry about the organization.
Pulsar Music Player
Simplicity and elegance stand out on its main screen. It is ideal for those people who love music who can be all day to the rhythm of the bars. Like the previous one, it has a free version and a paid version with which you will have access to more tools and functions and avoid ads. However, the free version works quite well.
Poweramp
It is ideal for beginners, as it has instructions in each of its tools so that you can learn to use it much faster from the moment you install it on your LG device. It is compatible with the most common formats such as mp3 and mp4 and has an equalizer that you can customize according to your preferences.
Musixmatch
Unlike the rest, what stands out in it is that it can recognize the title of a song after listening to the lyrics. You can play music that you have stored locally and it offers support for streaming platforms such as Spotify and YouTube.
Many users are also looking for music producers that have an equalizer and visual effects.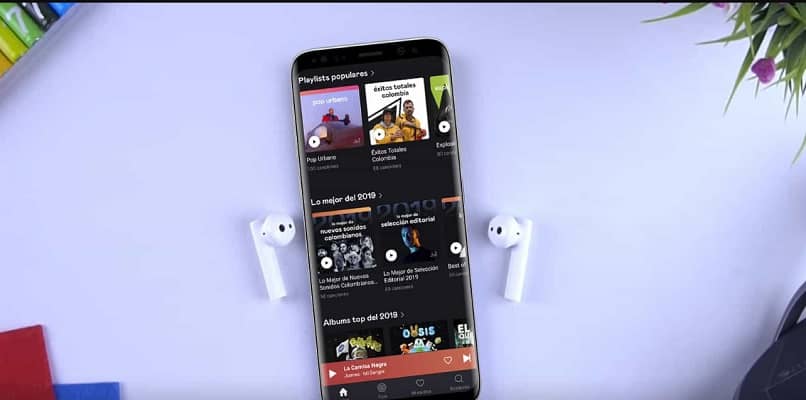 What are the best video players for Android LG phones
MX player
It is undoubtedly the best video player for LG and for any Android device. It has a fairly complete interface with which you can quickly access all its customization functions.
With it you can enjoy the best image and sound quality from your mobile phone, as it has an HD player. In addition, it has parental control, multicore decoding and an editor. It has a free version and a paid version.
VLC
With this app you can play all your videos with the best definition of image and sound. It is one of the longest running players on the market. This is mainly due to all the tools you have access to, such as an equalizer that you can customize, it supports multiple video formats, including AVI and subtitle srt files.
Unlike the rest, it is a free open source application, so you will not have to worry about ads or advertising.
Kodi
This application was designed exclusively for tablets, although for your LG device it is a good video playback tool. With it you can play videos, music and podcast. It has an extension to watch Movistar + for free.
Wiseplay
This video player is a bit more basic, but it is still highly chosen by users, especially those who are parents since it has a parental control system . It is an application that you can download for free, although it does have some ads.
BSPlayer FREE
It is a classic player with which you can play videos smoothly avoiding cuts in them as normally happens with other players. It has a free version and a paid version. As always, the free version has ads and with the paid version you have access to more tools.
To play your favorite music you can also use Spotify , a streaming music platform where you can have all the music you want without taking up space on your phone.