Android
How to sync Android with Windows using Microsoft Launcher?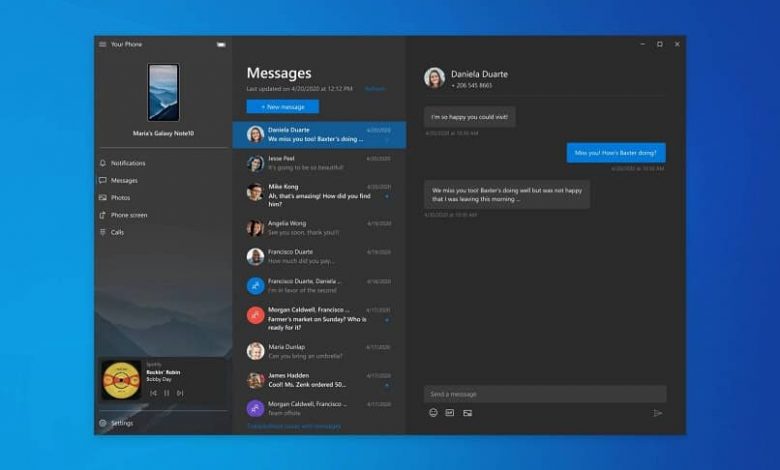 The Microsoft company has already launched a renewed version of its Launcher especially for Android, through which you can have the appearance of Windows on your device. But before we show you how you can install it and synchronize your Android with Windows, we will tell you a little about its most important utilities.
What are some of the and all kinds of documents or files that you have saved on your Android.
Edit Microsoft Office documents, and carry out any other task that you start to do on your Android, since you could link them to your PC thanks to the Continue with PC function, so you can complete them more comfortably.
With the installation of the application Your phone that Windows allows you , you have many utilities at your fingertips, such as viewing and writing SMS messages from your own PC, or even having access to the most recent photos you have captured with your Android, then you can manipulate them with total ease thanks to the benefits of its interface.
In addition, you have other alternatives for cloud storage on your Android by installing applications such as OneDrive, which comes by default in Windows 10 and performs the function of a hard drive; in this way all those files that you have saved on your Android will be stored there.
Another alternative to storage in the cloud is to download and synchronize Google Photos or another app of your choice, being able to later view the photos on your PC when you browse it.
You will be able to manage the SMS messages and notifications that arrive on your Android from the PC.
How can you sync Android with Windows using Microsoft Launcher?
First, to carry out this process you need to have the latest version of Windows 10 installed on your PC .
And something important is that both your Android and your PC have an internet connection.
Synchronize Windows with Android
First go to the Windows Settings menu .
Click on the phone section .
On the next screen called Your phone, go to the manage phones section , now in adding a phone, press there to add your Android data.
Then the screen Pair the phone and the device will appear , enter the code of your country and then the phone number of your device.
Then a message will appear on your Android indicating a link for you to download the Your phone application .
Install the Your Phone application from Windows 10
Download the application Your phone from Microsoft Launcher with the link that you received in the SMS, follow all the download steps and run the application.
Having carried out the previous step, proceed to log in ; simply put the same data from your PC account, enable the permissions to access all your data, since in this way you can synchronize them with the PC.
Once you open the Your phone application , you will receive messages and notifications, when you activate the function they will be automatically sent to your PC.
We recommend that you keep the Your phone application updated, so you can continue to enjoy more interesting functions to continue synchronizing your Android with Windows 10.
Now, get ready to improve the use of your Android, and bring impact and benefit features with the knowledge you have acquired in our post on how to synchronize Android with Windows using Microsoft Launcher.