Android
How to follow objects with the camera of my Huawei cell phone | Enable object tracking on camera

If you add to this some photo editing program that you know how to use fairly well, then you can get really incredible results. However, to obtain these results the photo must be perfectly captured and if it is blurred this is not possible.
To prevent a photo from being blurred, object tracking is essential since it considerably facilitates the task of taking pictures of people or objects that are in constant motion.
This option is really very good for when you want to take photos of children who never sit still and it is always a daunting task to get the little ones to take a picture and make it look really good.
For this reason, we are going to see this detailed tutorial so that you learn how to follow objects with the camera of your Huawei phone in very few steps. In literally two steps you can follow any object you want and take the picture you want.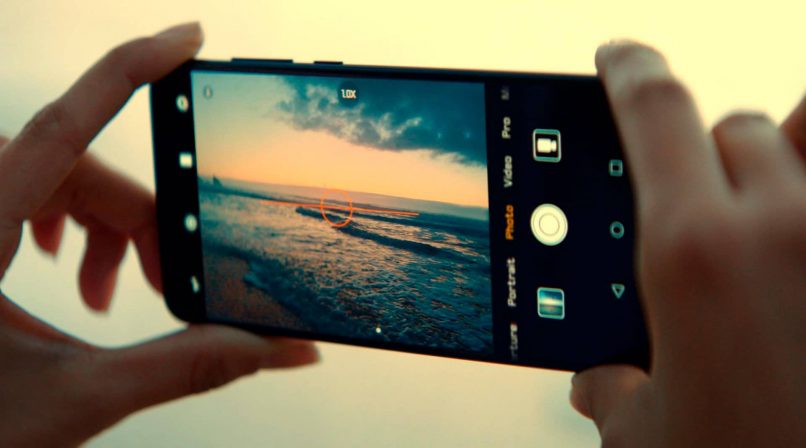 How to lock the camera on a specific object
When we want to take a picture we generally have to open the camera by pressing the power button twice or directly from the start icon. However, the problem comes when we must take photos of people who are moving too much or even objects that are moving.
The problem here is that the photographs are blurred and it is not exactly something that looks very good to say, how can we prevent the photos from being blurred? Thanks to object tracking which we can use both in people and in any kind of inanimate object.
The option to take photos in motion is quite simple to activate and is as simple as opening the "Camera " and then sliding your finger to the left on the same screen so that the "Object tracking " is enabled in this way .
After this, press on the viewfinder and the camera will automatically follow the objective to keep it in focus at all times. In this way you will be able to avoid blurring.
How to track specific objects with the Huawei camera
The cameras of mobile devices have evolved in a really incredible way. Huawei phones have very advanced technology for capturing images for both photos and videos. You can even create comics with your phone's camera.
The camera of our device is not only used to take photos and record videos. If not, it can also be extremely useful to be able to have video calls through applications such as WhatsApp.
So it is, in one way or another, one of the applications that we use the most on our mobile phone. What better way than learning to follow objects with my Huawei camera? This way you won't have to deal with blurry photos ever again.
As always, if you still have any kind of doubt about how to activate object tracking on Huawei you can leave it a little further down in the comment box and we will be happy to help you solve it.
Remember that every day we upload new tutorials about Huawei in their respective section, you can find a huge number of tricks for these devices which lately are giving a lot to talk about thanks to their improvements in terms of features and price.