Android
How to activate or deactivate Gloves Mode on Android devices?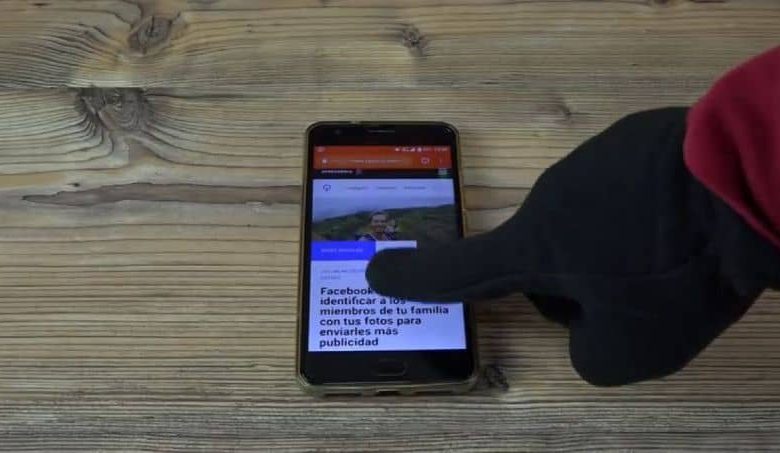 In countries where winter has arrived and the use of gloves on the street is almost essential due to the excessive cold. It turns out then that we receive a call or we must answer a message, we have to wait to get home to be able to answer the phone because we cannot remove our gloves, now this problem has been resulted with the new Glove Mode function in Android devices .
With this new mode, Android devices can increase the sensitivity of their touch screens . This means that regardless of whether your hands are well covered, you can always navigate between mobile applications without setbacks. Of course, there are gloves exclusively designed for this purpose, but if you don't have them, this mode will be very helpful.
How to enable or disable Gloves Mode on Android devices
The willingness of developers to listen to the different complaints and contributions that users of their devices or applications can give is very pleasant. The same happened with those who complained of fatigue or damage to their eyesight, due to the intense light produced by the screens, especially at night.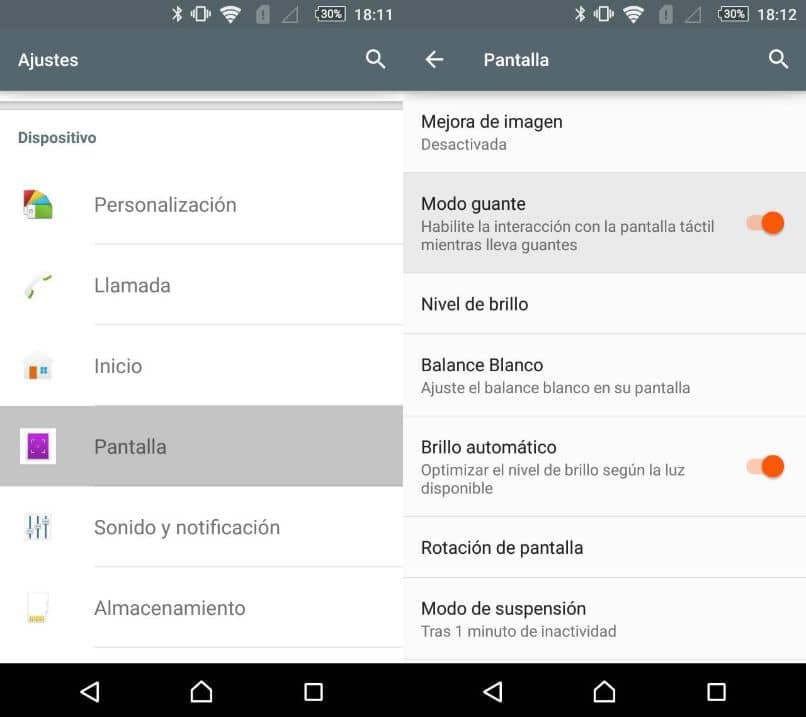 This led to the inclusion of a new function in phones and applications that would avoid this problem called Dark Mode . And that could be activated in any App on your mobile device, the same happens with Glove Mode. Which is a great tool to be able to use the phone in these freezing temperatures.
But before we can use this great tools we must know if our mobile device that works with Android operating system has this Glove Mode. If it is unfortunate that not all devices have this feature, as it was primarily intended for high-end equipment and is now spreading to other equipment.
In order to know if my device has Glove Mode we must perform the following operation. The first thing we should do is go to our phone and select the Adjust option. Then, you must type glove mode in the search engine, if this function is on your mobile it will result in a direct access to the configuration settings of this mode.
Otherwise, that is, if you do not have the Glove Mode, it will send you to the screen settings , but you will not find this functionality. Ok, we have already solidified the question of whether or not we have Glove Mode. Now that we have verified the existence of this function, we will now activate it and for this we will carry out the following operation.
Activate Glove Mode on Android devices
Next we will explain how to activate or deactivate Gloves Mode on Android devices, but from the Samsung, Huawei and Xiaomi brands. We will start with the latter, if you have a Xiaomi brand mobile you may have this function, although most do not. But if you have it and to activate it you must go to Settings.
Then you enter System and device and select the Additional Settings option, pressing will take you to another window where you must find the Glove Mode option to activate it. In cases where you have a Huawei device, you must do the following, enter Settings. Then you are going to press Smart assistance and here you will find and activate the Glove Mode.
Now we will go on to give you the instructions that you must follow if you have a Samsung brand mobile. The first thing you should do is click on the App Drawer, doing this will take you to all the applications that are installed on your mobile. Then select Settings. Then find and choose the option Screen, finally find and activate the option Increase touch sensitivity.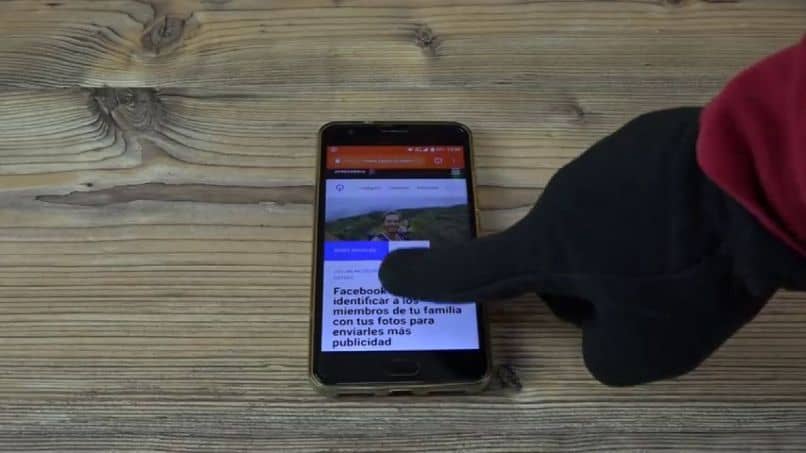 And ready in this way you will activate the Gloves Mode in these devices that work with the Android operating system. In this simple and easy way, you can activate this function and following this tutorial you learned to activate or deactivate Gloves Mode on Android devices.