Android
How do I add emergency information to my Android device?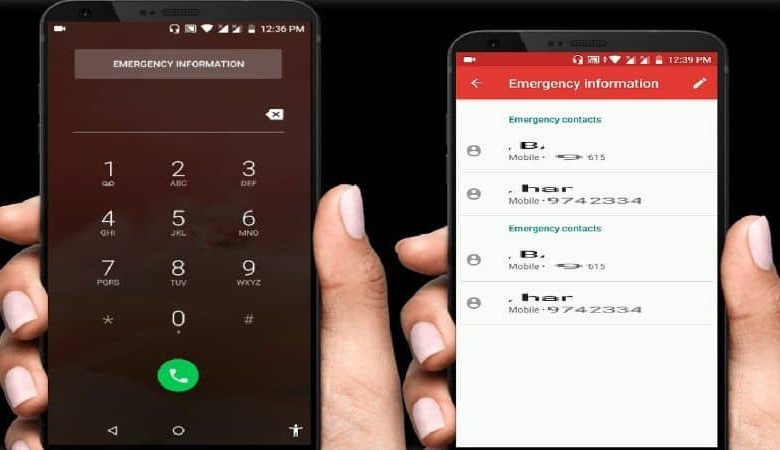 The Android operating system surprises us more every day with its improvements. Every time it releases more updates for its devices and this makes them more efficient and practical.
Being a member of Google makes it possible for you to have access to more applications and also for free. Even Apps that can help you in emergencies. Today we are going to talk about a very useful configuration for the moments where you need to have certain data on hand.
An emergency can happen anytime, anywhere, so be prepared for anything that might happen. Having your emergency information at hand in these cases can be of great help and even be of life or death.
Android phones have a very useful feature that is to be able to show notes or reminders on the lock screen, even all your personal information, things like your blood type or the medications to which you are allergic are one of the instructions that you can place .
How can you program this useful option? In this article we will show you the procedure so that you can configure this tool.
How to add emergency information on my updated Android?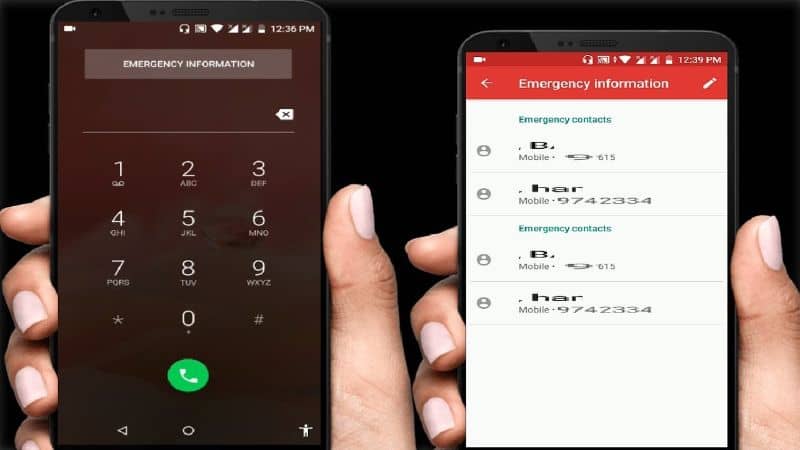 On newer Android devices it should be easier for you to access the ICE information feature. Many find it difficult because this option is not visible, but we will show you where to locate it easily.
Go to the Android Settings and go to System, then press where it says "Phone information" and you should get the emergency information. If you follow these steps and the option does not appear, then type it in the Settings search engine.
If you have never used this option, the information will be empty, then you will proceed to press the Edit Information option and fill in the required fields.
They are simple questions that you must answer. For example, you must first write your name, so if an emergency occurs they will be able to know who you are and contact someone close to you.
Another field that you must fill out is Allergies, here you will place what things or medications you are allergic to.
You will also fill in the Blood Group option , here you will not have to write which one is yours but choose one of the default options.
And so you can fill in all the fields that you consider necessary, although they are optional, it is best that you have your complete information up to date.
Apart from all this personal information, you also have the option of adding an emergency contact number. For this you must press where it says Add contact and then you can choose the number of the person you want from your agenda.
This is very practical if an accident occurs at any time. The contact will appear in your emergency information and they will be able to access it and call without having to unlock your cell phone.
Having your emergency information ready, how can you access it in case of an emergency? Simple, from the main screen of your cell phone, whether it is blocked or not, press Emergency where the phone dialer will open.
Already in the marker, you must press twice where it says Emergency Information at the top of the screen. If you followed the steps correctly, the information you added previously will be displayed and you will not have any problem.
How to add emergency information on my Android if it is an old model?
If you have a not so new Android model, you probably won't be able to access the information we explained above. Do not worry, you can always count on the text on the lock screen that is accessible to almost any of your devices.
To access this option you must enter the Settings of your Android device. Once inside, press the option where the settings of your screen are located. Once you have selected it, look for a section called text on the lock screen or signature on the lock screen.
Now you can write your emergency information and have access to it from your main screen without having to unlock it. Of course, this system is not as effective as the previous one because you will not be able to add a contact telephone number. You can also program your phone to send Messaging is SOS which is very useful in many cases.