Web
The 18 best websites to search for scientific articles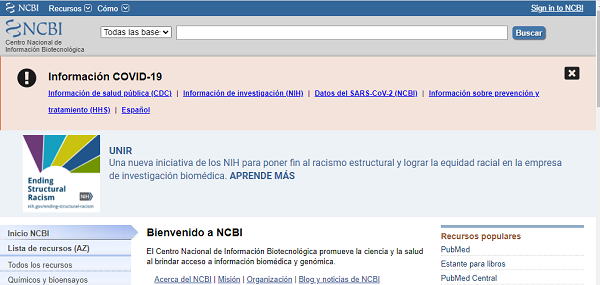 It is common that, in the course of academic life, you have seen the need to search websites to find scientific articles when making use of references and theoretical foundations on which to base your research work. Therefore, you should know that there are many specialized web pages in this area that provide reliable sources and an excellent library of information.
If you need to find a totally reliable scientific database that allows you to enrich your research work with the best articles and journals, in the following post you will detail a series of pages to search for scientific articles with different interfaces, search engines, authors and sections of information. These will provide you with the best research tools and thus allow you to deliver high-quality work.
Scielo


Scielo is the acronym for Scientific Electronic Library Online, which translates to Scientific Electronic Library Online. It is a page that has a selection of scientific journals from different countries, including African, South American and European. In total, its huge electronic library has more than 570,000 articles on various topics to cover all types of research papers.
Official page: https://scielo.org/es/
ERIC


ERIC is a search engine that puts at your disposal a series of resources that are related to current education and of importance for scientific practice and research, as well as other areas. Therefore, ERIC is positioned as one of the best pages to search for scientific articles, since it offers options to only review texts or find them complete.
Official page: https://eric.ed.gov/
Scopus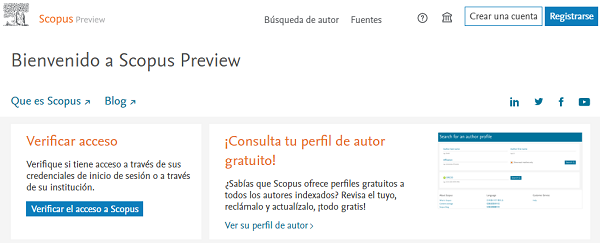 If your goal is to find a large selection of citations and abstracts, Scopus is your best option. It is a huge bibliographic database with magazines, publications, and books covering topics related to the arts, science, technology, and other areas of study. It is a site that offers different tools for analysis, monitoring and didactic visualization, perfect for students.
Additionally, research on this page is subject to peer review, which means that articles are reviewed by two reviewers before approving and publishing them. Therefore, it is an extremely reliable platform.
Official page: https://www.scopus.com/
BASE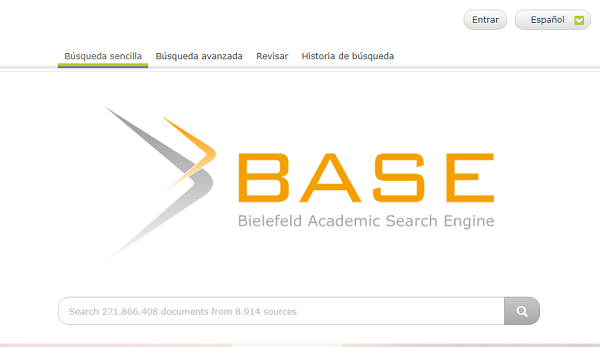 BASE is the acronym for Bielefeld Academia Search Engine, translated into Spanish as Bielefeld Academy search engine. It is one of the largest search engines in the world, making it perfect for those looking for open access academic web resources. The page was created by the Bielefeld University Library in Germany and offers more than 80 million documents from more than 4,000 sources.
Official page: https://www.base-search.net/
Academic google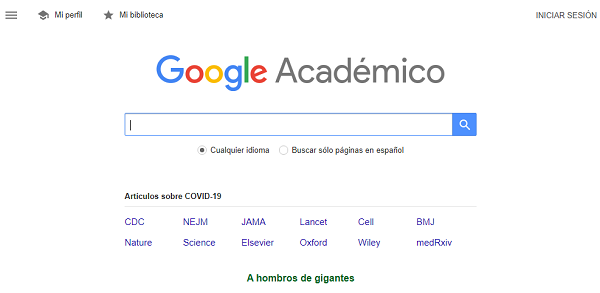 One of the most popular scientific research tools is Google Scholar. On this platform you can find a wide variety of periodicals, articles, annals of events and even extracts from some academic books easily and simply thanks to its search engine.
It is one of the pages to search for scientific articles most used by students precisely due to the enormous amount of available information it has. However, Google Scholar does not have search filters, so it can be complex when searching for a particular topic.
Official page: https://scholar.google.es/schhp?hl=es
Science Direct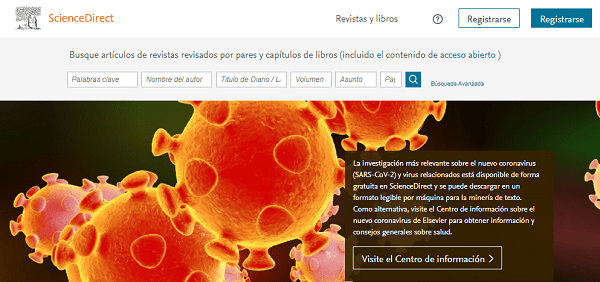 Science Direct is a platform belonging to one of the largest publishers of medical literature in the world: Elsevier. Therefore, the page is aimed at professionals and students in the health area, since it offers articles from international, technical and scientific journals, all previously reviewed by experts.
You will find a very intuitive way to search for the articles you want, thanks to its sections with keywords, author names and more to facilitate your searches. In addition, you will have the opportunity to download most of the content for free or read and save it without problems.
Official page: https://www.sciencedirect.com/
Refseek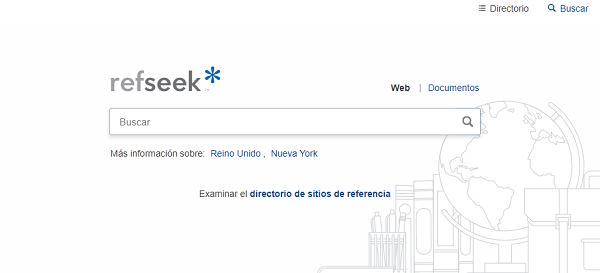 RefSeek is a search engine aimed at both researchers and students whose purpose is to make information of an academic nature easily accessible. This platform searches more than one billion articles and documents, including books, encyclopedias, web pages, newspapers and magazines to provide you with truthful and reliable information.
In general, it offers students a great coverage of subjects without the common information overload of search engines, thus increasing the easy visibility of dat
necessary for scientific research or other areas of study.
Official Page: https://www.refseek.com/
Science.gov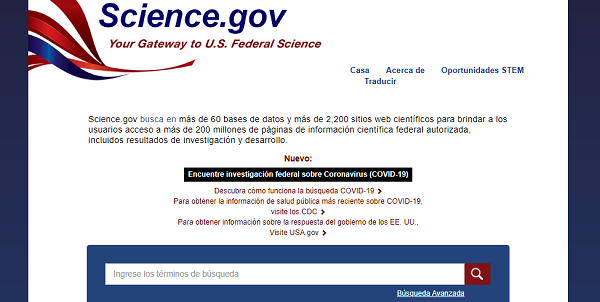 Science.gov is a page created by the United States government in order to greatly facilitate the process of scientific research in universities. It is a site with articles in Spanish and English that has the support of US organizations and agencies to supply its database.
Official page: https://www.science.gov/
World wide science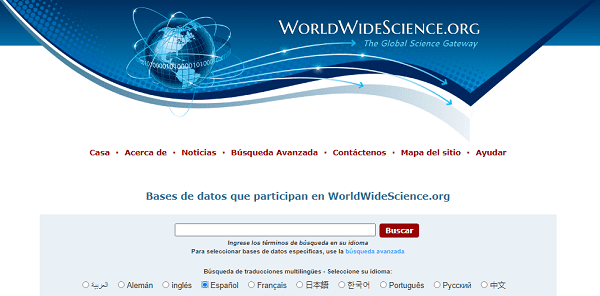 It is a platform that will allow you to access a large portal and scientific database from different countries in the world. Its search engine is easy to use and read, since the results, regardless of the original language of the article, are translated into the language you want simultaneously.
Its main purpose is to provide articles on agriculture, technology, medicine and science. Likewise, the results of the research are classified by relevance, in addition to the fact that all its scientific content is effective and reliable.
Official page: https://worldwidescience.org/indextext.html
Scholarpedia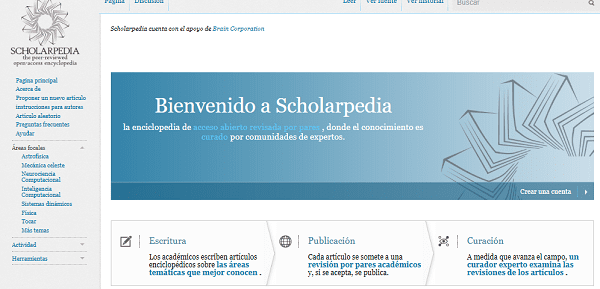 Scholarpedia is a page that presents a design inspired by Wikipedia and that offers academic texts for free and previously analyzed by experts from different parts of the world. All his articles are available for online reading and each one is correctly signed by its author to facilitate its identification and use in scientific works.
Official page: http://www.scholarpedia.org/article/Main_Page
Microsoft Academic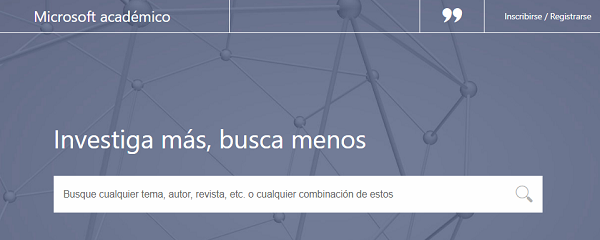 It is a great academic search engine that will allow you to navigate through different areas of knowledge, since it offers up to 80 million articles from magazines, conferences, author lists and more. Its semantic search will provide you with important results of academic content that is continuously updated, making it an excellent and effective option to consider.
Official page: https://academic.microsoft.com/home
Dialnet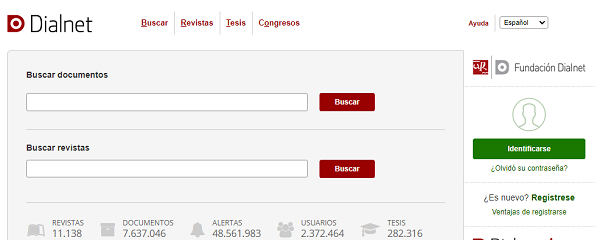 Dialnet is one of the best pages to search for scientific articles in Ibero-American languages, since it has a wide variety of documentary resources, including articles of collective works, bibliographic reviews, doctoral theses, journal articles, Conference Proceedings, Books, among others. Its purpose is to integrate the greatest amount of resources, making it a website that clearly opts for open access to scientific information.
Official page: https://dialnet.unirioja.es/
Academia.edu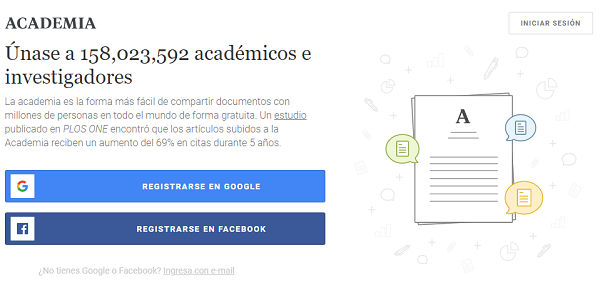 Academia.edu is a huge platform where its users have the opportunity to share all kinds of research papers. The purpose of this page is to accelerate the research process globally, so its academics use this site to monitor and upload and track scientific research and analysis. In total, the site has almost 2 million researches and up to 10 million articles uploaded.
Official page: https://www.academia.edu/
Springer link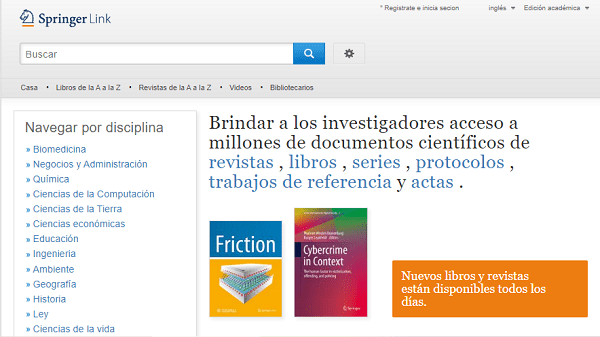 Springer Link is an excellent resource for those looking for a site that provides access to a huge number of scientific papers, books, reference works, and protocols. The page is easy to use, since it has a section with different categories of books and articles to search. It also has sections organized with books and magazines from A to Z.
Official page: https://link.springer.com/
CERN Document Server


CERN Document Server is one of the pages to search for most important scientific articles, as it is defined as a mixture of database and repository where subsets of complete documents and references are housed, as well as reports, multimedia content and articles on particle physics.. This platform is very versatile, as it includes other functions, including document format conversion software.
Official page: https://cds.cern.ch/?ln=es
JURN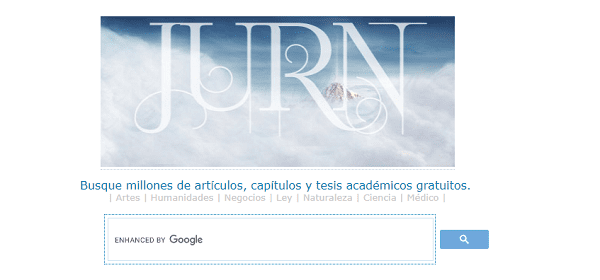 JURN is an ideal search page to help you find free books and academic articles. The platform offers a large selection of electronic magazines on art, nature and humanities. To do this, it takes full advantage of the potential of Google by focusing its searches through an index developed and refined over 6 years in order to help you find what you need effectively.
Official page: http://www.jurn.org/#gsc.tab=0
ScienceResearch.com


ScienceResearch.com is another excellent search engine that will allow you to efficiently and deeply find any type of results. This is because the platform offers up to 300 science and technology collections. In addition, it takes care of removing any type of duplicate article or website in order to show you high-quality articles and information.
Official page: https://www.scienceresearch.com/scienceresearch/desktop/en/search.html
NCBI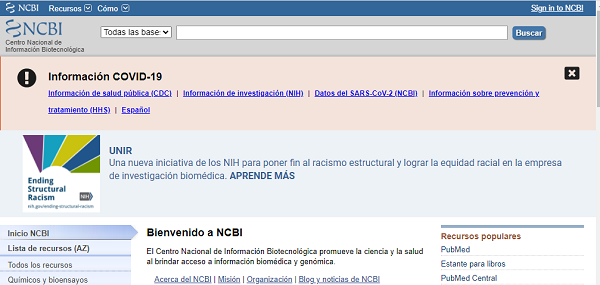 NCBI is the academic search engine belonging to the National Center for Biotechnology and is an excellent choice for finding medical and molecular biology publications. It also has a section with different categories pertaining to science and a search engine to help you find specific articles.
Official page: https://www.ncbi.nlm.nih.gov/
In general, all the pages to search for scientific articles mentioned above are reliable, full of relevant content, with current scientific information and perfect to help you find all kinds of references and thus validate your academic works without having to leave home and in a good way. totally free.