Web
The 18 best websites to make or create logos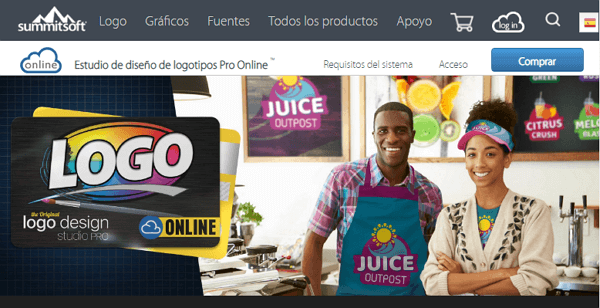 If you need a simple logo, but you have no idea where to start or do not know how to design, you must know these web pages to make logos. These tools are responsible for helping users who do not have the technical knowledge of how to create a logo and need a quick solution. You will find automatic logo creators, templates to modify and friendly platforms to make your own logo with ease, line by line if you wish.
Most logo making websites are free to use. However, in a large part of the cases, you will not be allowed to download the logo in high quality without paying a subscription to the platform. Even so, you can use most tools to create logos for free and download the result in low resolution. Depending on the size allowed, you may or may not use the resource, whether on your website, on social networks or others.
FreeLogoDesign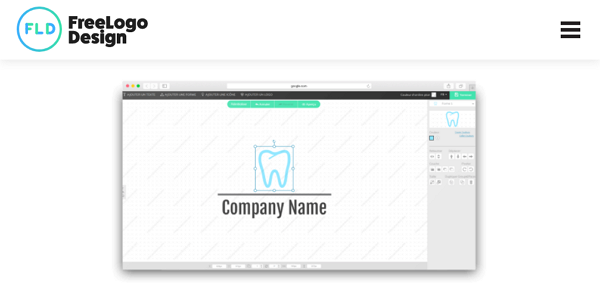 This web page will allow you to obtain a professionally finished logo in a matter of minutes. To get started, select a category and enter the name of your company or business. You will see a series of pre-designed logos that you can modify until you are completely satisfied with the result.
Among the functions that you can find are color editing, insert shapes and text, modify fonts, among others. You can create a unique logo and download it completely free. However, it will be necessary to pay to obtain a good resolution, since the free version is of lower quality.
Official Site: https://es.freelogodesign.org/
Canva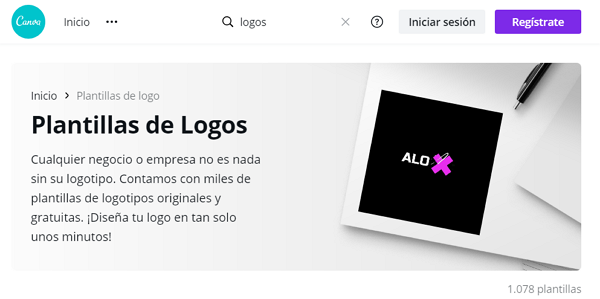 It is a famous online platform with which you can make all kinds of fabulous designs. In the gallery you will find a wide range of logo templates that you can modify to your liking. Canvas has intuitive design tools for changing the color, font, icons, and even modifying gradient effects.
This platform will allow you to download the logo with a high resolution for free. However, you will have to pay if you want a transparent background. As an additional benefit, you should know that the tool allows you to create brochures, publications or stories, schedules, and other advertising resources to which you can paste the logo without any inconvenience.
Official Site: https://www.canva.com/es_es/logificaciones/plantillas/
Zyro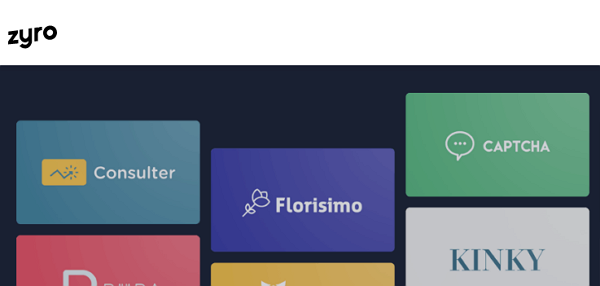 The Zyro logo maker is extremely easy to use, intuitive, and completely free. Simply enter the tool and enter name and slogan in the corresponding boxes, to preview the logo. You will be able to change the typeface, the font and the color, add space between the letters, rotate them and much more.
Then, you can find an icon for your logo and change the color of it. You should know that all the symbols are designed with a single color on the white of the background. They are simple, but at the same time they are aesthetically pleasing, an excellent option for those users who want to create a serious and minimalist logo.
Official Site: https://zyro.com/es/creador-de-logos
DesignEvo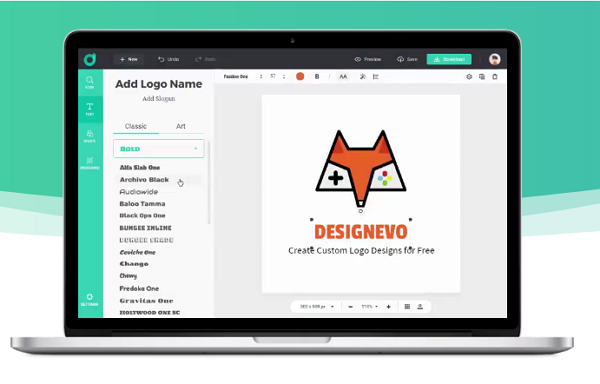 This platform offers you a wide variety of logo templates that you can edit for free. It is possible to insert stylized symbols with different themes and change the colors that compose them easily, among other aspects. The predesigned alternatives are very varied, so you will find the style you need.
Also, you will see different types of fonts to give a serious or fun character to your logo. If you wish, you can download the design completely free with a size of 300×300. It is ideal for websites, as the image is sharp and sharp. To obtain a better resolution, you will have to make a single payment, the amount of which will depend on the format you require.
Official Site: https://www.designevo.com/
Online Logo Maker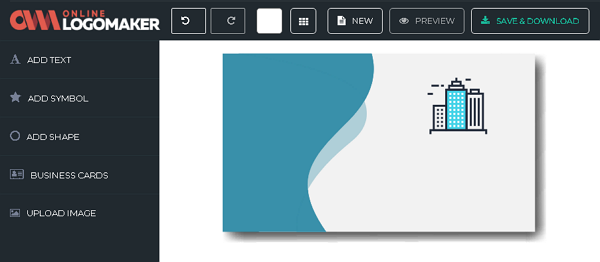 A free tool with which you can create highly personalized logos. You will find on the platform more than 60 categories for the symbols and illustrations that you can insert in your logo. In addition, it is one of the few editors that allows you to include more than one icon in the same design.
It is a platform with very complete design tools. Additionally, you can design your business card with the logo you created. The download of your projects is free, but in low resolution and to give a commercial use to the product it will be necessary to pay. This website also has a tutorial section and a blog.
Official Site: https://www.onlinelogomaker.com/
Tailor Brands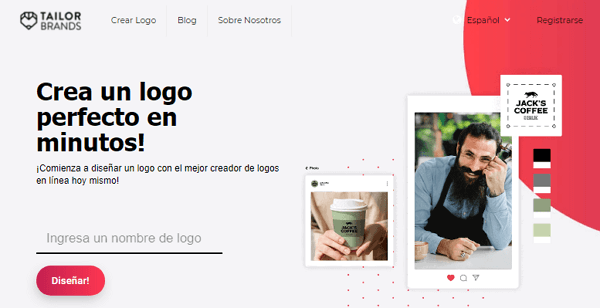 This is an excellent tool to design attractive and unique logos in a simple way. To begin, you must enter the name of your brand, the area in which you work and optionally explain what you do. Then, you can choose the type of logo you want and if you want it to be based on icons, initials or name.
The Tailor Brands tool offers more sp
cific results than many other logo creators, thanks to the small survey you must take during the process. Once your logo is created, you can see how it would look on shirts, social networks, labels, envelopes, etc. The downside is that you will have to pay to download the design.
Official Site: https://www.tailorbrands.com/es/logo-maker
Genie logo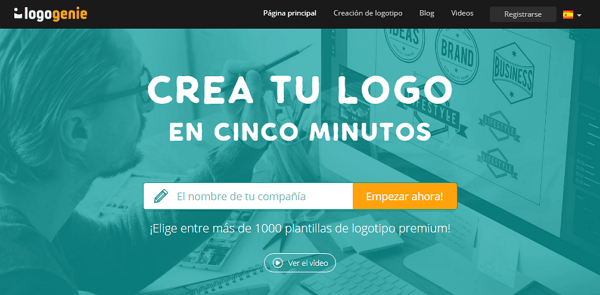 This is a platform with which you can create your logo quickly. You simply have to enter the name of your company, along with a couple of keywords that identify it. By doing this, you will see a series of predesigned logos with your name on it. You will have the option to modify the colors of the icon, as well as the font. The downside to Logo Genie is that you have to pay to download the design.
Official site: https://www.logogenio.es/
DesignMantic

DesignMantic is a company with design solutions for personal brands, medium-sized companies and businesses in general. The logo creation tool offers you a variety of editable templates. To obtain them you must insert the name of the brand and a category that is appropriate for your work niche.
You will have the opportunity to modify the colors of the elements of your logo, so that it matches the palette you want to use in your brand. You can use this tool for free, but it will be necessary to buy the design to download it.
Official Site: http://www.designmantic.com/es/
Logotype Maker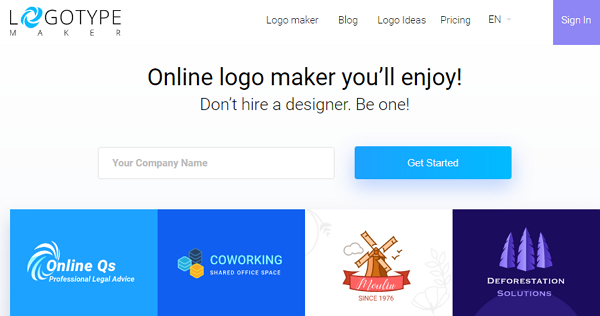 It is an extremely intuitive creator and presents excellent results in a short time. Using Logotype Maker you can design a logo that really represents your brand or company in the right way. If you need assistance, you can call a technical support team that will be attentive to answering any questions you may have.
In addition, you will have the opportunity to create your business cards with the logo, using different templates. You will also get other resources such as the signature for your email and the different formats or modifications that you must make to the logo. The condition to obtain these products is that you must pay a subscription.
Official Site: https://logotypemaker.com/
Create Free Logo Online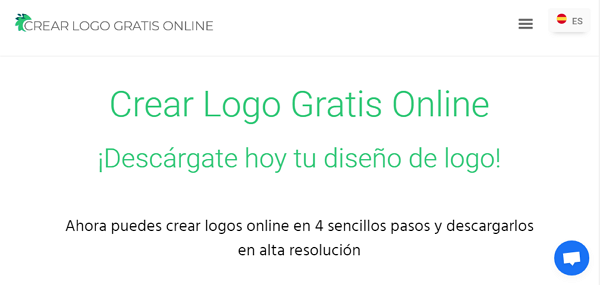 To create a logo completely free, easily and quickly, you can choose to use the services of this online platform. Write the name of the project and the category to which it will belong, then click on "CREATE MY LOGO!".
When you do this, a page will appear with several designs that you can edit until you find the right one for your product or company. For the final download you must register or log in to the page, once you finish this process you will be able to obtain the logo that you have created with this tool.
Official Site: https://www.crearlogogratisonline.com/
Factory Logo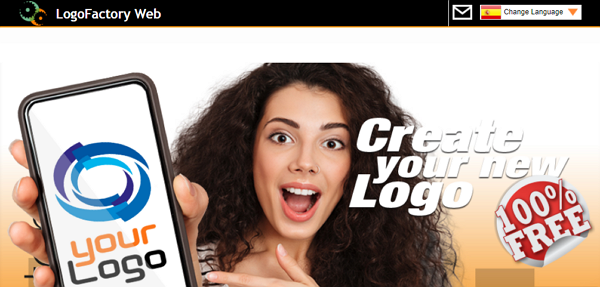 This website allows you to create a logo and download it for free, without having to register on it. Compared to other online tools, Logo Factory does not have many customization features when editing. However, the entire process is manual, which allows you to control the size of the elements, the position relationship between the icon and the text, as well as the font color and style.
Official Site: http://www.logofactoryweb.com/
Logaster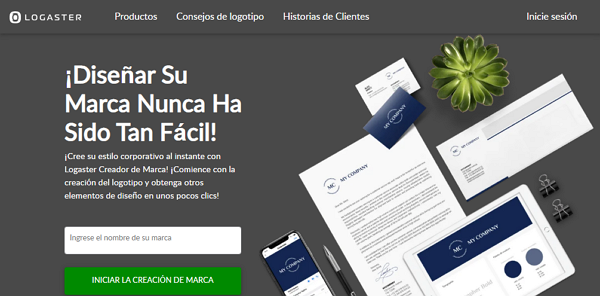 To create logos online quickly you must register and you can only download the file in low resolution for free. If you want to improve the resolution and remove the watermark, you must make a payment of at least $ 3.99, although it may be more depending on your requirements.
Logaster is easy to use and similar to other pages, since you only have to indicate the name and item to obtain different Logo proposals that you can modify to your liking. It also gives you the opportunity to design your business card and other elements of the graphic identity of the project or the brand.
Official site: https://www.logaster.com.es
Instant Logo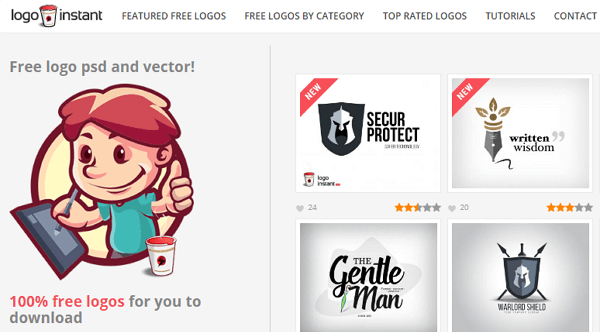 This is a platform that will allow you to obtain an image for your brand for free, but you must attribute the credit to the web. Here, you simply choose one of the different logos that you can see on the page or filter the results through the different categories. The advantage of Logo Instant is that it allows you to download the .psd file and the vector, which you can edit in Photoshop.
Official Site: https://www.logoinstant.com/
Graphic springs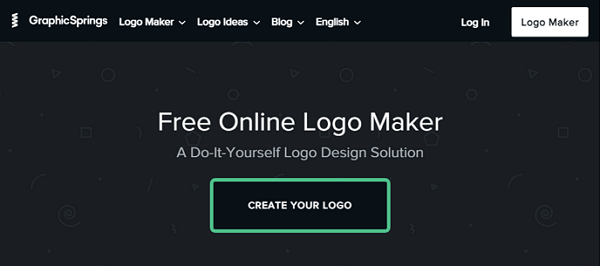 A simple website, but with an incredible quality and variety of icons, with which you can create your logo. The operation of the tool is similar to that of other pages, the steps are to enter the name of the brand and choose a category with which it identifies. With this you can choose and edit a logo from the list that will appear on the screen. Unfortunately, a payment will be required to download it.
Official Site: https://www.graphicsprings.com/logo-maker
NameCheap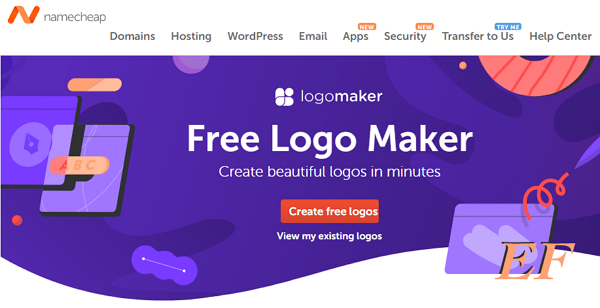 It has a very clean and easy to understand interface, which will allow you to obtain results quickly. The method to develop your brand image is very simple, you just have to click on " Create your logo " and then answer some questions related to its style.
The platform will generate a variety of logos, from which you can choose and edit the one that best meets your expectations. At the time of download, NameCheap will allow you to obtain your logo in high resolution, you can also download vectors of the logo completely free.
Official Site: https://www.namecheap.com/logo-maker/
Free Logo Services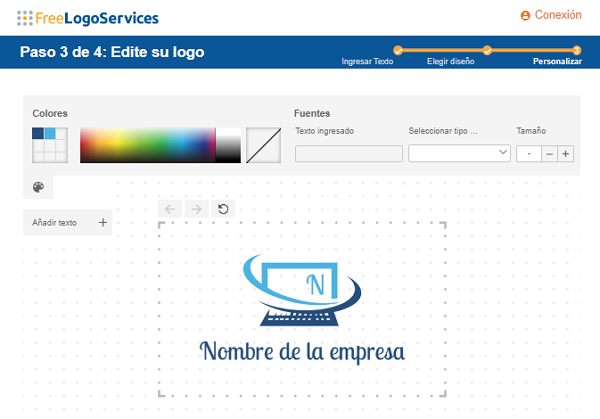 It is a web page that will allow you to create your logo and part of the promotional presentation of your product or company. The operation is very intuitive, when entering you must choose the style of logo and font. Based on this information , a series of templates will be displayed to which you can give your own style. It is important to mention that, when obtaining the file, it will be necessary to pay for the download of the logo without a watermark.
Official site: https://www.freelogoservices.com/
Visme

This platform has available to its users a large number of templates to create very good quality logos. In addition, it has a wide range of tools to edit your project, so you can change the font, add graphics, change colors, among others.
Among so many functions, it has a design history that will show the layers and the different elements added or modified. It even has an autosave function when editing to ensure that your work will never be lost. The registration and part of the use of Visme is free, but if you want to take advantage of it, you will have to choose one of its plans.
Official Site: https://www.visme.co/templates/logos/
Summitsoft Logo Design Studio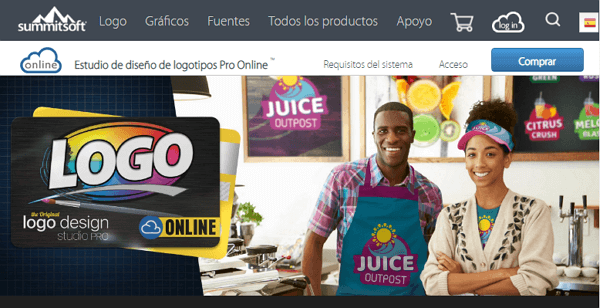 Another paid alternative is the Summitsoft tool, with it you can create, modify and download all the logos that are necessary. It is a very good online option that will allow you to create your logo based on one of its more than 1,500 templates organized in different categories.
The interface is similar to Microsoft's Office tools, therefore, it will be easy to use its various features. Among its functions, it will allow you to add shapes, mix colors, import images and much more. One of the most notable things is the option to print the logo in high resolution.
Official Site: https://summitsoft.com/products/logo-design-studio-pro/
There is a wide variety of web pages to create logos, the best options may be those with more customization functions. However, everything will depend on your requirements and what designs you like to represent the brand. Well, while most tools work in a similar way, not all have the same designs. For this reason,
it is advisable to check at least two or three options from the list.