Web
The 15 best websites to make money on the Internet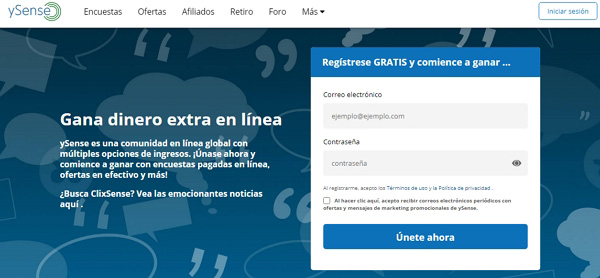 Generating income from home has always been one of the most sought after goals of human beings. That is why, in the following text, the best websites to earn money online are mentioned . Among these you will find freelance job sites, such as Workana or Freelancer, but some different options are also detailed, such as Consupermiso, which will help you make a few dollars in the comfort of your home.
Now, you should keep in mind that the perseverance and time you dedicate to each website are crucial for the amount of money you generate. In the same way, it is important to note that some Internet pages only allow you to earn a few pennies, while others will allow you to generate considerable amounts of dividends. To find out what the best options are for this, read this text to the end.
Aklamio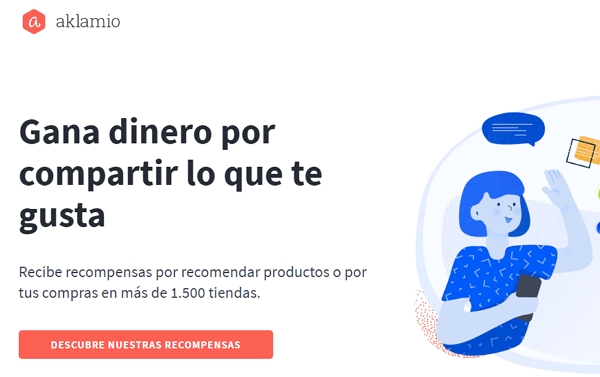 This website uses the "Cashback" mode for its users to generate income, which consists of paying for recommending products, making purchases in its app or bringing referrals. It is an excellent option if you buy items from recognized brands or are active on social networks. You can withdraw your Aklamio funds from € 1 via PayPal or directly into your bank account, by means of transfers.
Official website: https://www.aklamio.com/es/
With your permission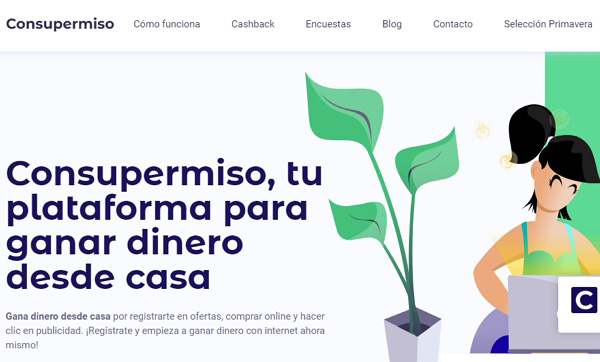 It is a page that is only available in Spain, Mexico, Colombia, Argentina, Chile, Brazil, Portugal and Great Britain. It allows you to earn money from home doing different tasks, which are sent by email and range from completing forms or surveys, to downloading apps. Consupermiso makes its payments through PayPal or by bank transfer, but you can only withdraw them once you reach 30 points (€ 30) in your profile.
Official website: https://www.consupermiso.com/
Freelancer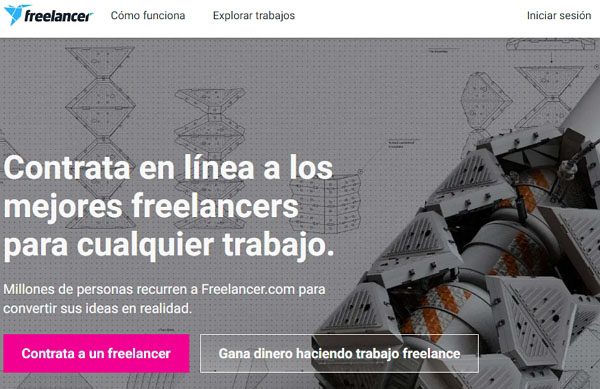 This is a platform designed so that companies and professionals from different areas can benefit each other. In Freelancer, you have the option to register and generate income from the delivery of work ranging from logo design to spreadsheet transcription in Excel. They are requested by the contractor with a delivery date, description of the project and the amount to be paid.
It should be noted that, if you are a winner, you will be able to receive your money through the PayPal platform. This website has a long history in the category of pages to make money online, so you can be sure that your money will arrive safely.
Official website: https://www.freelancer.es/
Gengo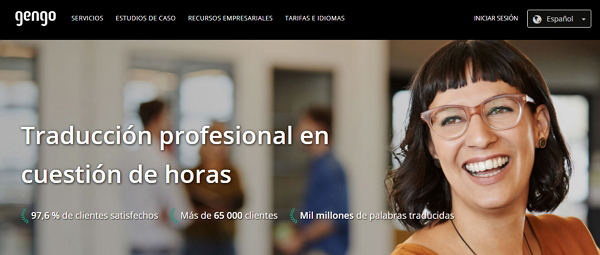 If you are skilled in the world of language, you can earn money from home using Gengo. This is a platform in which millions of translators around the world offer their services to individuals or companies, to convert texts on different topics to any language selected during registration. In this, the payment is by words and the value depends on the complexity of the subject to be translated, which is distributed in: professional, specialized and informal.
Official website: https://gengo.com/es/
iWriter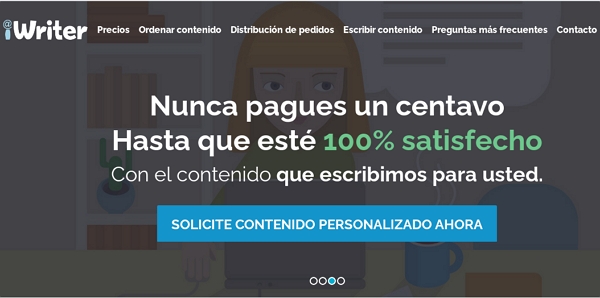 It is one of the websites made to earn money writing and, although its rate is not the best in the market, it will let you earn a few dollars a month thanks to the number of clients it has. Now, to be able to make profits in iWriter as a writer, you must have command of English because this platform is completely developed in this language. On the other hand, during registration, you will have to complete a couple of simple tests provided by the system.
If approved, you will receive a confirmation message from iWriter and you can start working. As for the payment, it is established that you can charge 65% on each writing, but the value for each number of words depends on the level of writing you have (standard, Premium, elite or elite plus). It is done weekly, via PayPal and requires a minimum of $ 20 to be executed.
Official Website: https://www.iwriter.com/login
Lowpost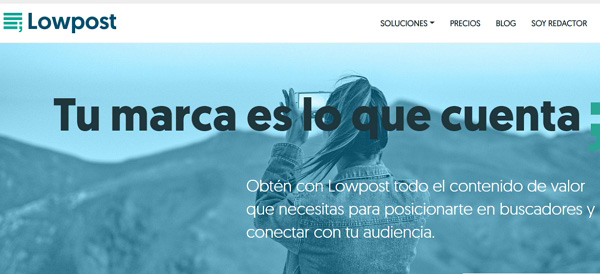 Lowpost is a portal where you can register for free as a writer and earn money by showing your writing skills. However, to achieve this, you must complete a simple skill test, writing a text of 250 words. If you pass, you can start working on the platform and collect your money on a monthly basis. Now, you should keep in mind that the rates on this website are not the best on the market.
Official Website: https://lowpost.com/soy-redactor/
Myiyo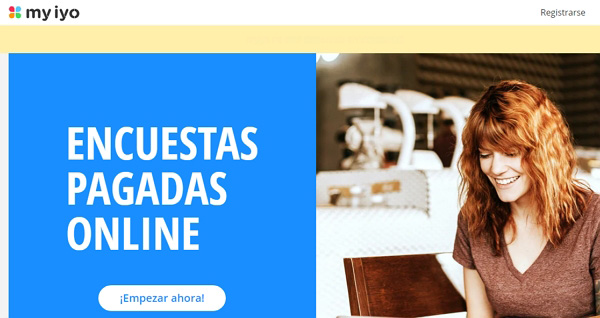 It is a survey platform with which you can earn money if you are in European countries or some in Latin America, such as: Brazil, Colombia, Mexico and Peru. Now, in order to make good profits you must take advantage of the referral system and complete the forms received in your email. Myiyo makes its payments on a monthly basis through PayPal, but requires a minimum of 20,000 points or 20 EUR to be able to withdraw them.
Official website: https://www.myiyo.com/es/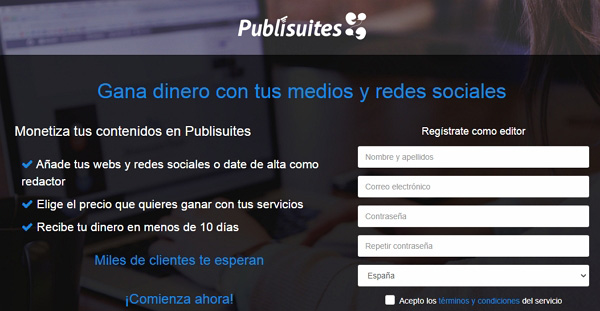 It is a website to earn money from home in two different ways: by writing content or by publishing articles with sponsored links. It should be noted that the latter is especially useful for those who have a blog. The main advantage of Publisuites is that you can set the price you want to charge for words yourself. In addition, it allows you to withdraw a minimum of € 5 via PayPal and € 25 through a bank transfer.
Official Website: https://www.publisuites.com/publishers/
Textbroker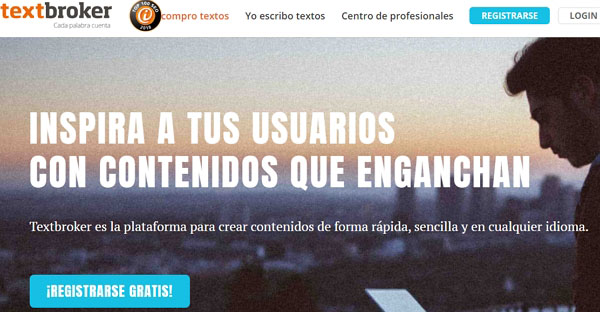 Textbroker is another alternative to copywriters who want to generate income from home. On this page you can participate as a writer and get good earnings per month, you just have to register on their website and start writing. Now, the amount of money you can receive will depend on the quality of your texts and the type of order you choose (OpenOrder, DirectOrder or TeamOrder). It is important to mention that the minimum payment is € 10 and it is in different ways.
Official website: https://www.textbroker.es/
Toluna

Although it is a website designed to make money by completing surveys, it also allows you to generate a good amount of dividends by registering on other pages or by viewing ads. Similarly, by inviting friends to join Toluna, you can earn points and convert them into money. When you withdraw it, you can do it through PayPal or iTunes Gift Card, Spotify or Amazon, it should be noted that the minimum withdrawal amount is € 10.
Official Website: https://uk.toluna.com/#/
Udemy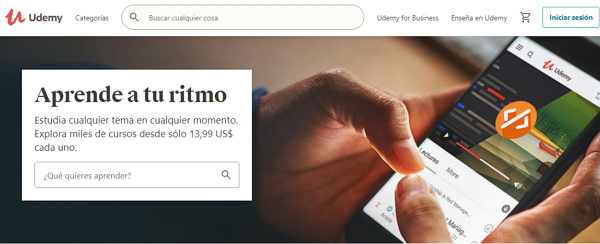 It is designed primarily for learning through paid online courses. However, if you are an expert in topics such as: web development, graphic design, JavaScript, Excel, etc., Udemy is an excellent option for you to start making money from home using your knowledge. To do this, you simply have to register on the platform and select the option " Teach at Udemy " to become an instructor and start generating income in your account.
Official Website: https://www.udemy.com/
Upwork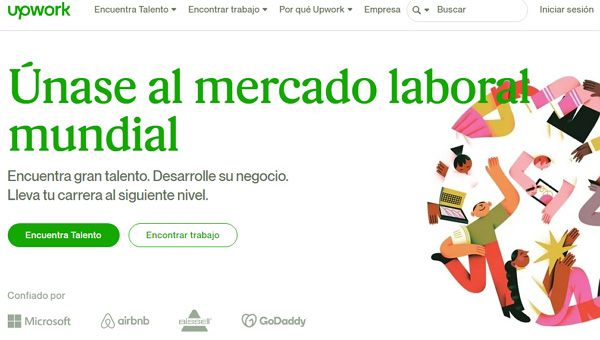 Although its platform is entirely in English, if you master the language well you will be able to get the most out of this professional portal. Its function is very similar to that of Freelancer and Workana, since it allows you to register and get jobs or projects according to your skills. Among the job categories available on Upwork are: accounting, writing and translation, sales, marketing, etc. You can withdraw your money through PayPal.
Official Website: https://www.upwork.com/
Workana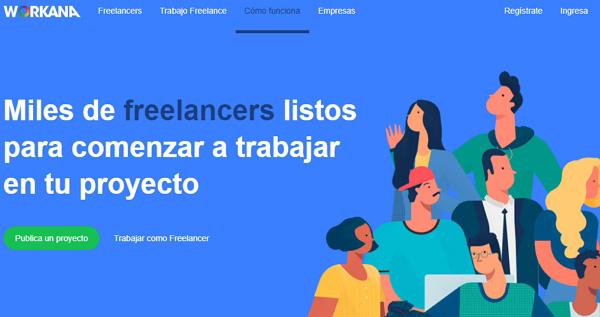 It is a web – like Freelancer, where you can earn money using your knowledge or skills in marketing, design, communication, social networking, etc. By registering in Workana you can send your proposal to the different contractors who request a service within the site and participate in the contract. If you are the winner, you must complete the project in the established time to be able to receive the payment in your account within the platform.
Official website: https://www.workana.com/es
YouGov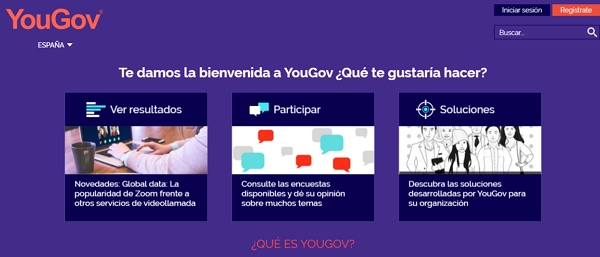 With this website you can generate income by completing surveys, which take a period of time of between 10 and 25 minutes approximately. The value for answering each of these questionnaires on YouGov is $ 2 and up, making it a good option to make money without leaving home. You can register for free on the site and, having a certain amount of points in your account, you can charge through different platforms or exchange them for Amazon Gift Cards.
Official website: https://es.yougov.com/?stay
ySense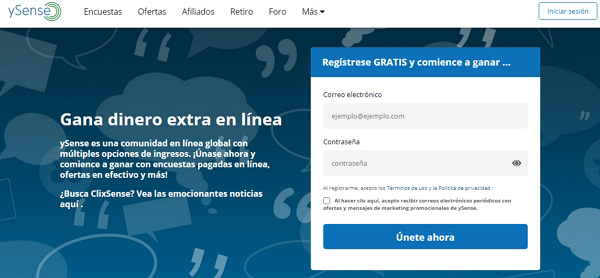 font style="vertical-align: inherit;">It is an online community where you can register for free and earn money in different ways: answering surveys, taking referrals to the site, completing tasks, etc. You can collect your money on any electronic platform supported by ySense, such as: PayPal, Skrill, Payoneer or Amazon Gift Card. The minimum amount for each withdrawal varies based on the payment method you choose, starting at $ 5.
Official Website: https://www.ysense.com/?rb=59419533
Although the list of pages to earn money online is very extensive, throughout this text a compilation of the best options in different categories was made. Choose the one that best suits your style and start making your own earnings without having to leave home.