Web
Identify File Types Without the Need to Open Them with the TrID Program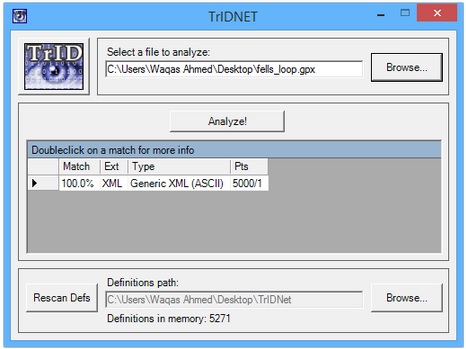 There is nothing more frustrating than when we receive or download a file that we cannot open and it is impossible for us to identify the type of file and the program necessary to open it. Personally, I have faced this situation on many occasions and it has taken me time to determine the types of files and how to open them. Have you ever had this problem? Surely yes, and most likely the first thing you have done is googling in search of light on the type of file, but you have not had it very easy to find the solution. That is why we have a tool that could be wonderful in such desperate moments. TrID is an application designed to identify unknown file types using their binary signatures.
TrID uses a definition database to identify file types, similar to antivirus definitions, making it flexible in nature. The application comes in different presentations: a web tool, a command line tool, and a graphical interface version of the command line variant.
1. Online TrID File Identifier is intended for people who need to identify files immediately, without any complications. Avoid the hassle of downloading the binary definition database separately, so you can run the application. It has a simple interface, very easy to use. All you need to do is visit the website, click the Browse button to select the file to scan, and click the Analyze button . When the results are available, you will be able to see how many extensions or file types match the selected object. It also provides a URL for reference, and author information for more information.

Results: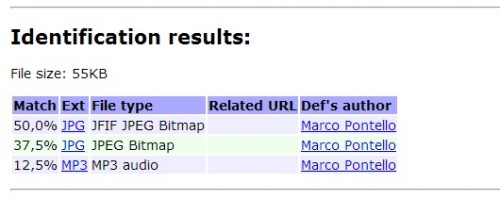 2. TrID – File Identifier is the command line version of the application that allows various parameters to be used to identify files. The list of parameters that we can use and information on how to apply them to the files can be seen just by typing the word " trid " (without quotes) in the command line window.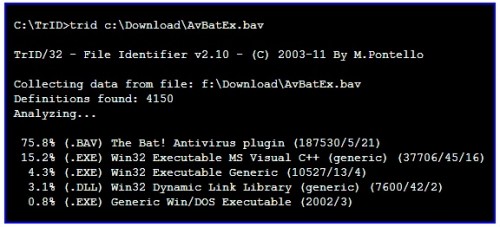 3. TrIDNet, the third variant of the program, is the graphical interface version, so it is easier to use than the command line version. But to use it, you must also download the definition database to your computer and place it in the same directory as the program's executable file. When this has been done, we can open the program and find the file we want to analyze so that TrIDNet will give us the answers. You can also double-click an object to get additional information about it.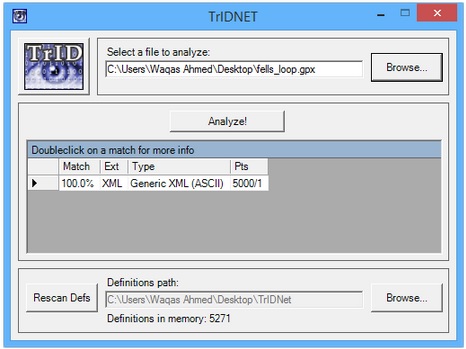 These last two versions of the program (TrID – File Identifier and TrIDNet) are portable and work on computers with Windows and Linux.