Web
How to use Netflix parental controls to manage content that children can watch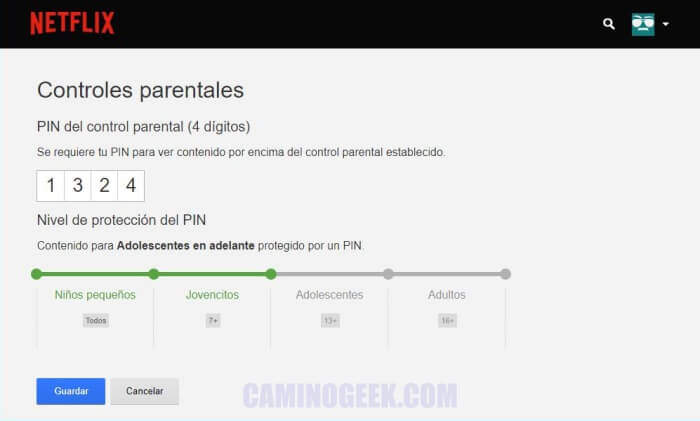 Netflix has a dedicated profile for kids, where it applies filters to content that kids can search and watch. This is very good to prevent them from being able to access adult movies or other similar content. For example, if you select the children's profile, you cannot search or watch titles like Spartaco or The Walking Dead in it. However, you can watch shows like Friends that may not be suitable for children of all ages. For this reason, it is necessary to go further by using Netflix's parental controls.
Netflix has a parental control feature to control what type of content your children can watch. These allow you to set restrictions based on the MPAA ratings that a TV show or movie has; or directly prohibit certain titles from being viewed. Here I will show you how to use Netflix parental controls to manage what types of content your children can watch.
How to enable Netflix parental controls
Visit Netflix in your browser from your computer and log in with your account. Click on your profile icon in the upper right and select Account from the menu.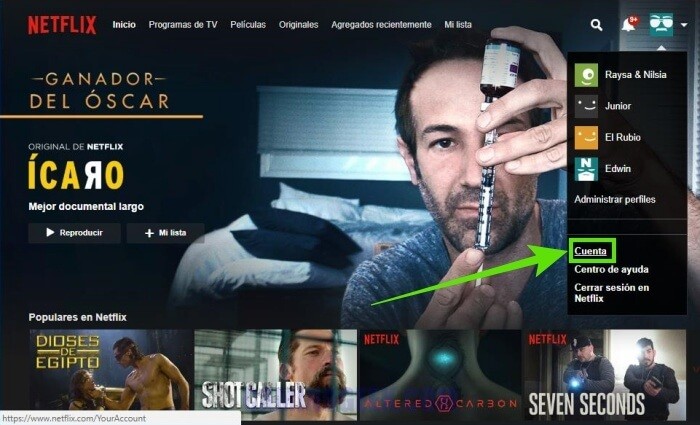 On the Account page , scroll down to the Settings section and you will see the Parental Control option that you need to click on.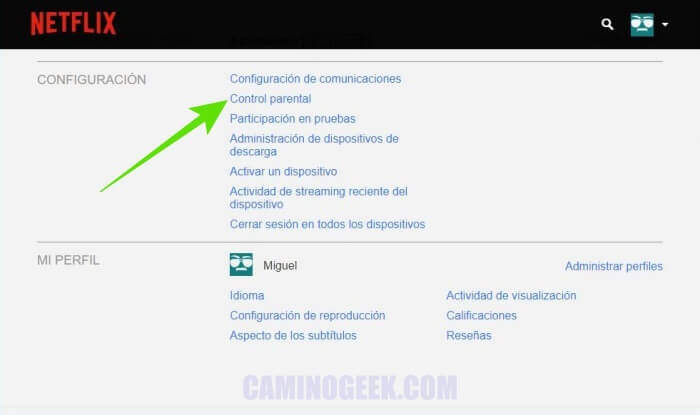 By default, parental controls are not enabled, so you will have to configure them yourself. You will need to enter a PIN to control access; and select the content rating level that will be available to children.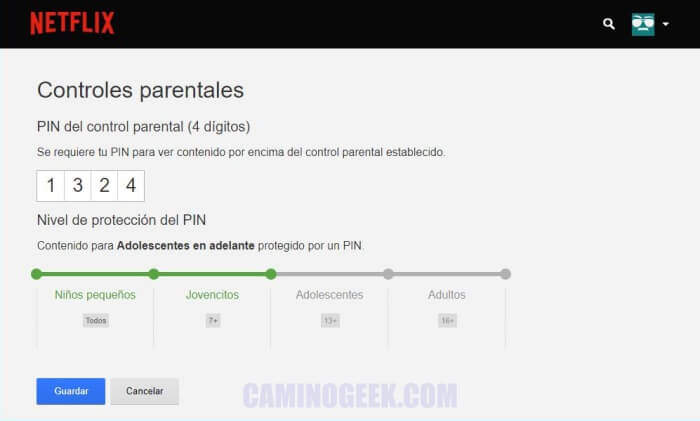 You must click Save to apply the changes, activating Netflix parental control. From now on, when someone tries to watch a movie above the chosen rating, they will need to enter the PIN that you set. This way you can guarantee that sensitive content can be seen by those who have the PIN.
Netflix is ??also launching a title ban. This is already available in some countries and will be rolled out globally in the coming days. It will be accessible from this same screen and will allow you to add any title, movie, television program or documentary to the list of prohibitions. It will not matter if the title falls within the approved rating for children's consumption. If you ban a title in parental controls, kids won't be able to see it.
The feature will eventually be implemented in your account. To further help parents understand the type of content in a TV show or movie, the rating will now be displayed before any content is played. This will save you time that you would normally spend doing your own research. Netflix shows the rating of a TV show or movie along with its details; But if you are only concerned with reading the synopsis of the show or movie, you may not have noticed. This will make it more obvious and help parents to be more proactive about what children can and cannot see.