Web
How to translate a PDF file from English to Spanish online for free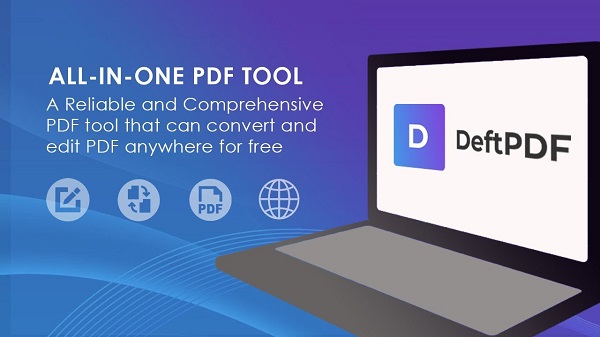 If you want to translate a PDF file from English to Spanish online for free, you must access web platforms such as Google Docs, Google Translate, DocTranslator, etc. They are quite useful tools in case, during an investigation, you get a PDF that is in English. However, each web page translates the content of the document in a literary way, that is, it will not interpret the information and, therefore, there may be some errors or nonsensical sentences.
However, they are still good platforms where you can understand the translation of the content. Therefore, in this article you will find the best places to translate a PDF file from English to Spanish online and for free. The best thing is that you will not have to convert the PDF to a Word document, since the web portals read the information directly from the file and will issue another document in the same format (or in the one of your preference) but with the translation of the content.
Google translator
It is one of the most famous pages to translate any file from English to Spanish or to other of the 70 available languages. However, some of its translations may contain nonsensical phrases, therefore the text should be read carefully to correct any necessary details. If you want to learn how to use Google Translate to translate PDF files from English to Spanish, follow these steps:
Enter " Google Translate " (go to thislink ) and click on " Documents ".
Select " Browse Computer " and search your files for the PDF document.
Once the file has been uploaded, you must indicate the source language and the language in which the document will be translated. Then press " Translate."
On your screen you will see that Google Translate will show the translated file. If you are in the Google browser and you want to save it in PDF format, press the three vertical dots that are positioned in the upper right corner of the page to select " Print ". You can also press the " Ctrl + P " keys at the same time.
Choose " Save as PDF " and then " Save." The document will begin to download in your browser.
Other alternatives
Next, you will find several options that will be used to translate the PDF files from English to Spanish or in any other different language. However, it is necessary to mention that in each translation certain modifications or corrections must be made since English does not have a grammatical gender, therefore, it is important to review the text to correct the semantics.
DocTranslator

This is a web portal where you can easily translate any PDF file and export the translation to another format or keep the same. You will not need to register or create an account. If you have the document on your computer or on your Smartphone, you only have to access its web portal through thislink and press the " Translate now " option .
Once you upload the file, you must select the source language and the translation language. At the end of these steps you will see that the document will begin to translate and when it is ready, it will automatically download to your computer. Its interface is friendly and easy to use, however, it does not have an organized structure and its advertising affects the performance of the page. However, it is still an option used by various users as it also has a converter to Word or JPG format.
Google Docs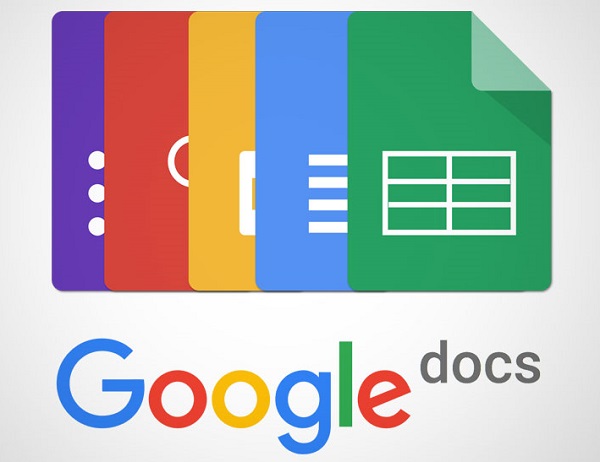 In case the PDF file has been sent to you by email (specifically to your Gmail account), you can open the document in your Google Drive account and translate it directly from there. Although you will also have the possibility of uploading a file and starting the translation through this tool.
Google Docs is one of the favorite options among users of the platform for its practicality and immediacy. The path you must follow to translate a PDF file in Google Docs is as follows: "Enter your Google Drive account (through thislink )> New> Upload a file> Insert> Open with Google Documents> Tools> Translate document> File> Download> PDF document ".
DeftPDF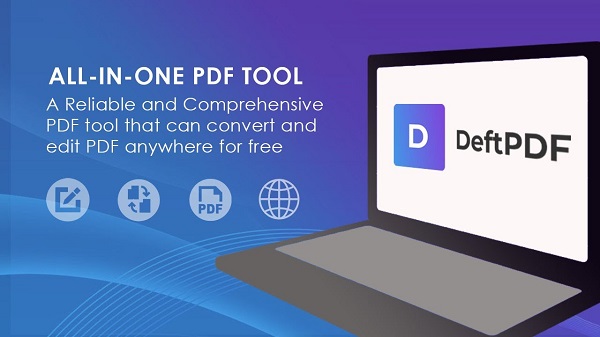 One of its main advantages is that DeftPDF can be installed as an extension in Google Chrome, therefore you can automatically translate any page or document that appears online. It also has the ability to convert and edit the PDF file to any other format, be it Docx, Odt, Txt files, among others.
It is completely free, does not require registration and its conversion and translation process is quite simple. To use this tool, you just have to do the following path: "Open the DeftPDF page (thisThis link will work for you)> Upload document> Choose the document to be translated on your PC> Choose the source language and the translation language> Translate> Create and download> Download ".
Thanks to these 4 tools, you will now know how to translate a PDF file from English to Spanish online and for free. Most of them may have some errors during translation, however, they are still excellent options for translating and understanding the content of a certain file. Likewise, you can export the translation to another format if you need it.