Web
How to speed up the internet so that my connection is faster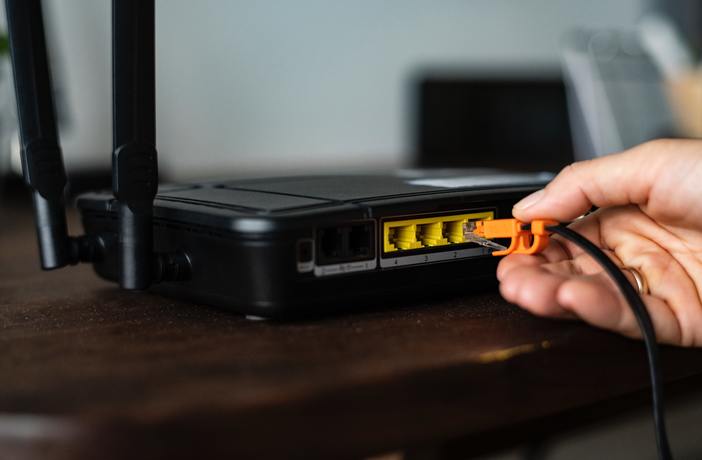 Every day, millions of people use the internet through their computers, smartphones and all kinds of devices. And it is that just as technology advances to become more and more powerful and capable, the internet and the computers that can connect to it are also improved to offer higher connection speeds. Thus, for example, today we can enjoy series and all kinds of live content from the comfort of a TV just by having access to the internet or playing online video games with people from all over the world from the PC.
However, many times we suffer from connection problems related to the speed of our internet, something that can be a real headache if, for example, we depend on our internet to communicate or make use of some of the many services that today they depend on stable bandwidth to function. If you have come here because you also suffer from this problem, do not worry, since we will teach you several tricks to speed up your internet connection from your computer with Windows operating system.
Optimize your browser
If you usually use your internet to surf and from one moment to the next you have started having problems with your connection, then it is possible that the problem is not due to the service itself, but rather to the lack of optimization of your browser. Although it sounds complicated , adjusting your browser to optimize it again is quite simple and below we explain how to do it with those most used browsers:
Google Chrome
If you usually use Google Chrome as your preferred browser, these are the steps you must follow to optimize it:
Once inside the browser, go to Settings (three vertical dots) and press Settings > Advanced settings.
Now go to System and click Activate under " Use hardware acceleration when available ".
To finish, go to Recover Settings and Delete. Here you can restore the original parameters of the browser and eliminate any conflict that slows down the browsing speed.

Moxilla Firefox
As with Google Chrome , Moxilla Firefox also offers options that we can take advantage of to improve your browsing speed. If you want to do it, this is what you should do:
Inside the browser, go to Menu> Options> General.
In the Performance box , check the Use hardware acceleration option .
With that done, go to View history, saved bookmarks and more.
Tap History > Clear recent history.
Check the boxes Cookies, Cache, site preferences and click on clear.

Change your computer's DNS
The DNS address of your computer can often be another of those responsible for your internet dragging speed problems. This is because many times these addresses are saturated and simply do not allow a stable flow of navigation. For this reason, changing your DNS can help you gain a little more speed without major problems. To do this, the steps to follow are as follows:
Go to Control Panel and click on Network and Sharing Center.
Now press Network connection and in the new window select Properties.
In this section you can choose several options, so you must choose Internet Protocol (TCP / IPv4) and choose Properties.
Now, in the box corresponding to Preferred DNS Server and Alternative DNS Server, enter a new IP address and click OK. Some DNS addresses that you can try are:
1.1.1.1 and 1.1.1.1
8.8.8.8 and 8.8.4.4
1.1.1.1 and 1.0.0.1
9.9.9.9 and 149.112.112.112
Once you do this you will probably notice a substantial improvement in your internet speed.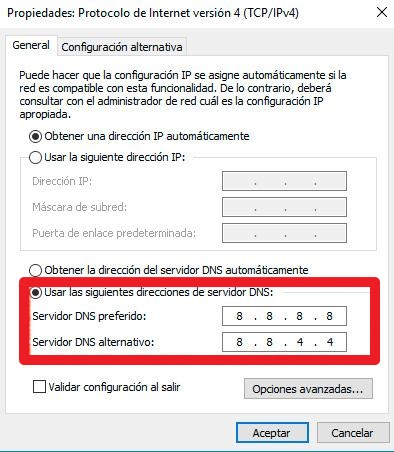 Configure your router
Configuring the router so that it works efficiently with any DNS address can help a lot to improve the internet connection not only on your PC, but on all devices connected to your home or office network. Here we explain how to perform this configuration using a TP Link Router (the method is the same for any manufacturer).
In the search bar of your browser, type the IP address found on the label of your Router, for example 192.168.1.1.0. Once this is done, hit Enter.
Now you must enter the username and password of your router, which is also found on the label of your device.
Once you enter the settings tab, select DHCP and now you can fill in the Primary DNS and Secondary DNS data with one of the IP addresses that we indicated above.
Finally, hit Save and try to see if your internet speed has improved.

Boost the speed of your WiFi connection
In the event that you connect to your network through a WiFi connection and suffer from problems related to internet speed, then it is possible that the signal strength that reaches your computer is not high enough to grant you a rate of optimal loading and unloading. In these cases, you can use a WiFi amplifier, but it is also advisable to adjust a value from the configuration of your equipment to see if you improve the internet signal. To do this, you just have to follow these instructions:
Go to Network and Internet> Network Sharing Center and press Network Connection.
Now you must select Change adapter settings, choose your WiFi network and click on Properties.
In Transmission power, choose Maximum value and press OK.
How to improve the bandwidth of your internet connection
If the above methods have not helped you speed up your internet, then it is likely that the root of the problem comes from something else. For this reason, we are going to explain in detail how to diagnose your network to determine the cause of your speed problems, and based on that, obtain a solution.
Check the internet speed from different computers
The fact that your internet is slow from your PC is not a strong indication that the speed of your internet connection throughout the home is presenting speed problems. For this reason, we recommend that you try browsing multiple websites from other devices anchored to the same network. Either using your phone, tablet or laptop.
As you can imagine, the idea of ​​this is to see if the slowness of your connection is something typical of your computer or is directly related to the entire network of your home. In case it is a unique problem with your computer, follow the recommendations that we explain above. Otherwise, continue with the next steps in this diagnostic.
Restart the router

Yes, although it seems obvious, many times you can greatly accelerate the speed of your internet just by turning off your router and leaving it like that for several seconds. This is due to the fact that many times internal conflicts related to the data flow or DNS can arise, which results in the upload and download speed of the entire network suffering from connection problems.
In case this works, then you don't have to worry anymore. If you have tried and the problem persists, read what we explain below.
Check the service status of your internet provider
If the above did not work, you should ask yourself if your connection problem is related to a local failure or is it problems that cover the general service of your provider. To find out if the failure or lack of speed is related to something foreign to your devices, you can call your internet provider and request a network status check.
If the answer they give you is that your service is presenting a fault, then they will take care of solving the problem themselves. If not, the problem is most likely related to your router or network device.
Test your router
If you have reached this point and have considered all of the above, then everything indicates that the lack of connection speed in your home may be related to the performance of your router. In this sense, if you have a fairly obsolete equipment, you should remember that as time passes, online services deserve a higher download and upload speed, so your router could mean a limitation to enjoy this type to the fullest. of services. In these cases, it is best to buy a more modern router that gives you better performance.
On the other hand, if you have a relatively modern router and the connection speed problem has appeared suddenly, then you could perform a firmware update or run a diagnostic following the manufacturer's instructions. In this way, you will probably find the solution to your slow internet problem.
With all this information, we hope you can speed up your home internet and enjoy a faster connection without having to suffer too much in the process. Good luck!