Web
How to search and find the address of a person with their first and last name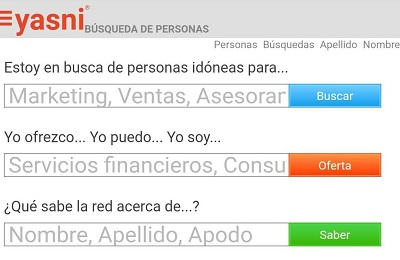 You can search and find the address of a person with their first and last name through pages that provide the service of locating people. These sites allow you to start a search anonymously and free of charge. So it is not necessary to create an account on these portals to use them. Keep in mind that the more specific data you provide, the better the people filter and the results obtained.
There are many ways to search and find the address of a person with their first and last name and in this article you will find a guide with the best methods to do this. In addition to these platforms that are managed as people search engines, you can use government portals and social networks. Since par excellence these websites collect the information of each user and it is easy to access.
Using advanced Google search
The Google search engine is one of the best options when looking for the address of people with their name. It is only necessary to configure the browser to an exact people research, so you will have to make use of the advanced search. To learn how to locate people with Google, take a look at these steps:
In the browser bar, write the name and surname of the person you want to search in quotes.
Now in the Google menu select " Preferences " and continue in " Advanced Search ".
If possible, add any additional data you have about the person: cell phone number, language, region or time of the last update, etc.
Select " Advanced Search " and new results will be loaded immediately.
If the above steps did not lead to a specific result, try clicking on " images " and hitting the camera icon at the bottom of the search bar.
Then, paste the URL of an image of the person or press " Upload an image " if you have it saved on your PC. Then click " Select files " and finally perform the search. In this way, you will see the results that match the uploaded image.
This is the simplest method to do, but not the most efficient for that. Although you can obtain positive results, if you do not achieve your goal, you have other procedures that you can apply.
Through the White Pages
In these types of pages you can find the address of a person with their first and last name. This is the online version of the yellow pages books, previously used to locate people. It mainly works as a phone book, it also provides basic information about the owner of the line. Search by location to make it more effective.
To access the White Pages of your country is as easy as searching in Google for "White Pages, followed by the name of your country." After that, see which is the official website and enter to do the search.
Generally, in the interface of these pages the users who access the publication of their data will be ordered alphabetically to facilitate the search. Using this type of platform you can obtain the postal address, full name and private number.
Using Spokeo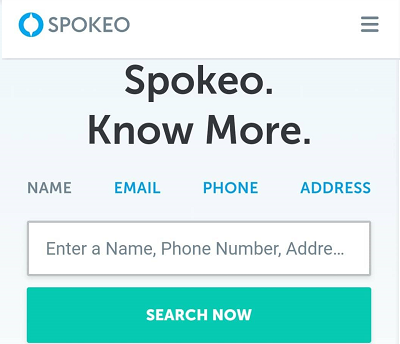 Spokeo is a website to look up a person's address using just their full name. It is even possible to start with the user of social networks, email or cell phone number. The mechanism of this page is to use trackers on social networks and other platforms to obtain people's personal data. More importantly, it also extracts information from public records.
To use Spokeo to find the address of a person with your name and last name, you can enter the page with thislink. In the search bar enter the name, cell phone, email or address of the person to investigate. Then select " Search Now ". This method is very efficient for researching people in the United States. One of its advantages is that users can delete their information whenever they want.
Using Yasni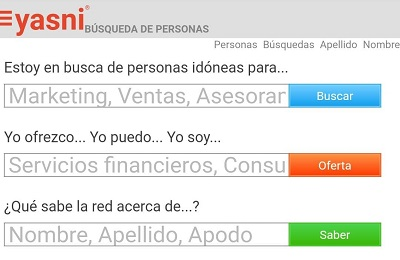 This platform works as a search engine for people. You can easily get a person's location with this server. This website is valid for international searches, although it is more efficient if recognition is requested in a specific space. It has three approaches before conducting an investigation, depending on the services provided by the users, the available job offers and finally the inquiries about people.
You can go to this website using the following link (http://www.yasni.com/ ). First choose which of the three search bars is the right one to do your research. Then, press the button on the right side to start, it will immediately load a list of results. On the next screen, you will be able to choose the country in which you want to direct the search. In addition , news, possible social networks and addresses that match the name entered will appear.
Accessing public information records
A great and reliable source of people's addresses is the public records of each country. This can function as a glossary of people. Usually the searches are made from an identity document number or first and last name. Since they are national registries, it is necessary to specify the city if possible.
These pages are created by government agencies so that citizens are aware of their tax or suffrage responsibilities. In addition, the information is not confidential, it is available to the public just by accessing and entering some personal data. Additionally, these platforms have accurate and up-to-date information, since they are regulated by state entities.
Making use of social networks
In the case of social networks, the investigation of people is a much simpler process with respect to the previous methods. It is possible to find a person's address with their username. This is because the vast majority who use social networks, deposit their personal data in these to share with their family and friends.
In the case of Facebook, just looking for the person's name will bring up their profile photo, workplace, family, friends, photos and interests if they have their public information. You will be able to access your username more quickly according to mutual friends. If you prefer Instagram, this network makes it easy to find accounts. However, if it is private, you will only get basic data such as city or its photo. On Twitter, from the "people" section it is possible to locate any person.
As you have seen, there are multiple pages that make it easy to find the address of a person with their first and last name. You must bear in mind that for a search to be fully assertive, it is necessary to add more data in most cases. However, in the case of social networks and public records, it is possible to get a lot of information from a user without having a lot of data about him.