Web
How to search an image with Google with reverse search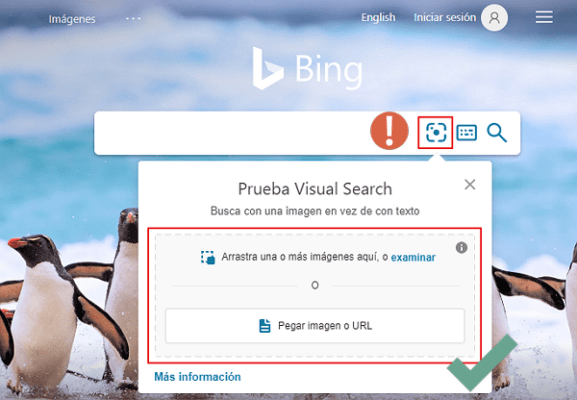 Have you ever seen an image and wanted to get similar images? Or you have simply needed to track down the websites on which that image is contained, although you may just want to get other sizes for the same issue. Whatever the case, it is not a bad idea to learn how to search an image with Google or other services to find what you need. Reverse Image Search is one of the best innovations in recent years.
Finding the elusive source for a photo or image can save you hours of trying to figure out which exact combination of search terms will get you results. This is why it is better to know how to search for an image with Google or other services. Trying to use a reverse image search on a mobile device has been a great pain for many users, so this handy guide will help you take advantage of the wonders of reverse image search no matter what device you are using.
How to search for an image using Chrome
Chrome comes equipped with a default tool that allows us to find the images we want using the mouse and following some simple steps:
From PC
Open your web browser. The hack is compatible with most of the web browsers like Chrome, Safari, Firefox and others.
Go to Google and visit the images tab.

Click "Search by image. " (This is the camera icon on the right side of the search box.)

Select the image from the computer and click on open. You have three options here: the URL of the image, upload the image from your computer, or drag and drop the image into the search box.
Click "Search by image."


If you use Chrome on Android or iOS, performing a reverse image search is also quite easy, although this time you can not upload the images to the cell phone storage , but rather to other internet sites visited from the same Browser. The steps are the following:
Open the Google Chrome application and look for the image you want to have information about.
Press on it continuously until a menu of options appears.
Click on [Search this image on Google] and take a look at the results.
How to find a picture on an Android phone
If someone sent you the image or if you have already downloaded it to your phone and you need to know how to search for said image with Google or other services, there is a way to upload it to perform a reverse image search, although for this you need to access the Desktop mode that they usually include these browsers or apps.
Open your favorite browser and in the menu,
Find the option [ Browse in Desktop Mode]. You can also find it as [Computer Mode] or [Desktop Site].
Go to Google and then select the images tab.

In the search bar, you will see the camera icon at one end. P ress about it.
Choose the option to upload image and then "select files".
A menu will scroll down and click on "Documents".
Find the image among your files and click on open.

How to find an image on iPhone
As in Android, the route is practically the same, although there are certain changes and variations that you must take into consideration.
Open the browser application (Chrome or Safari).
Go to Google and then click on the images tab.
Click on the "share" icon, which is usually an up arrow or a (+) and scroll down to the option [Request desktop site] until clicking on it.
The desktop version will be displayed. Now you must click on the camera icon in the search bar and then choose the photo in your device's storage.
How to find an image with other web services
Learning to search for an image with Google or other services with the use of independent websites is also a good option. In the market you have some alternative options if you want to do a reverse image search, regardless of what mobile platform or web browser you are using.
Tineye.com
This platform is quite simple to use and widely recommended if you don't want to complicate yourself by following individual steps on each device, as the tool is generalized for any team.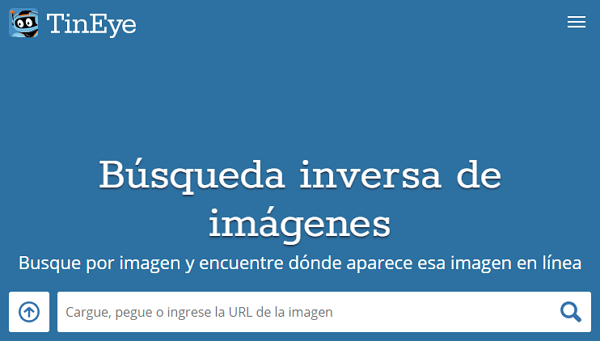 Enter Tineye.com by doing click here.
You will notice that there is a search bar, and to its left an arrow pointing upwards. In the bar you must add the link of the image you want to search, if it is hosted on the web.
However, if you want to find an image that is on your computer or cell phone, you must click on the arrow and search for it among your files.
The web will take you to the results in Google with all versions of the image.
Bing.com
Bing is a search engine that belongs to Microsoft. It is currently the default search engine for iOS mobile devices (iPhone). As with other search engines, Bing has the option to search by images instead of text. You simply have to enter Bing.com, go to the search bar and among the options on the left select the camera logo, a box will scroll where you will have the options to search by URL or uploading the image, use the method you need and Bing engines will give you the results you are looking for in the blink of an eye.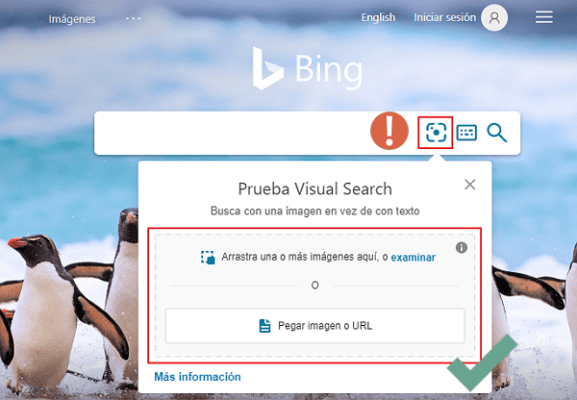 How to use an application to perform an image search
There are many applications that will allow you to perform a reverse image search on Android or iOS, which can prevent you from having to open your browser every time you want to search for an image. Here are some of the best:
Photo Sherlock
This application allows you to upload an image from the gallery or take a photo and do a quick reverse image search on Google and Yandex.
Download and install the app and then open it.
Tap the gallery or camera icon at the bottom and crop if desired. Also, click on "search" to find out where the image comes from.
Download Photo Sherlock for iOS: