Web
How to screenshot or take screenshot on Netflix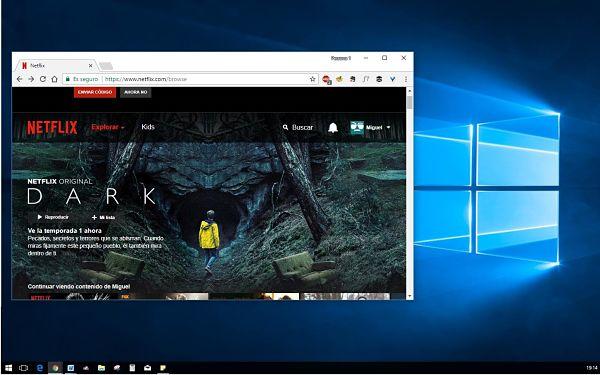 Netflix does not allow screenshots or screen recording. This is for good reason, which I will explain to you at the end of this post. But luckily, there is always a solution. With the method that I will present to you below, you can take screenshot on Netflix on Windows.
Not only does this solution require considerable configuration, it also takes a reasonably good system to run it. The trick is to use a virtual machine. Although setting up a virtual machine is easy, and you can use Oracle's free VirtualBox application , not many people are willing to create one. Most importantly, not everyone has a system that can run a virtual machine well.
Take screenshot on Netflix
If you want to take screenshot on Netflix on your Android phone or iPhone, consider looking for root or jailbreak options. Like the Windows desktop, the solution for phones is also complicated.
Create a virtual machine
Create a virtual machine for Windows 10 or the latest version of macOS High Sierra. If you are looking for an HD screenshot, I recommend that you go for a Windows 10 virtual machine because only the Netflix app for Windows and Edge can run Netflix in HD.
Set up the virtual machine and run it. Once on your desktop, open Netflix in your browser or in the app.
Screenshots on Netflix
Windows 10 and macOS have a built-in screenshot function, which is what we are going to use to take the screenshot. Better to have a screenshot utility that you can use with a keyboard shortcut.
Launch the MV machine and open Netflix. Play a movie or TV show and jump to the scene you want to capture. Once it's playing, click outside the virtual machine window so that the window is not in focus. Netflix will continue to play the movie inside the virtual machine. Use your screen capture tool to capture the screen, complete with captions.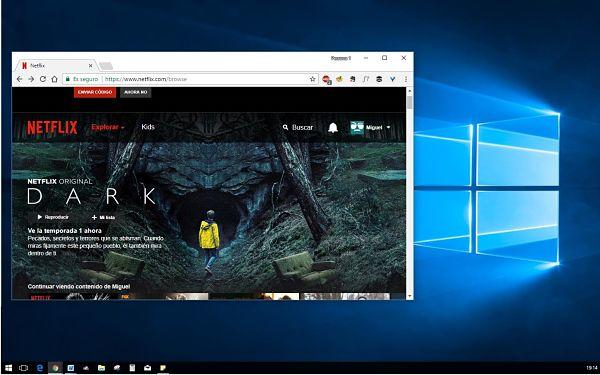 Of course, you will have to cut it to size and adjust. This is a hack type way of doing it, so there is a lot of work involved.
Your virtual machine will continue to run even if the window is not in focus and therefore Netflix will continue to work as well. Since it plays within a different operating system and is limited to only that environment, it cannot detect the screenshot tool you are using outside of it. It's like mounting a camera on a tripod in front of your screen. The camera cannot be controlled by the operating system on the system, so you are free to take pictures. This is pretty much the same, but obviously better.
Why is Netflix not allowing screenshots?
Captures or screenshots may be harmless, but screen recordings may not be. However, Netflix does not allow screenshots. And is that these types of services need to avoid piracy, so prohibiting recordings is necessary. Screenshots are just casualty. You know how they say, "They pay just for sinners."
It can be a lot of work, but with this method you can take screenshots of anything that prevents you from doing so. Taking a Netflix screenshot may not be important to many, but some may face this same limitation in other apps and this trick works just as well.