Web
How to schedule an email to be sent in Gmail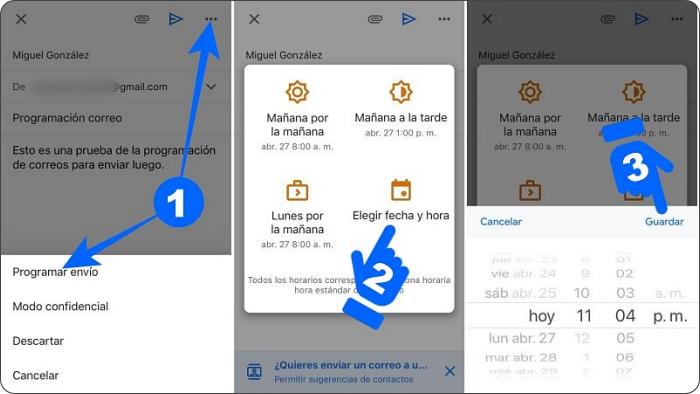 If you want to schedule an email in Gmail to send them later, in this post I will show you how you can do it quickly.
When it comes to sending an email, timing can make a big difference. It's not always feasible to do it right away, but you don't want the moment to pass either. For this reason, Gmail gives us the ability to schedule emails to send at the right time.
Schedule an email in Gmail
Although this feature has been available in Gmail for some time, you may not yet know how to schedule an email in Gmail to be sent later. You can set the time and date of sending your email. Here's how to schedule a Gmail send is explained .
Open your account from Gmail and click on the button Write to write your new email.
When you've written your email, instead of hitting the Send button , click the small arrow next to it and then click Schedule delivery.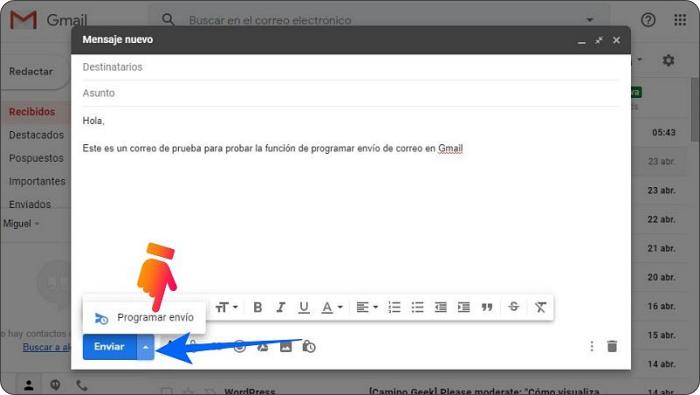 Below you will see that Gmail presents you with some options for scheduling email.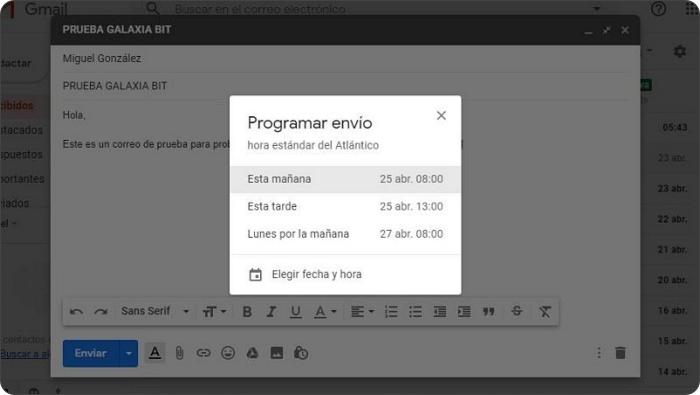 If those options are not suitable for you, you can click the Choose date and time option at the bottom of the list. This will allow you to change the date and time, according to your convenience.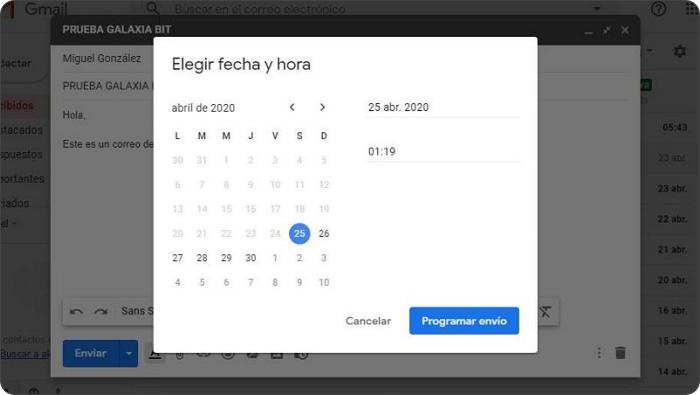 Having already selected the desired time and date, you can click on the Schedule delivery button . The email will then be scheduled for that particular time and date.
If you want to see all the emails you have scheduled, you can do so from the Scheduled link in the sidebar.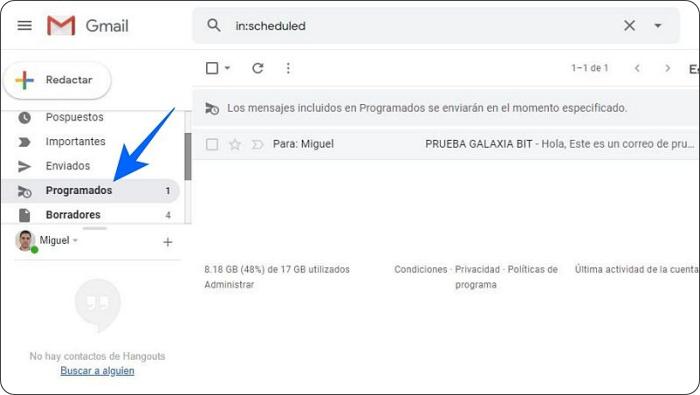 From there you will be able to see all the emails scheduled in your mailbox.
Schedule Gmail sending on cell phone
Of course you can also schedule the sending of Gmail email from the application on your Smartphone. Follow these steps:
1. Open the Gmail application and compose a new email.
2. When you're ready, click the 3-dot icon next to the Ship button and select the Schedule Shipment option .
3. Then it offers you several options, but if you are not satisfied, click on Choose date and time.
4. Finally, select the desired date and time. Then click on Save.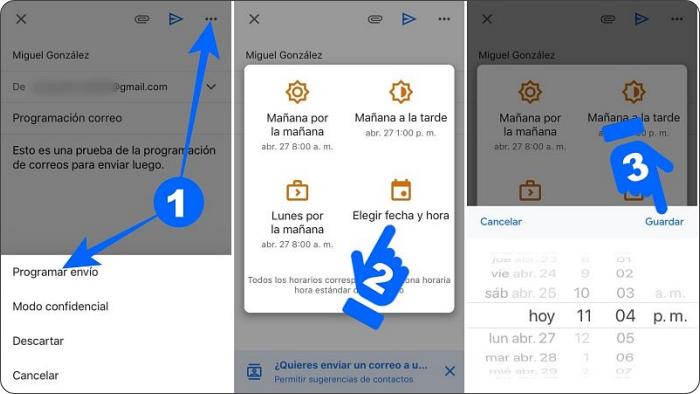 The email will be programmed in the mailbox to be sent on the date and time you have chosen.
Why schedule mailing?
There are many reasons why you would want your mail to arrive at the right time. For example, if you want your email to be visible in the recipient's mailbox when they start working.
The truth is that in many cases the punctuality of an email is extremely essential. And what better way to be punctual than scheduling the sending of our email in advance. Also, if we will not be in the office or on our computer, we can leave written and scheduled mail to be sent at the right time.