Web
How to recover long-deleted emails from your hotmail account? Step by step guide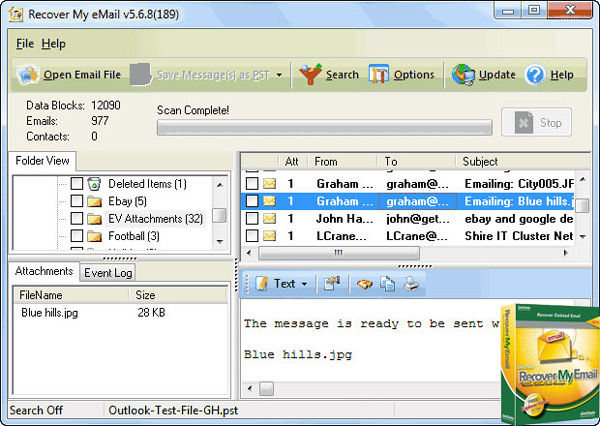 Hotmail has been listed for years as one of the best email servers, thanks to each of its functions and tools that provides excellent performance to each of its users.
It is possible that at some point you make the decision to clean the inbox or outbox and begin to delete some of the emails present . However, you can end up deleting some messages by mistake or needing them a few days or time later.
In the event that you end up deleting an important email accidentally, you can try to recover it through some methods that we will teach you below, even though it is no longer in "Deleted Items".
Is it possible to recover an email that I deleted years ago from Hotmail?
Being able to recover a Hotmail email is possible, for this it is necessary to perform some specific procedures that will allow all this to be carried out. Keep in mind that messages deleted after a period of more than 30 days can be easily recovered .
However, this changes when this time limit is exceeded, since the information will be completely erased from the server, in these cases it is necessary to perform some methods that will allow us to restore all this information.
It is very common that emails are accidentally deleted due to formatting, system errors or virus attacks, which can cause a loss of important information for the user. But, this is no longer a reason to worry, in these cases it is recommended to follow each of the steps that we will teach you below.
Steps to recover deleted emails from your Hotmail inbox
If an email has been deleted from your inbox or outbox and you are thinking about how to restore it to your email, then here we will explain what are the main methods and steps that you will have to take to be able to carry out all this successfully, taking into account that it can be important and valuable information.
In these cases you will have to follow each of the methods that we will teach you below:
From the "Deleted Items" folder
The first method that we present to you is to recover the emails from the "Deleted Items" folder . In general, every time an email is deleted, the system does not completely undo it, but instead sends it to that folder, which is very similar to the recycle bin on the Windows desktop .
This will allow you to restore it to the inbox in a simple and fast way, keep in mind that this can be done as long as no more than 30 days have elapsed since its deletion. In order to execute this you will have to follow these steps:
To begin, you will need to log into your Hotmail account .
Then enter the "Deleted Items" folder located in the menu on the left side of your screen.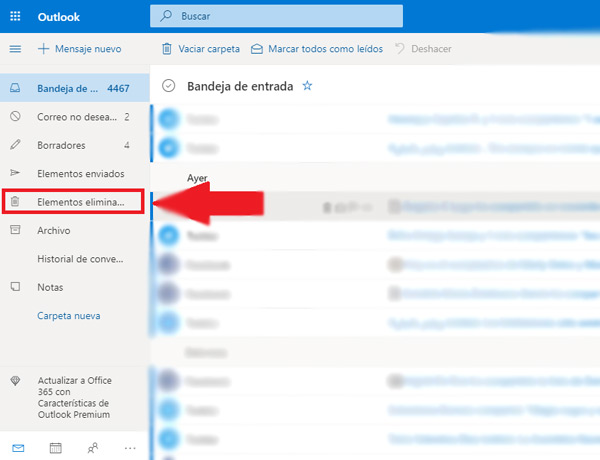 Once you find the message you want to restore, click on the circle next to the attachment and select the "Move to" tab and then "Inbox".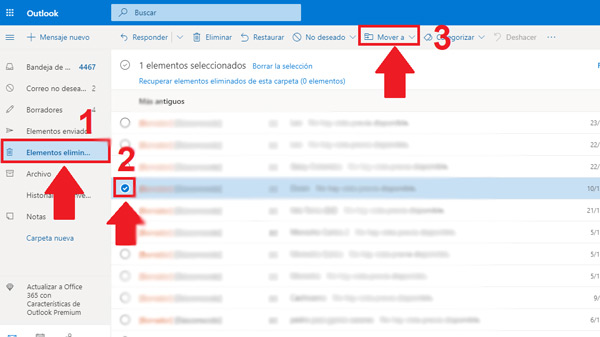 From the "Recoverable Items" folder
If your message is no longer in the Deleted Items folder, but has been permanently deleted, then the next step will be to enter the "Recoverable Items" folder . In general, from here you can restore all those emails that are more than 30 days old.
For this we have to follow these steps:
The first thing will be to enter the "Deleted Items" folder located on the left side of your screen.
Now at the bottom of the window select the option "Recover deleted items."

Then select the item you want to save, and then click on the "Recover" option from the tool bar or from the reading pane.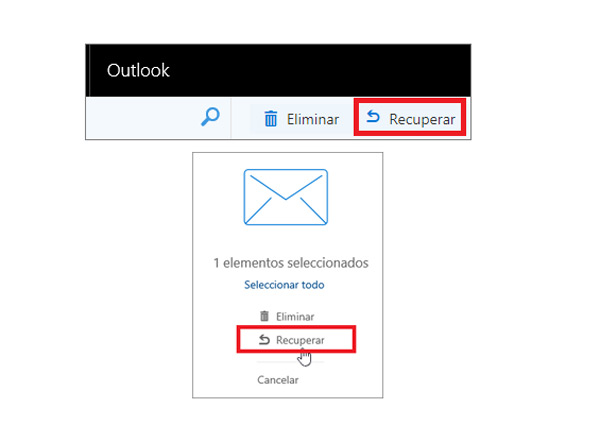 In the "Recover item" window select "OK".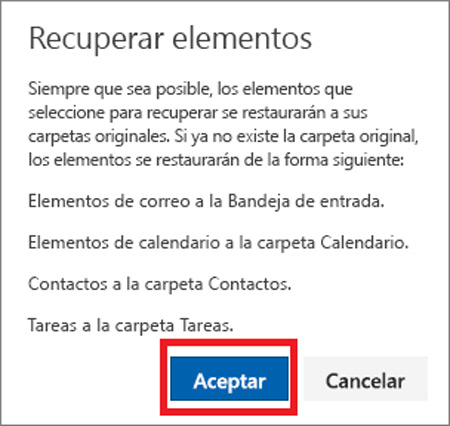 After this the item will have been recovered. They usually appear in their original folders, either to your inbox or outbox, calendar items go to calendar, contacts to contact folders, and tasks to task folders.
With EaseUS Data Recovery Wizard
Items in the "Deleted Items" folder cannot always be successfully recovered either for various reasons. If this happens to you, then you should try a file recovery software , in this case we can use the EaseUS Data Recovery Wizard, with which you can begin to restore each of your previously deleted emails.
Once the EaseUS software is installed, you will be able to do all this through three simple steps which we will mention below:
When EaseUS is installed on your computer, the next thing to do is to  run the program.
Next, scan the device or email where the information you want to restore is located.
Finally, select the data you need and click "Recover".
List of the best programs and applications to recover sent or received emails that have been deleted in Hotmail
Getting to delete an email by mistake can be very easy, this can happen for different reasons. However, being able to recover it does not always end up being a very simple task to achieve.
That is why on many occasions we have to resort to data recovery software, which facilitates this task and we can obtain those important data again.
In this way, here we present you the best programs to recover those emails sent or received that have been deleted from your Hotmail account.
Stellar Phoenix Outlook PST Repair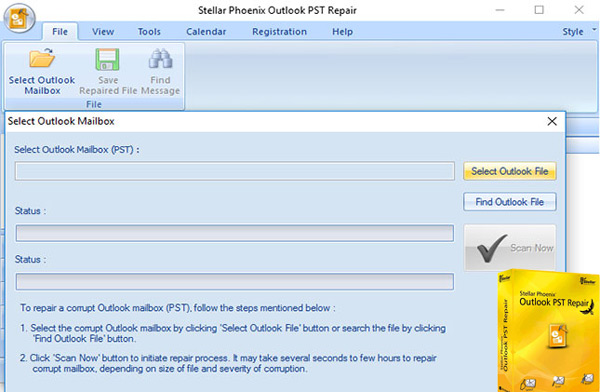 Stellar Phoenix has become a very reliable tool for most Hotmail users, it will allow you to safely scan all those damaged or deleted files, as well as attachments, emails, notes, contacts, among others.
It is currently compatible with Hotmail versions 2016, 2013, 2010, 2007, 2003, 2002 and 2000. Each of the files found by the system are saved in a PST file where the user must import it directly into Outlook.
Among its main characteristics we find the following:
Allows you to recover deleted emails and articles .
Repair PST files into a new PST file.
It allows you to perform a selective recovery.
Files larger can be separated.
They support password protected files and encryption .
Reset messages from emails can be stored in different formats ( MSG, HTML, PDF, and EML ).
Mini Tool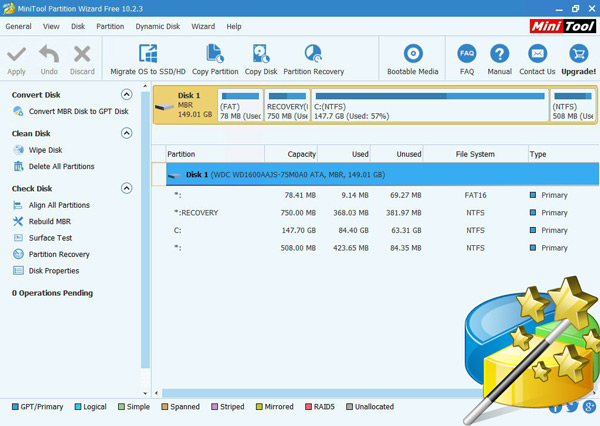 This tool has been created mainly for email data recovery, where users can choose which partitions they want to scan to find the information they need. They can also select a specific folder to scan it and find the message they want to find.
As for its operation, it is very simple to install and use, it has a large number of functions that will help you achieve the best results.
It stands out mainly for presenting a high-speed scan in all email folders and PC hard drive . In addition, it runs a very complete analysis to recover deleted emails from your account and, finally, it is very reliable and safe to use.
IUWEshare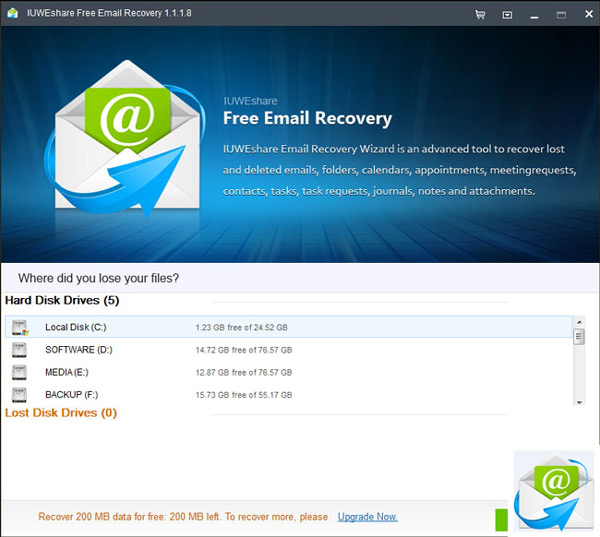 IUWE is paid software that is available for Windows computers . It is in charge of helping you to restore all those emails that have been deleted from your Hotmail account . In addition, it helps you to recover the entries of contacts, magazines, calendars, among others.
It also gives you the ability to rediscover permanently deleted items and encrypted files. As well as repair damaged PST files where you can verify the details prior to recovery. This software is compatible with different email formats, which will make it easier for you to use it.
Systools Outlook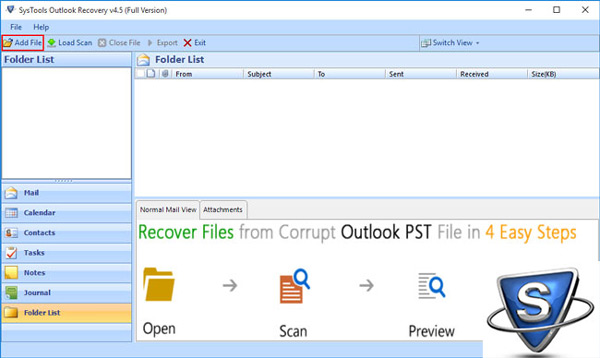 Systools is one of the Outlook tools capable of recovering those messages that have been deleted for more than 30 days, it also helps to repair damaged files, where it creates a new one or simply repairs them for better performance. It provides you with an excellent 100% safe operation. It is worth mentioning that this program is available for Windows and is paid.
It has tools to recover all the items in the mailbox, capable of saving encrypted items, provides an option to save PST files in different formats and supports the 2016-2000 versions of Outlook and Windows.
Recover my Email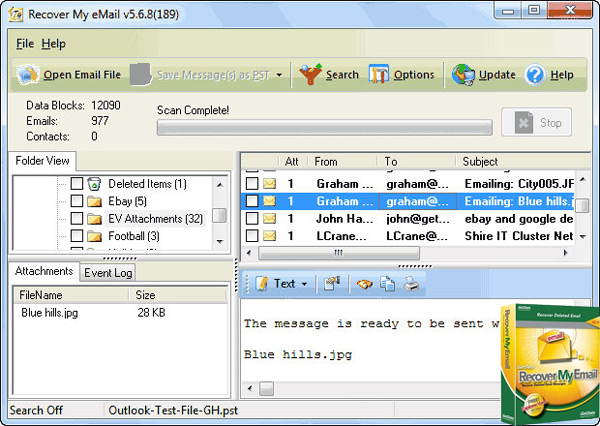 Finally, we present Recover, a tool capable of recovering any type of data, including permanently deleted emails, it is also capable of correcting files in poor condition and works with a size limit of 2GB . As for its use, it is very simple, does not require any type of experience and is available for the 2002, 2003, 2007 and 2010 versions of Outlook.
Recover has different functions that allow it to perform well during its development, this is how it is capable of recovering any type of file, allowing you to view deleted files, and all email attachments.