Web
How to log out of Netflix on all devices remotely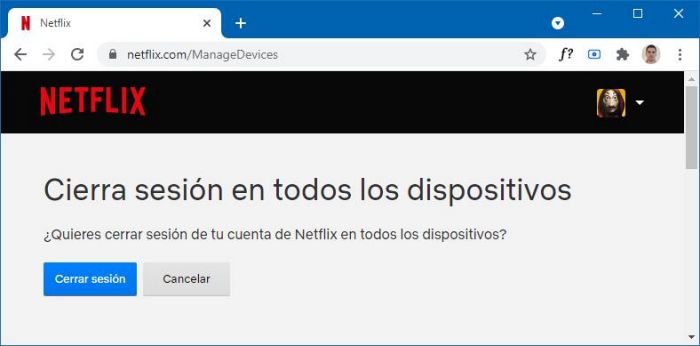 If you suspect that your account is being used without your permission, then you will want to remotely log out of Netflix and revoke access to your account. To do this, you must log out of all devices that have your Netflix.
Although you can already make your Netflix profile private with a password, if you share your account or someone has access without your permission, they can see your personal information. This includes your phone, email, and the last four digits of your credit card. Also, users with open sessions on your account affect the number of screens you can watch Netflix on.
As there is no function to close Netflix on other devices or one in particular, you will have to close it on all those that are connected, including mobile devices, browser, Smart TV, etc. Let's see below how you can do it.
Sign out of all Netflix devices
# 1. Open Netflix in your computer's browser and log in with your account.
# 2. Click the profile drop-down menu in the upper right corner and select Account.
# 3. Scroll down to the Settings section and click the Sign out of all devices link .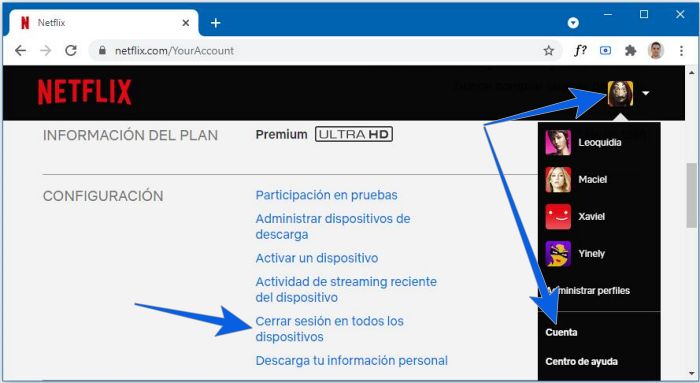 # 4. On the next page click the Sign out button to confirm and close your Netflix on all devices.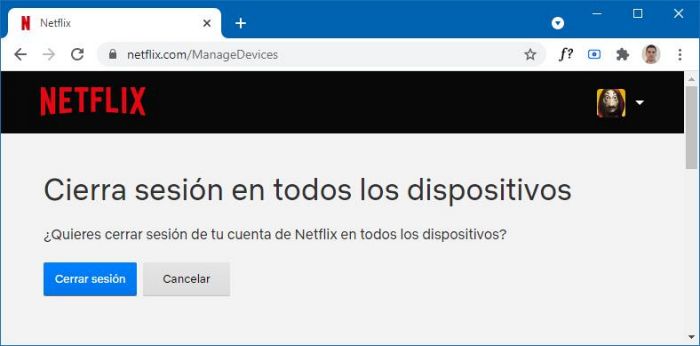 No authentication is required, so the user does not have to enter the password to authorize the change. This means that anyone with access to your account can do it.
Netflix remote logout can take up to 8 hours to run on all devices. Once completed, you will see a summary of your account information.
Change the password so they don't re-enter
If I change the Netflix password, does it close on other devices? The answer is no, but this is the second step to ensure that they do not re-enter your account without your permission. If you have had to log out of all devices or have been disconnected, then you must change your password immediately.
Then make sure everything is safe. The billing and account information available to anyone connected to your account is a security risk. We typically use the same email and phone number for different services, so this exposes us to potential risks.