Web
How to Know When Your Emails Have Been Delivered and Read With MailTrack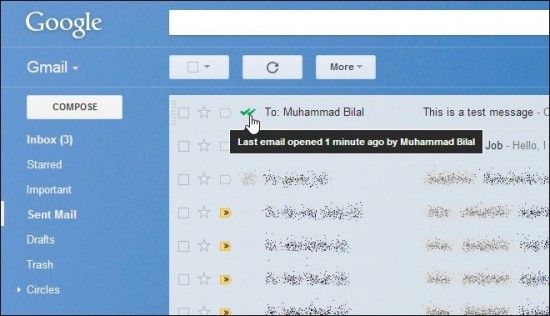 The Outlook email services configured under an Exchange server allow you to be notified when your email has been read, or at least when it has been opened by the recipients. But this function is not available in other services such as Yahoo or Gmail, so in the case of the latter you can use the MailTrack extension available for Google Chrome.
This little tool for Chrome automatically tracks all your outgoing emails from your Gmail account and lets you know if the recipients have read your email message or not. The extension uses a WhatsApp-like function, which shows the double check below the messages read, indicating that they have been delivered successfully.
For example, when sending an email to one of your contacts, a green check mark will appear in the sent emails folder next to the message. When the recipient reads the message, the check mark will be replaced with a green double check, indicating that the email was read by the person it was sent to.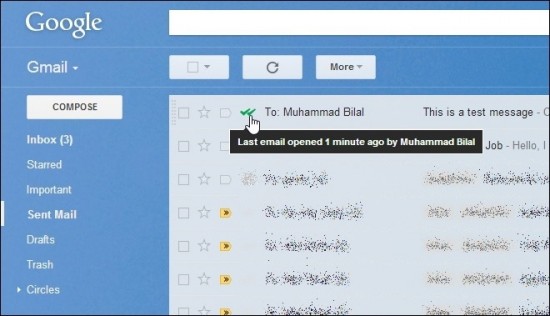 The extension is extremely easy to configure. After downloading and installing the extension in Google Chrome, MailTrack immediately launches a new window in which you can enter your Gmail account. After doing this, you will also need to give it the appropriate application permissions so that MailTrack can access your email account.
Those are the only steps you need to configure the extension in your Chrome browser, the rest of the work is done by MailTrack. You will not need to do anything else on your own to find out if your emails have been read by their recipients. We must emphasize that MailTrack will only work when you write and send your messages directly from Gmail, so it will not work when you use an email client to send your email.
Any message you write from Gmail will be followed by MailTrack. You will be able to check the current status of your messages by hovering the mouse pointer over the check mark. The date and time the email was received will be displayed, accompanied by the name of the recipient.
MailTrack works by embedding a small snippet code in the header of every outgoing message. If you are concerned about your privacy, the developers of the extension have admitted that they do not track user information in any way, and all data is kept 100% safe and private.
You can download and install MailTrack from the Chrome Web Store with the link below.