Web
How to know if I am in Infocorp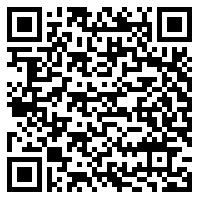 Infocorp is the entity where all current and unpaid debts in Peru are reported. If you have ever wondered " How to know if I am in Infocorp " due to some debt, you are in the right place. In this updated guide you will learn how to consult your credit information registered in Infocorp. Likewise, you will learn certain relevant data related to this credit information and how being on this list of debtors affects you.
To begin, you should know that when you apply for a loan or when you receive a credit card, you enter Infocorp because you have a current debt. Therefore, being in Infocorp does not necessarily have to mean something bad. However, it is the qualification in said registry that you should be concerned, since it prevents other banks, lenders or companies from approving the credit that is requested. Below you will see how is the procedure to follow to know this data.
From the SBS website
Previously, it was possible to check your Infocorp status from the Equifax website for free, but this option is not currently available. Therefore, you can only make your query from the SBS website, using the followinglink to access and carry out the steps indicated below:
Click on " Debt Report."
Click on the option " Register ".
You must check the box " I declare to agree with the conditions of use."
Enter your National Identification Document (DNI) and email, it must be one that you currently use because you will need it to receive the verification code. Check the box " I have verified that the email entered is valid " and press " Next ".
Enter the confirmation code sent to your email and click " Next ".
Create a secure password of at least 6 digits that contains a capital letter, a numeric character and a special character. It is recommended to save this password somewhere so as not to forget it. Once completed click " Next ".
It will be necessary to enter basic identification data and others such as the date of issuance of the DNI for which you must have this in view. Once this is done, press " Continue ".
You will be able to see the confirmation that the account has been created, just click " Finish ".
You will need to be redirected to the SBS Online Services page, otherwise you can use thislink to enter. Log in with your ID number and the password you just created.
This will be all that is necessary for you to know your credit information registered in Infocorp. In addition, once the account is created you can log in and make inquiries as many times as you want. Your credit information should be reflected from the month following the date you get it, but updating the platform may take a little longer in some cases.
From the SBS application
It is also possible to check your credit status for free through the SBS mobile application. To start, download the app that corresponds to the Operating System of your mobile device. If you have Android, you can get it from the Play Store by following thislink. If you have an iPad or iPhone, access the App Store using thislink.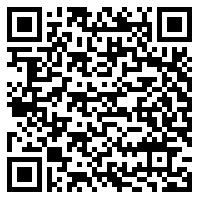 SBS App
Developer:
Online Studio Productions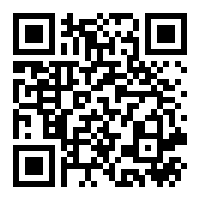 SBS App
Developer:
Superintendency of Banking, Insurance and Private Pension Fund Administrators
Once you have downloaded the application, simply select the option " < font>Debt Report ". Then, you must enter the identification data indicated by the app, you may need to have your ID nearby to verify the Ubigeo data and the date of issue. When completing the form, click on " Consult " and you will be able to access your debt report.
Note : While it is a viable option, users have complained that the information in the app is not updated very frequently. Therefore, it is best to register on the website indicated in the previous section to avoid this inconvenience.
Through branches
Another method to find out your credit record is to go to an SBS Customer Service Center. Simply go to the office of your choice with your ID or passport and request your commercial report. The staff that attends you there, must deliver the report to you in print and free of charge.
Also, if you have any questions or want to make a claim, you can do so at this time. If you do not know the location of a center close to where you live, click on the followinglink. In this way, you will be redirected to a page with the list of customer service offices.
Other options
There are other centrals where you can check your credit history or even know someone else's to see if you can trust them. However, you should know that they commonly request a payment in exchange for the information requested. Here is a list of the main credit bureaus in Peru :
Equifax
Although before it had a web service, now you must go to their offices to check the credit history. In addition, it is offering companies and individuals a detailed Infocorp report about third parties, at a cost of 30 soles. If you want to know the points of sale, just click on thislink to go to the page.
Experian or Sentinel
With this risk center you will be able to make your inquiry online without any inconvenience. However, you must create an account on the platform to have access to your credit report. To do this, simply follow thislink to Sentinel or thislink to Experian and create an account with your details to consult.
Frequent questions
In this section, some of the questions that users most frequently ask regarding the credit history registered in Infocorp will be presented. By knowing the answer, you may gain more clarity on this topic.
What is the credit rating alert
This is the information present in the credit bureaus with which the debtor is rated. The SBS rating is divided into: Normal, Potential Problems, Poor, Doubtful, and Loss. Each one is more serious than the previous one and the subject is rated with one or the other depending on the amount of time he is in arrears in the payment of consumer or mortgage loans.
How to get off the Infocorp blacklist
The only way to get off this list is to pay off the debts you have. Subsequently, you can request the entity to which you make the payment to send the solvency report to Infocorp so that the data can be updated. The update should be reflected in the first days of the following month, but it may take a little longer.
If the information in the report has not been updated or is incorrect, you have the possibility to fix this problem by making a report. To do this, you must go to the risk center service center and request the status update. Remember to come with the necessary tests so that the financial institution can review them and solve the problem.
What does not qualify in Infocorp mean
This means that you do not have any type of registered debt, since you have not applied for a loan and you do not have a credit card. At this point it should be noted that it is not bad to be in Infocorp, as long as it has a good rating such as "Normal", which means that you pay your debts on time or with arrears of less than 8 calendar days.
You have seen in the article how to know if you are in Infocorp and know the information related to the debts you may have. The best option for this consultation is the SBS website, since it is a completely free and up-to-date method. In addition, you should know that it is important to maintain solvency to avoid problems in the future.