Web
How to join videos: programs, applications and websites to combine videos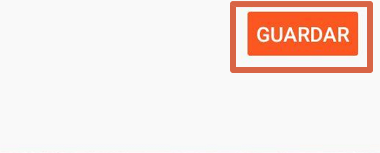 Combining videos can be stressful and complicated, especially for someone who doesn't have the proper technical knowledge. Well, you might think that the only way to do it is through the use of advanced programs, special for this task, such as Camtasia, Premiere, Vegas, etc. Something that is not really true, since there are other simpler ways to join two or more videos in a single project.
These alternatives are much more accessible than the Adobe Suite programs or similar. Some are even installed natively on your computer. Best of all, they are free tools and applications that you can use online or install them on your mobile device to create or edit your videos whenever you need it. Read the following post carefully to learn everything you need to know about this topic.
With online tools
Many developers have chosen to include their applications or tools in a web version. Something that is more accessible, functional and easy to understand for users. That is why the first part of this post will be dedicated to websites designed to join or combine videos.
Clipchamp
This super useful tool allows you to cut, join, divide, adjust and many other necessary functions in video editing. Its use requires theregistration within the platform, which you can do using your email or Facebook account, totally free. Once inside Clipchamp, you can use the free version to create your audiovisual projects. Although, if you prefer, you can buy the premium version.
However, acquiring a Clipchamp license is often unnecessary, since the "Free" mode is very complete in terms of functionality and available tools. A great advantage of this platform is that it allows including audio, supporting up to + 40k. In addition, it does not include a watermark in the final result of the project.
On the other hand, Clipchamp not only allows you to combine videos, you can also create them from scratch using its practical templates, suitable for every need or theme. You will find templates for weddings or advertisements, which you can modify at your convenience to obtain incredible results.
However, it is important to mention that the real disadvantage of Clipchamp is when exporting the files, since this is where the restrictions of the premium version are present. It only allows saving in 480px resolution with a default compression. A couple of details that could bother you if you want to broadcast for Social Media or at corporate events.
Next, you will find a step by step in which you will be shown the basic aspects of the web, this will help you to have a clearer idea of ​​how to use this tool. It is important that you know that the Clipchamp platform is entirely in English. However, if you do not have knowledge of the foreign language, you can translate the web with the help of Google.
Register with Clipchamp by selecting any of the available options to access the functions.
Select " Create a video " in the left sidebar.
Choose the size of your video by clicking on any of the options (you can change this later if you are not convinced by the one you used).
Note : Each size has a small description below, it indicates what it is ideal to use that proportion for.
Once you select the size of your project you will appear in the editing screen. To upload your videos click on " File Search ".
Search your computer gallery and select the videos you want to combine.
Wait while the program loads the content.
When everything is ready, drag the videos to the timeline and edit the project as needed. For this you have quite useful tools on the web.
Finally click on " Export " to save your video edit.
When everything is finished you can choose the destination path of the file, in case you want to keep it on your computer.
Clideo
This online video editor not only allows you to combine several videos into one, but it also incorporates several editing tools, such as rotating, cutting, dividing, compressing or modifying the size of the file in question. It offers aFree fully online version that supports various video formats, including AVI, MP4, WMV, MOV, etc.
The steps to follow to use Clideo are very similar to those of other websites of the same style, find the files, upload them to the editor to change any detail you want and export the project in the selected quality. Three simple steps that will allow you to carry out audiovisual projects with professional quality.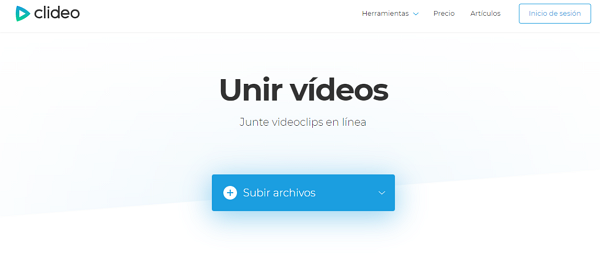 Movie Maker Kizoa
An online variant of the well-known Windows video editor that was replaced in version 10 of the same Operating System. When enteringMovie Maker Kizoa you can create your projects from video clips stored on your computer. Although at first you will not need to register to use the tool, you will have to do so when exporting the file.
So it is recommended to register in advance to avoid any interruption during project storage. Once this is done you will only have to load the content to edit. For which you can decide between uploading it from social networks or the computer's file library.
Then you will have to wait while Movie Maker Kizoa processes the information and edit whatever you want. For this you will have different tools that will allow you to work in a fluid way and obtain an almost professional result. Finally, select the output format of the file and download or share it on your social networks.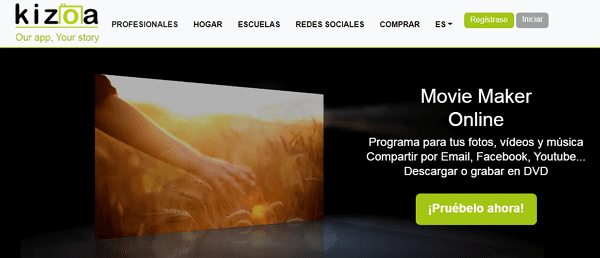 Desktop programs or applications
There are many desktop applications for joining or combining videos. Which are simple to download and use, even for novice users. Some have more advanced tools than others, depending on the version you are using or the functionality of the program.
However, there are several options that help to complete this task without needing to be an expert editor. They are described below:
Photos (Windows 10)
Users with computers with Windows 10 Operating System do not need to resort to external sources to edit their videos. On the contrary, this version has a natively integrated editor, in which you can upload two or more files and combine them into one. However, it should be mentioned that the options in this tool are very basic compared to other online alternatives.
However, if you are looking for quick editing, with the Windows 10 "Photos" application you can trim, divide, combine and even add transitions or text to the video. Its use is very simple, you simply have to explore the multimedia library of the computer, load the videos and edit them as appropriate for your project. Then you can export the file in the quality you choose to save it on your PC.
Wondershare Filmora Editor
It ranks as one of the most used alternatives by users looking for simple options when editing. This program compatible with Windows and Mac OS, can be downloaded for free from theofficial website. However, it only works for 9 days, since after this time you will have to acquire the premium use license to continue using it.
With Filmora you have access to various editing options, such as join, cut or divide. In addition to including visual effects, such as transitions or video effects. In the same way, you have the option of incorporating audio into your projects to make it more professional.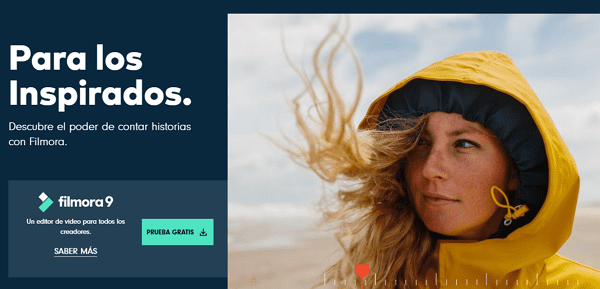 Movavi video editor
It is similar to the previous tool. Movavi Video Editor allows you to edit and unify several videos in a single project. In addition, it has a great advantage, this program supports audio editing in timeline, best of all, it is also compatible with Windows and Mac. On the other hand, its complete toolbar includes professional finishing effects, such as like chroma key and slow motion.
Like other programs of this style, Movavi supports the export of files in different formats, including MP4, MOV, WMV, FLV, MPEG, among others.
Apps for iOS and Android
If what you are looking for is something more practical that you can use from your cell phone and obtain files with the same quality that you would obtain from the PC, the best option for you, are applications that allow you to combine videos on your mobile. There are many available on the market, you can even find apps from programs like Filmora, which are compatible with Android and iOS.
YouCut