Web
How to find out a person's cell phone number: effective methods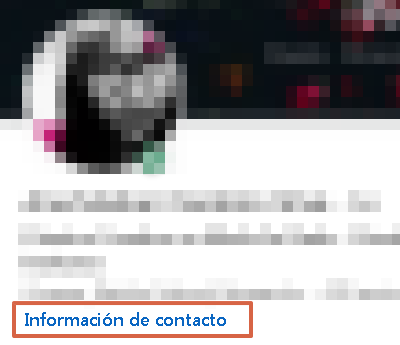 In this text you will find a list of the different means that you can use to find out a person's cell phone number. If it is someone who is difficult to contact or, on the contrary, is a very active user in different social networks, in this post you will learn several alternatives to find out their phone number. If you need it urgently or if it is a regular situation, do not miss this information.
Knowing the phone number of a person you know is a complicated but not impossible task, since there are different methods to achieve it. Although it may seem like an exaggeration, it is possible to turn to paid tools or services of this type to find someone's contact information. Likewise, there are several free resources available to basically anyone with an Internet connection.
Using social media
Currently, most platforms suggest you sync your contact information for a better experience. Likewise, these data can be included during registration to the social network. Therefore, one of the most effective methods to find out a person's cell phone number is by searching for it on their social media profile.
In this sense, it is important to bear in mind that users could configure this information as private or simply not include it in their profile. In case it is available, you will be able to know the number of a person using this short guide.
Facebook
If you want to find out someone's number through Facebook, the first thing you should do is enter their profile. To locate it, you can enter its name in the search engine and select the account in which its photo appears, this part of the process will be much easier if you already have it added. Once in your account follow these steps:
Click on the " Information " tab .
Select " Basic and contact information."
By doing this, you will be able to see an information box on the right where the contact information will be visible , there should appear the telephone number and / or email of the person.
This same information box includes other data such as sex, date of birth, among other basic personal data.
LinkedIn
Another very useful social network to locate a person's contact information is LinkedIn. Registered users of this social network seek to be located for professional reasons, so they do not usually hide their data.
The phone number is extremely important contact information in this area, so you will most likely be able to find it without problem. You simply have to locate the person's profile through the search engine, enter it and click on " Contact information " to view this data.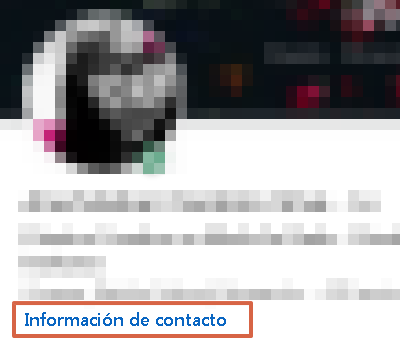 Other RRSS
Generally, a similar process must be followed in other social networks to find out a user's cell phone number. But on some platforms, such as Instagram, the information can be found at a glance in the account description or in the featured stories.
To check if the person has an account on other social networks where you can verify their data, you have two options. The first is to try to locate him with his first and last name on the corresponding platform. As a second alternative, you can do a Google search.
For more exact search results, first type the last name and then the first name of the person you want to reach. You can also include the term " social networks " or directly the social network where you want to search.
Searching in google
If the phone number is found publicly online, it can be located with a search on Google. However, this is recommended only if you have the full name and other relevant information such as the residence address or email.
This method is extremely simple, simply enter the last name and first name of the person you want to search for along with the contact information you have at your disposal and press the magnifying glass to start the search.
If you cannot find what you want, it may be that this information is not publicly available or at least not in this way. It is also recommended to exchange the terms entered between: name / address and name / email.
Another trick to look up a person's contact information through Google is by entering the word " phone " after the first and last name. With this method, it will be easier to find the information that can generally be arranged in this order.
Using the telephone directory or White Pages
You can also find out the landline number of a person by looking in the telephone directory of the town where you live. Although you will usually only get the landline number, it can be very useful if you have not been able to locate their cell phone number.
On the other hand, if you prefer to stick with online methods, you can use the White Pages to find out a person's phone number. You just have to enter the relevant information such as email and city or address. This is the online version of the telephone directories, so it is an extremely comfortable and convenient method.
In this sense, it is important to consider that you should use the White Pages of the country where the person whose number you want to know resides. To find it, you can do a quick search on Google, for example " White Pages Spain " or " White Pages Argentina ".
The drawback with this method is that you can find the landline number and not the mobile. You can enter the White Pages of the following countries by clicking on their name:Spain,Argentina,Mexico andChile.
Payment methods
Finally, there are paid methods with which you can find much more than the phone number of the person you are looking for. Among these is the option of hiring a private investigator or subscribing to services such asPipl.
In both cases, you can find a compilation of all publicly available information about this person, including their contact details, relationships with other people, and relevant recent activity. However, it is important to note that these services are often very expensive.
This is a list of all the methods you can use to find out a person's cell phone number, where the use of social networks stands out, as it is the best alternative. However, some additional options are also shown to find someone's landline number with free or paid services online and offline.