Web
How to find a person by phone or cell number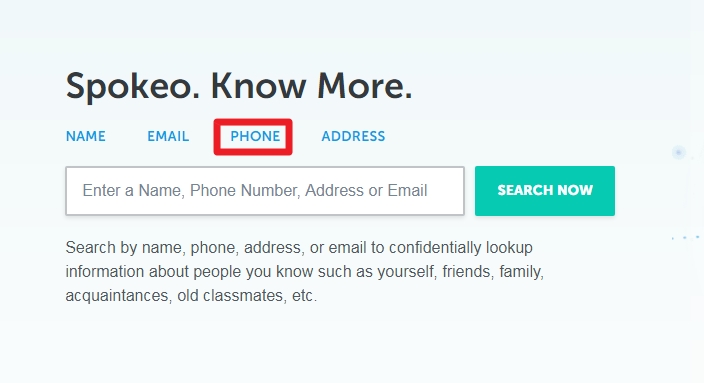 Unlike a few decades ago, today the world is more connected than ever. Therefore, no matter what the reason that leads you to undertake this search, it is currently possible to obtain information about a person just by having their telephone number, even if it is totally unknown to us. To do this, it is enough to take advantage of all the resources that the internet leaves within our reach.
In this sense, from tools as basic as Google, to other apps and platforms, there are different resources that can be useful to obtain information about the holder of a cell phone number. Although not all these methods are totally simple, in this post we will teach you everything you need so that you can learn how to search for a person by phone or cell number effectively.
Here are 5 methods you can use to find out more about a person using their cell phone number.
Through the Google search engine
The phrase "If it's not on Google, then it doesn't exist" has never made more sense. And it is that when it comes to looking for information about people, the Google search engine is one of the simplest alternatives by which you can choose to obtain traces of an individual from their cell phone number. Here we explain what you should do: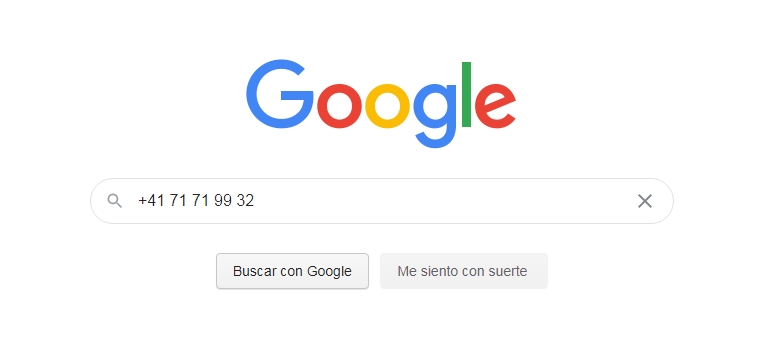 From your web browser, access the google search.
Then, type the cell phone number in the search bar and press Search with Google
If you are lucky, you will see information related to the owner of that number.
This may not be the most effective method to search for people by phone number on the internet, but it is very simple and in some cases it can give results in a very short time.
Using Instagram
In the past, it was possible to find a person's user profile on Facebook just by typing their cell phone number in the search engine. However, the new privacy policies no longer allow this. Luckily, the Instagram social network has a little trick that could be very helpful to find a person's profile. To try your luck this way, this is what you should do: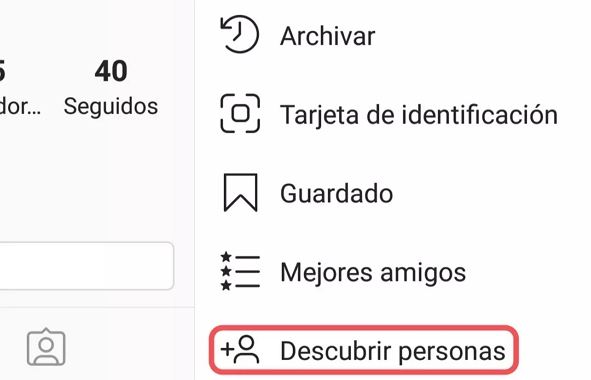 Register the telephone number of your interest in the directory of your smartphone.
Access Instagram from the same device.
Go to your profile and access Discover people.
Now go to the Contacts tab .
If the owner of the cell phone number you saved has a profile on Instagram, then you will see a suggestion to follow it.
In this way, we will not only obtain a direct communication source with this person, but we will also be able to obtain personal information about them.
Through WhatsApp

Although it does not guarantee to obtain much information, it is a valid method to obtain the name of a person and even see a photograph of it. And it is that just as you are thinking, we can use WhatsApp to access these details quickly and safely. You probably already have an idea of ​​how it is done, however, here we explain the step by step that must be followed:
Register in the number of your interest in your telephone directory with the name you want.
Now go to WhatsApp and check your contact list.
Locate the contact you just saved and click on it.
Click on the name you have saved and here you can see the profile photo and the real name of the person.
As we have said, this method is not 100% effective, since if the telephone number has not been used to sign up for WhatsApp, it will not appear in the contact list. However, if it works, you will have the opportunity to see the name of that person and their profile picture, something that can be very helpful to continue your search.
Using an online tracker
Another useful alternative to locate a person just by knowing their phone number is to use one of the many online tools that track the approximate location of the device. Although it is true that not all of them work, the truth is that after doing several tests, we discovered that Finding a Mobile Online is a fairly reliable and easy-to-use platform. To apply this method, the steps you must follow are the following: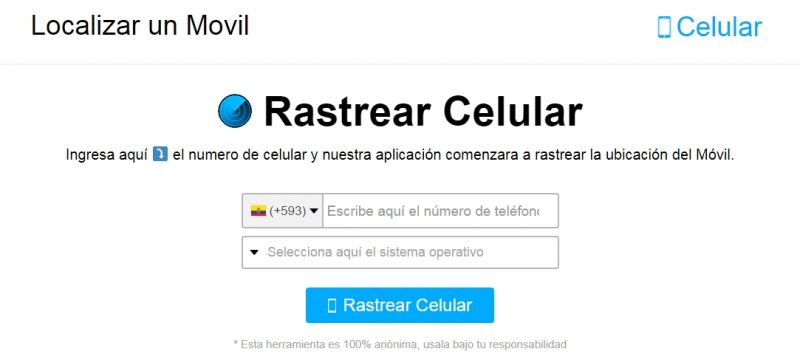 From your web browser, access Locate an Online Mobile from this link:https://comolocalizarunmovil.online/celular/
As soon as you open the page, you will see a box to choose the area code and enter the phone number to track.
Next, choose the operating system of the device (Android or iOS). If you don't know which OS has the phone, you can try one and the other without problem.
Press Track Cell.
Now the platform will show you information regarding the location of the cell phone.
Search from Spokeo

Spokeo is a platform that searches for information on more than 120 social networks and internet platforms simultaneously. If you do not know the name of the person you are looking for, but you have their phone number, don't worry, because through Spokeo you can enter this number and their search engine will scan the network and return results that could give you Useful information in case the holder of that cell number has linked their phone number to platforms such as Twitter, Instagram, Twitch, WordPress and many more.
To use this platform, what you must do is:
Access Spokeo from your web browser using this link: https://www.spokeo.com/
Once on the page, select the Phone tab located in the center of the screen.
Enter the phone number you want information on and press Search Now.
If the page manages to get valuable data, the results will be thrown immediately.
With all these alternatives, we hope that you are lucky in your undertaking and that you can obtain data on a person from their phone number. Remember to always be careful when doing this, since although all the methods that we have explained here are totally legal, it is your responsibility what you can do with the data you collect.