Web
How to download videos from any page, free and without programs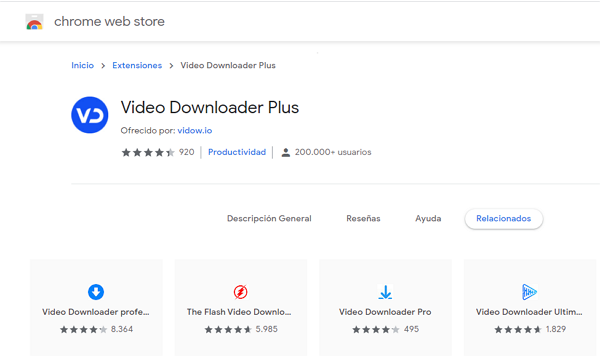 Downloading videos from any website for free and without the help of programs, such as Atube.me, can be a complicated task. However, there are other simpler methods that do not require the installation of applications. Which can be useful when there is not enough time to sit in front of the computer to wait while you install tools that take up a large amount of space on the hard disk and that you will only need on some occasions.
In this sense, extensions or alternative websites allow you to download videos from the Internet with good quality in less time. Best of all, some of them can be used from your cell phone, so you can download .MP4 files from Twitter, Facebook, Instagram or any other platform without having to use your computer. You can learn how to use each of these alternatives in this post.
With alternative websites
Pages that allow you to download videos from the Internet are not always effective. However, there are a lot of options that work and allow you to download files in .MP4 format in just a few minutes. They are described below:
Y2mate
It is a website that allows you to download videos from YouTube and other web pages without the need to install programs or pay expensive memberships. You just have to copy the link from the portal and paste it in the corresponding box. This alternative works both on mobile devices and on the computer, it also includes a file converter to .MP3 in case you want to get an audio version.
With this tool you can download in different file formats, including WMV, MP4, FLV, MO, MP3, MOV, WEBM, etc. To download videos using Y2mate you have two options, the first one is to access the website Y2mate.com/en68 and follow the procedure mentioned above. While the second is to use the quick shortcut, writing "pp" (Without quotes) at the end of the word "YouTube" in the URL.
For example: www.youtubepp.com/Watch …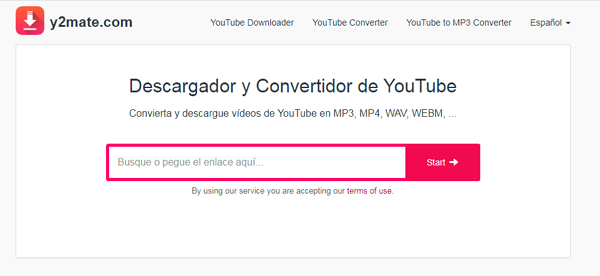 Savefrom
It is similar to the previous tool, it is used to download YouTube content for free and without external programs. As with y2mate, with Savefrom.net you have the option of entering the site es.Savefrom.net, downloading manually by copying and pasting the video link or accessing directly by typing "ss" before the word YouTube, in the url.
Remaining as follows: www.ssyoutube.com/watch …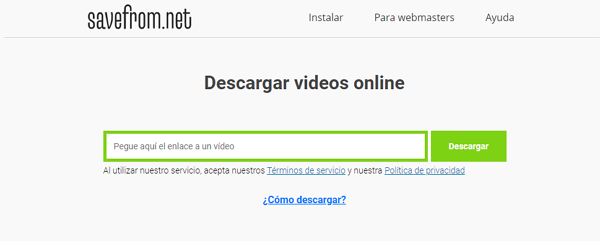 Downloadvideosfrom
This useful tool helps to download videos from different pages on the Internet, including social networks such as Instagram and Facebook. Its platform is extremely simple and the procedure itself does not take more than a couple of minutes. Just go to the Downloadvideosfrom site and copy the link in the corresponding box, then select the output format and choose where to save the file.
Something that is important to mention about this alternative is that it has many versions, such as Downloadvideosfrom.com/Instagram.php, Downloadtwittervideo.com/es/, etc. Which work in the same way, but differ in the source web.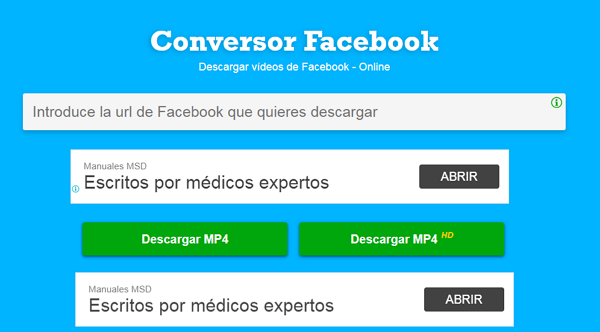 FB Down
It is a page to download videos from the famous social network, Facebook. It has an extension for the browser, which speeds up the download process, avoiding that you have to abandon what you are doing in your profile to go to FB Down. You must copy the link Fbdown.net in your browser. This, in case you want to keep any video of the platform.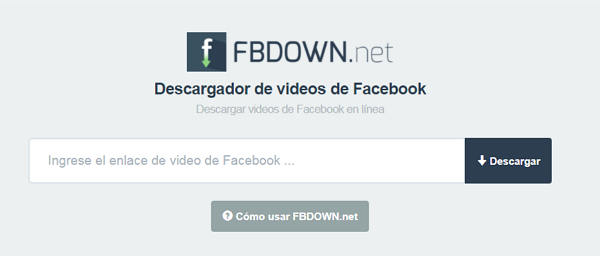 KeepVid
With this incredible platform you can download videos from 28 different sites on the Internet, including news portals, such as NBC and ABC. However, Keepvid.com does not support downloading content from YouTube. So you will have to use any of the other alternatives mentioned in the post if that is what you are looking for.
Another great advantage of this website is that, once the URL has been copied and converted, you will have the option of saving the file in 150 different formats.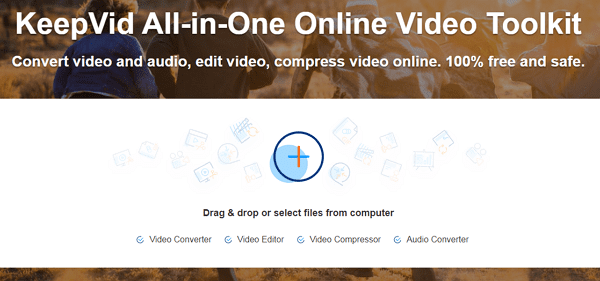 ClipConverter
It has its own browser add-on. ClipConverter.cc supports different websites and allows downloading of different formats, including MP3, AAC, MP4, MOV. However, it is important for you to know that subscription streaming pages are excluded from this service. Its operation is the same as that of all the previous ones, just copy the URL of the video, convert and download.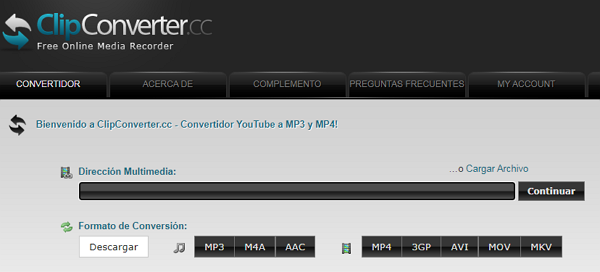 YooDownload
It is another of the competitors in the list of tools or sites to download free videos and without programs. YooDownload.com is compatible with social networks such as Facebook, Twitter and Instagram. Also, it supports downloading files from Vimeo, YouTube, Vid.me and SoundCloud.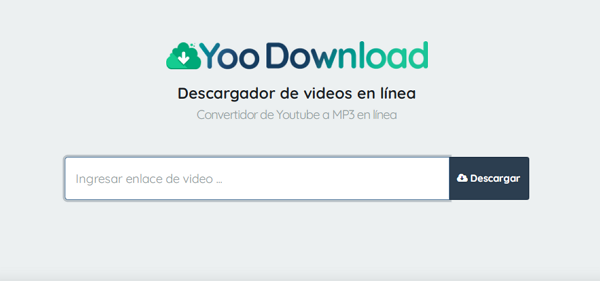 FB Down Private
It is a different section of the aforementioned FB Down. In this you can save files of private Facebook profiles, even when you cannot view them in the social network natively. However, Fbdown.net/private-downloader.php requires a couple of extra steps.
Once inside the wall or biography from where you want to get the video, press "Ctrl + U". This will open the source code, which you will have to copy and paste into the download field of the site in question.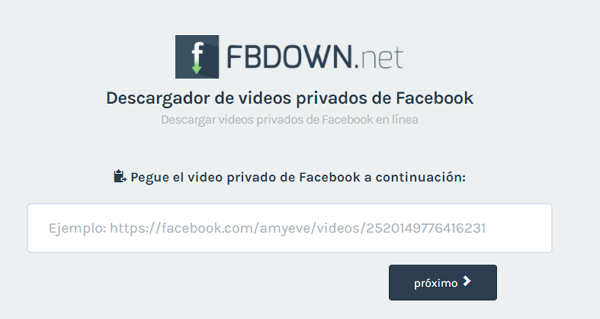 Fastest Tube
It works as an extension that is added in the form of a button under the YouTube video player. It allows you to download videos from this platform for free in FLV and MP4 formats, the latter even in HD quality if the file supports it. Go to Kwizzu.com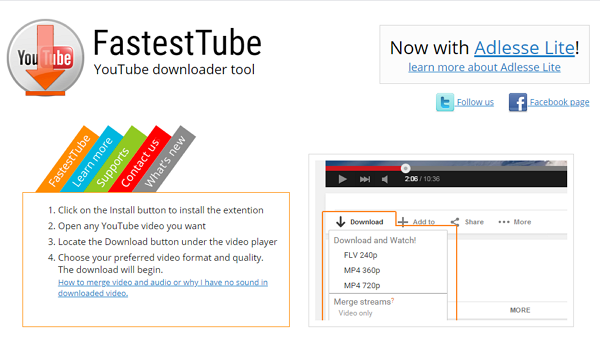 Apowersoft
This website allows the free download of videos in different formats, including MP4, FLV, WMV, MP3, WEBM, etc. from a large number of websites. Its main advantage is that it supports saving files in HD quality, as long as it is available. Apowersoft is compatible with different browsers, including Opera, Explorer, and Mozilla. Copy and paste the following link in your browser To powersoft.es/download-of-videos-gratis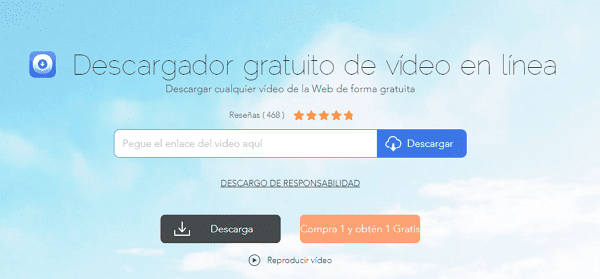 FLVTO
It is another of the pages that allows you to download YouTube content directly. You just have to write "fl" before the word "YouTube" to access the direct download link of the file. On the other hand, FLVTO.biz also has a web version in which you can paste the link and convert it to different formats, including MP3, to later download it to your computer or cell phone.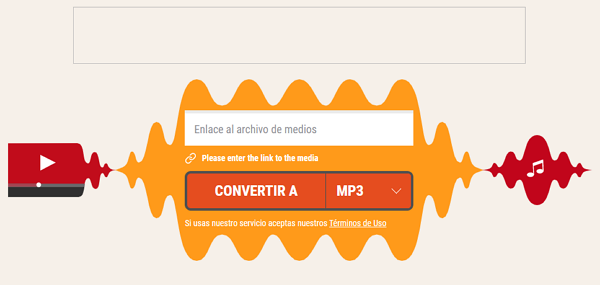 Using browser extensions
Another quick way to download videos from the Internet is by using browser extensions. These tools allow you to download files with the push of a button. Although there are many available in the Chrome Web Store, the most recommended is Video Downloader Plus.
With it you can download MP4 content from Facebook, Instagram, Twitter and other long list of websites. However, like many other tools, it does not support downloading from YouTube.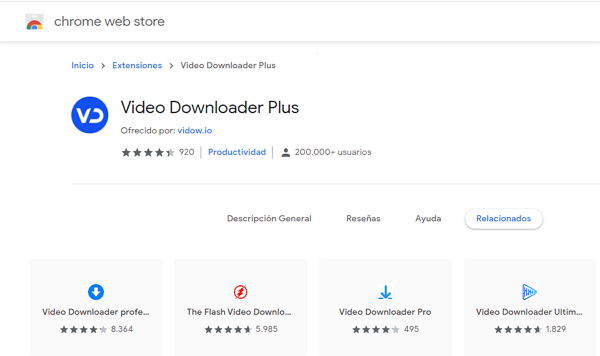 Alternative options
In case none of the above options convinces you enough, you will always have the option of using programs or desktop applications that help you perform tasks like the one mentioned throughout this post. Among the most used are VLC Media Player and VideoGrabber.net. The latter works as a converter and screen recorder, as well as allowing the downloading of videos from different sources on the Internet.