Web
How to download free MP3 music without registration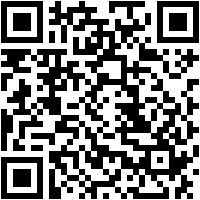 Some programs and Internet search engines allow you to download free mp3 music without registering. To do this, you only have to access their digital platforms and write the song you want to obtain, so that the download begins in mp3 or mp4 format. With this you will be able to get the melody for any other device (Laptop, Smartphone or Tablet) that is compatible with these playback formats.
In this tutorial, you will see a list of search engines and applications that allow downloading of music online. To use any of the options mentioned here, you just need to have a good Internet connection, the name of the song, the artist to search for, and enough storage capacity to download the file. After you get the song, you can save it or move it to a portable music player.
Download programs
Previously, many users did not use download programs since most of them downloaded malware files, which attack and damage the information that you store on your computer. However, there are currently several reliable alternatives that allow you to download files. With that said, check out the 6 best programs to download free mp3 music :
BitTorrent: it is a well recognized program in which you can download movies, series and music in mp3 format in short intervals of time.
iMusic : it has a music library and has a version available for iPhone, Windows and Mac. It is a paid program that has a free trial version.
Jdownloader: is a program whose operation is similar to RapidShare and Megaupload.
MP3Jam : is only available for Windows Systems.
Mp3rocket – This is a YouTube video to MP3 converter program .
uTorrent: it is compatible with most versions of Mac, Linux, Windows and, in fact, it has an application for Android OS. It is one of the most popular programs to download music due to its easy interface.
Using web page search engines
On the Internet, there are several pages that allow you to download free mp3 music. However, great care must be taken when choosing one, since it can have excesses of advertising, viruses or malicious files disguised as harmless downloads. In view of this, here is a list of the best search engines to find and download mp3 music :
8Tracks.
Amazon Music.
ExitosMP3.com.
Flowhot.
Free Music Archive.
Fulldiscographies.
Jamendo.
JungleVibe, Mp3XD.
NewAlbumReleases.
MegaSearch.
Best Torrent.
Mp3Juices.
MusicQ
SonicoMP3.
WoowMP3.
Android apps
For Android devices, you just have to go to the Google Play Store and download any of the applications that will be mentioned here. When you get the app, you just have to open it and follow the steps or details that specify each process. Having clarified this, here are some applications from the Play Store along with their descriptions:
Soundcloud