Web
How to download books from Google Books for free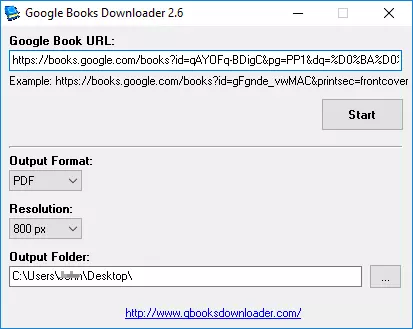 When it comes to digital books or eBooks, the Google Books platform has one of the most generous and comprehensive libraries on the entire internet. Thus, through this platform we can not only get practically any book just by using its search engine, but we can also read it from its own platform through a PC, laptop or smartphone.
However, many times we want to download that book on our own computer so that we can enjoy it without having access to the internet or being in Google Books. The problem is that the platform itself does not allow us to download all the books that are hosted in its library, but luckily, there is a method to download books from Google Books totally free and from the comfort of your PC or Smartphone, for which below we will explain how to do it.
Download free books from Google Books
The best tool that currently exists to download any book from Google Books for free is through Google Books Downloader. This application is completely free, easy to use and is available for both Windows and Android operating systems. If you want to use it to download your favorite books, this is what you should do: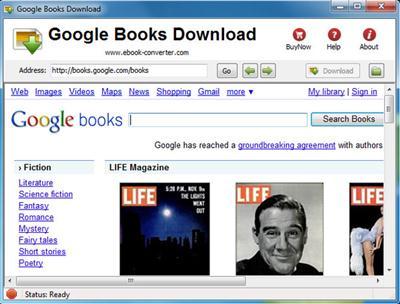 Download books from Android
Unfortunately, Google Books Downloader is not available on the Play Store. However, it is very easy to install it by means of an APK file and here we tell you how to do it:
From your Android browser, access the download page for Google Books Downloader and download the APK file of this app.
Download APK of Google Books Downloader
Access Settings> Security> Administration> and enable the Unknown sources option .
Now locate the APK of Google Books Downloader, click on it and complete the installation process.
To download a book, access the app, write the name of the book you are interested in and click Search.
Choose the option of your preference and the download of the book will start automatically.
Download books from Windows
Google Books Dowwloader also has a desktop version for Windows whereby you can download books in a few minutes and without much effort. The steps to follow to download digital books in this way are these:
Download Google Books Downlader for Windows from the following page:
Download Google Books Downloader for Windows
Install the program by following the steps indicated in the installation wizard.
Now go to Google Books from your browser and get the link of the book you want to download.
Once you do, go to Google Books Downloader, paste the link in the search box and hit Enter.
Now you will see the download options for Google Books Donloader, choose the download format of your choice (PDF, for example) and press Start to start the download.

Once the download is complete, you will be able to enjoy your book in the format you have chosen.
What do you think of this method to download books from Google Books completely free ? You no longer have an excuse to read and enjoy your favorite readings comfortably and without having to pay.