Web
How to create an account or register with Google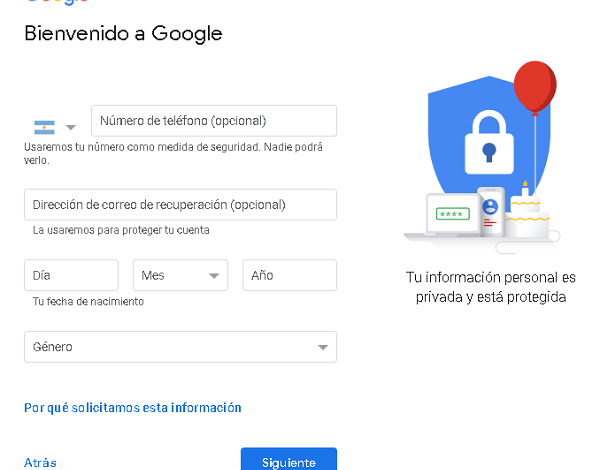 Creating a Google account or registering is extremely simple and provides you with a large number of additional tools that you can use, such as Gmail. The procedure may vary slightly depending on the device on which you want to perform this registration. Whether you do them from the PC, an Android or iOS mobile, the steps to follow to create a new Google account will be detailed below in this text.
Having a Google account will not only allow you to enjoy a much more personalized user experience when it comes to web search, but also at the same time will allow you to have a user account for all the services Google has to offer. As is the case of accessing YouTube with your own user or logging into the Play Store, to name examples.
How to register with Google
Google allows you to register an account in two ways: with a new Gmail account or using an existing email account (from other email providers). The decision, of course, is yours, if you are not interested in having a new email address, the option of creating a Google account with an existing email is the best option for you.
First of all, open the Google registration page from your browserhttps://accounts.google.com/signup.

In the form that appears, enter your personal information :

First and last name.
Username if you want a Gmail email address, but if instead you want to use an email address that you already have in another service (such as @ hotmail.com or @ yahoo.com) press "I prefer to use my email address current electronic ".
Enter your password and password confirmation.

Press the " Next " button .
In this new window, you must complete some optional information such as your telephone number or recovery email and others that are mandatory, such as your date of birth. After that, click " Next ".

Now you will be directed to a new window where you can read the terms and conditions of the service. It is advisable to read them and then press the " I accept " button .
And that will be it, you will have already created your Google account.
Once the account is created, you will be taken to the main account options page, within which you can customize everything that has to do with it. You can assign a profile photo, adjust privacy options, among other options.
From Android or iOS
Performing this procedure from Android and iOS devices is simple and you have two options for it. You can do it from your mobile browser itself by following the steps mentioned in the previous section or by downloading the corresponding application from the application stores using the following buttons: