Web
How to change gmail email username? Step by step guide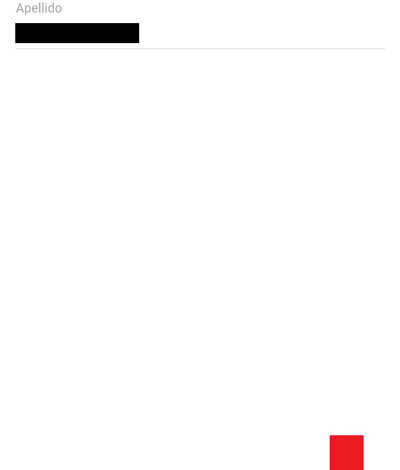 Thanks to all the tools that Gmail offers, being one of Google's most famous services, it is the email chosen par excellence by a large number of users worldwide . Since, this platform integrates great ease and versatility, compared to other email services that were commonly used long ago, such as Hotmail, Outlook, Yahoo, etc.
In this sense, when you create an email account from any device, you must enter a name and surname which, by default, is the data that is shown as the sender to other people when you send a message through this means. That is, it refers to the name that appears to the recipient each time they receive an email from you through Gmail . Since, although it is true, when each person sees a notification of a new email, they access their inbox and as a first detail, they see the Gmail username along with the email address and the title of the message.
However, for various reasons, people decide to change their Gmail username . Either due to a mistake made during registration, for privacy reasons, for work or professional reasons, among others. But, they do not have the necessary knowledge to do this quickly, due to the various options that the service shows in its configuration. For this reason, we have decided to detail the procedures to follow to carry out said modification through a computer or through your Android device .
Steps to change the username of your Google Gmail account
As we indicated, it is necessary to have full knowledge about the steps to take when you want to make a change to the username of your Gmail email account . For this reason, below we will inform you about each process to follow, in case you prefer to do it through your computer or if it seems better to do it with the use of your mobile, for greater comfort.
From the computer
Before starting with the step by step of this method, it should be noted that it is a clearly simple procedure that you can complete without the help of third parties . So, you have to do the following:
To get started, open the official Gmail email website from any browser on your computer (it doesn't necessarily have to be Google Chrome). In order to do so, enter your email address along with your password in the fields indicated . In some cases, you may already be logged into your account and, as a result, go directly to your inbox when you proceed to open the Gmail website . There may even be the situation that you log into another account but if this happens, you just have to log out and enter your data to access it, of course.
Subsequently, go to the top right of the inbox and look for the gear-shaped icon that is located just below the icon of your profile image or, failing that, an icon with the first letter of your identification. This, to access what is known as "Configuration ".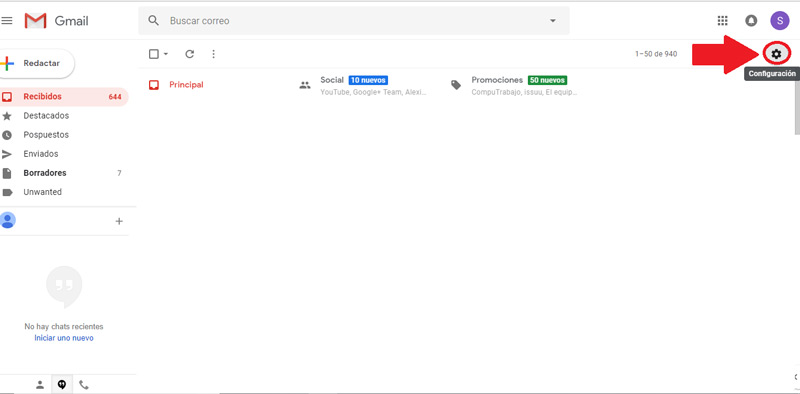 Once you click on the indicated icon, a small drop-down menu will appear. In this menu, look for the option with the name "Settings " and click on it.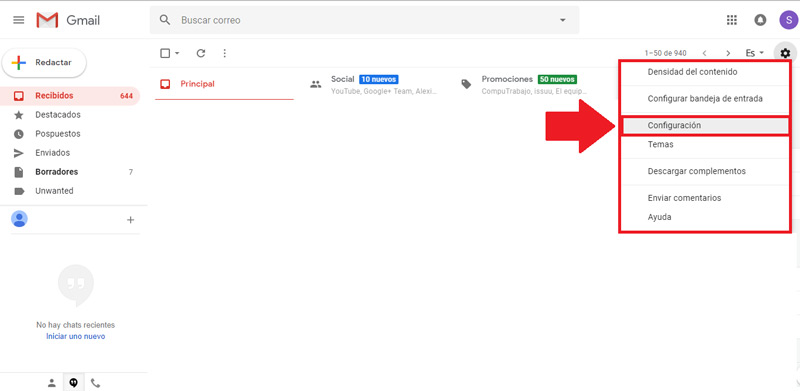 Then, a small strip will appear at the top of the window that says "Loading " and after a few seconds, you will be redirected to a new window that shows you various options. There, you have to click on the "Accounts and import " section, which is located in the fourth position from the top.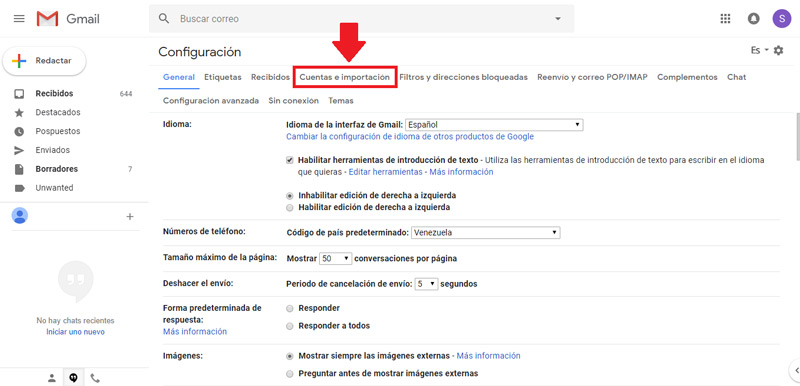 Now, look for the section that says "Send as: " which is where they show you the identification name of the account along with your email address. In this selection, click on "Edit information " located on the right side.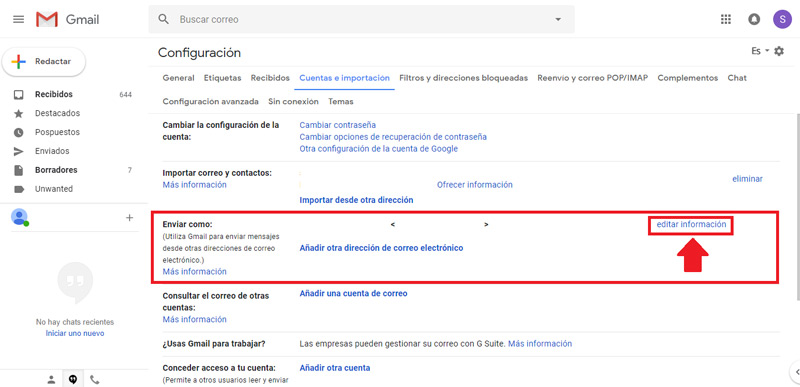 Since then, a new pop-up menu will open called "Modify email address ." In this place, you must check the box next to the text field that is blank. That is, in the box that you see in the second position.
Then proceed to write in that blank field, the name that you want to show as the sender in all the emails you send from now on .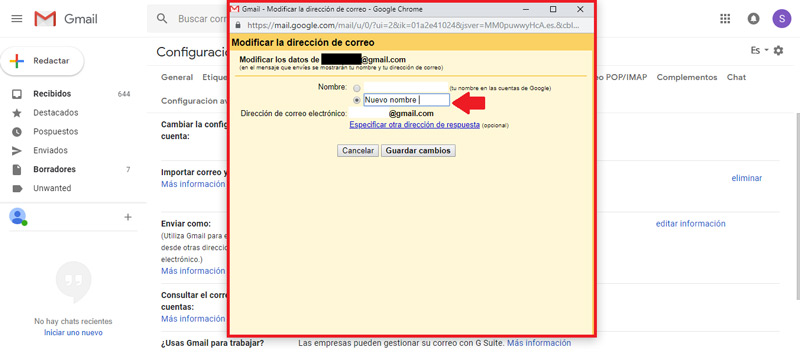 Finally, click on the lower button "Save changes " and after a few seconds, the process will be completed by storing the modification of the name of your account. This will close the pop-up window automatically . That's all.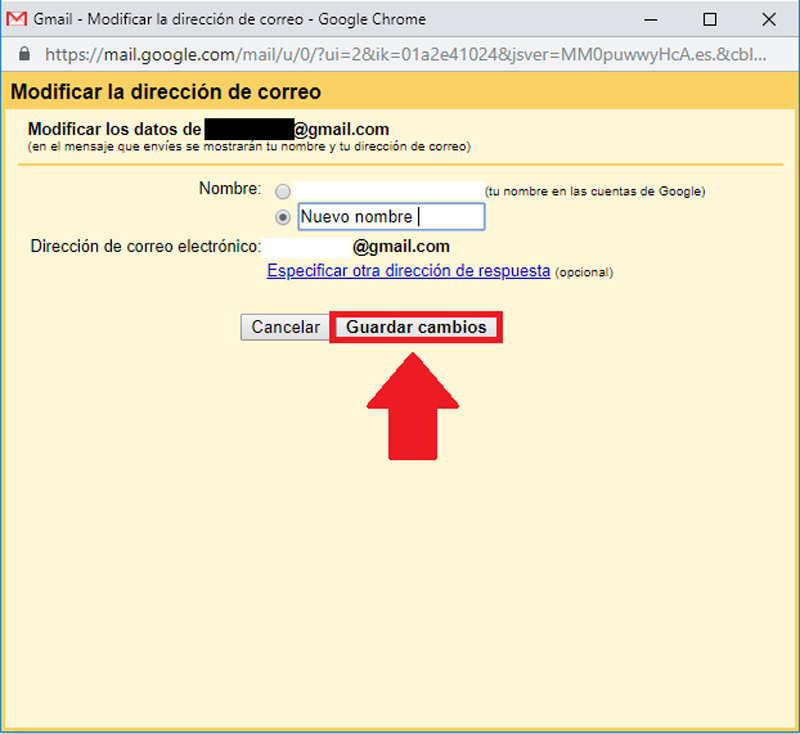 From an Android mobile phone
On the other hand, if you are a user of an Android device and above all, you prefer to manage your email and various activities from there, we also provide you with the procedure to follow in order to modify the username of your Gmail account .
The steps are the following:
Located on your Android mobile, go to the Gmail app, which of course is identified by its icon similar to a red letter "M " on a white background. By default, this application is within the services offered by Google and all Android devices contain it by default to manage other apps, such as the Google Play Store. So, click on this icon and this will allow you to access your inbox . In case you have not logged in with your Gmail account , you simply have to enter your email address and your password in the corresponding fields .
After that, click on the three horizontal bars that are at the top of the screen on the left hand side. This is commonly known as "M enu ."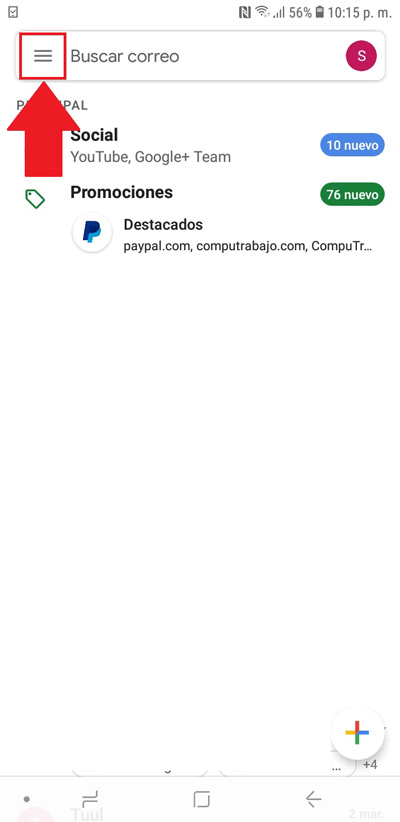 Now, they will show you a new pop-up menu with various options . There, you have to select the option "Settings " or "Settings " located at the bottom, almost at the end of the pop-up menu of the mail.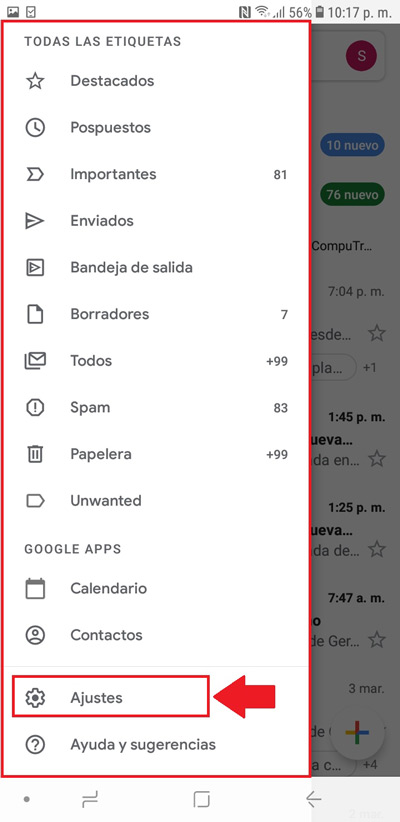 When you carry out the previous step, you will be redirected to a new window that contains few choices and there, you have to click on your account . That is, in the email address belonging to it . In case you handle several, press only on the one you want to modify the name.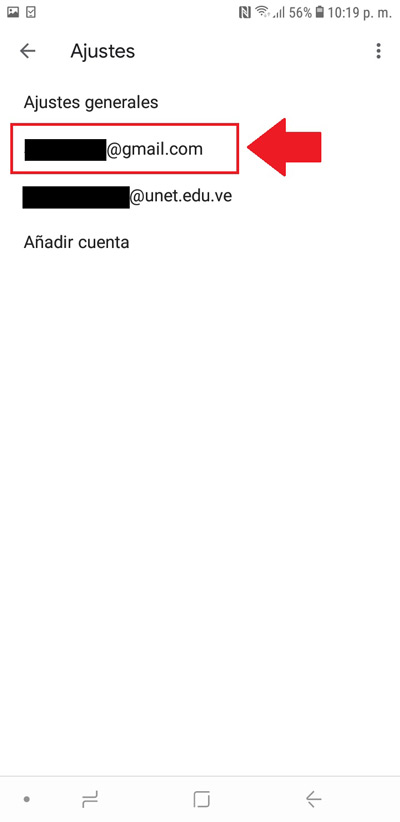 With this, you will find other new options to choose from. To continue with the process, click on " Manage your Google account " located in the first section called "Account ".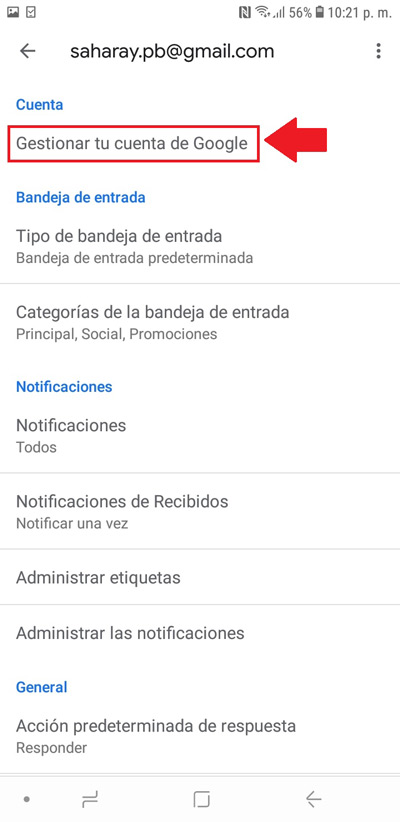 Now, access the "Personal information " section, which is in second position by scrolling from left to right. At this point, they will show you your personal information such as: name, date of birth, gender and password .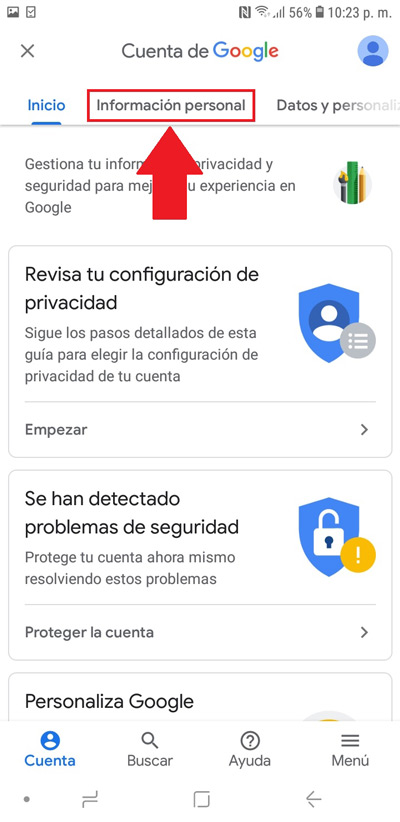 Located in this section, you have to click on the option "Name " where your current name appears .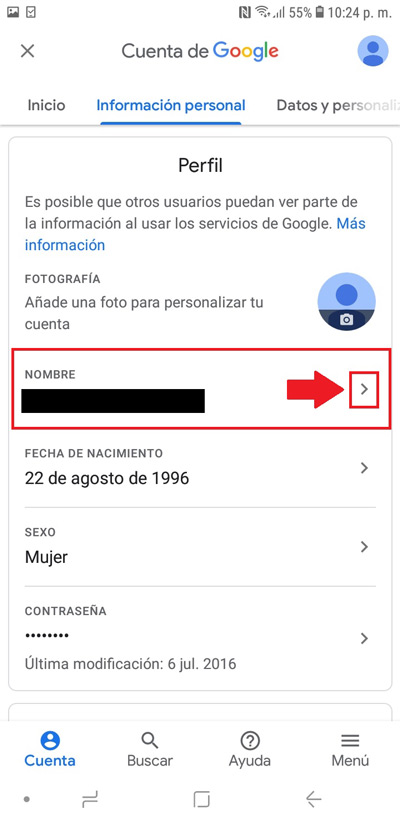 Afterwards, the wizard will load for a few seconds and they will show you a section that simply contains your name. To proceed to change it, click on the pencil-shaped icon that indicates the "Edit "option .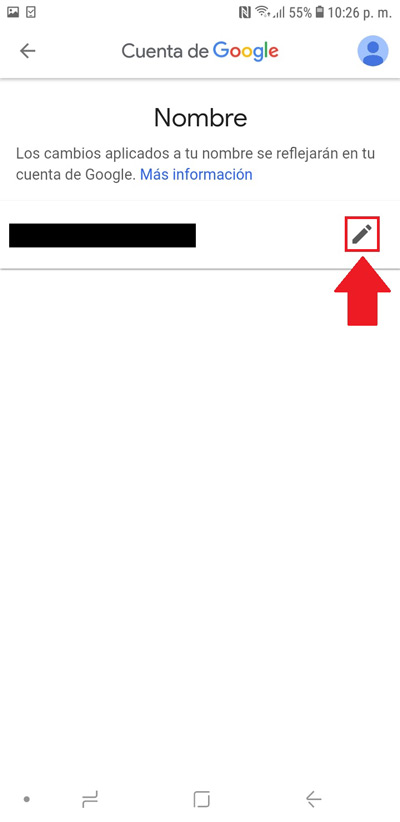 With this, you can proceed to write a new name and surname in the indicated fields and when you have finished, click on "Done " located at the bottom of the device screen or the pop-up advantage.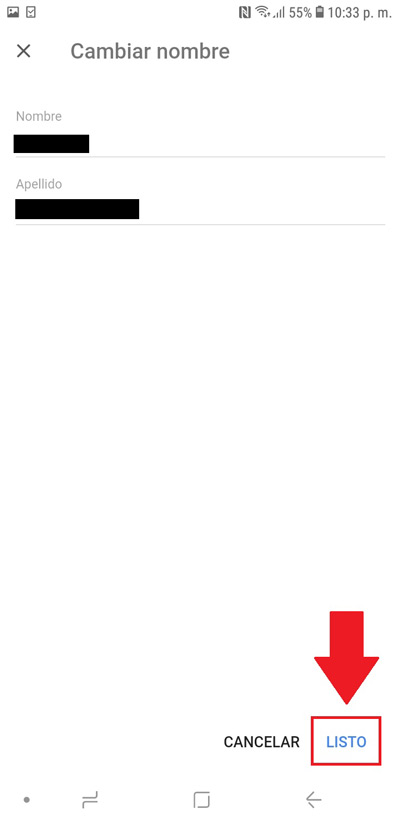 To finish, you have to click on the "Confirm" button when the service requests it, in order to finish modifying your Google Gmail account name.
It is important to note that once you carry out this procedure in your email account, you can only change your name two more times during the next 90 days . Which means that, there they do not allow you to be changing the name of an account whenever you want and whenever you want.
Therefore, you should do it only if necessary and be very aware of it, since although it is a process with great simplicity, it is a limited aspect on the part of Google Gmail .