Web
How to activate Yomvi from Movistar Plus legally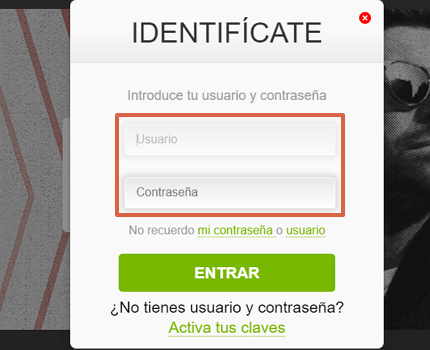 If you wonder how to activate Yomvi, the Movistar service, legally, the following text explains the steps you must follow to achieve it. Now, before advancing on the subject, it is necessary to clarify that it is now known as Movistar + or Movistar Plus. This is a streaming video platform on demand, that is, the user chooses what he wants to see from a catalog of options available on the web.
It represents a great advantage for those who enjoy good film and television releases, but also delight in a good documentary. Well, they should not wait for these to be published on the channel's programming grid to be able to see them. That is why, in the following post, it is explained how to activate Yomvi in ​​Movistar +. In addition, you will find some answers to common problems that may arise when viewing content.
Activation process
The steps you must follow to activate Yomvi or Movistar + are very simple. See what they are, below:
Enter the Yomvi's official activation page.
Now, click on the " Activate " button displayed on the screen.
A pop-up window will open where you must indicate what type of equipment you have at home. Select the one that corresponds, by clicking on it.
Note : For this example, "Movistar + with decoder" was selected.
Complete the registration form by entering the necessary data in each field: name, surname, identification document number, telephone and email.
When everything is ready, press " Activate ".
Once this is done, you will receive an email with your Yomvi login information. Go to your inbox and take note of the password to log in, keep in mind that the email address you used in the registration will be your username to enter the application. After this, you will be able to enter Yomvi from the device selected during activation and using the data described in the email you received.
How to access
The process of entering Movistar Plus varies depending on the equipment you are using. However, it has certain similarities and the steps are completely simple. In the following sections you will observe the steps to access Movistar + from the PC, Smartphone or Smart TV.
From PC
If you want to observe the entertainment channels available in Movistar Plus through the computer, you will only have to follow the procedure that will be explained below:
Enter Movistar Plus through thislink. Press " Identify yourself ".
Enter your username (email) and password to log in.
Click on the program of your preference to start playing it.
From a smartphone
Movistar Plus also offers the possibility of downloading its mobile app available for both Android and iOS phones. Therefore, if you want to observe the channels from the Movistar + app, execute the following steps:
Download Movistar + for Android through thislink. If you have an iOS device, thislink is the one you should use.

MOVISTAR +

Developer:

Movistar Spain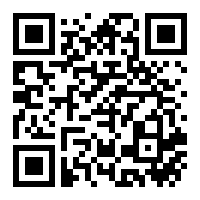 MOVISTAR +
Developer:
Movistar Spain
Log in by entering your username and password.
Note: Through the app you can download your series and movies to watch them when you do not have an Internet connection. You just have to have enough storage space on the phone and press the download icon available in the technical sheets.
From a Smart TV
If you have a Smart TV (LG, Apple, Samsung, Android, etc.), you can also configure the playback of Movistar Plus channels as follows:
Check that the Smart TV is compatible with the Movistar + service.
Search for Movistar + in the App Store.
Download it and log in with your username and password.
Frequent problems when activating
Some frequent problems may arise when you want to activate Yomvi on your device, such as that the confirmation email does not arrive or that your browser is not compatible. Well, then, we talk a little about these problems and provide a simple solution to each one:
Incompatible browser : you should know that, on computers, browsers such as Mozilla or Safari are not compatible with the Plugins that Movistar + runs, causing the site to not be viewed or function properly. Instead, it is recommended to use Google Chrome or, failing that, Internet Explorer (Edge).
The email does not arrive: if after a while you do not receive the confirmation email, try looking in the " Spam " or " Junk " tray . In case it is not there, repeat the activation process one more time and make sure you write the email correctly.
The application does not work as it should: if the Yomvi app throws you an error, such as LAG failures (frozen screen) or similar, it is recommended to delete it from the device and download it again from the official store that corresponds to the OS.
Problems when launching Yomvi on the Smart TV: if you are trying to access Yomvi from your Smart TV, but it throws an error, such as a wrong password or it simply does not progress, you may need to update the firmware of your device. To do this, you can check the manufacturer's website or search by searching within its options, manually.
If all else fails, you can go to a Yomvi support center or contact the customer service center and ask how you can fix the error that occurs.
As you can see, activating Yomvi or Movistar + in Movistar is a super simple process to do and, once you complete it, you will be able to enjoy all the content you want.