Web
Has Series Papaya closed or no longer exists? The best alternatives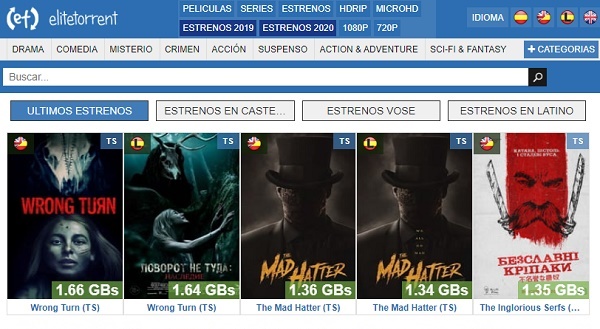 Series Papaya is still operational on the Internet and on its web platform you can watch various series whose genres range from drama, mystery, suspense, terror, among others. This web portal is completely in Spanish and offers information about the uploaded episodes. Similarly, it has a section called "Recommended" in which the series with the best scores and comments will appear.
Although it is an excellent website to watch all kinds of American, European or Asian series, in this article you will see a list of the best alternatives to Series Papaya that you can find on the web, in case the platform is down or you can't access it. In this way, you will have more than one option to search for the series you want to start watching and you will not miss any premiere chapter.
InkaSerie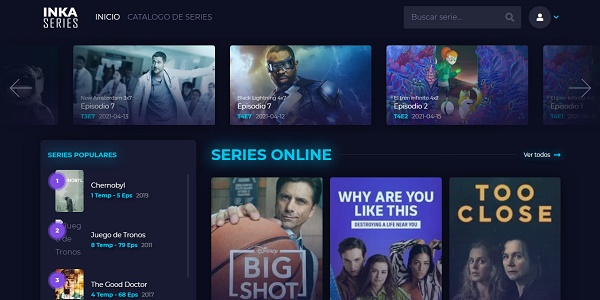 InkaSerie is characterized by having quality content and 100% free. You can sign up for more benefits, but this is completely optional. On this platform you will find both the most popular series of today (such as La Casa de Papel or Lupine) and the classics that are still favorites (such as Friends or Grey's Anatomy).
All series are organized according to genre and the page has a section called " Series Catalog ". In it you will observe the latest along with a brief synopsis. As additional information, you can download the chapter of the series or watch it online on its platform. If you want to try InkaSerie as an alternative page to Series Papaya, go to this link ( https://inkaseries.org/ )
RePelis Plus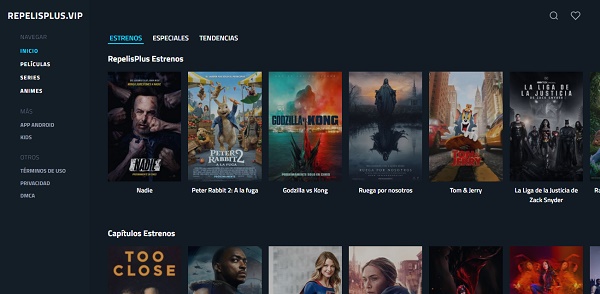 The RePelis Plus interface is one of the most attractive and easy to use to search for movies, series, anime, etc. It has the option of direct download or through a uTorrent client. In turn, it also has online playback in case you do not want to download the content from the platform.
A remarkable feature is that you can choose the language of the movie. That is, most of the files are in their original language, with subtitles and in Latin Spanish. In addition, you have an application available for Android phones through an APK file. If you are interested in using RePelis Plus, you only have to enter this link ( https://www.repelisplus.vip/ )
Cuevana2.io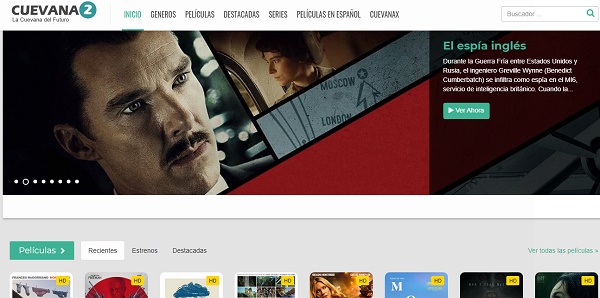 Cuevana2.io is one of the oldest digital platforms on the Internet. You have been able to bypass different locks and closures thanks to the change of your domain. Its design is still quite friendly and easy to use. In addition to this, it has the option of playing the movie or series within the platform, that is, watching it online.
One detail to highlight is that each film has a brief synopsis and also has a comment section for those users who have previously seen the film. In this way, you will be able to expand your knowledge regarding its content and quality. All movies are in HD format, but you must use an ad blocking to avoid the large amount of advertising. If you want to enter this web portal, you just have to press this link ( https://cuevana2.io/ )
Cat Series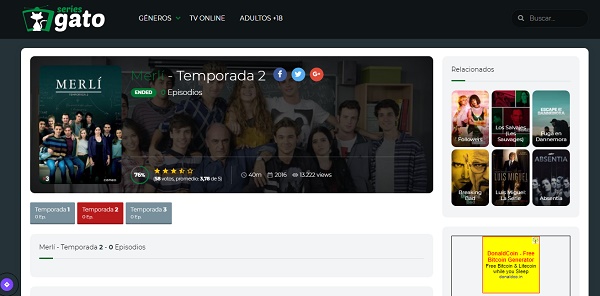 The content offered by Series Gato is extremely complete and extensive. You can get great classics such as modern series that are on the Netflix, HBO and Amazon Prime Video platforms. It handles a lot of advertising when opening any movie or series, therefore it is recommended to use an ad blocker.
Like other platforms, it has a comment section where you can detail opinions about the content of the movie. By clicking on an image of the series, you will see how many seasons the series has, the episodes, a synopsis and a rating that ranges between 1 and 100%. If you want to use Cat Series as an alternative Papaya Series page, go to this link ( https://seriesgato.io/ )
PelisPedia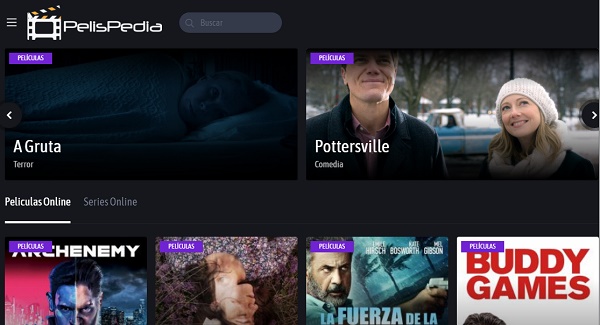 PelisPedia has more than 10 years on the Internet providing the highest quality in movies, series and TV shows. All content is classified according to the genre you are looking for, be it comedy, romance, action, musical, among others. Its platform is attractive and offers the option of observing all the content online or downloading it to the computer through various servers.
One of its greatest attractions is that you can play the movies within the platform and it also has a section to listen to music online. Thanks to its experience, the page guarantees that all downloaded content is free of viruses. Having clarified this point, click on this link ( https://www.pelispedia.de/ ) to enter PelisPedia.
Megadede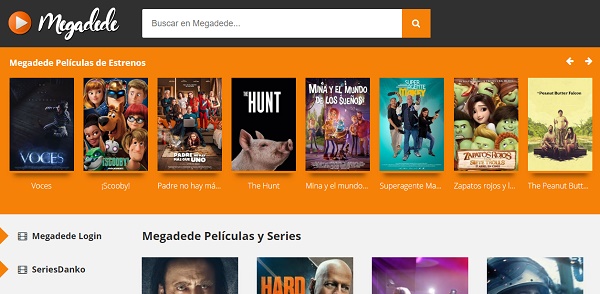 MegaDede has an attractive and intuitive interface that attracts many users. In addition, the platform is in Spanish, so it facilitates the search for specific content. It specializes in having a great variety of television series, films or documentaries, which are classified in different genres.
In this web portal you can get the most current releases from different platforms (such as Amazon Prime Video, HBO or Netflix) and the classic series of the 90s. MegaDede has a mobile application for Android phone. Therefore, if you want to access their website to view its content or download the application, this is the link ( https://www.megadede.zone/ ) that you must press.
Cliver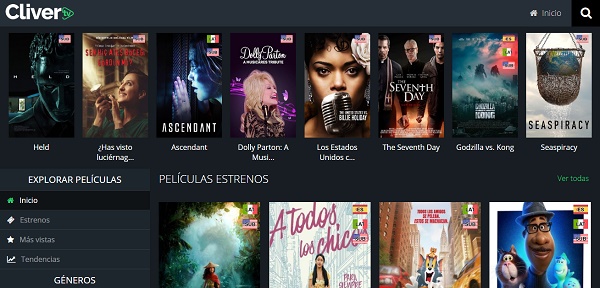 Cliver has become one of the favorite platforms of many users, not only for its quality and high speed in downloading large files, but also for the wide variety of movies and series that it houses in its menu. Before it was known as Pelis24, but due to closures and blocks it had to change its domain. Hence, it is now known as Cliver.
In each content you can see a synopsis and a technical sheet that will provide you with important information about the film. When entering your web portal, it is advisable to use a VPN to protect the IP address and an ad blocker so that it does not obstruct the playback of the movie. To access their platform, click on this link ( https://www.cliver.to )
PelisFox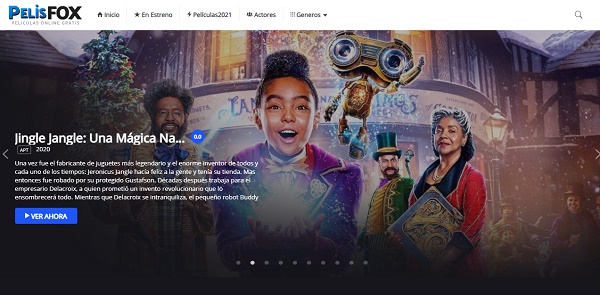 PelisFox has a nice and easy-to-use design. Its advantage is that its content is in Spanish and has a wide variety of links that allow access to different reliable servers, which enables quick download to the computer. Regardless of whether you use a program or the direct link, the download speed is extremely optimal.
In the same way, you can watch the movie or series of your choice within the platform thanks to its online player. On the other hand, if you want to search for a movie according to the director, actor or the year of release, you can do it without any problem thanks to the advanced search engine. To enter PelisFox, just press this link https://pelisfox.tv/
VidCorn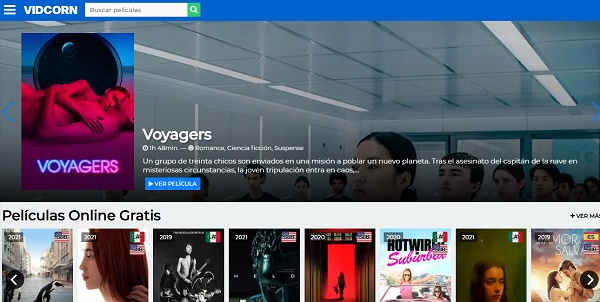 VidCorn is one of the best platforms to watch series online. It also has the facility to download the movies through different servers or through a direct method. The best thing is that its content can be obtained in the original language of the film and dubbed into Latin American or Spanish Spanish.
It has excellent audio and video quality to offer a better user experience. If you are a fan of anime, you can also find a variety of content related to this category. Having clarified these points, you can enter VidCorn through this link ( www.vidcorn.to ) to see all the films available to you.
EliteTorrent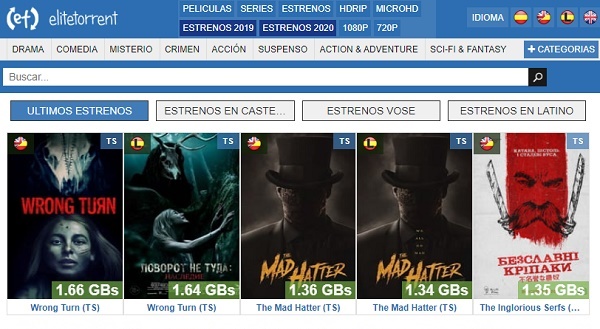 EliteTorrent frequently changes its domain to guarantee a good positioning within the Internet. Because P2P platforms are constantly being attacked and blocked, this strategy has worked to stay on the web. Therefore, it is one of the oldest pages that has a wide variety of films and series of different genres.
If you are looking for a movie in its original language, with dubbing into Latin Spanish, Castilian or with subtitles, EliteTorrent will be able to offer you what you are looking for. The vast majority of his movies are in a quality of 720p and 1080p in order to have a good image when playing the content. To use EliteTorrent as an alternative page to Series Papaya, select this link: ( https://www.elitetorrent.in )
In this article we have detailed the best 10 alternatives to Series Papaya with which you can continue downloading or watching the series of your choice. In this way, you will be able to enjoy different types of entertainment such as streaming online series, downloading movies, applications, software, games, among others.