Web
Google Classroom: what is it, features, advantages and disadvantages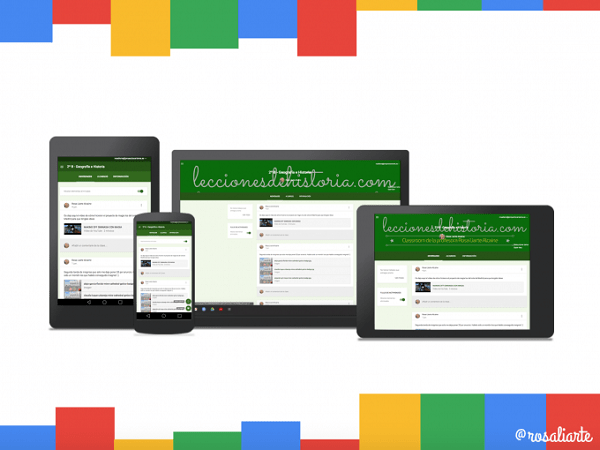 Google Classroom is a free web service dedicated to education that offers teachers, academics, students and parents tools for blended learning ( blended learning ). In principle, this platform allows creating virtual classrooms that comprise a flexible and comfortable environment to optimize conventional education, giving new tools and techniques to teachers and students of any educational institution.
Google Classroom was launched by the American company Google in August 2014, however, it was not until 2017 that this service was available to Google users; people with Gmail accounts, in particular. It is currently available in the main smart device application stores (App Store and Google Play), and is compatible with most internet browsers on the market.
This web service is the basis of the Google Apps for Education suite, a condition that allows you to use multiple tools developed by Google, such as Google Drive, to store and view files in the cloud; Google Docs, Sheets and Slides for real-time activities; Gmail, for communication and sending assignments; and Google Calendar, to carry out work schedules and set delivery dates.
What is it for
Google Classroom is a platform dedicated to the optimization of conventional education through blended learning tools, which are used by teachers to create virtual classrooms where they can share educational text, video, image and audio files with their students. However, this software includes a wide set of uses, among which we highlight: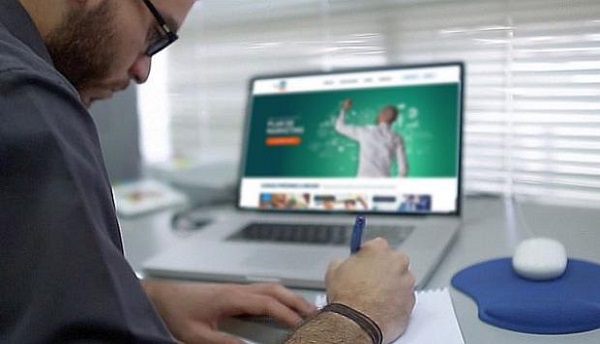 Carrying out virtual evaluations
In the virtual environment of Google Classroom, teachers and students have at their disposal almost unlimited storage of information, which is provided by Google Drive. Teachers can upload assessment files to the cloud, which students can access and edit. All connected students will be able to work on the same file from different devices, being able to collaborate or work individually, as defined by the assessment. The professor will be able to view the progress of the evaluation, as well as to make comments or corrections in real time, and once these are delivered for grading, they can no longer be edited again.
Flipped classroom
Also known as flipped classroom, the flipped classroom is a modality of blended learning in which a transition from collective to individual learning occurs, in the sense that students receive additional assignments to what is taught in classes, in order to reinforce the knowledge, encourage the deepening of the topics covered and stimulate investigative curiosity, all to promote a dynamic environment for debate and discussion among students at class time. Through Google Classroom, teachers have the ability to submit additional texts, videos, or content as extracurricular assignments.
Improved communication between participants
Google Classroom offers teachers a communication and activity center in which to post announcements, which may contain attached multimedia files. These announcements will be visualized by all the students incorporated in the virtual classroom, and in turn they will be able to respond to such communications. In case there are doubts in the comments, the teachers will be able to answer them. Likewise, teachers will have the option of conducting surveys by this means, sending individual or collective emails to students, notifying their students' parents or guardians of their performance, and informing about the program and work schedule.
Time saving in blended education
Teachers, when creating virtual classrooms, use special codes to reduce the time it may take to register each student. Thus, by sending the code to all the students in question, each of them will be able to enter the virtual classroom individually. Likewise, the platform allows recycling announcements, assignments and questions made in other virtual classrooms, and even archiving educational content for future use and sharing content between different virtual classrooms created.
Characteristics
Although Google Classroom is part of the Google educational suite, being complemented by Google Drive (Google Docs, Sheets and Slides) Gmail and Google Calendar, this is a platform with its own characteristics that give it notoriety within the educational, academic and administrative fields. Among the main features of Google Classroom are the following: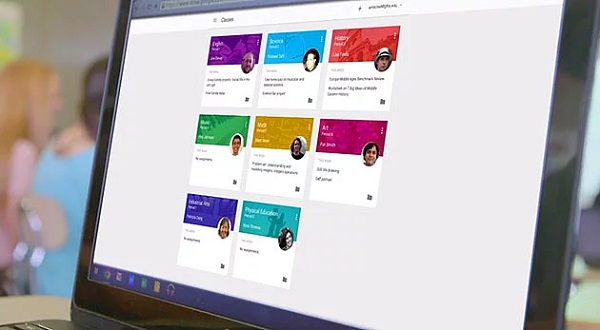 Academic focus
Despite the fact that Google Classroom imposes the same conditions of traditional education in the virtual environment, in which the teacher maintains a position of authority, there must be a desire for mutual collaboration between teachers and students. In this way, it is possible to carry out optimal blended learning in virtual classrooms, in which the teacher will assign evaluations and activities that will be carried out by students within the scheduled time, to later rate the performance and quality of the students.
Communication
Google Classroom provides the conditions for an adequate feedback between teachers and students to originate within the virtual classrooms, in which different aspects of the content of the study program can be discussed and debated. On this platform, students have the appropriate tools to collaborate with each other, sharing relevant information on the topics of study and answering the questions of others.
Organization
The assignments developed by the teachers will be viewed in a systematic order within the cloud storage, being contained in duly named folders. The documents may detail the page number of the evaluations. Likewise, every participant in the virtual classroom will have access to the schedule of activities for the academic period, being able to obtain specific information based on weeks or days.
Safety
Teachers and students interact in a virtual environment which has been protected by means of modern cryptological techniques, which prevent malicious elements from entering virtual classrooms to alter the established configuration, steal personal information from the participants, among other crimes.
Privacy
As part of the Google educational suite, Google Classroom does not show ads of any kind within the virtual environment to teachers or students. In addition, the personal data of the users is not scanned to be used for the purposes of defining consumer trends.
Multi platform
Despite the fact that during its early stages of development it was an educational platform only available for internet browsers, in recent years it has been adapted for the environment of smart devices, entering the market for applications for Android and iOS operating systems. Therefore, users experience greater versatility with this service, as they are not dependent on computers. Now it is possible to take photos and add them immediately in the communications of the virtual classroom, share files from other applications, etc.
Advantages and disadvantages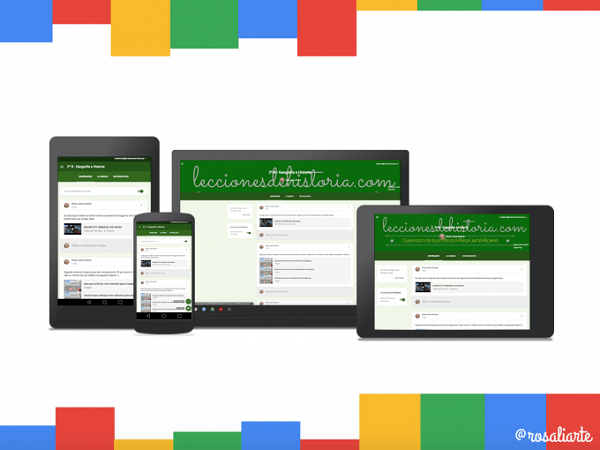 Google Classroom is a service that has caused a controversial impact in the academic community of different types of educational institutions, since in addition to providing significant improvements in student learning, and in the education process in general through the incorporation of technologies from the information and communication (ICT), carries certain damages that threaten the integrity of formal education. Therefore, to better understand this platform, we present both its advantages and disadvantages:
Advantage
Easy-to-use educational platform, which can be easily configured by teachers. In addition, it has an activity center that allows users to share information directly.
It saves time, paper and printing, thanks to the virtual assignments that teachers give their students.
It is supported by Google Drive, which provides considerable storage and tools such as Google Docs, Sheets and Slides, to carry out different activities and evaluations and to share them quickly among participants, improving feedback.
Students have the possibility of experiencing an educational environment different from the traditional one, which is limited to the physical space of the educational institution facilities. In addition, they will develop new attitudes to work collectively and support each other.
It allows the administrators of the educational institution and the parents or guardians of the students to monitor and be aware of the learning progress.
It is an educational service that offers blended learning tools for free.
Disadvantages
Google application services have limitations when integrating with external services, and in some situations there is no support between the integrated services.
It lacks automated quizzes and tests, polished grade records, forums, and real-time chats to increase feedback between students and teacher.
Because it necessarily requires an internet connection, it turns out to be an almost impractical modality in poor or developing countries, where statistically a significant percentage of the population lacks internet providers, mobile telephony or electronic devices.
Google has been accused of saving, for advertising purposes, search histories and data of its Classroom users, violating the privacy implicit in its platform. Reason why the service has been strongly criticized and repudiated by public opinion.