Web
Extract audio from videos: tools to extract sound from videos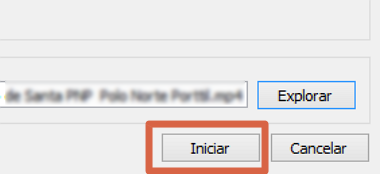 If you want to extract audio from a video, you should know that there are many free and paid tools to achieve it. They are generally easy to use, as it is a "standard" procedure for most applications or desktop programs that allow you to do this type of task. Either because you want to keep the .MP3 or you want to use the theme or background sound in another project, there are good alternatives to achieve it, within the web.
Some work online, so you don't need to download or install any programs on your PC. While others, like VLC, have a desktop version that can only be used on the computer. This is compatible with Windows and Mac, it is also free and installs quickly on your computer. That is why it is considered the best application to extract audio from videos. Pay attention to the following text, to know how to do it.
Using VLC
VLC is a powerful video and audio player for Windows and Mac. But in addition to that, it is an excellent tool that allows you to extract the sound from any .MP4 file easily and simply. To use it, the first thing you should do is download the program from its official website, followingthis link and running the corresponding installer. Then, repeat the steps described below, depending on the OS of your computer:
On windows
To extract audio from videos with VLC on Windows, follow the instructions below this text:
Open VLC on your computer.
Click on the " Medium " option in the top menu.
Select " Convert."
This will open a new window in which you will have to add the file in question. To do so, click on the corresponding button.
Press " Convert / Save ".
Click on the drop-down menu and select " Audio – MP3 ".
Click " Browse " to indicate the destination folder for the.MP3 file.
Press " Start ".
When the process is finished you will be able to look for the .MP3 file in the folder indicated in step 6. It should be mentioned that you can use or assign another type of format in the "Audio codec" tab.
On Mac
The process to separate the audio from an .MP4 file with VLC on Mac is very similar to the one described above. However they differ in specific points, see how, below:
Open the program on your Mac.
Go to File> Convert / Cast path .
Drag the video you want to convert.
Sets the profile or audio output format.
Press " Save as file " to keep the audio once extracted.
Click " Browse " and find the destination folder for the file.
Click " Save ".
Wait while the process finishes to be able to look for the file in the indicated folder. Repeat the steps as many times as you want to extract the audio from any video you want.
Other options
Besides the tool mentioned above, there are other programs or applications that you can use to remove or extract audio from videos. Some are available on the web, as is the case ofClideo andaudio-extractor. Which are totally free and work perfectly for this type of task.
Clideo
It is an incredible online editor that also incorporates the function of extracting audio from files in .MP4 format. Using it is as simple as accessing theClideo's official website from any browser and upload the video to which you want to extract the audio. Then you just have to wait while the program does its job.
In the end you will get the same file without any sound, that is, a silent version of the original video. Which you can download to your computer or upload to storage in Google Drive or Dropbox. It is worth mentioning that this tool adds a watermark to the project. But you can remove it by subscribing to the Premium version of Clideo.
It's a great option if you want to re-edit a video with your own voice or a custom audio clip. Now, if you are looking to convert the audio
f the MP4 file to .MP3, try the following tool.
Audio-extractor.net
It is a website that allows you to separate the audio from any video you select. This free tool has a process similar to that of Clideo, you just have to go toaudio-extractor website and upload the file in question. Later you must select the output format of the same, press the download button and finally, wait while it is completed.
You can download the audio of the video in different formats, including mp2, amr, iPhone ringtone, m4a, flac, among others. Without a doubt, one of the best free options offered by the Internet for this type of work. It is worth mentioning that Audio-extractor also has other editing tools that could be useful to you.
In conclusion, the best option to extract audio from videos is VLC, as it does not require an Internet connection. So you can use it at any time, however, online alternatives represent a good option if you are away from home.