Web
Download videos without copyright: the best banks of copyright-free videos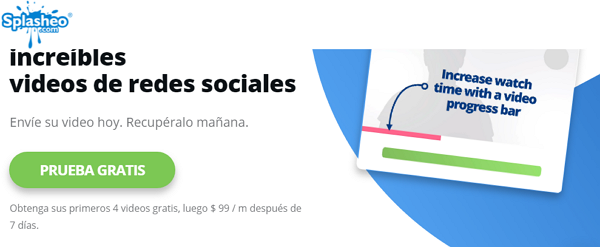 Finding banks of royalty-free videos can be a difficult task, as there is a huge variety and you may not know which one to choose. To make your task easier, this article lists the top 22 video banks. In this sense, you should know that each of the websites may have different types of Creative Commons license and some offer paid content or require registration.
Videos are a very powerful visual resource for communicating a message, whether in the academic environment, at work or even on social media. For this reason, it is important to have the various tools useful for the editing process. In this list, you will find a wide variety of video banks, which can include sound effects, images and templates, among other additional resources to make the project the best it can be.
Pixabay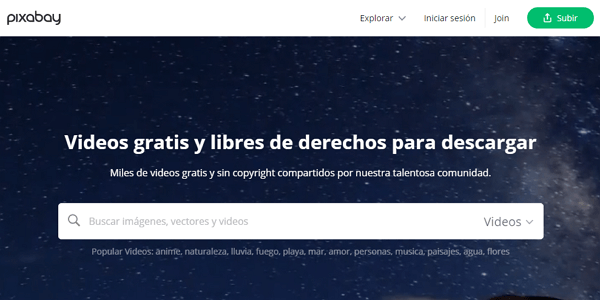 This is one of the most widely used royalty-free content download sites. It is the preference of many people for downloading free videos, illustrations and photos. You can even find videos in 4K and HD quality. You simply have to search for the material using the search bar or choose it from one of the categories.
Official site: https://pixabay.com/es/videos/
Pexels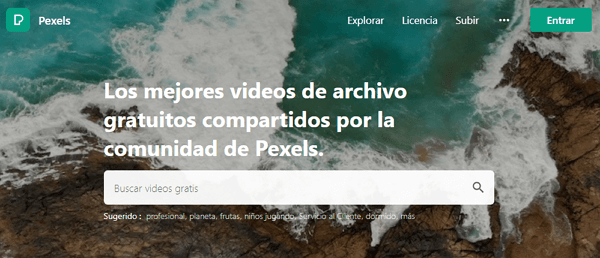 This is another excellent tool for downloading copyright-free images and videos. You will be able to locate the content using the search bar or browsing through the categories and save what you need without having to register or log in. The resources are licensed under Creative Commons Zero (CC0), which means that you can use it for any purpose, without restrictions.
Official site: https://videos.pexels.com/
Videezy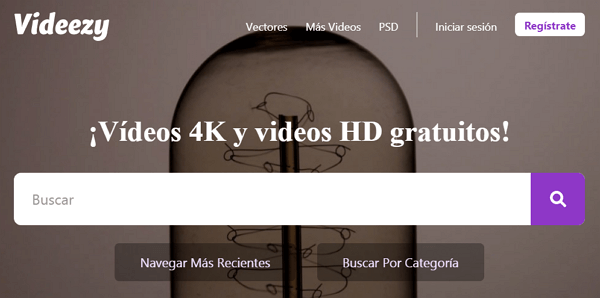 Unlike the alternatives above, Videezy specializes in video downloading. Therefore, it is likely that on this platform you will find a greater variety of files of this type. Regarding the licenses, you will have to verify each video individually before downloading it, as the details are in these. Generally, you will find a license for personal or commercial use with attribution, but there are videos that require a subscription.
Official site: https://es.videezy.com/
Mazwai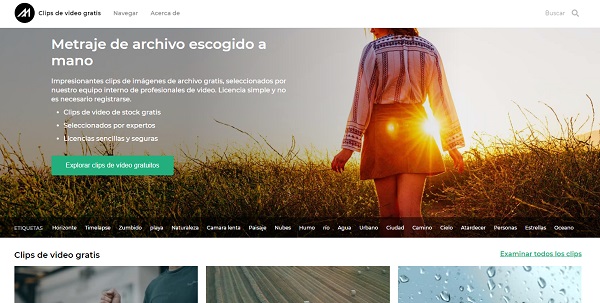 It is a web page created to search for video clips with a Creative Commons 3.0 license, that is, it requires attribution of authorship. On this site you can discover an extensive collection of short videos distributed in various categories such as nature, beach, water, city, slow motion, among others.
Official site: http://mazwai.com/#/
Pond5


This is a page distinguished by having a great variety of multimedia resources to edit copyright-free videos. You can get videos, 3D objects, images, music, sound effects and even After Effects templates. Use the search bar to locate any of the items mentioned, or browse the categories: Entrepreneurs, Innovation, Slow Motion, Cooking, First Person, and Cityscape.
Official site: https://www.pond5.com/
Videvo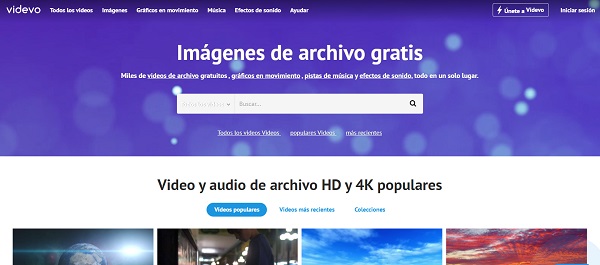 This platform specializes in collecting items for video production as well as downloading videos for free. In Videvo you can find perfect accessories for your video editions such as sound effects, Motion Graphics and Music, among others. The content is licensed under CC3.0, so it requires attribution.
Official site: https://www.videvo.net/
Coverr


It is a bank to download video clips with a Creative Commons 1.0 Universal license in the public domain, that is, you can make use of the material in both personal and commercial projects. A peculiarity of Coverr is that every week a new collection of 7 videos is uploaded, so that the user can admire and download. In addition, the content is distributed in interesting categories, among which the aerial videos stand out.
Official site: https://coverr.co/
Distill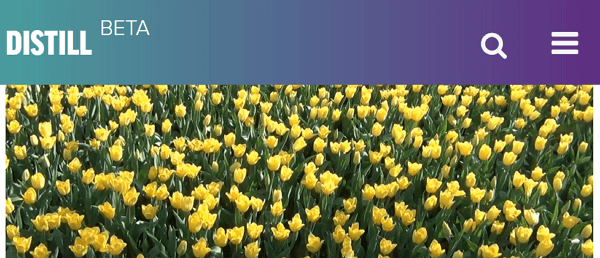 This is a platform in development where you can find copyright-free videos, shared by the same community. All the works of the creative who uploaded them are available on their profile. Videos are organized into categories: animals, architecture, nature, people, and food. If you want, you can subscribe and get 10 free HD videos in your email every 10 days.
Official site: http://www.wedistill.io/
Vimeo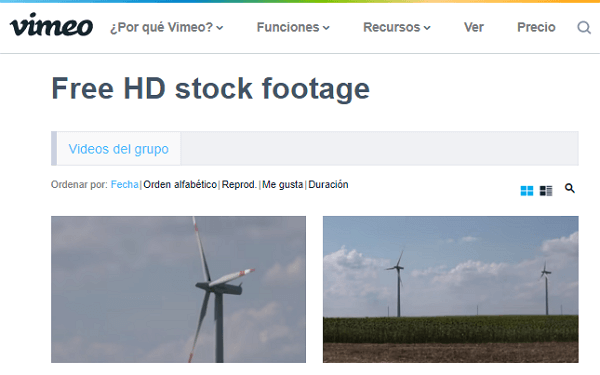 The defect of this tool is that a large part of the available options are paid and registration is essential to use the platform. As an advantage, it highlights the possibility of using Vimeo to edit the videos. This is a commonly used option for posting videos on social media. You will find the free resources by following the link presented in this section.
Official site: https://vimeo.com/groups/freehd
CuteStockFootage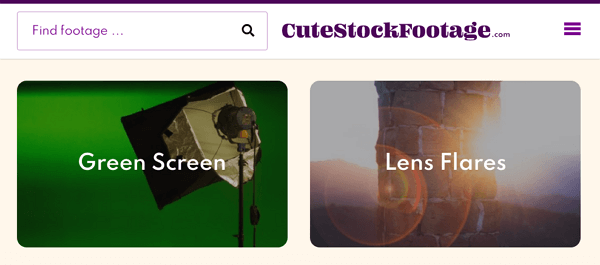 On this platform you can find a wide variety of videos with special effects, divided into interesting categories, some of these are: Aerial, Abstract, Effects and elements, Green screen and Nature. All videos are copyright free and you can download them without registering.
Official site: https://www.cutestockfootage.com/stock-video-footage/
Life of Vids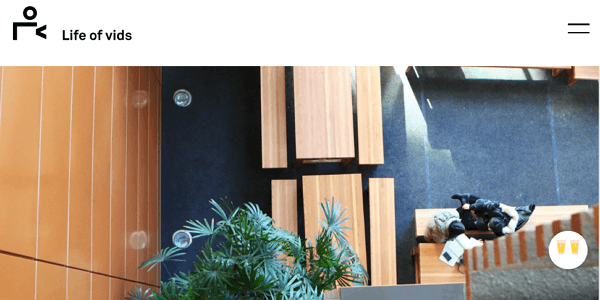 On this platform, community members share their videos for free download in mp4 format. The content is completely free of copyright, so you can make use of the material in the way you prefer. The categories are: Drone, City, Clouds, Food, Office, People and Water. You can download videos in quality from 360p to 1080p without registering.
Official site: http://www.lifeofvids.com/
Vidsplay


Vidsplay is another excellent online platform for downloading high-resolution videos. These are completely free and free of copyright, you can use them in your personal or commercial projects, without the need to attribute credits to the author. The available categories are arranged as popular searches and can be: Drone, Clouds, Space, Nature, Water, Sky, Forest, Trees or Backgrounds and textures.
Official site: http://www.vidsplay.com/
XStock Videos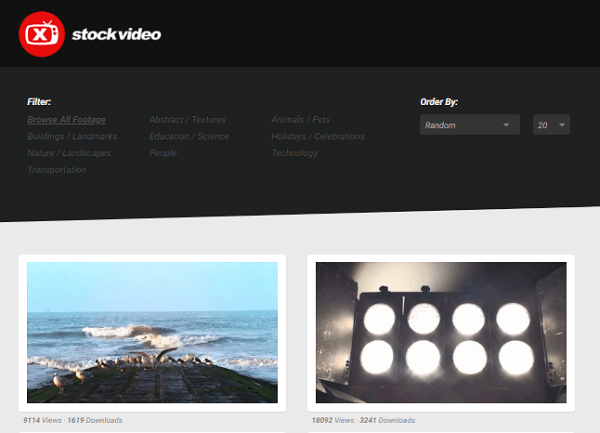 This is a very popular alternative that stores high-quality, free-to-use videos. In addition, it provides data about the number of times the material has been viewed or downloaded. You will be able to see the details of the license when downloading, which can be regular or extended depending on how you use the resource. The platform has different categories such as: Nature, Science, Animals, Celebrations, among others.
Official site: http://www.xstockvideo.com/
MotionElements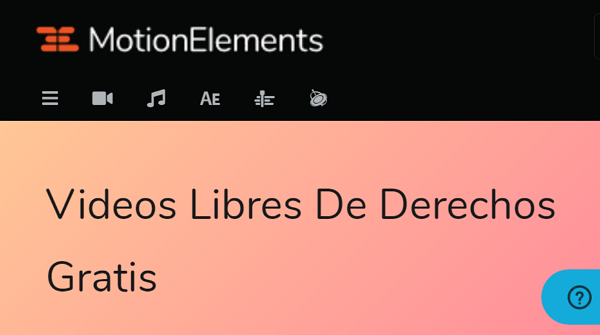 This is an extremely extensive image bank with more than 2 million copyright-free elements. It is a comprehensive platform as it also offers: images, 3D objects, music, special effects, After Effects templates, transitions and much more. Although a large part of the resources is paid, there are many videos that you can download for free.
Official site: https://www.motionelements.com/es/free/stock-footage
Dareful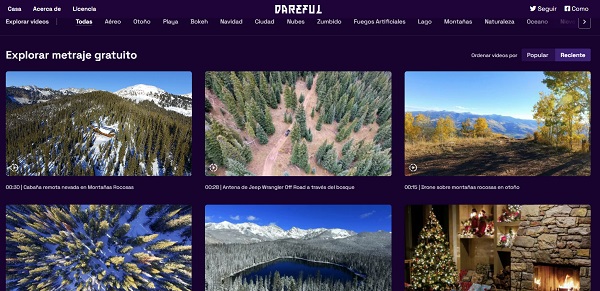 This platform stores a large number of 4K videos for free download, recorded by the creator of the page Joel Holland, either with his camera or with his Drone. The resources of this platform are uploaded with a Creative Commons 4.0 License. This means that you can use them for personal or commercial purposes with the condition of crediting the author.
Official site: https://www.dareful.com/
ClipCanvas


Many of the elements available on this platform are paid. However, there are still a large number of video clips that you can download for free. However, you will need to register to have access to these items. You can log in with your Facebook or Google account or use an email and password of your choice. Follow the link provided and search through the available resources (these are the free ones).
Official site: http://www.clipcanvas.com/free-footage/
IgniteMotion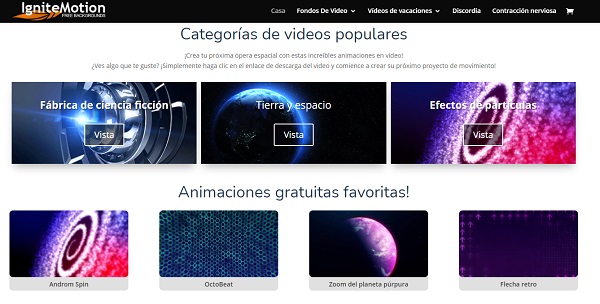 This website focuses on offering animated backgrounds for your videos. It is an excellent alternative for those video editing users who enjoy recording with green screens. The backgrounds are high resolution and in a wide variety of available environments, including retro, abstract, nature, sports and even science fiction themes.
Official site: http://www.ignitemotion.com/
Movietools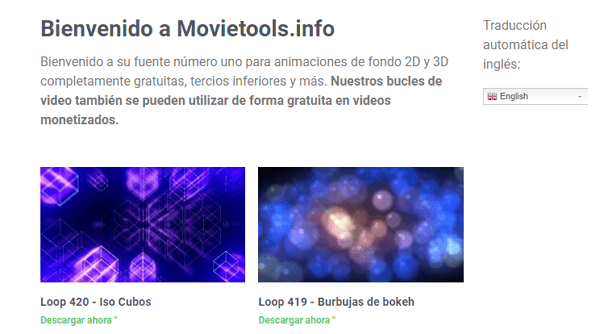 A large bank of royalty-free videos, with different effects in both 2D and 3D that you can download for free. In addition, Movie Tools has a tutorial section for Movie Maker, Adobe Premiere, among others. This is so that users learn to edit their own videos and multimedia content.
Official site: https://movietools.info/
Beachfront B-Roll


This is a page belonging to Blogspot that contains a wide variety of free HD videos and animated backgrounds. All resources are free of copyright and you can use them in any kind of project. You will not need to sign up for Beachfront B-Roll to download and the content is well organized by category.
Official site: http://www.beachfrontbroll.com/
Flixpress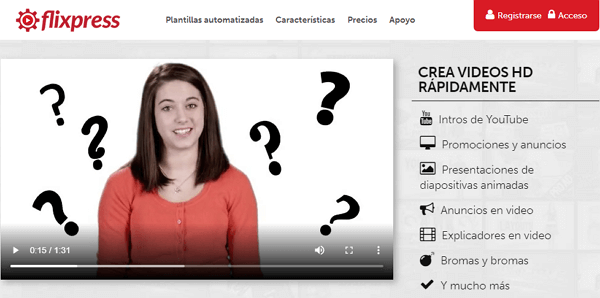 This is a website with templates for video editing. To start using Flixpress for free, you simply have to register on the page and then use the filter panel to search for " Free " resources . On the other hand, you will need to verify the license details when downloading the content. This is a great alternative for video tutorials, YouTube Intros, and video ads.
Official site: http://flixpress.com/
StoryBlocks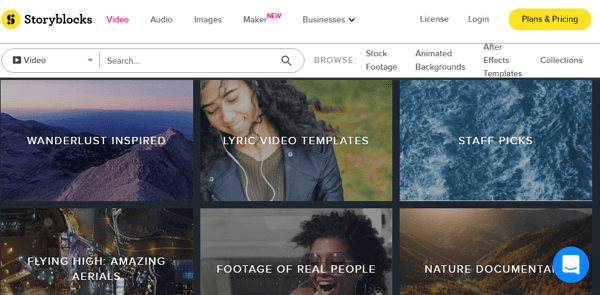 This platform has a large stock of royalty- free videos, but requires the payment of a monthly or annual subscription. The amount to pay will depend on the type of subscription and if you want to have full or partial access to the available content. This website includes resources for editing videos, audios and images.
Official site: https://www.storyblocks.com/video
Splasheo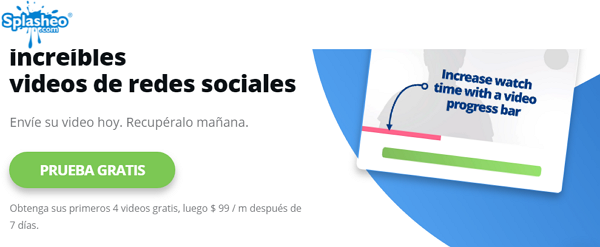 Here you will find what you need for any of your projects, thanks to its extensive gallery of royalty-free videos. In addition, you can create and customize your own videos and preview the results before downloading them, to make sure everything is perfect. The downside is that it is a paid platform, but you can get a 7-day free trial.
Official site: https://www.splasheo.com/
These are the best copyright-free video banks. You will notice that the first ones are the most popular and complete, since they have a lot of free content, such as images, photos, vectors, etc. However, the other alternatives specialize in obtaining videos and editing them, so they offer very useful tools for post-production, special effects and backgrounds, among others.