Web
Convert MP4 Videos to MP3: Free Online Tools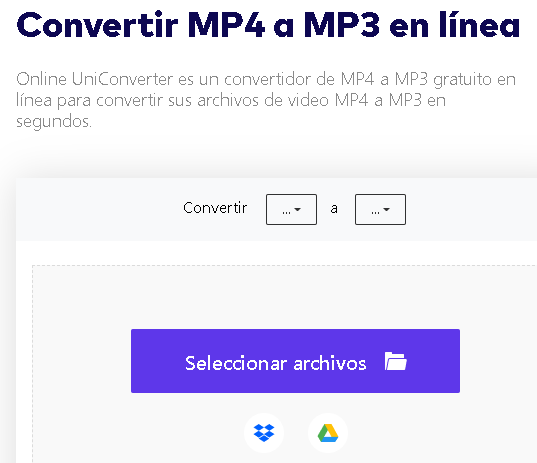 To convert an MP4 file to MP3 you can do it through different websites that provide this service for free. It will not be necessary to download any program, thanks to these pages that work as online tools. It is important to have MP3 files in case you want to save the space that a video occupies and you need to quickly access the saved audio. This way you can easily reproduce the document at any time.
That is why in this post you will find the best online tools to convert a Mp4 file to Mp3. One of the advantages of this conversion is that the MP3 format is compatible with most devices. In view of this, it is possible to play the file from a mobile or PC without requiring downloading other programs or any update. You just have to keep in mind that the audio quality tends to vary depending on the page you use.
Converted
To use "Convertio" it is not necessary to register on its portal, much less install an application. You just have to have an Internet connection and access the page, since the service is completely free. Although it has several membership packages if you want to convert files with a weight greater than 100 MB, you can even install its extension in Google Chrome.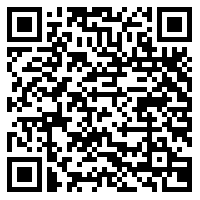 If you want to learn how to convert Mp4 files to MP3 using Convetio, take a look at these steps:
Go to " Convertio " through this link: ( convertio.co/es/ ).
You will have several options to upload the file, including Dropbox and Google Drive. If you upload it from the PC, press " Select files " and locate the document.
Select the format.
Click " Convert " and wait for the platform to convert.
Finally, click on " Download ".
This particular tool preserves the original quality of the audio, so you don't have to worry about it. In addition to this, it does not take up much time and is very easy to use. It also offers multiple conversion options in addition to MP3. That is why " Convertio " is one of the best pages to convert a file to any format.
Y2mate
On this page you can also convert a document to MP3 format. From this site you can convert directly from YouTube, to enjoy your favorite songs without downloading the video. It is worth noting that this site is completely free. To start you must paste the link of the file or enter the title of the video in the navigation bar and do a search.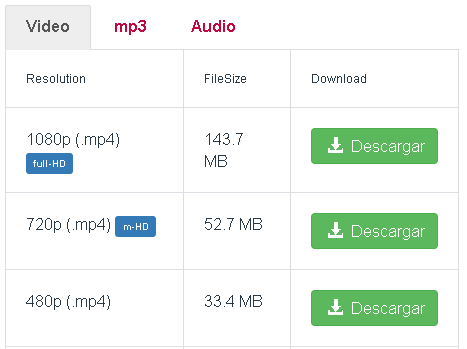 It is possible to enter Y2mate through the following link: (https://www.y2meta.com/es10/converter-youtube). After you have started the search, the results that match the title or link will appear. You just have to select the video that is of your interest, then select " MP3 " and click on " Download ". Then you must press " Download " again and the download will start automatically.
123APPS
Through this website you will have the option of uploading the file to be converted from your device's storage, or even through cloud services such as Google Drive or Dropbox and even from a URL. You can use this platform without going through the registration or account creation process, plus it has no cost and maintains the quality of audio playback to the maximum.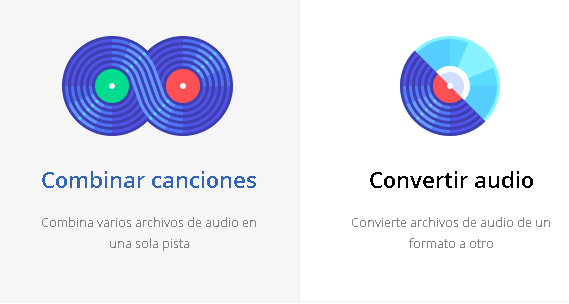 First, you must access the site through this link: ( 123apps.com/es/ ). The next thing is to select the " Convert audio " option . Press " Open files " and upload the video from your device. Wait for it to upload completely to the web and click on " MP3 ". To finish, move the quality bar to
The best " and press " Convert ", now you just have to press " Download ". The interface of this portal is very simple to use and in a few seconds you will be able to convert any MP4 format to MP3.
Zamzar
On this page you will see different types of conversion. In addition it gives the user a full explanation of l as advantages of converting MP4 to MP3 file, in addition to this completely free and can do so without requiring the creation of a user. However, it has payment plans that include different benefits and technical support.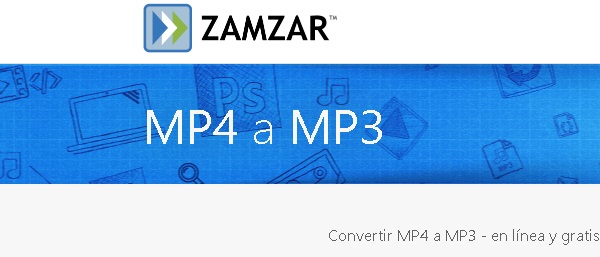 The first thing is to enter the website, you can do it by following this link: ( www.zamzar.com/es/convert/mp4-to-mp3/ ). Click " Add Files, " and find the location of the video. Then select it to upload it to the platform. Then choose the MP3 format and click " Convert now ". You will only have to wait for the conversion process to complete and press " Download " and the download will begin immediately.
cdkm.com
" Cdkm " is a page to convert MP4 videos to MP3 quickly and easily. The interface is extremely intuitive and in a few steps you will have completed the process of converting the file. On this website you do not need to purchase a license or monthly plan, nor does it have a login section. So to start you just have to enter the portal.
If you want to use " cdkm " to convert a file, access the official page from this link: ( cdkm.com/es/mp4-to-mp3 ). Then press " Choose files ", then choose " MP3 ". Select the box " Agree with the terms and conditions " to use the tool. Finally press " Start conversion " in a few minutes it will process the file and to finish you must click " Download ".
Media.io
Media.io has a desktop version in case it is more comfortable for you to work from your PC, with this you can convert any MP4 without an Internet connection. You can also enjoy it online although it does not offer the same benefits as the program. In general, it is an unlimited service in terms of the number of files and their weight, but it maintains the quality of the audio and reduces the waiting time.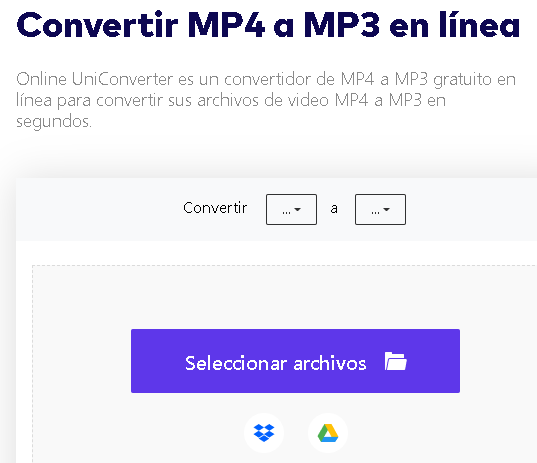 To use this conversion tool, go to the website by following this link: ( www.media.io/convert/mp4-to-mp3.html ) and click on " Choose files " to select the file to convert. Choose the desired format and press " Convert ". When you are ready, press " Download " and a new window will open in which the download will have started. To carry out this process you will not need to buy a license or install the desktop program.
There are many online tools to convert MP4 to MP3 online and for free. These are very useful, since they facilitate access to the audio. On the other hand, exporting to MP3 allows you to reproduce any recording, reducing the size of the document without losing quality and making downloads a faster process.