Web
Chrome is very slow: 6 tips to speed up the browser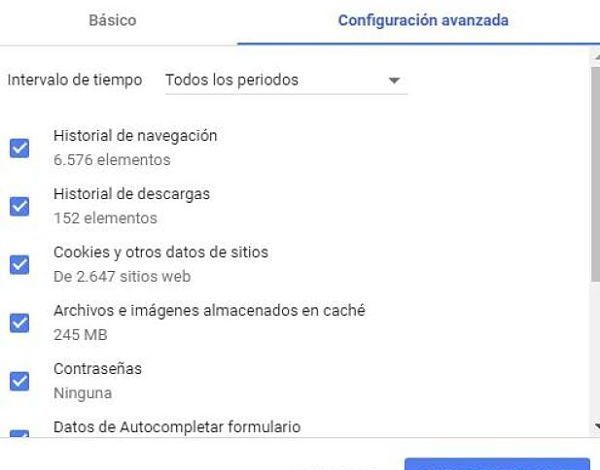 Despite being one of the most powerful web browsers, Chrome sometimes gets really slow. Next in this post I will show you several tips to improve its performance and speed up Google Chrome.
Google's Internet browser is the preferred browser for many users for various reasons. Apart from being one of the fastest, it also has many features and extensions that can increase browsing speed. However, Chrome is sometimes quite demanding on system resources as well, which can slow down browsing on not-so-powerful computers.
How to speed up Chrome if it is very slow
1. Remove unnecessary extensions
Extensions can improve Chrome in many ways. Some can even speed it up, but most can do the opposite. The browser gets a lot heavier with additional plugins, so disabling superfluous extensions could speed up Chrome.
To disable extensions, click the puzzle-shaped Extensions button in the upper-right corner of the browser, and then choose the Manage Extensions option .
Now disable the switch next to each extension to disable or on the Remove button to uninstall it completely.
2. Disable Flash
Now most of the browsers are moving towards HTML 5, the plug-ins are getting more and more outdated. Chrome only supports the Flash plugin, which you can disable to speed up the browser.
Enter chrome: // settings / content in the URL bar of the browser and press Enter.
You can then select Flash to open the options below.
You can now toggle the switch to Prevent websites from running Flash. Alternatively, if you keep Flash on, select the Ask Before option .
3. Remove advertising
Ads are another thing that can slow down your browsing considerably. These are similar to images in that they add a lot of extra content to the pages. Therefore, removing ads from web pages is another good way to speed up Chrome. The browser does not have built-in options to remove ads, but there are several ad-blocking extensions.
Some notable options are Adblock Plus and uBlock Origin. The latter also blocks pop-ups and other multimedia elements on web pages. You can add it to Chrome from this web page.
4. Enable Fast tab / window close
The chrome: // flags page includes the Fast tab / window close setting that separates the tab download from the main GUI. This allows faster closing of tabs and windows.
To enable this setting, enter chrome: // flags in the address bar.
Open the search box (Ctrl + F), enter 'fast tab' and hit the Enter key.
Click the Enable button to activate the Fast tab / window clos option.
Then click the Restart now button to apply the new settings.
5. Don't open too many tabs at the same time
Tab overload can also slow down the Chrome browser. This generally happens if you open more than 10 pages at a time. Each of those tabs needs some resources, and Chrome's Task Manager highlights that open tabs can eat up more RAM than extensions. So Chrome runs faster with fewer tabs open.
There are numerous tab management extensions that minimize the number of open tabs in Google Chrome. OneTab allows you to save RAM memory by moving pages to a list of inactive tabs from which you can open them when you need to.
6. Clear browsing data
The accumulation of browser data can also slow down Google Chrome by inflating the cache. Therefore, it is a good idea to delete your browsing data every six months or so to avoid accumulating too much data and wasting disk space.
First, click on Customize and control Google Chrome and select the option More tools > Clear browsing data.
You can then select to clear your cached file and image browsing data, browsing history, cookies, app data, and more.
Press the Clear data button to delete the history.
Speed ??up Google Chrome
If Google Chrome is very slow on your computer, each of those tips should help speed it up a bit more. Now you can browse web pages in a faster way than before.