Web
5 Services to Unlock PDF Files Online for Free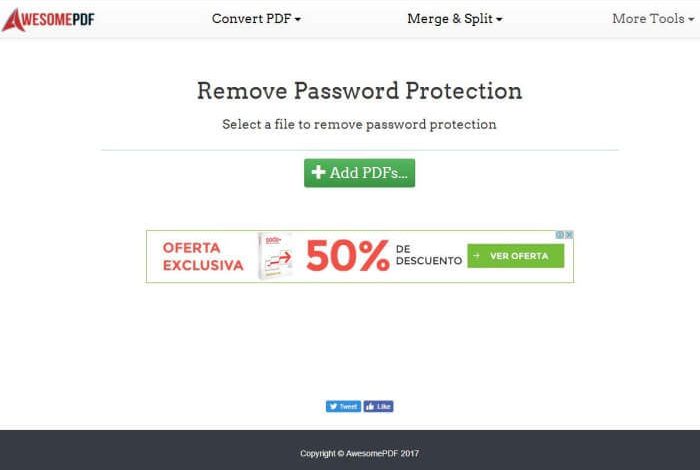 Many times we find ourselves having to remove the password or unprotect a PDF document, and the best way we can think of is to unlock the PDF for free using an online service.
Sometimes we block PDF files to prevent the user from copying and pasting or printing their content. But you don't always have a bad intention. Sometimes we need to cite a couple of paragraphs as a reference for some document we are creating and give proper credit. In these cases, it would be a waste of time to have to retype everything.
How to unlock PDF online for free
If you want to remove the password or unprotect a PDF file, below I will introduce you to several web services that allow you to upload and remove the password to a PDF online.
What you can do with these online services:
Unlock all PDF security features
Makes the PDF printable
Remove the forgotten password with which you locked the PDF
Enable copy and paste
1. FoxyUtils Unlock PDF
FoxyUtils has a wide range of PDF tools, including the ability to unlock a PDF file. You can remove the password from PDF files by uploading them, and all files are transferred over a secure encrypted connection (https) to maximize the security of your data. In the end, the files you upload will be deleted within 1 hour after using them. [ Try ]
2. SmallPDF
SmallPDF is a complete web service for all types of PDF manipulation. With this service you can compress, convert, join, divide and unlock PDF for free. All these tools are easy to use and you can use it as many times as you want at no cost. [ Try ]
3. Soda Unlock PDF
With Soda Unlock PDF password remover, you can quickly unlock PDF files. Your easy-to-use online PDF unlocker will get the job done. [ sodapdf. ]
With its easy-to-use web interface, you can unlock your PDF files from anywhere by uploading from any connected device, including Windows and Mac.
If your PDF file is heavily encrypted, it might ask you to enter the password to remove the security from the file. Just upload the file and follow the necessary steps.
4. PDF Candy
This online service is really simple. You can remove the password from any PDF document with just a couple of clicks. Add the file, enter the valid password and get the complete file. [ Try ]
5. Awesome PDF
Awesome PDF is a free PDF toolkit in one place. Convert PDF files to multiple file formats, delete pages, merge PDF files, unprotect PDF files with password, and more.