Web
10 best link shortener services to shorten URLs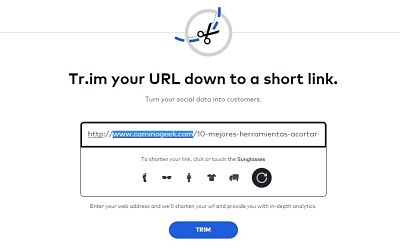 When sharing links on Twitter, Facebook, etc., the matter can be tedious especially in the first of these. And is that for example, Twitter only allows updates 180 characters, so it would be better to use a tool to shorten links or shorten URLs. With a shortened link, we will save characters to describe the description of what we are sharing. That is why today we will try to highlight the best link shorteners that you can use.
The most popular reason to shorten URL links is to avoid exceeding the 280 character limit on Twitter; but the conveniences do not stop there. Another reason to use link reducer is to track and quantify the number of clicks received by links. Although this reason is not very obvious to many users, many people use a link trimmer simply to know the performance of their posts; based on the clicks that these links receive in each post.
Best link shorteners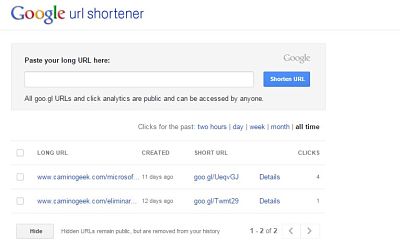 The Google shortener has been specially designed for users with a penchant for link sharing on Google Plus. It keeps a record of all the short links that you create, so that you can analytically track the clicks made and from where they did it. In addition, it supports automatic spam stop technology, which helps recipients to ensure that the link is secure. It allows to generate QR codes.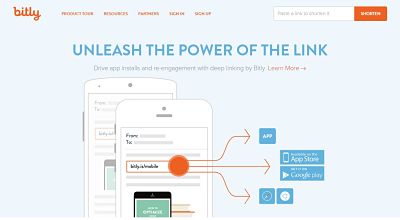 This is one of the most widely used link shorteners. It does not require linking the service to an account and allows you to shorten URLs, review statistics and tweet the trimmed links from your browser. It also offers the option to create QR codes with the links. Aside from its online link clipping service, it has apps for Android and iOS.
This was probably the first URL link shortener. It's simple, you just have to click and drag the links to the window to bring them to their cropped version. It was also one of the first tools of its kind to be used massively on Twitter. It is compatible with most Internet browsers.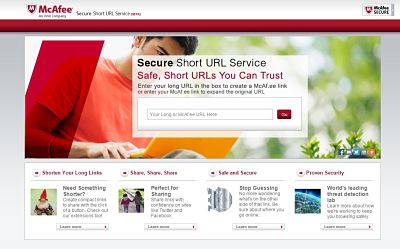 This is the link shortener provided by McAfee, one of the most recognized antivirus software providers on the market. With this tool you have an easier way to create safe and compact short URLs. The service automatically reviews the content of the sites from which links will be cut; thus ensuring that the clipped links are safe, without malware or redirects to malicious sites.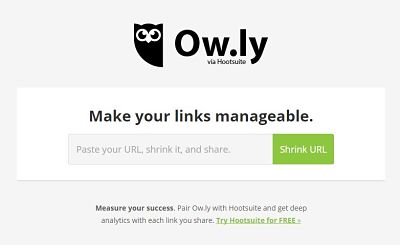 This is Hootsuite's built- in URL shortener, and you can access it through its dashboard or on the ow.ly website.
Su.pr
A URL shortener created by StumbleUpon, for online publishers, bloggers and members of it. The service allows you to analyze traffic and schedule publications, centralizing the process for multiple social networks. You will be able to register with a StumbleUpon account or a Twitter account.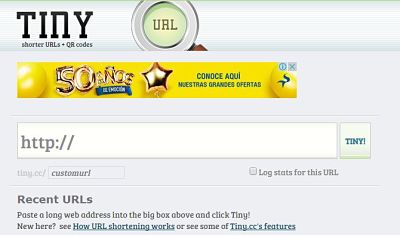 This service can shorten URLs and convert them to QR code. It does not require registration and allows you to view traffic statistics. A very interesting point of the service is that it allows you to personalize the short links and share them directly to social networks.
Fur.ly
A very simple to use web link shortener tool. You will be able to share multiple URLs through a single shortened link. You just have to enter several URL links in succession, enter a captcha and that's all.
Bit.do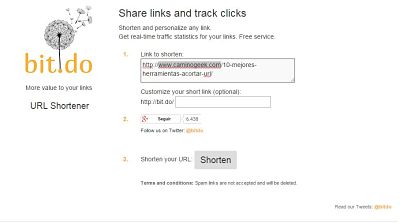 Bit.do is another simple online URL shortening service . You can shorten your links and also customize them to your liking. In addition, it allows the monitoring of real-time statistics of the performance of your shared links.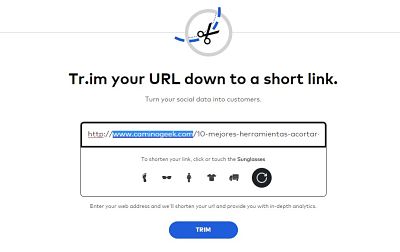 Another very good service for link shortener. Like most on this list, it has a fairly simple and friendly interface. You must enter your URL, click on the icon that the application will randomly indicate to you (a kind of captcha to validate that you are not a bot) and click the "TRIM" button to shorten the link. It also allows statistical tracking of links.
URL shortener
These are the best link shorteners that we recommend, but there are many more offers with different characteristics. If you use one of these services or have another with good benefits, tell us about your experience through the comments.